If you struggle to stay motivated, productive, and energized during the work week, you're definitely alone.
Just kidding. According to Gallup surveys, 87 percent of employees worldwide aren't fully engaged at work. To aid you in your quest to fight disengagement and burnout, we've compiled a list of the best, most relatable work memes to boost your spirits. Whether you're working remotely or are sitting in an office cubicle, you'll definitely be able to relate to and giggle at these work-related memes with your favorite coworker.
Read more: What It Means to Reach Burnout: Your Work, Your Time & Your Health
43 work memes to lift your spirits
1. Welp, there goes my midday break
Read more: Want to Increase Your Productivity at Work? Take a Break
2. *starts Googling how to make money with no job*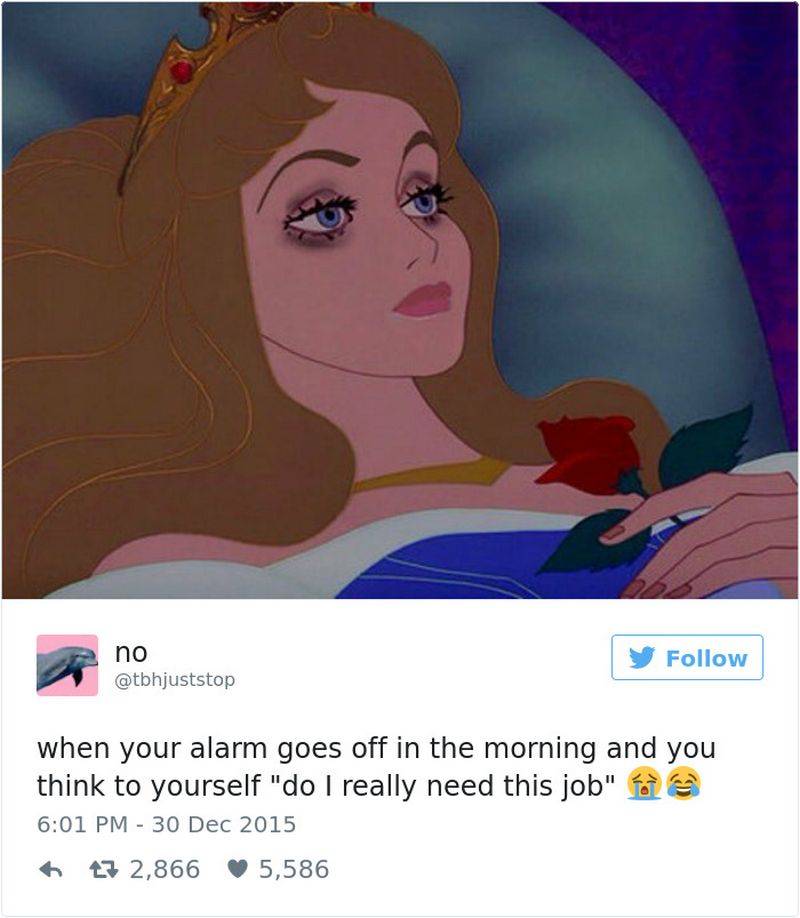 3. Seriously, what's the point?
4. Suppressing our inner Dorothy at meetings is a job itself.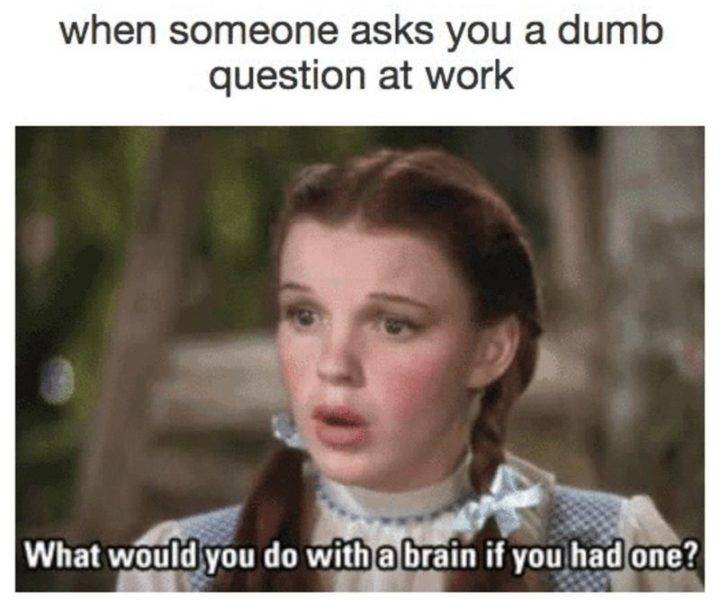 5. That stapler is looking a little too eager today...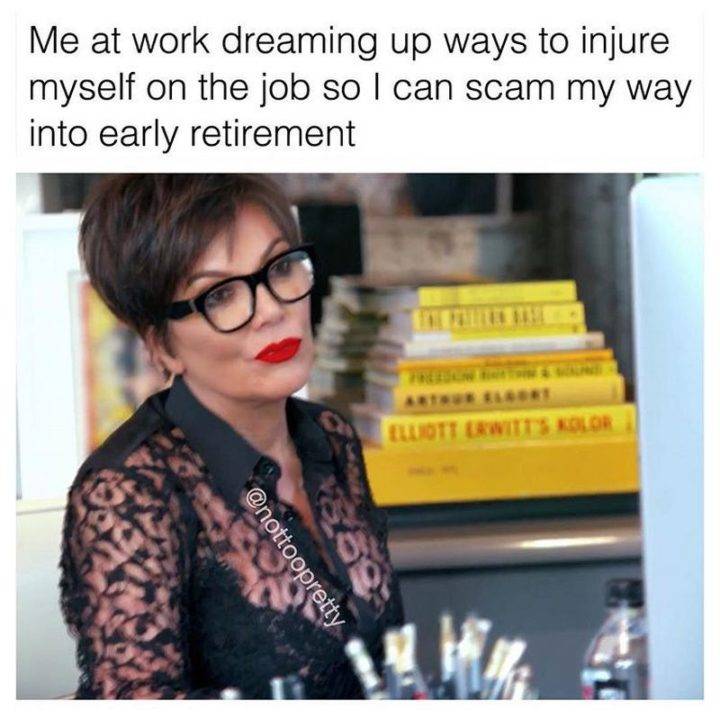 6. Clearly a standout candidate for the next promotion.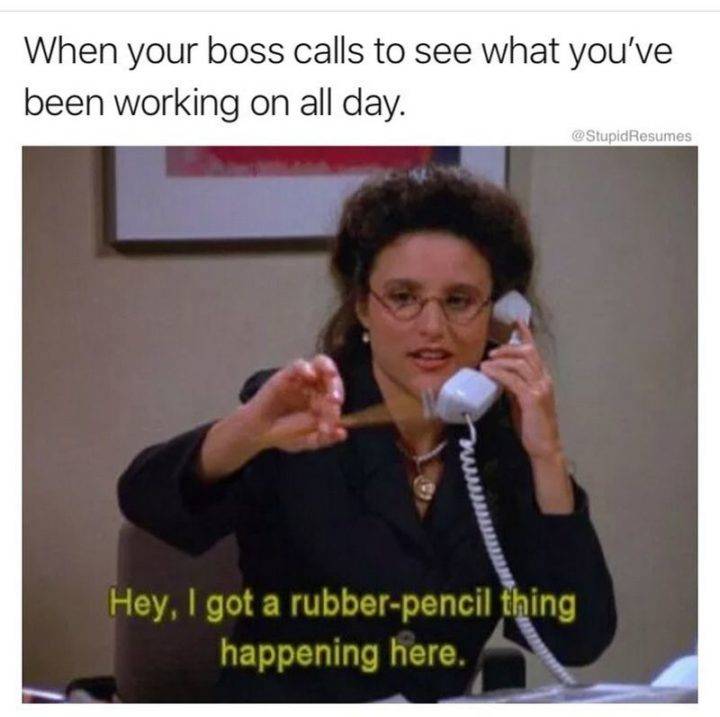 Read more: 40 Hilarious Memes You Might Want to Hide from Your Boss
7. Honestly, it's impossible to imagine.
8. Don't test my patience today.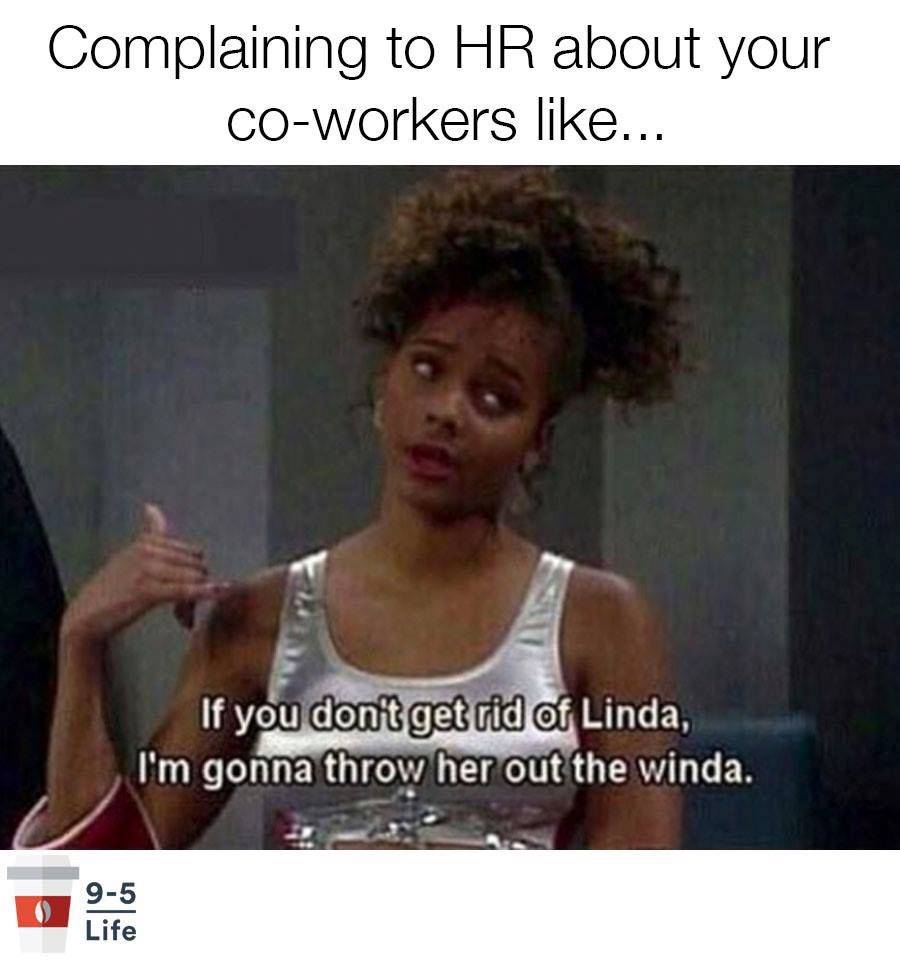 9. I thought Groundhog Day was just a movie?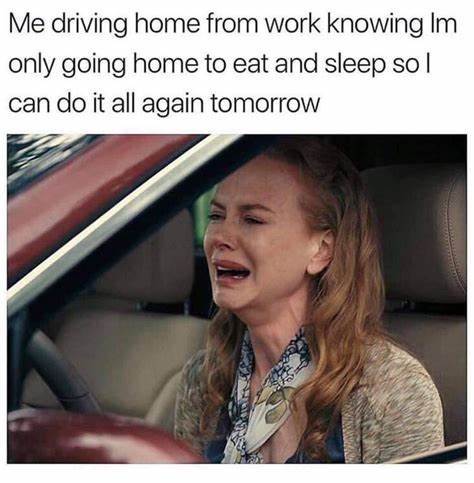 10. Karen, I am not in the mood today for your jokes.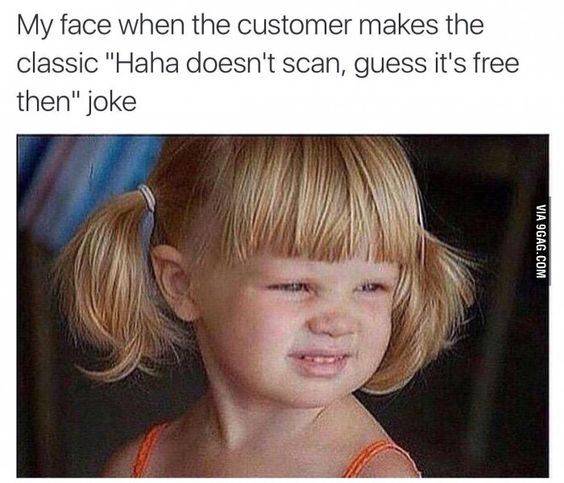 11. Read the room.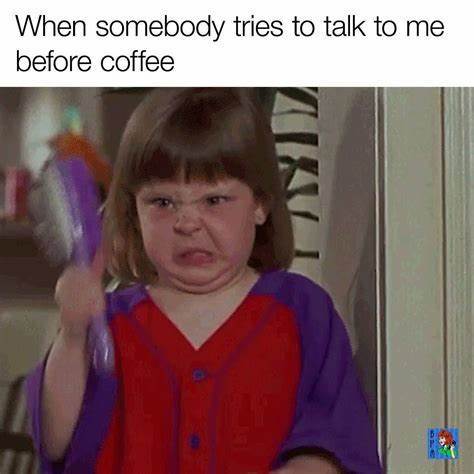 12. When that lunch was the only thing saving you from a full-on breakdown.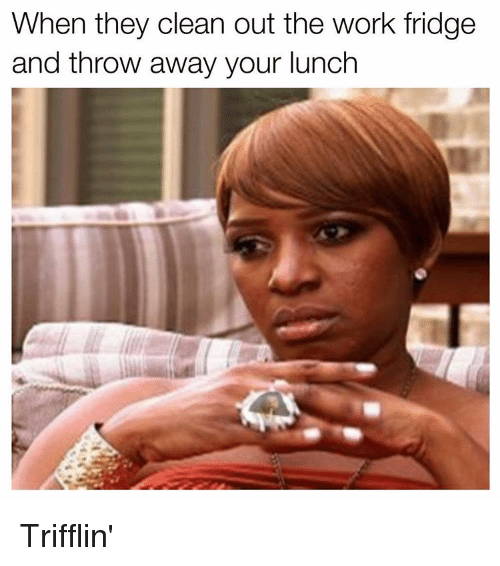 13. Heard that, sis.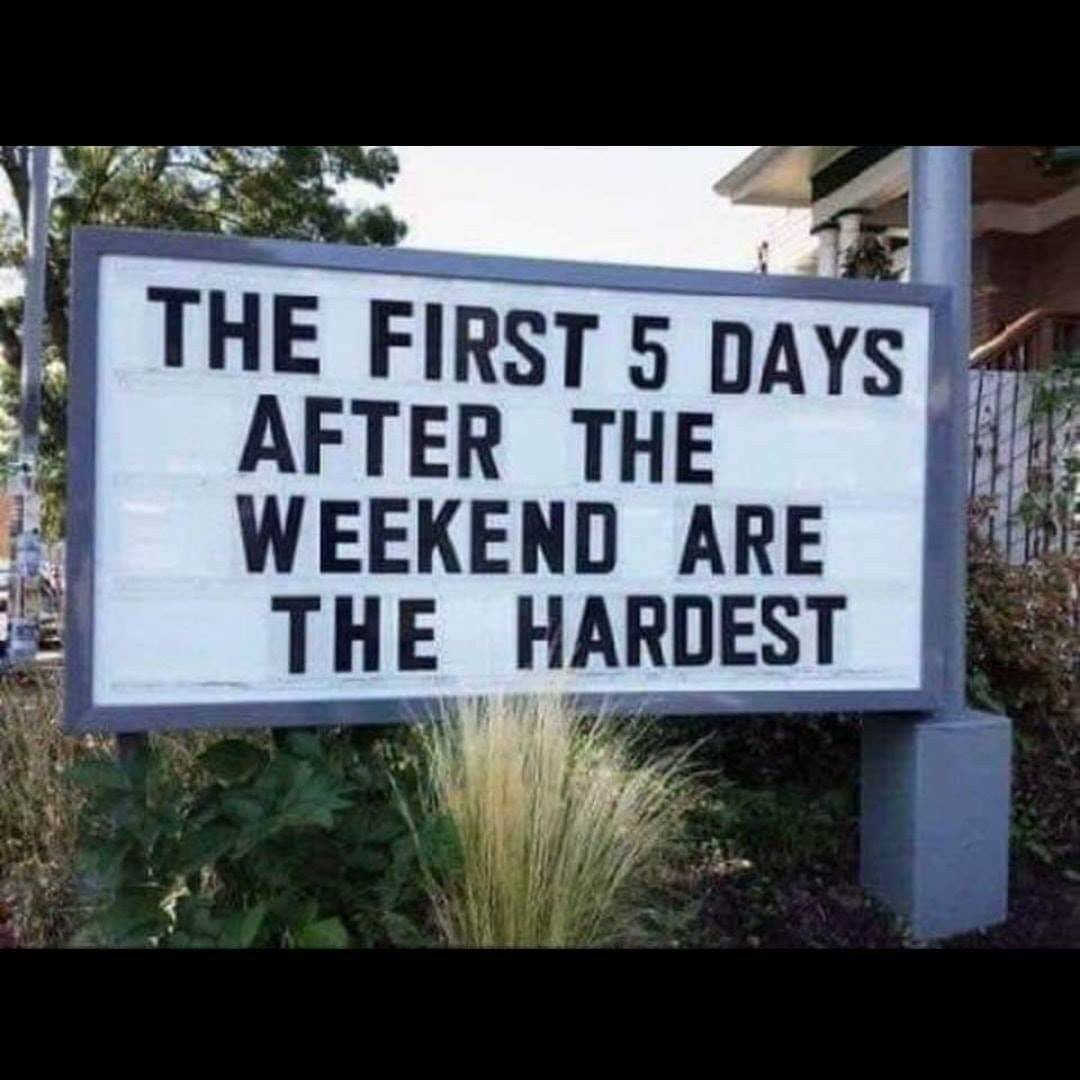 14. Ah yes, it all makes sense now.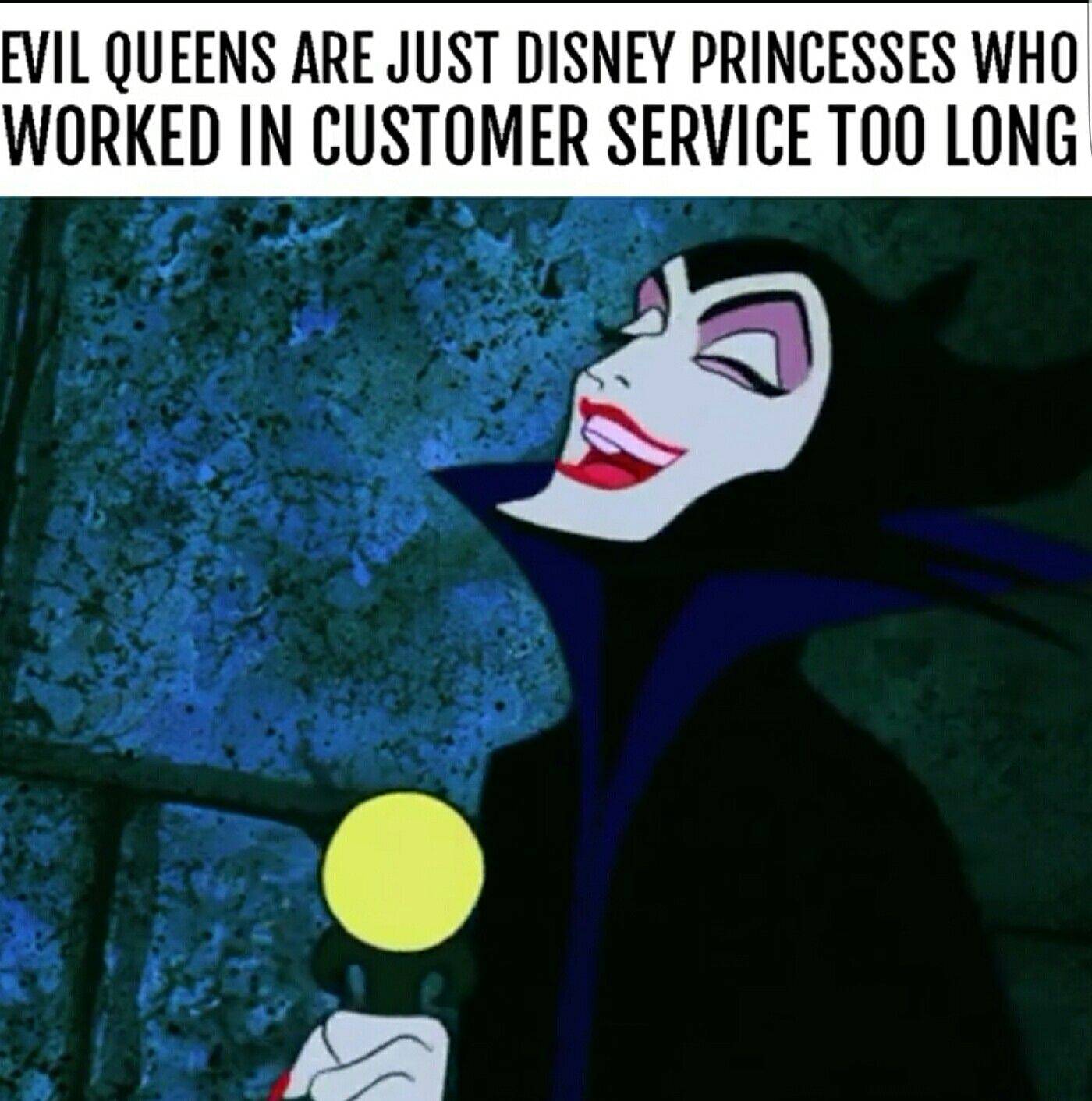 15. Who's going to reward me with a little treat?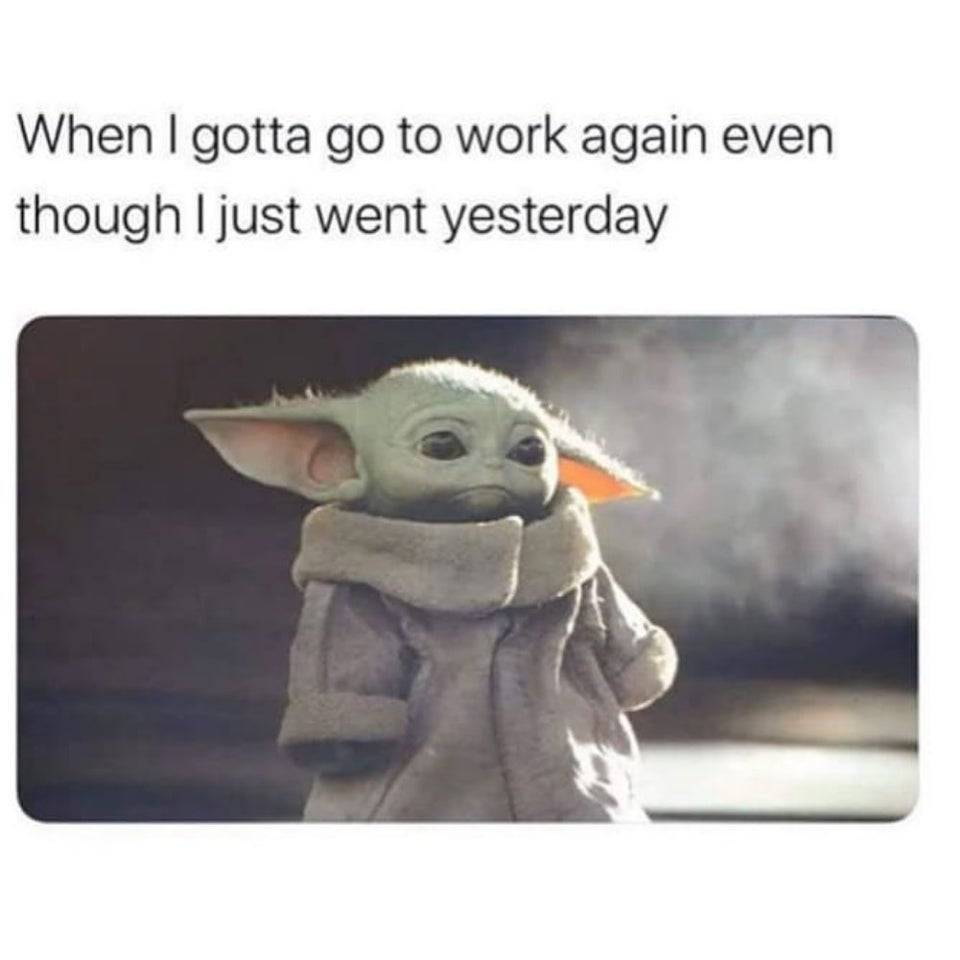 16. The audacity...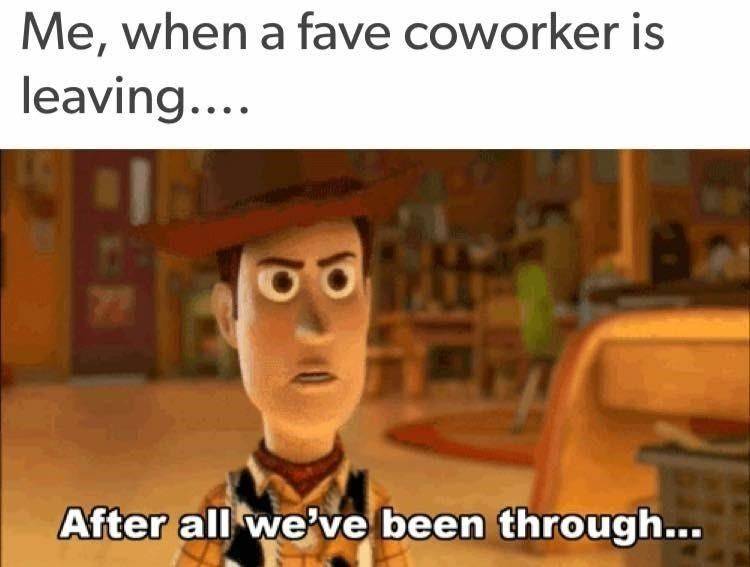 Read more: 24 Reasons to Thank Your Work Wife (or Husband)
17. And for our next trick, we'll make the Sunday Scaries appear.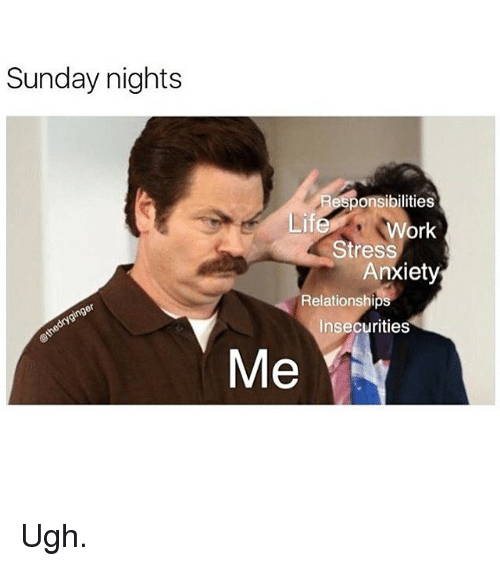 18. Real footage of me working from home.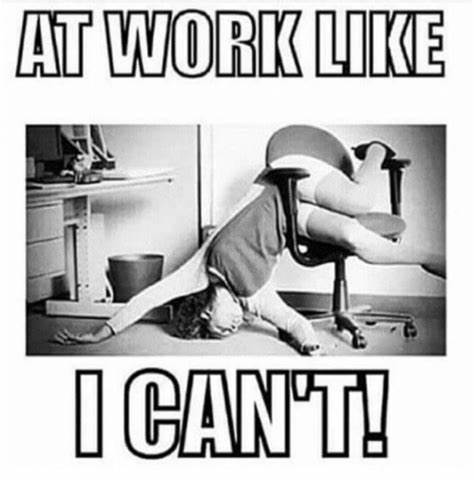 19. We're all in this together.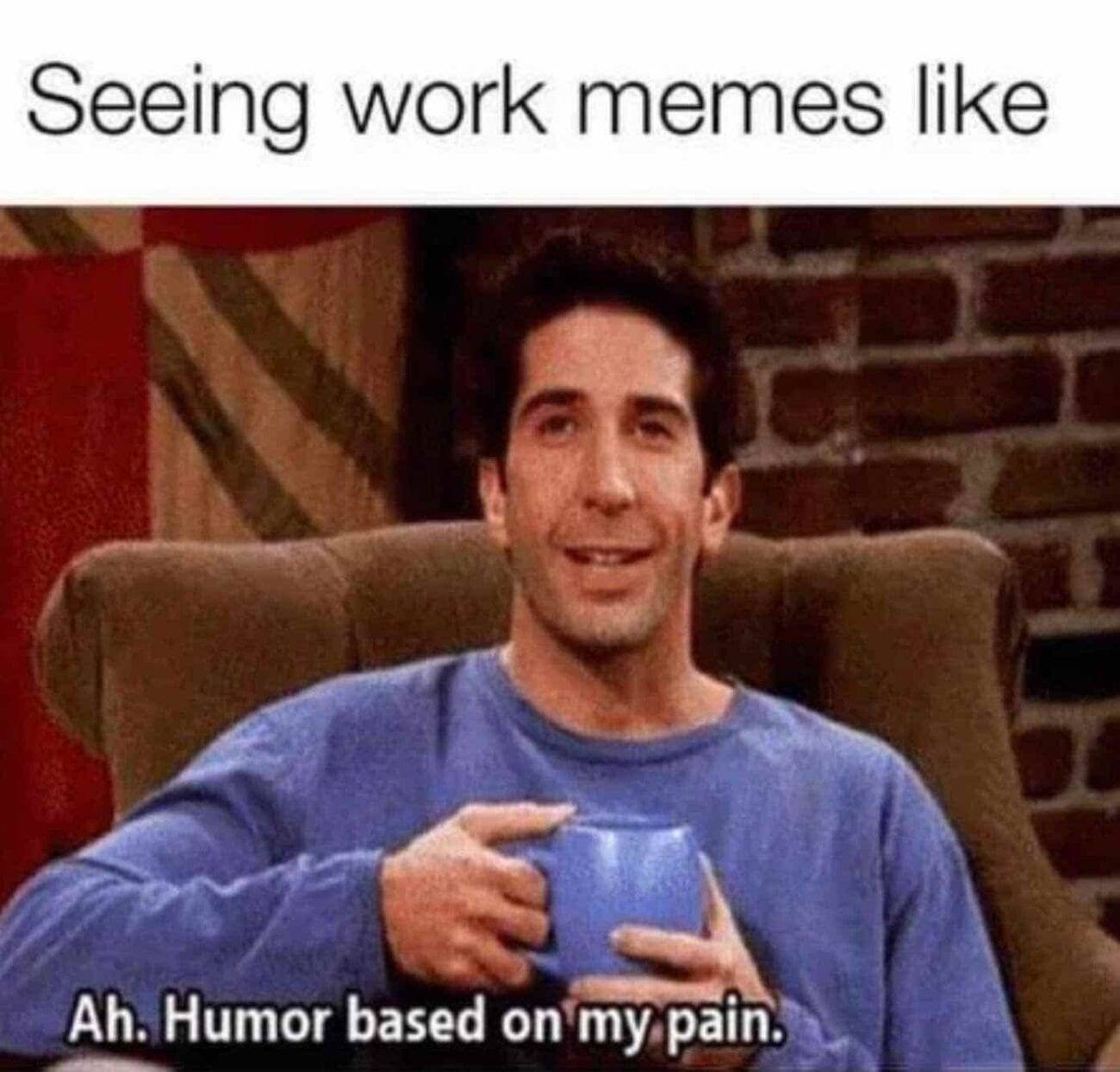 20. It's a vibe, I guess.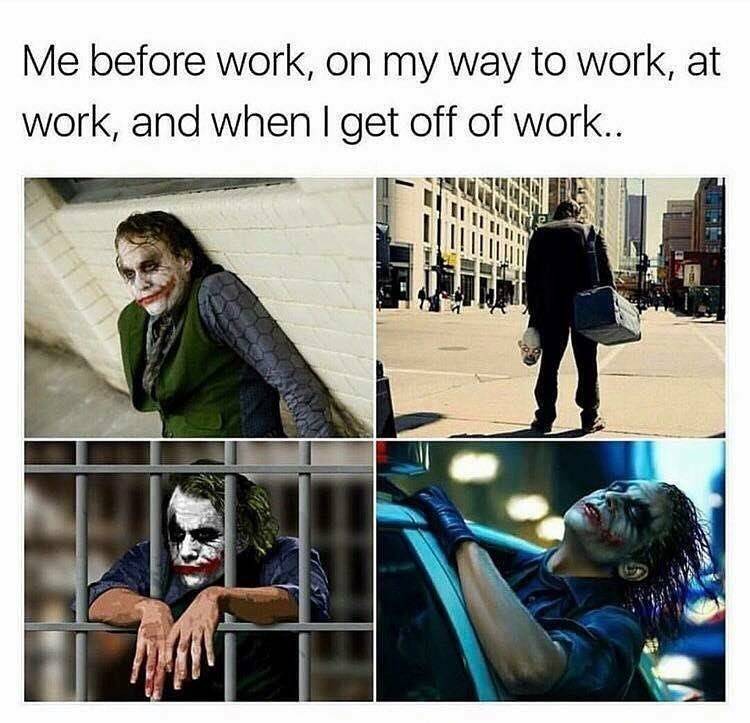 21. I'd like four puppuccinos and five espresso shots, please.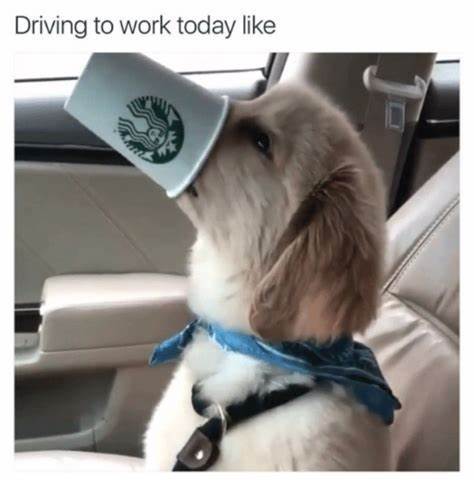 22. "Ok, now leave me alone forever."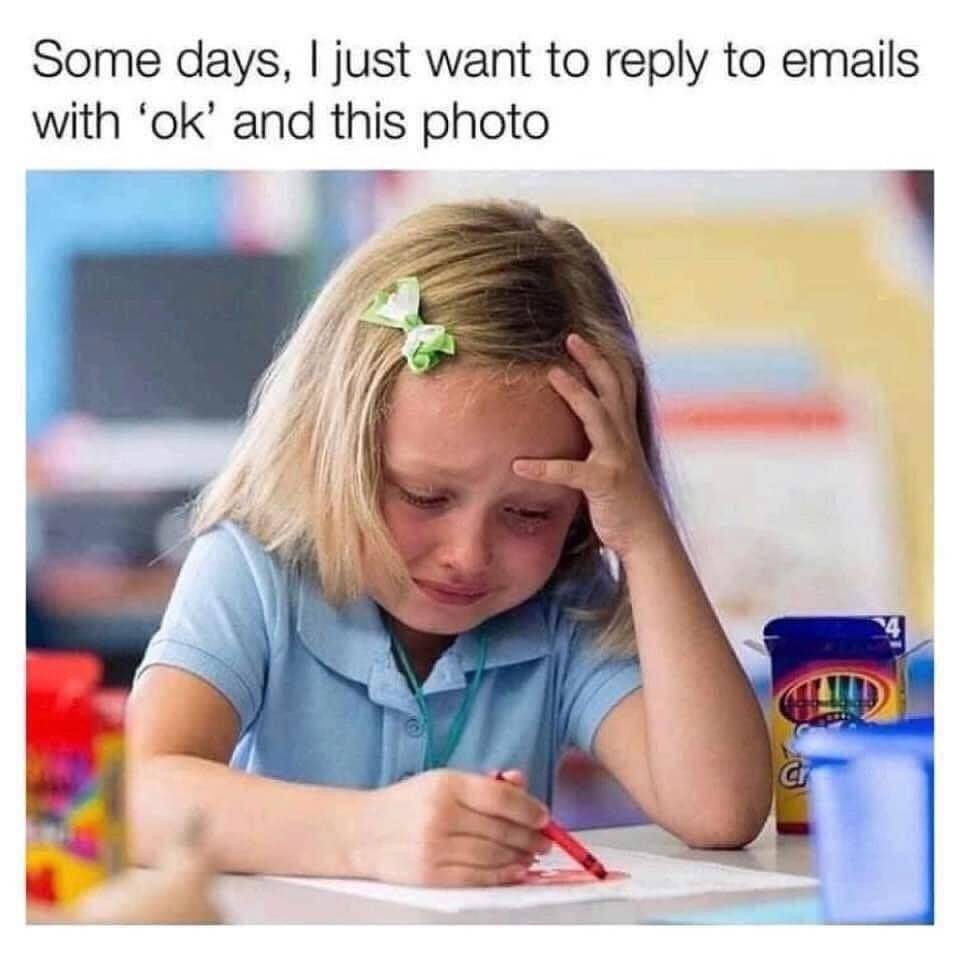 Read more: What 'Best Regards' & Other Email Sign-offs Say About You
23. When your work bestie helps you come up with an excuse to clock out early.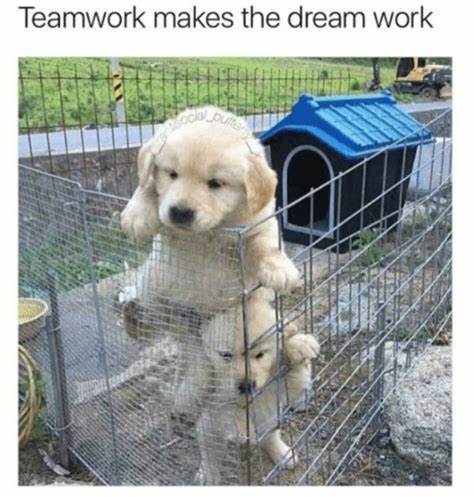 24. Tell me, what is that like?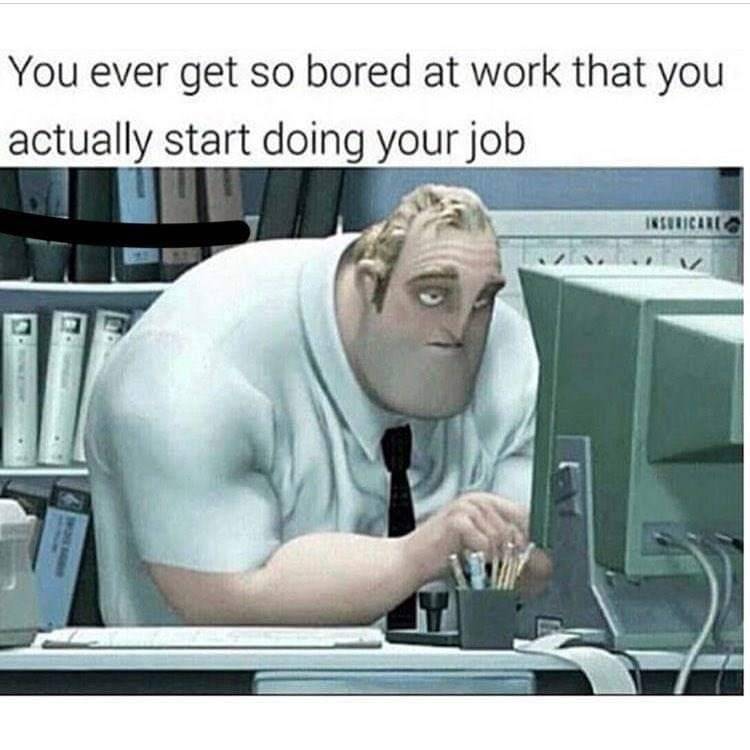 25. Seriously, who is she?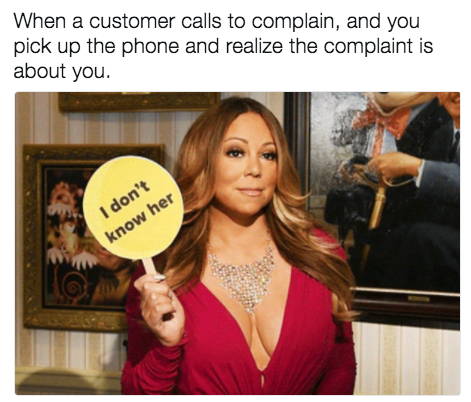 26. Gonna be breakin' dishes tonight.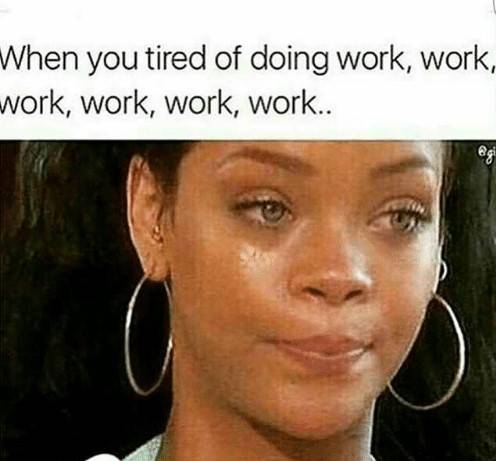 27. How many times do we have to play this silly game?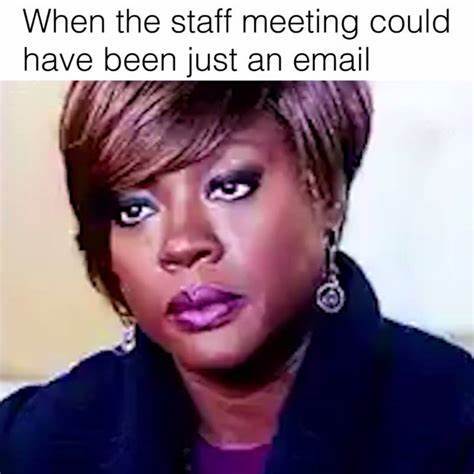 28. We all need a work mantra.
Read more: 9 Mantras of Successful Working Women We Can All Live By
29. This is a dangerous cycle.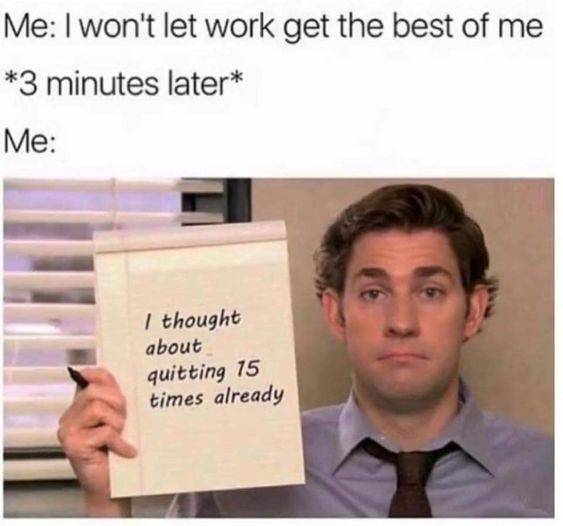 30. At least Khaleesi gets it.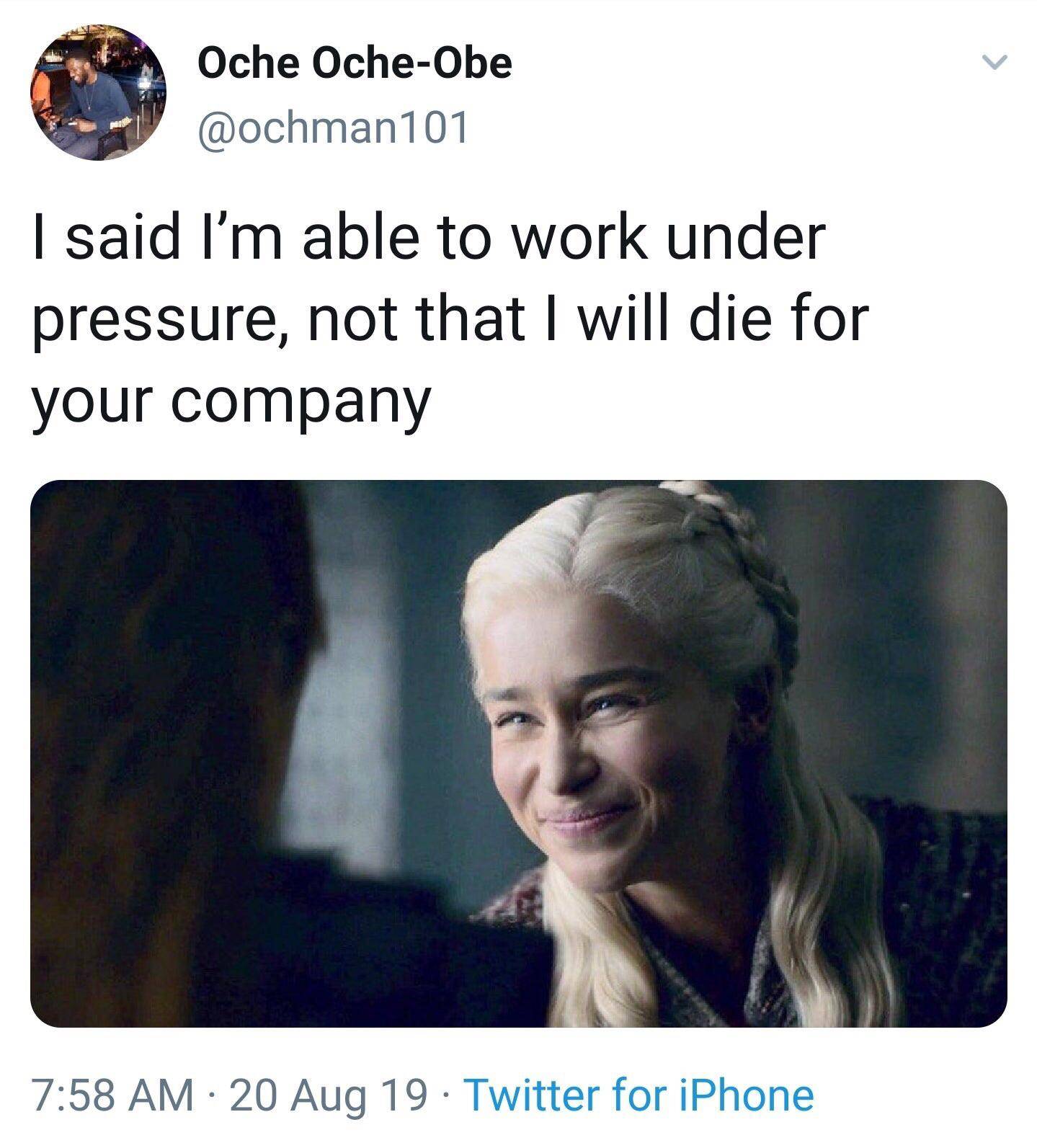 Read more: 12 Reasons Sansa Stark Is the CEO of Our Dreams
31. *cries internally*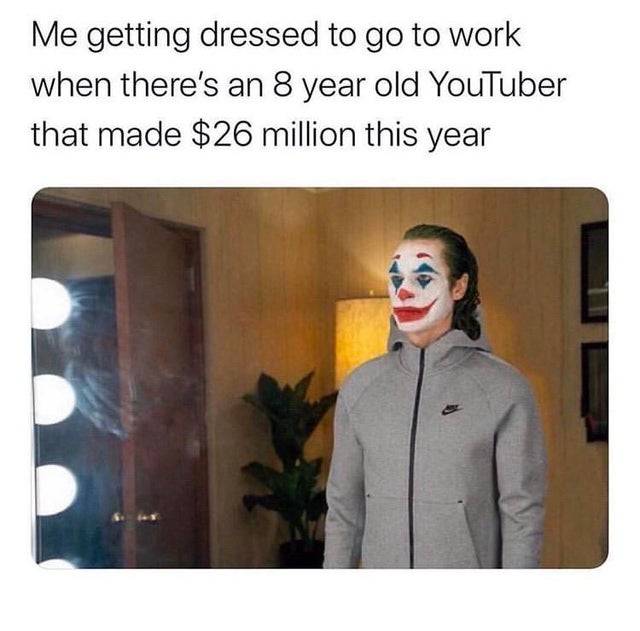 32. Manifesting no work stress dreams tonight.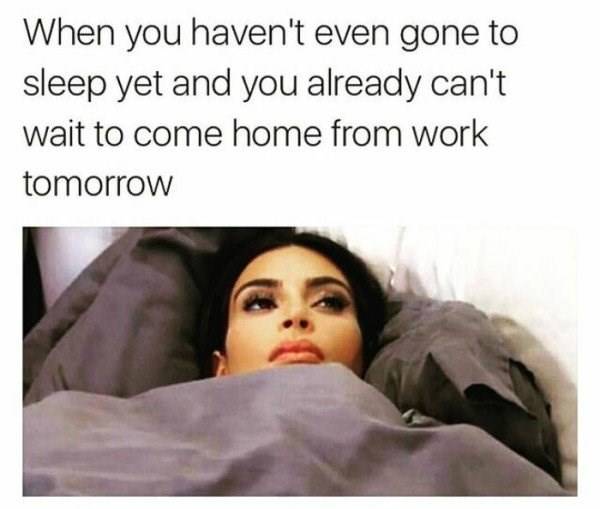 Read more: 6 Common Work Dreams & What They Mean
33. Not today, Satan.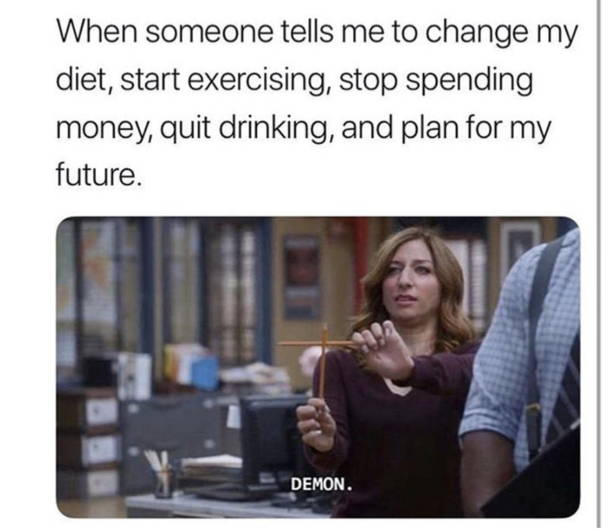 34. If I can't see it, it can't see me.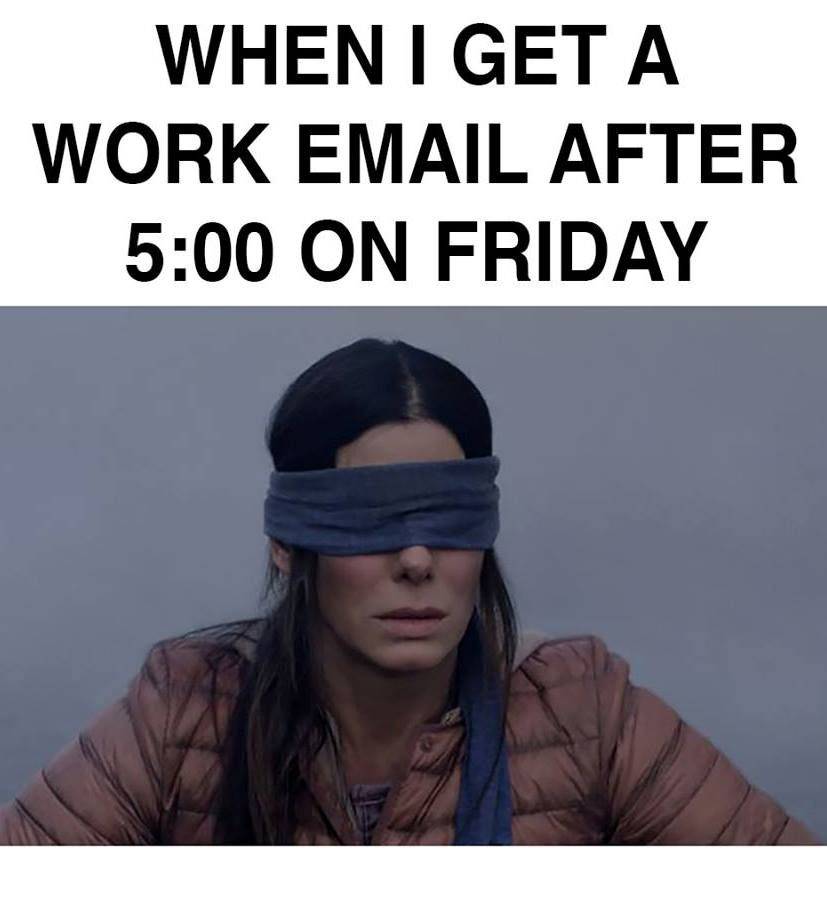 35. Hello, working over the weekend.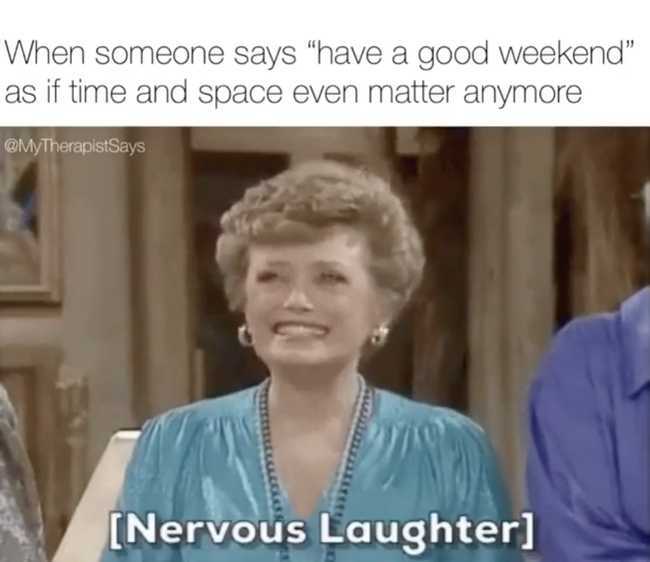 36. Just because Excel proficiency is on my resume doesn't mean it's true.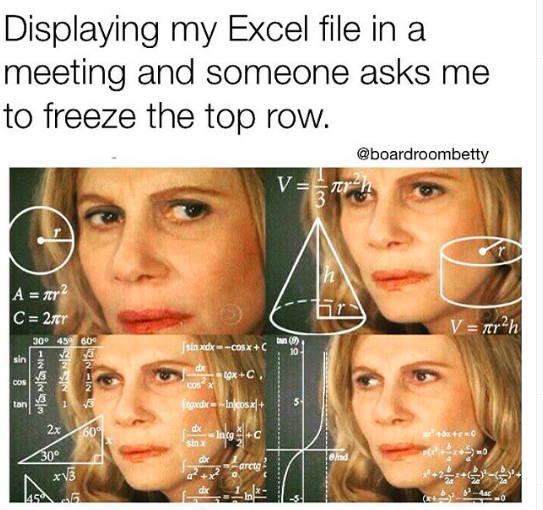 Read more: Should You List Microsoft Office on Your Resume Anymore?
37. Real art needs no explanation.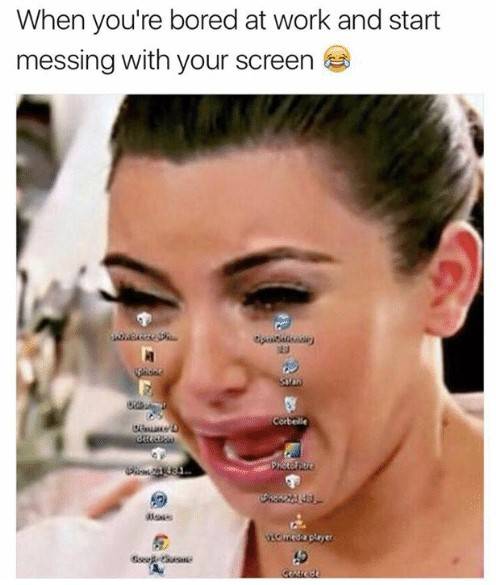 38. Cubicle or kitchen table, it's all the same.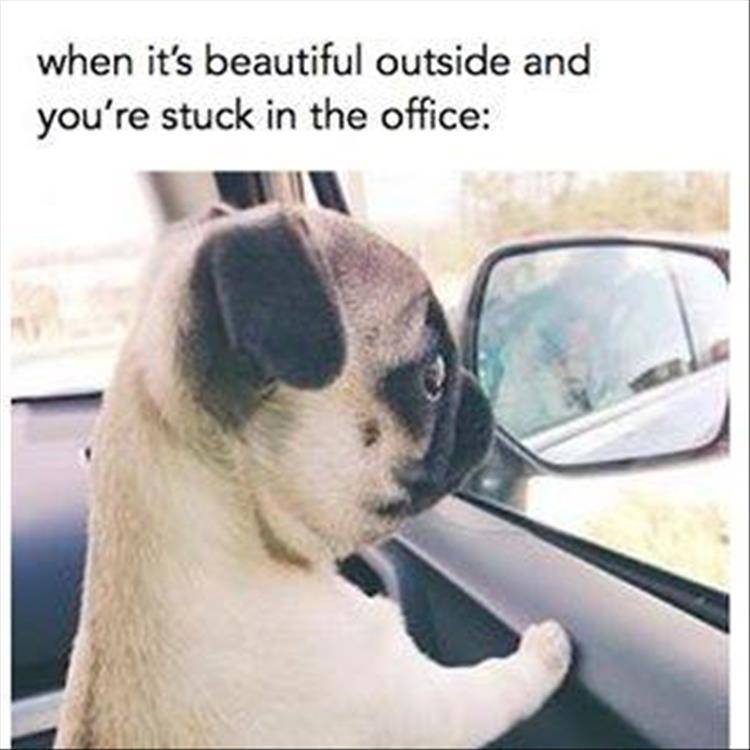 Read more: Reclaim Your Focus (& Space) with These Home Office Decor Tips
39. Phone home, I need to go shopping.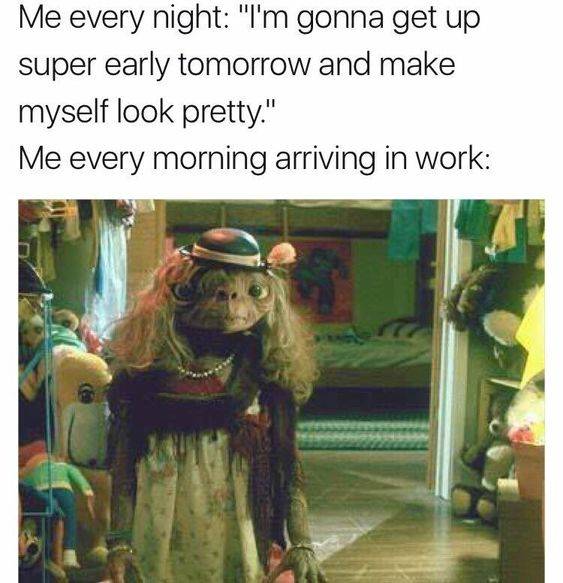 40. How many snoozes are acceptable these days?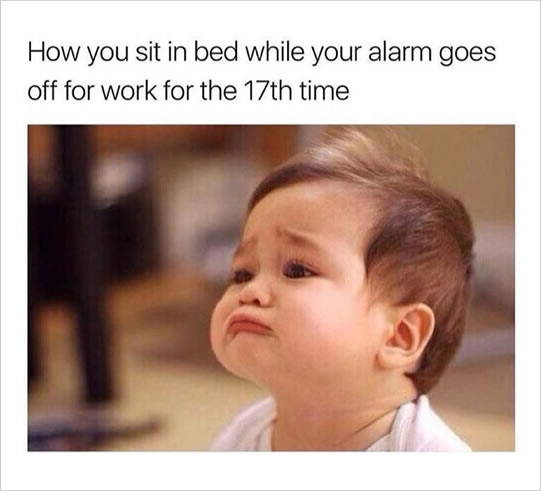 41. I promise I'm soooo invested.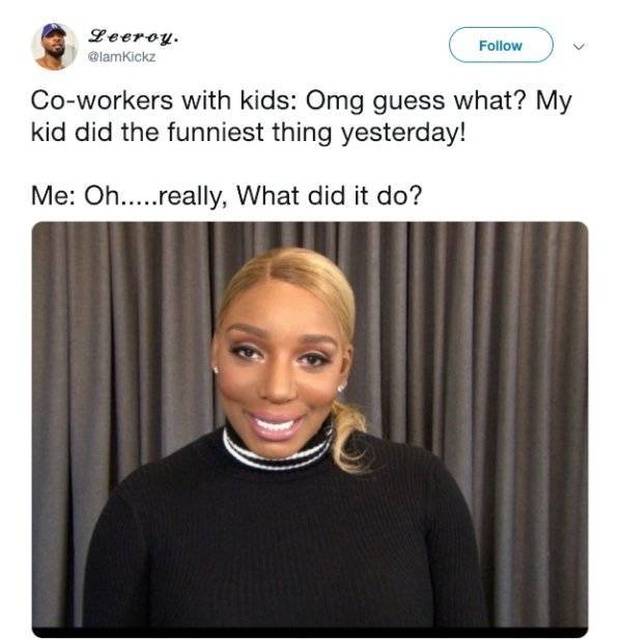 Read more: Tell Us Without Telling Us: What's It Like to Be a Working Mom During the Pandemic?
42. WFH forever!!!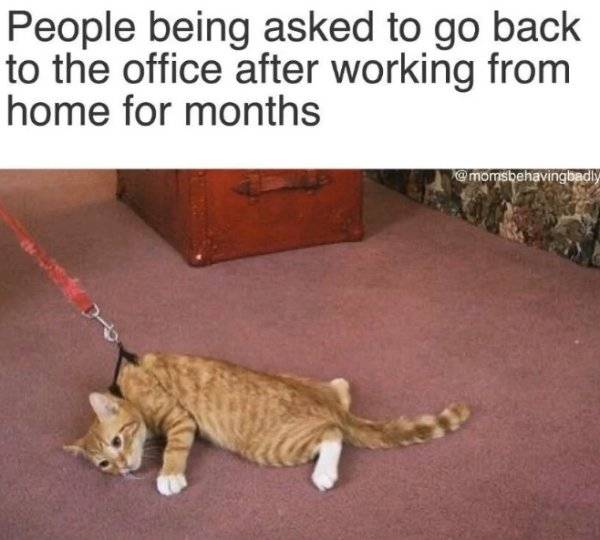 Read more: The 'Great Resignation' Is Happening. These Are Realistic Ways to Negotiate Permanent Remote Work.
43. When you nominate yourself for employee of the month.