We've all had a bad boss or two. Whether it was an overbearing supervisor at your high school job, or a toxic c-suite executive, they can cause huge amounts of stress. Although if you're facing abuse or mistreatment at work, reporting your boss' actions is important, if they just get on your nerves, a meme or two can help lift your spirits.
39 memes every employee can relate to
1. We're the ones running the show...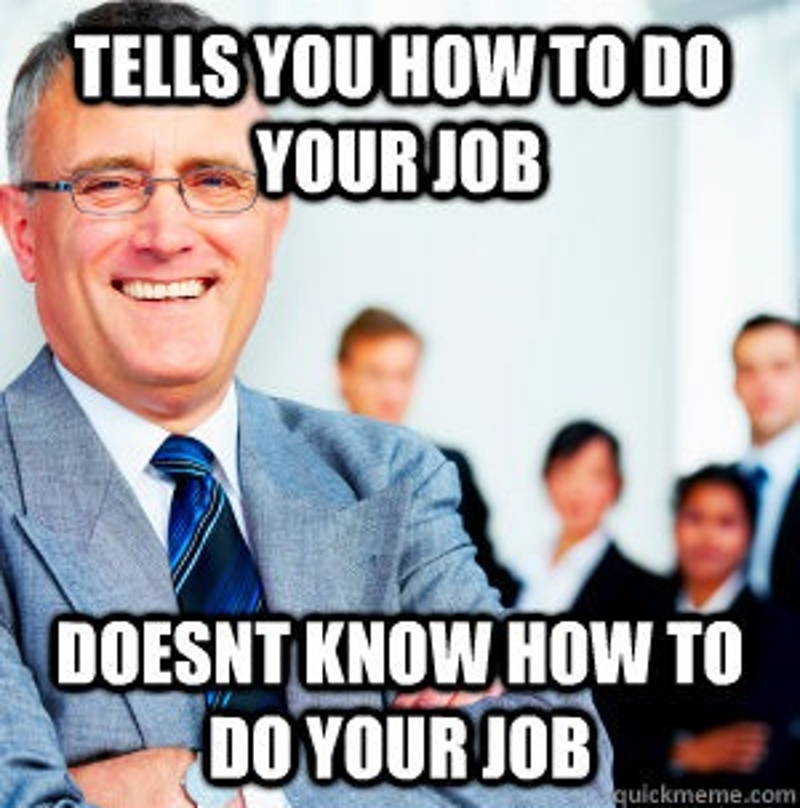 2. ...And we all know we're vastly underpaid.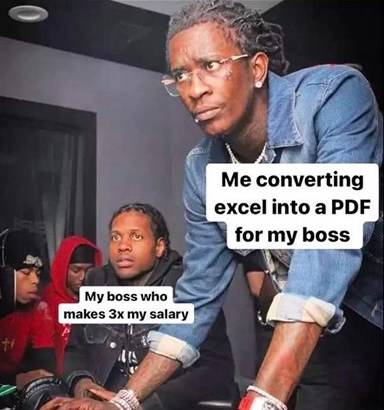 3. They somehow miss your gold star moments.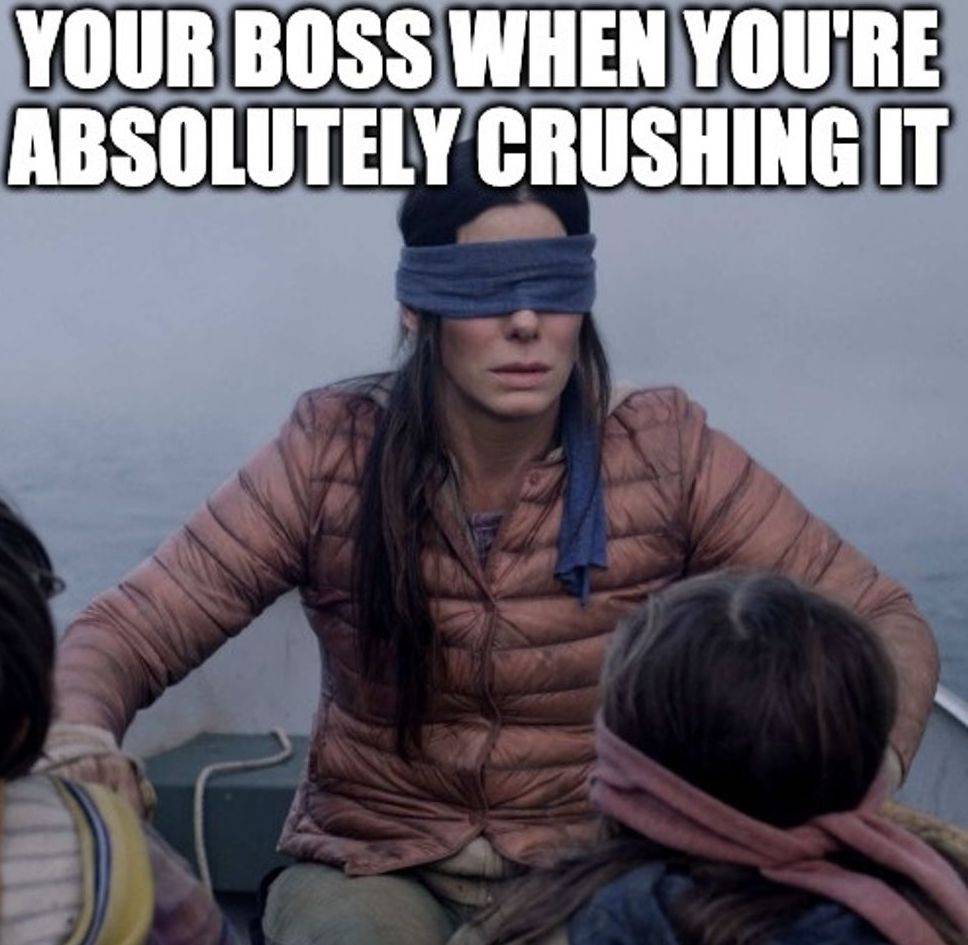 4. But sometimes they pay too much attention.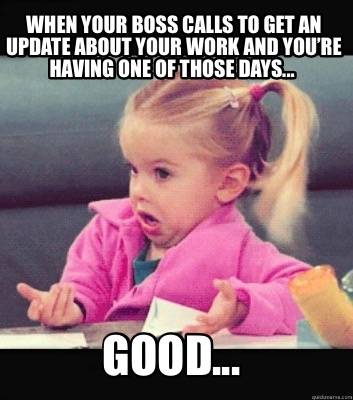 5. I just wanna watch Outer Banks season two.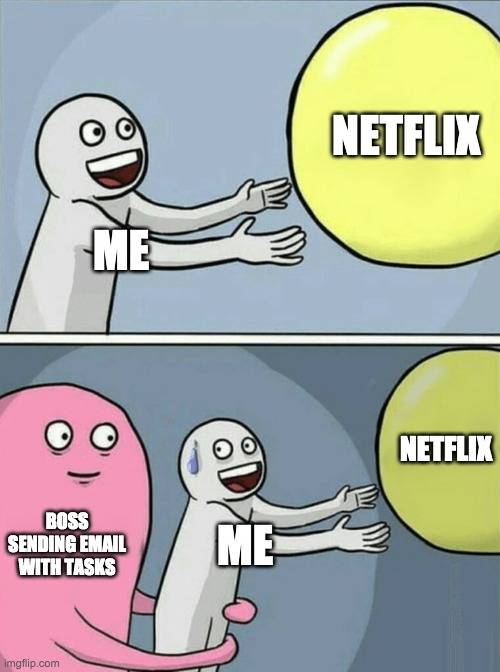 6. "Can't talk, this is important."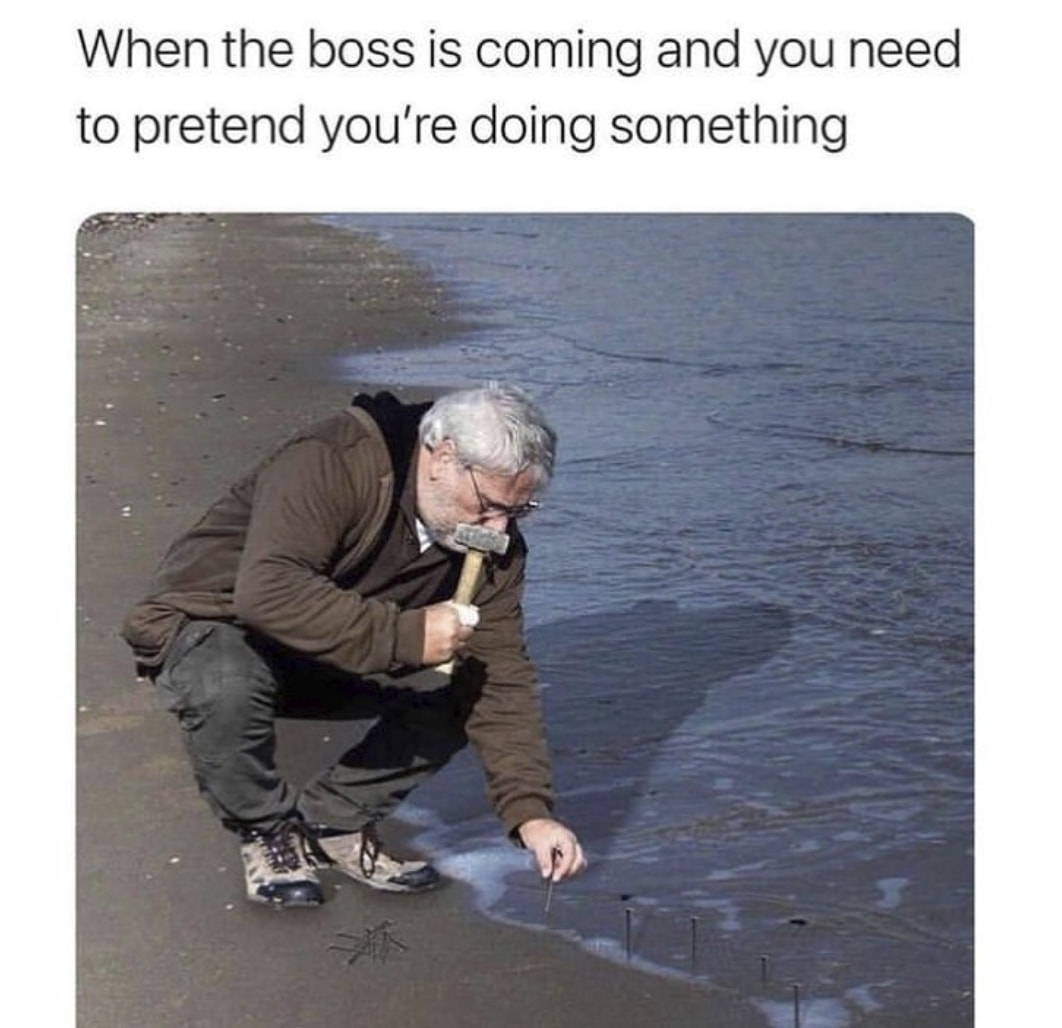 7. They bring us back to the days of middle school group projects.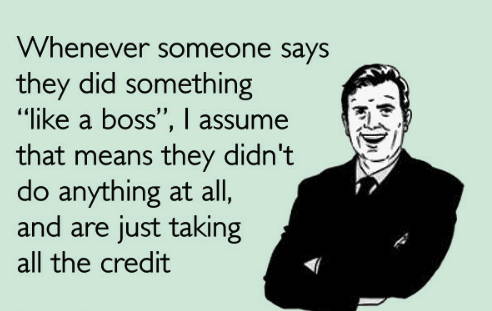 8. Seriously...we're reverting to our preteen years over here.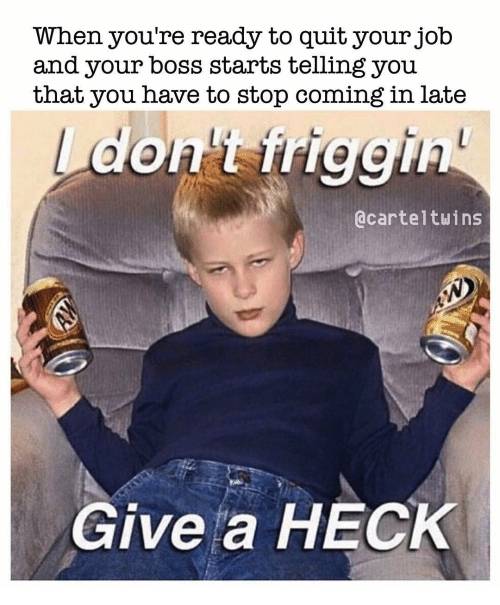 9. 'Cause this just isn't fun.
10. They leave and suddenly the hills are alive again.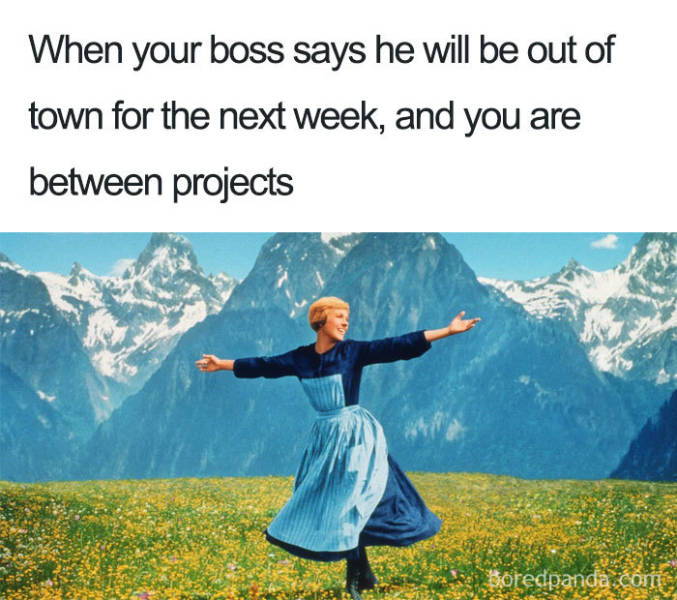 11. *Gasp* Me, an employee, asking for a vacation I deserve!? The audacity.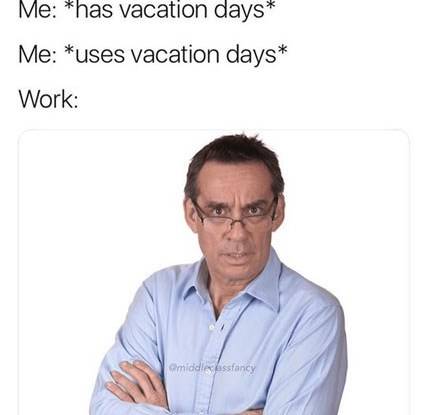 12. If they fire me over this, I didn't wanna work there anyway.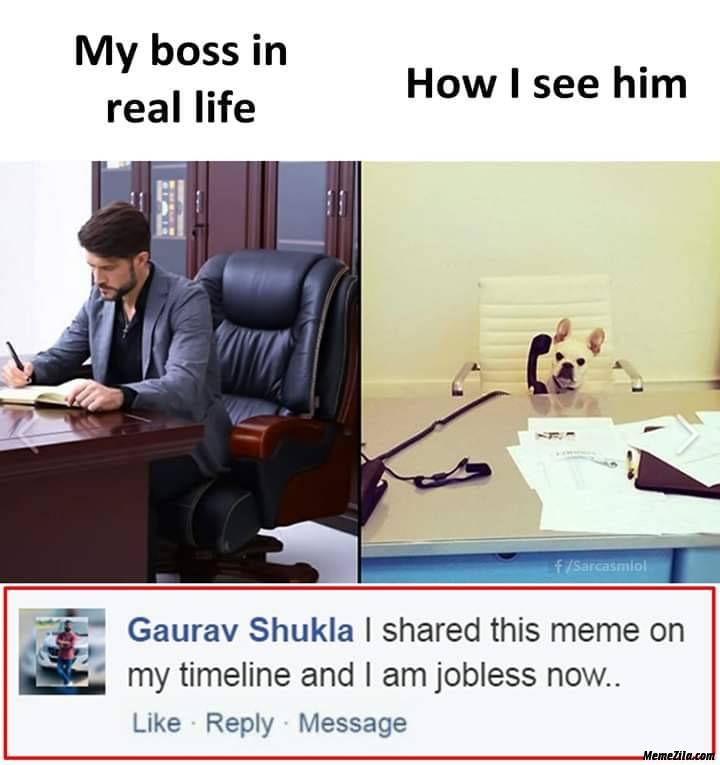 13. Maybe we just shouldn't talk until the afternoon.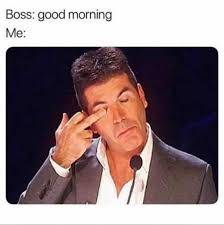 14. Can't forget the daily dose of sexism.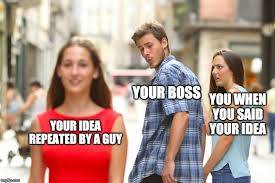 15. My presence is the present.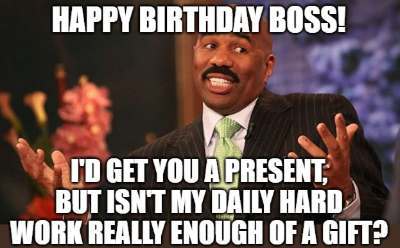 16. I deserve an Oscar for this performance.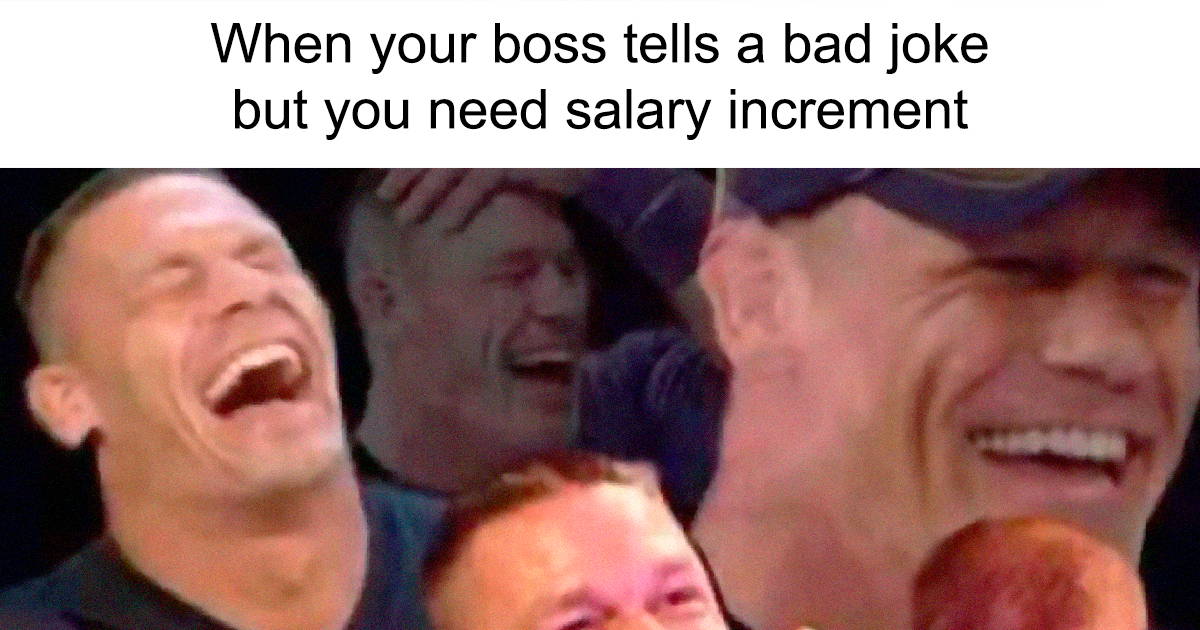 17. Or maybe an Emmy.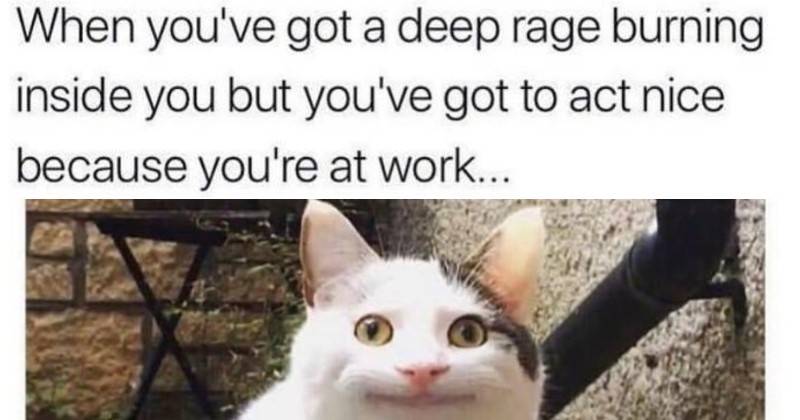 18. Delegation.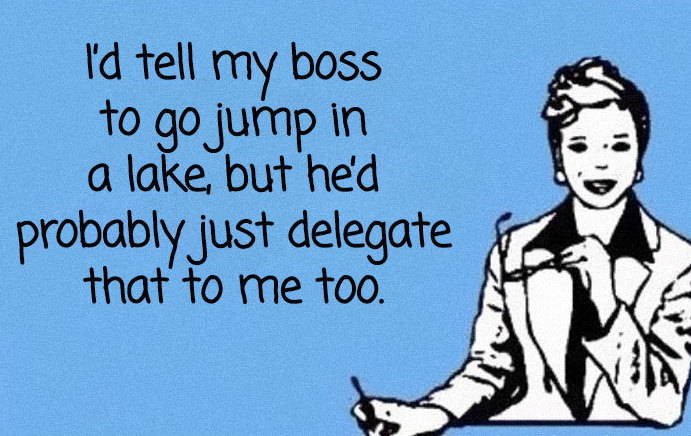 19. Hey, at least this one is trying.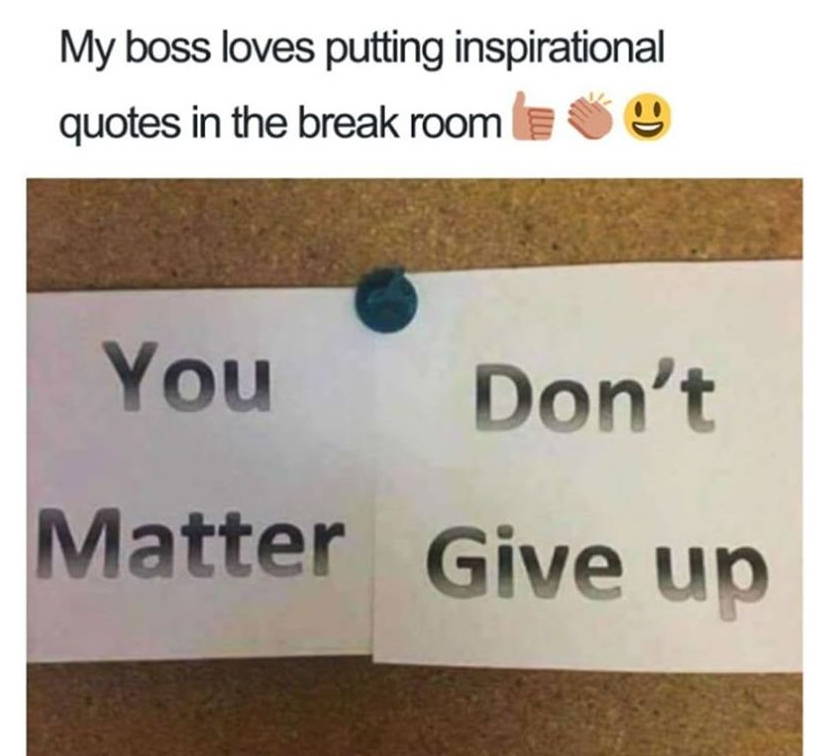 20. "Um, you see, that wasn't me. It was my evil twin. Yes, we do have the same name."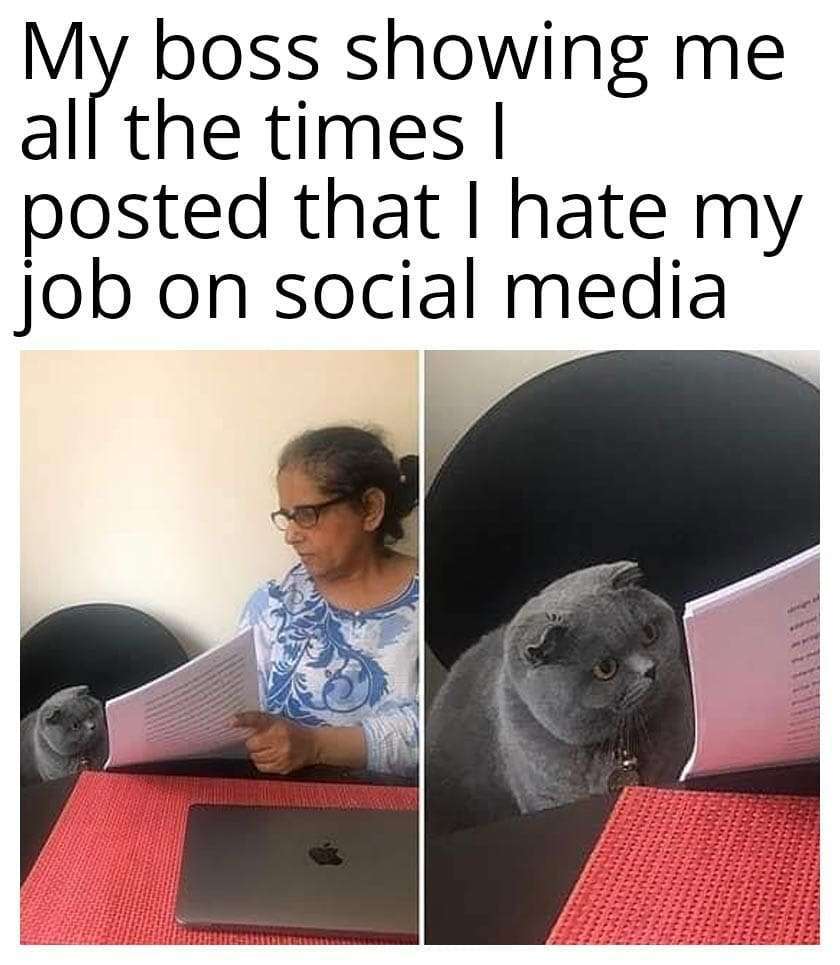 21. "Yes, Troy, I will clear 30 feet of snow and risk my life for you."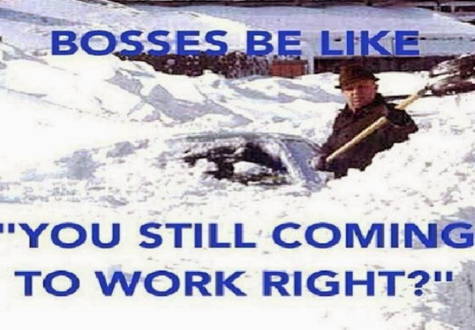 22. "Body cast? No problem! I'll be there for the 10 a.m. meeting."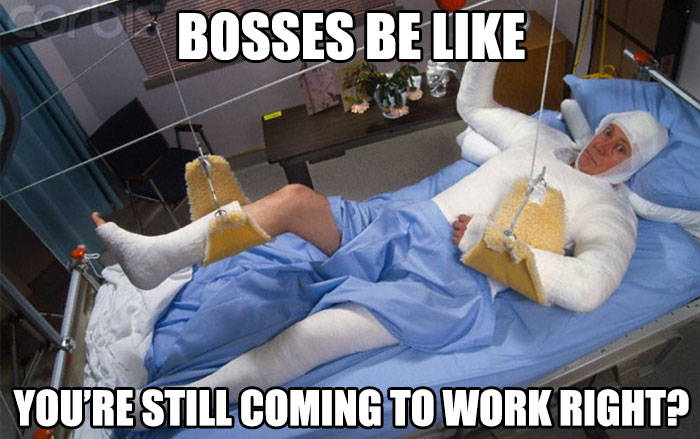 23. You are the G.O.A.T.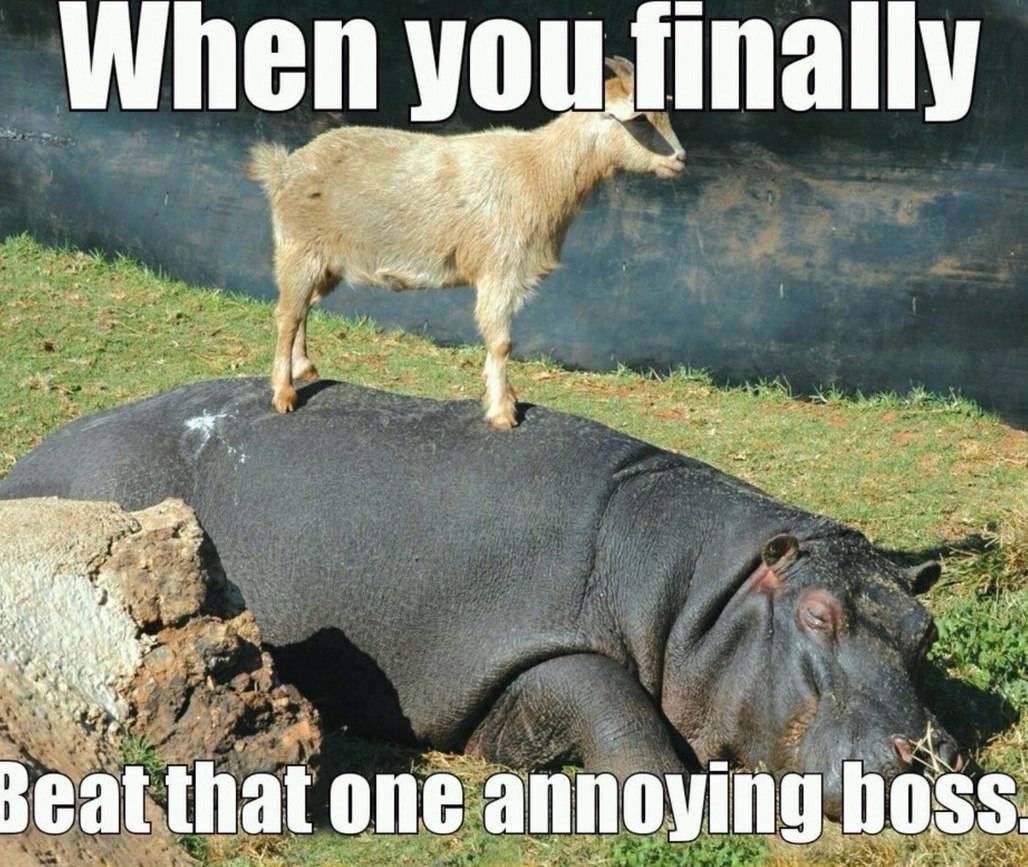 24. "The walls! They're closing in! I'm not gonna make it!"
25. "I'm so happy to be here!"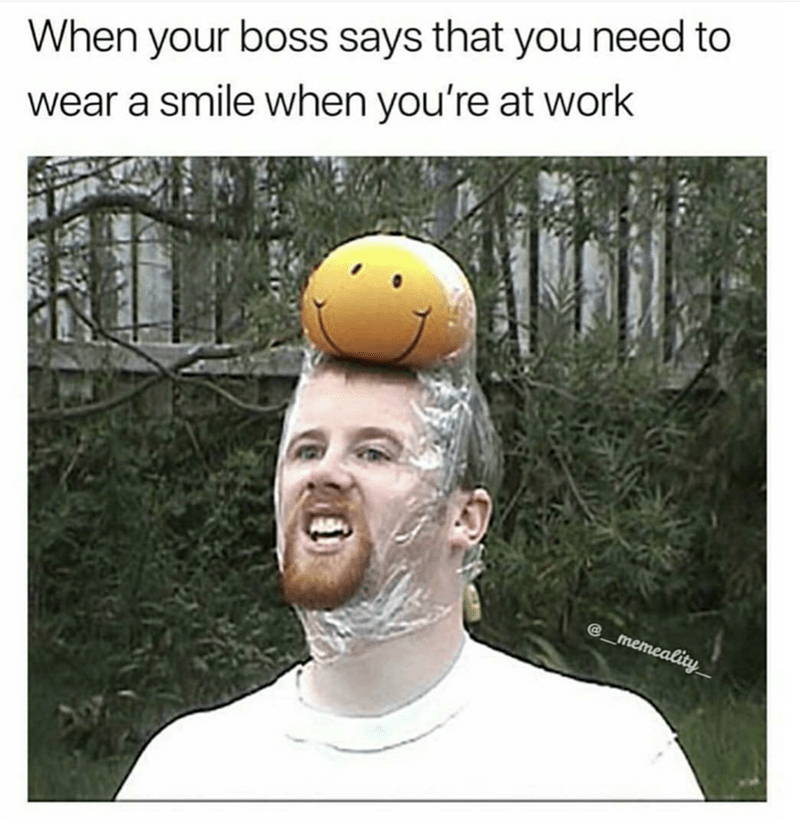 26. "I know I said to pay attention to me earlier...but could you just ignore me now?"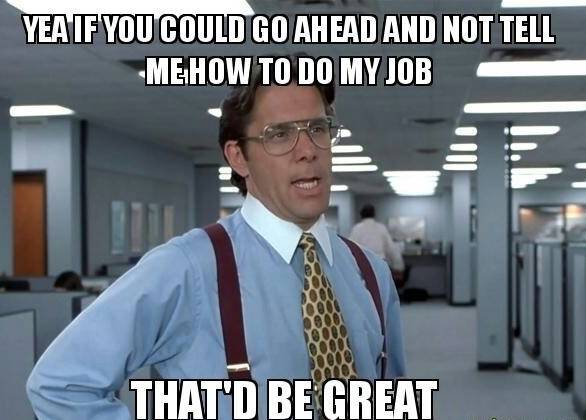 27. All of a sudden I'm a track star.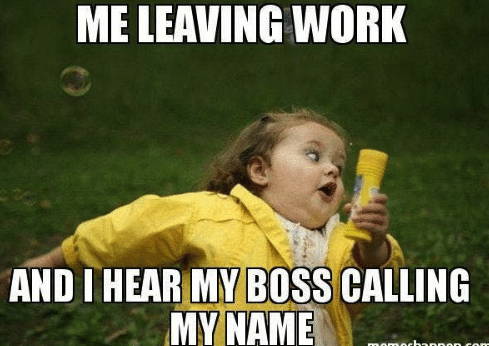 28. We're fierce.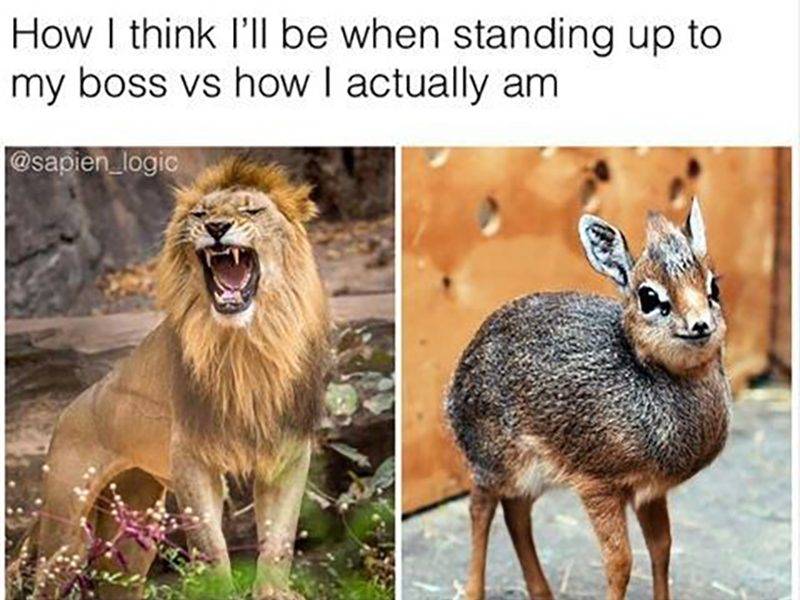 29. "Let's try this again, and this time, can you at least pretend to care?"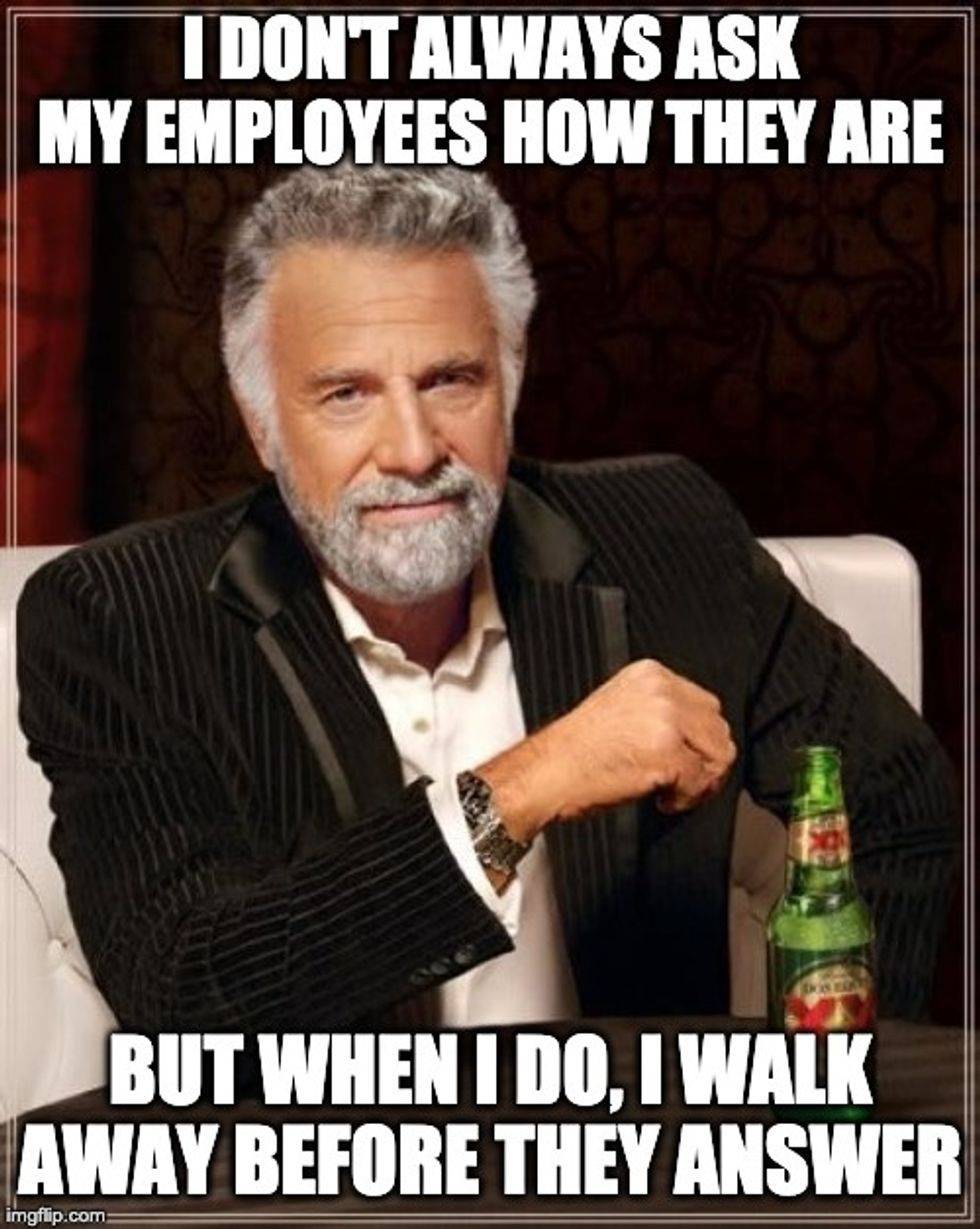 30. At this point, I think we should give up.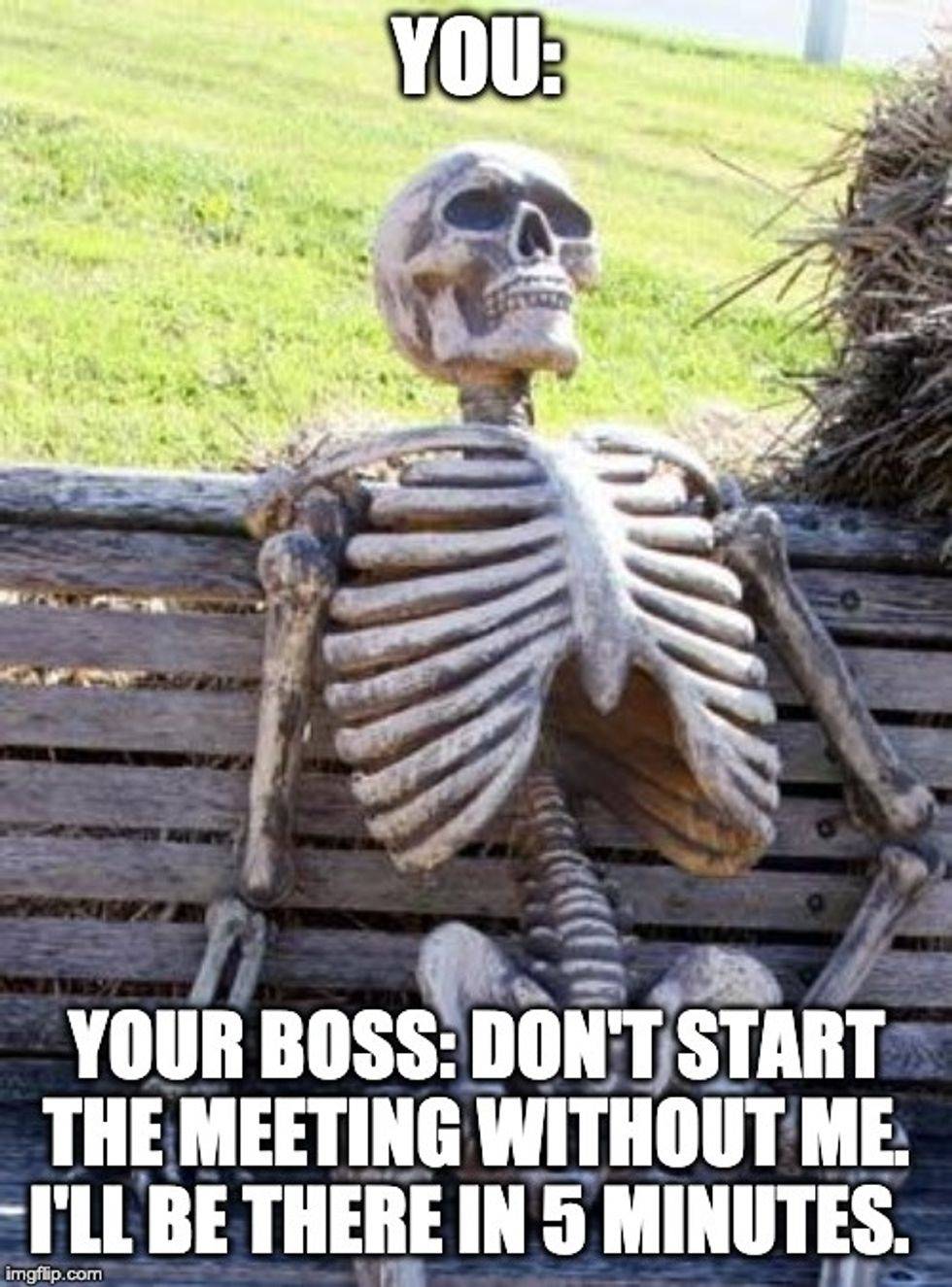 31. "But I'm more productive from my couch, I promise!"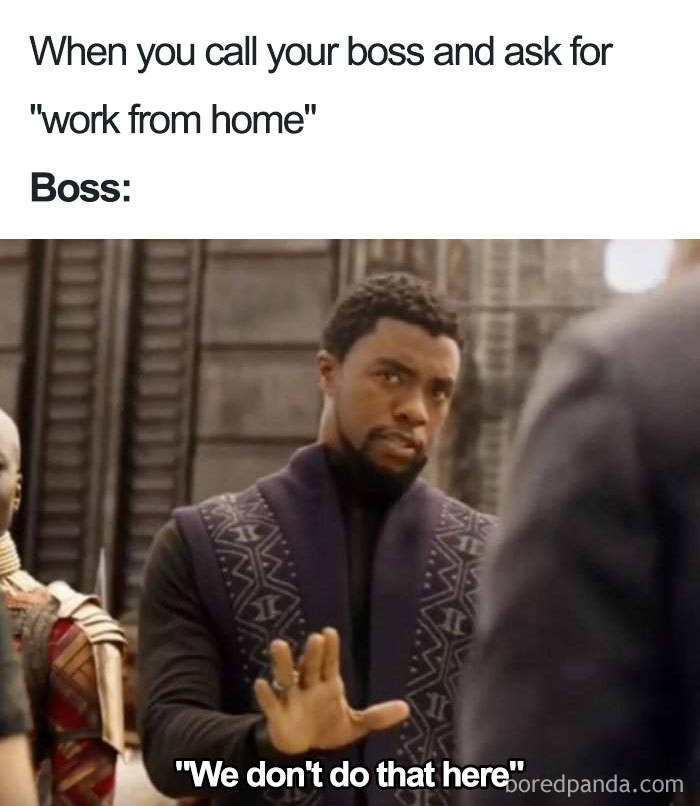 32. "What phone? I don't see a phone. I don't even own a phone."
33. Maury says, "You are….NOT a good boss."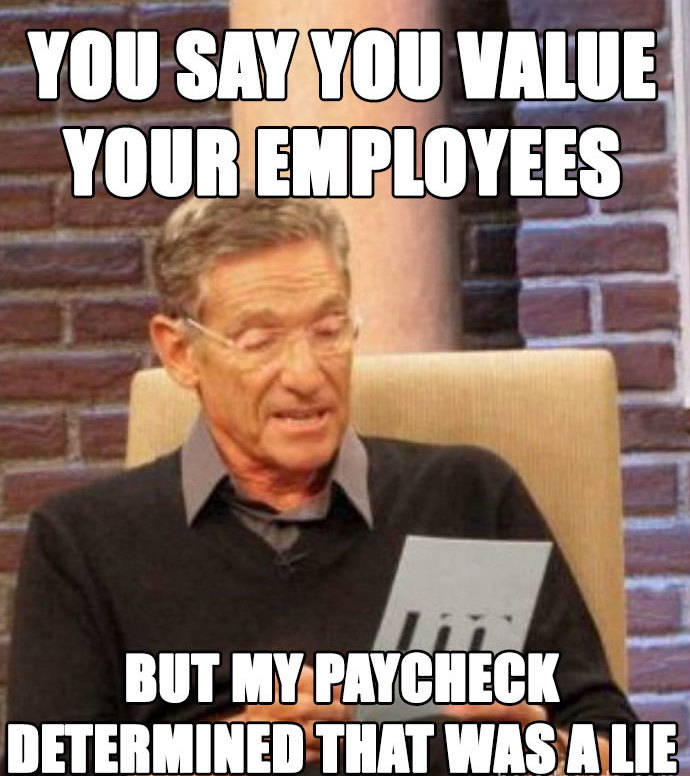 34. Smile and wave boys, smile and wave.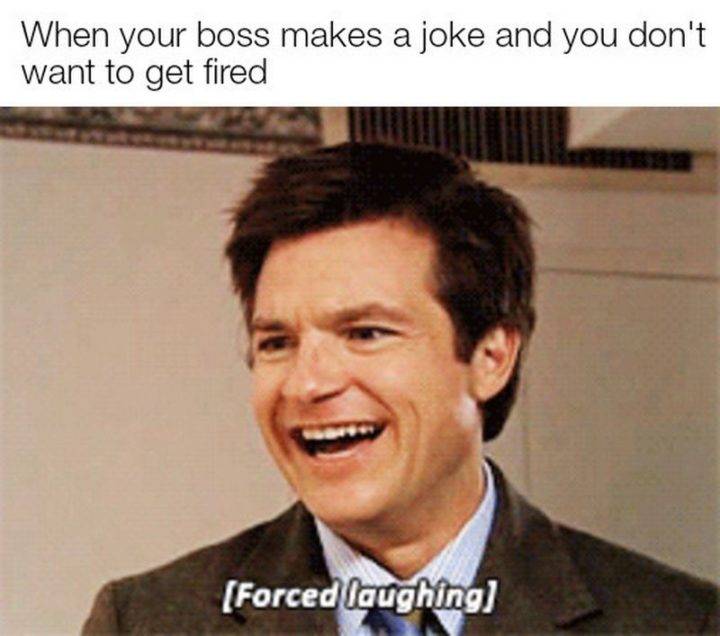 35. This just is not going to happen.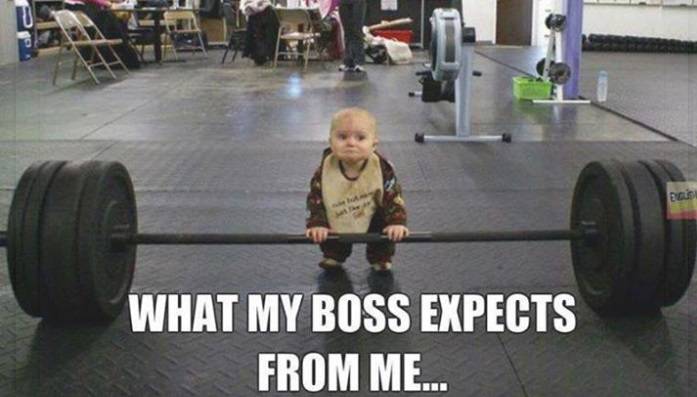 36. This hillside needs a good vacuum.
37. Thank you, Steve Jobs.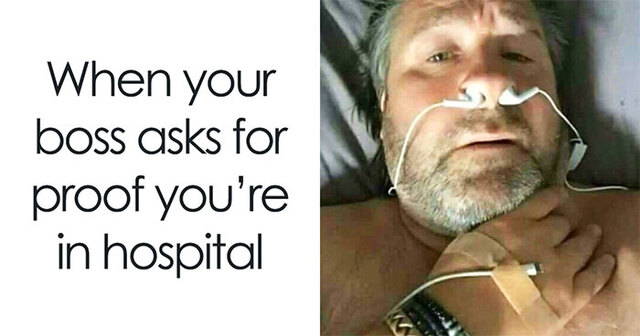 38. A real team player.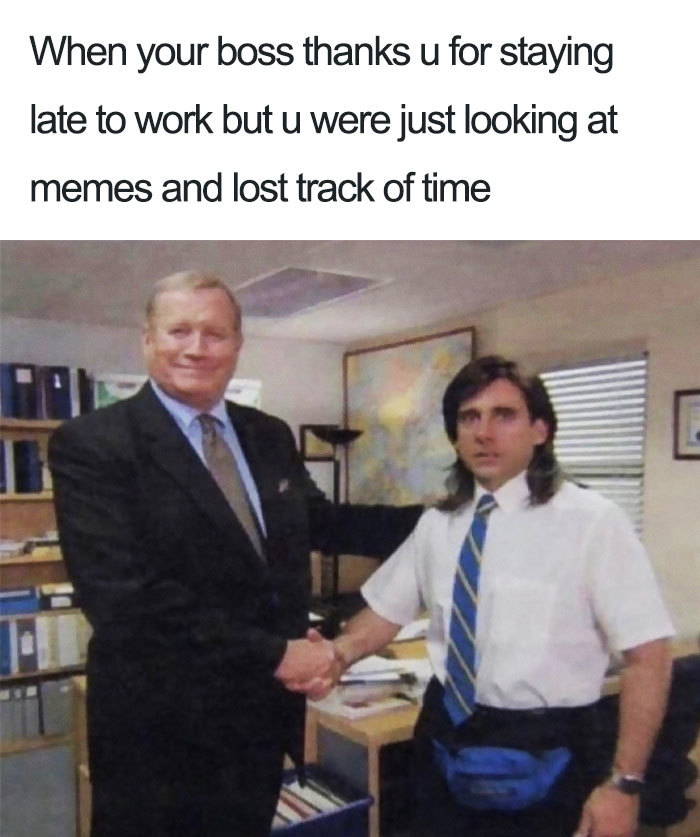 39. But it's all worth it because one day, this will be you.