Whether you love or hate your job, making it through another year is an accomplishment. You work your hardest all year (maybe even enough to use a stress meme or seven), so today, just kick back, relax, and celebrate everything you've accomplished with some quality work anniversary memes. Maybe tomorrow you'll ask for a raise—after all, you've earned it.
75 work anniversary memes for celebrating your accomplishments
1. Let's get this party started!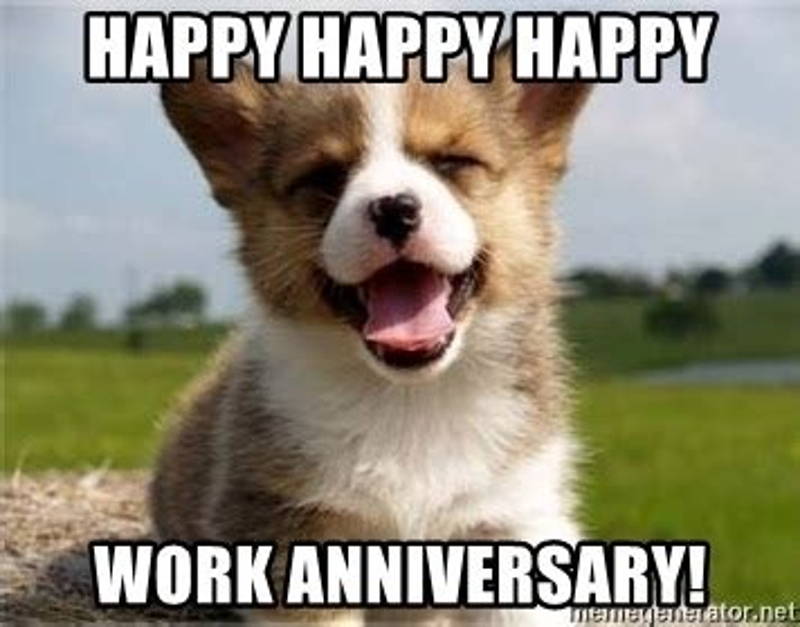 2. It's the big day!

3. Things are getting serious….

4. ...so here's a toast to YOU!

5. You're WONDERful

6. We're all ready to celebrate!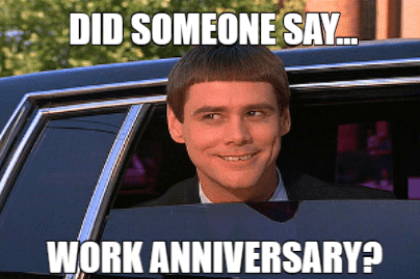 7. Just don't have too much fun!

8. Grumpy Cat agrees...

9. Working is almost as good as a car!

10. Scrumdiddlydumptious!

11. Gawsh, you've been here a while!

12. Thanks for being koalaoperative!

13. We love a good party.

14. Keep it classy on your big day!

15. Even babies are celebrating!

16. All the babies!

17. And the cats!

18. They're festive for your big day!

19. You've been here even longer in dog years!

20. And we know you're feeling the stress.

21. We're out here cheering you on!

22. All hands on deck!

23. Race ya to the party!

24. We're glad you're part of the pack.

25. Here's to hoping your day is filled with happy little trees!

26. This is no laughing matter.

27. Apparently this is a HUGE deal.

28. We know this work is draining...

29. ...so cheers to making it!

30. Puppies always make work more pleasant!

31. Keep 'em coming...

32. You are epic.

33. And what's more epic than unicorns with rainbows? Spongebob with rainbows.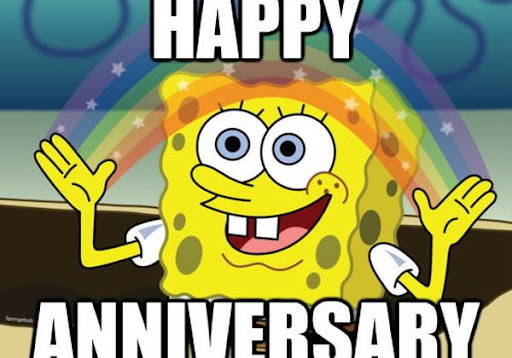 34. The minions agree...you're something special!

35. It's been a minute...

36. But time has flown by.

37. Keep your eyes on the prize.

38. Even more important than birthdays!

39. We're happy for you...

40. ...And so is Joe!

41. We like a little chaotic energy.

42. Party all day long...

43. …'cause you've got many years to go.

44. Many mooooooore years to come!

45. And more cats! Are we sensing a theme, here?

46. You turtally rock!

47. Keep at it and one day you'll be the boss.

48. But first you've got years of pain and suffering.

49. Don't forget, though, we're blown away by you.

50. Hopefully you feel celebrated.

51. You otter be proud of yourself!

52. It's been quite the year.

53. And then the year turned into 5!

54. Feeling accomplished?

55. Aren't you special?

56. Ignore LinkedIn, the party's happening here!

57. Obama's ready.

58. Employee of the year!

59. More dogs, this time in glasses!

60. And sheep!

61. Shocking!

62. We gotta find you!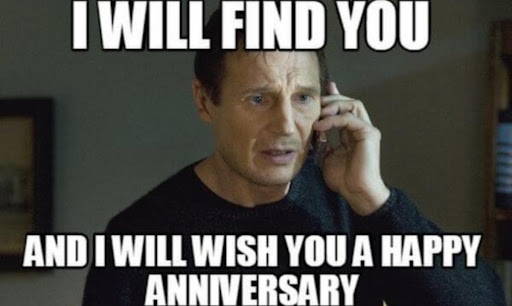 63. Deja vu here we come!

64. Just go ahead and celebrate!

65. Yoda agrees.

66. All smiles after your first year.

67. Yoda best.

68. Again, it's been a minute.

69. OMG!

70. TIME STOOD STILL!

71. Double thumbs up!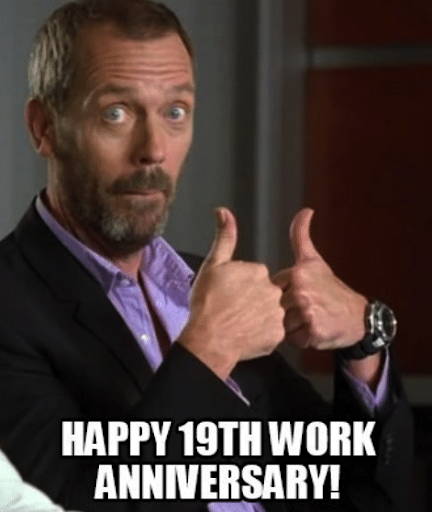 72. We must prepare.

73. Another long 30 years coming your way...

74. PARTAYYY

75. It is too a thing!