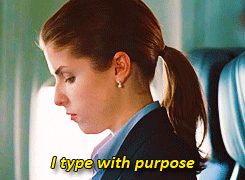 When it comes to applying for jobs, we all want to put our best foot forward. Usually, it all begins with your resume—one that'll either land you your dream job or leave you ghosted by a recruiter.
If you're applying to jobs that require specific qualifications or knowledge in a particular industry, you'll want to list any relevant certifications you have.
What is a certification?
A certification is an official document issued by an accredited organization that proves you've gained a specific skill. It's not to be confused with a completing training or taking additional academic courses. And no, "employee of the month" is not a certification (but you can sneak that into an interview if you consistently earn that title).
So, what are some examples?
If you're a project manager, you could have your project management professional, or PMP, certification. If you work in the culinary industry, you might have your ServSafe certification. If you're in the medical field, you're most likely CPR certified. If you want to be an accountant, you'll need to earn your certified public accountant, or CPA, license.
Where do you list certifications on your resume? And how?
There are a few routes you could take here. You can either list your certifications under the education umbrella or you can create a section specifically for certifications. The latter is better for those whose certifications qualify them for employment. You can mention relevant certifications in your summary or objective statement, but that's not the place for a long list. Also, keep in mind how relevant your certifications are—if you're applying for a job in tech, you don't need to list your ServSafe certification.
Read More: Yes, You Can Find a Job That Makes You Happy
How to list certifications in the education section of your resume
If you go with the education route, you'll want to list the name of the certification, the organization that issued it, and the date you received it (usually the year is sufficient). You can list the location where you obtained your certification too, if you want.
Education
B.A. in Business and Creative Writing
University of Maryland, 2011
Project Management Professional (PMP)
Certified through Project Management Institute, 2012
How to list certifications in your objective statement or summary
Summary
PMP-certified professional with more than six years of business management experience in the private sector. Seeking a project management role where my knowledge and skills will directly contribute to company success and growth.
How to list certifications in their own section
Certifications
Project Management Professional (PMP)
Certified through Project Management Institute, 2012
Certified Public Accountant (CPA)
American Institute of Certified Public Accountants, 2016