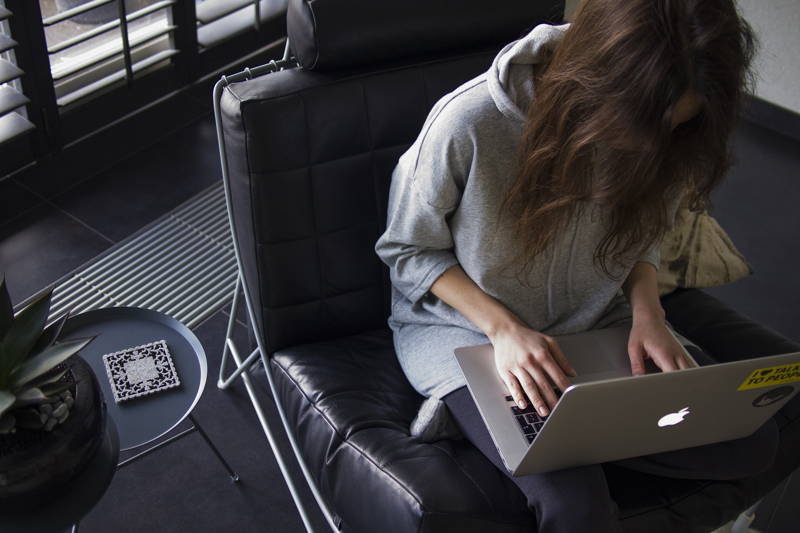 First impressions are key, especially on a cover letter, where you have the opportunity to show the real person behind the compilation of work experiences and skills on your resume.
With the high volume of applications for each job opening—an average of 250 for each corporate position—it's imperative to make that first sentence of your cover letter count.
Take a look at these ideas for starting a cover letter and put an end to staring at a blank document.
1. Drop names
In a cover letter, the casual name-drop can be the golden ticket to an interview. If you personally know an executive at the company or recently made a great connection with Amy from accounts at a conference, use that name loud and proud.
These connections go a long way with hiring managers by providing a certain level of credibility to a candidate's application.
At this year's Big Data Conference, VP Steve Edwards personally shared his insights with me regarding your company's recent product updates. I have six years' experience developing SaS for enterprise-level clients, so our conversation was long and inspiring.
Read more: A Quick and Easy Guide to Addressing a Cover Letter (& What You Should Never Ever Do)
2. Show you accomplishments by the numbers
Hiring managers want to see that you have success under your belt that can be translated to the open position. Instead of stating I excelled in my previous position, use concrete examples and numbers to back up your claims.
Strategically inserting these statistics can increase a candidate's chances of being hired by 40 percent.
As the lead production manager for four years, my implementation of an enhanced, streamlined process increased my company's production efficiency by 30 percent.
3. Prove you know the company
Decision-makers want to know that you're excited about the company's mission. Use your opening sentence to show you did your research.
As a long-time member of a local environmental conservation organization, ACME Corporation's recent green initiative is of great interest to me.
This approach could also be an opportunity to speak to the specific hiring manager's recent achievements and contributions. Who doesn't enjoy a little praise? Just be careful you're not brown-nosing.
ACME's recent UX redesign inspired me to reach out regarding the open user experience designer position. I want to be a part of the team that sets the standard for e-commerce app design.
Read more: How to Write a Letter of Interest That Gets You Noticed
4. Show them why you believe in your work
You do what you do for a reason. Show them why. Share what piqued your interest about your field or share a story of how you put that mission to work in your daily life.
I have a sibling who has profound physical disabilities and have experienced firsthand the financial struggles of families who care for loved ones with a disability. Since then, I have spent my career connecting families like mine to affordable financial services.

My longtime volunteer work with local literacy programs has led me to a career in education for at-risk youth.
Read more: How to Address a Cover Letter with No Name
6 ways you should never start a cover letter
With a generic phrase like: I am writing to apply for the X job; Hi, my name is; or Thank you in advance for your time.

Beg or show desperation for the position.

Forget to talk about company or position completely.

Forget to replace details from last cover letter sent, like a different job title or company name.

Simply restate your resume. If you call out items or experience in your resume, it should be only to give them context.

Undercut yourself, i.e., I know there are probably more qualified candidates, but...
Read more: How to Write a Cover Letter (& a Template for You to Use)