There's nothing better than a vacation after putting in long hours and proving your worth at work. But you know that feeling post-vacation when all you want to do is hit the snooze button and hide under the covers all day and skip work? Well, we know the secret remedy to that feeling—memes.
Here are 20+ back-to-work memes to send your work BFF right now:
1. When you remember no Fairy Godmother is going to drop a free salary out of the sky.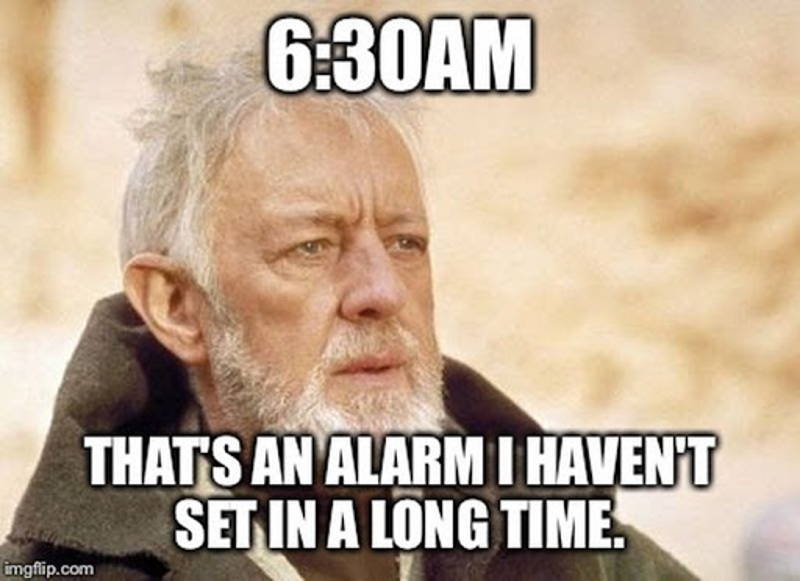 2. When the Sunday Scaries kick in more terrifying than ever before.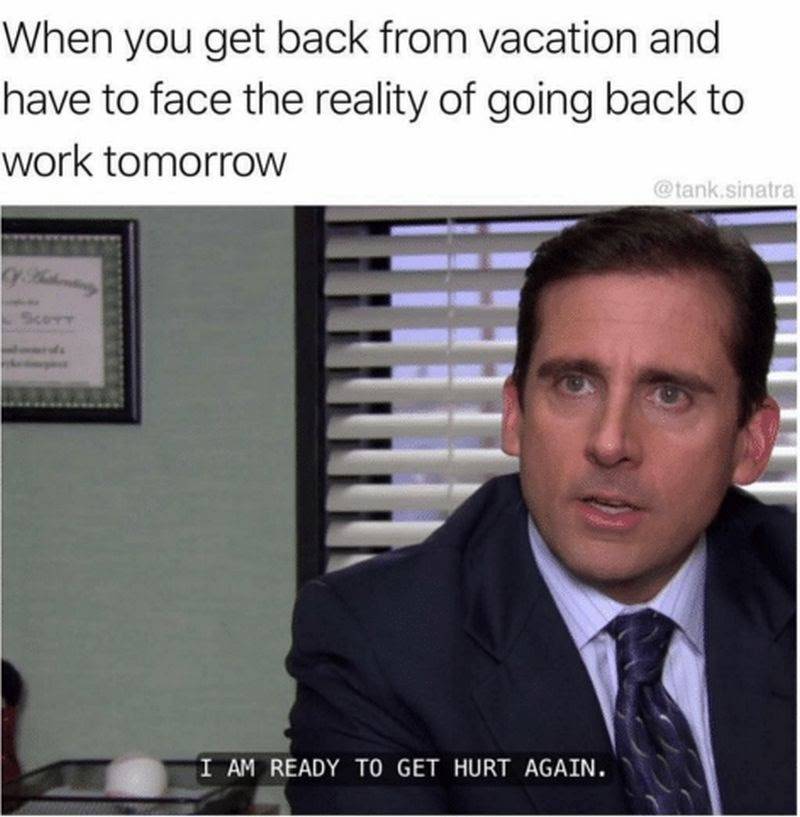 3. When it's your turn to participate in the group brainstorm but your brain is still in vacation mode.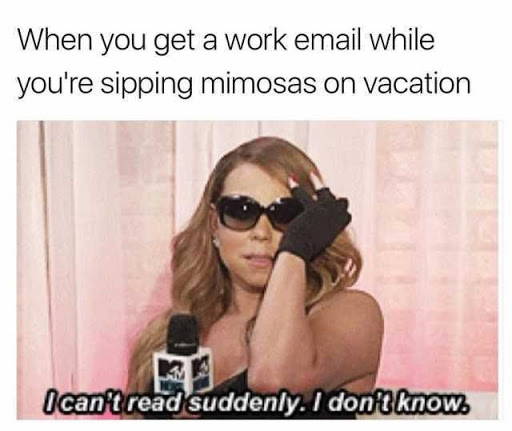 4. When your vacation finally inspires you to adhere to the career advice your mentor gave you.
5. When you've been out of office for so long that you've forgotten what you do every day.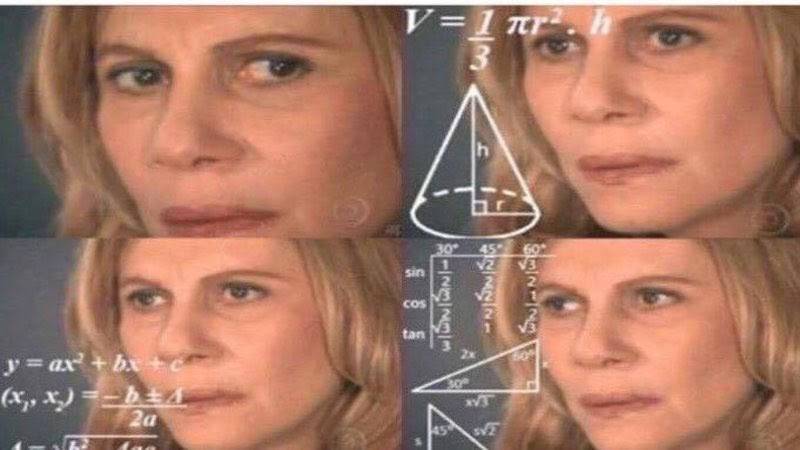 6. Post-vacation-you simply does not have time for this nonsense.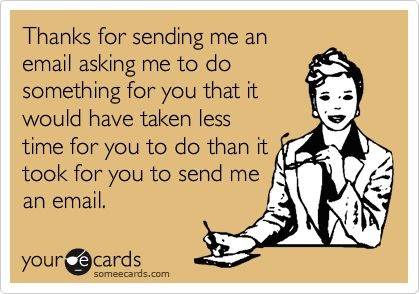 7. When your coworker asks the question you just answered.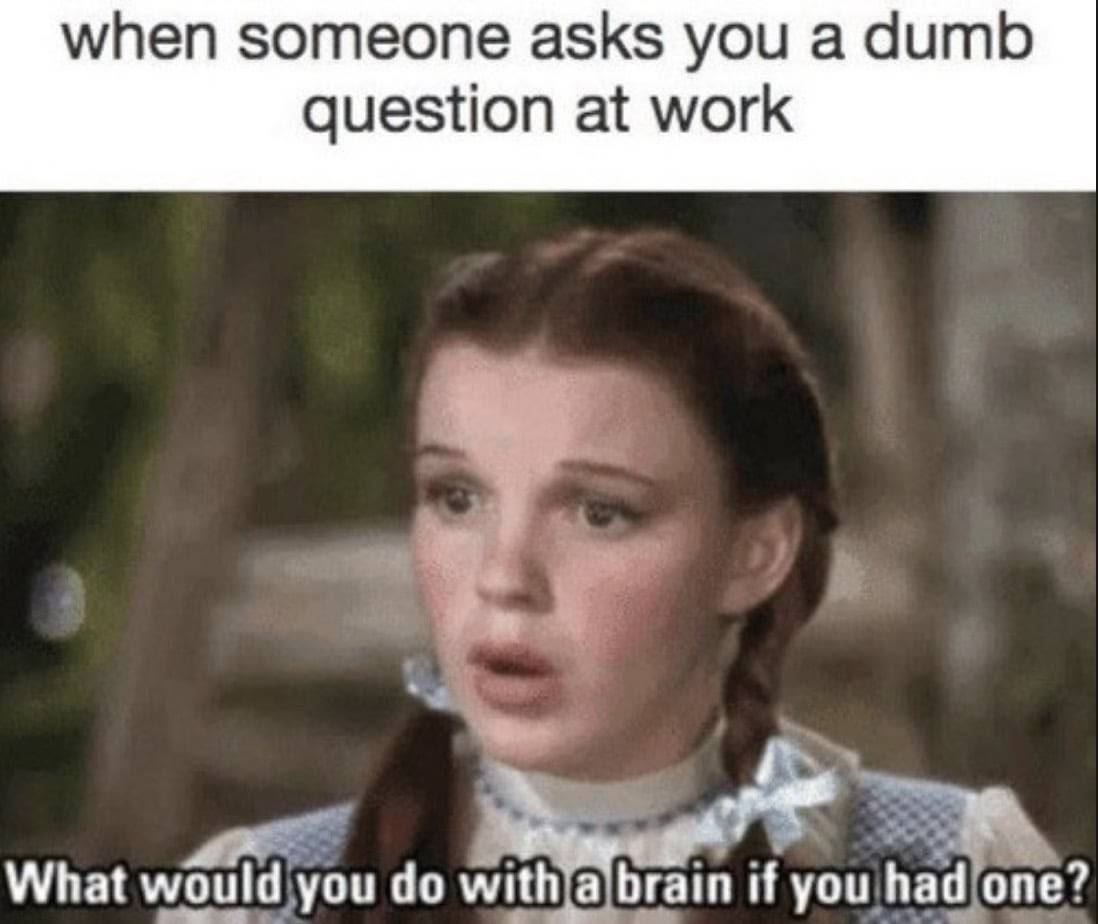 Read more: What to Say to a Lazy Coworker Who's Bringing You Down
8. Cue shooting eye daggers over the video call.
9. Ten points for getting out of bed on time.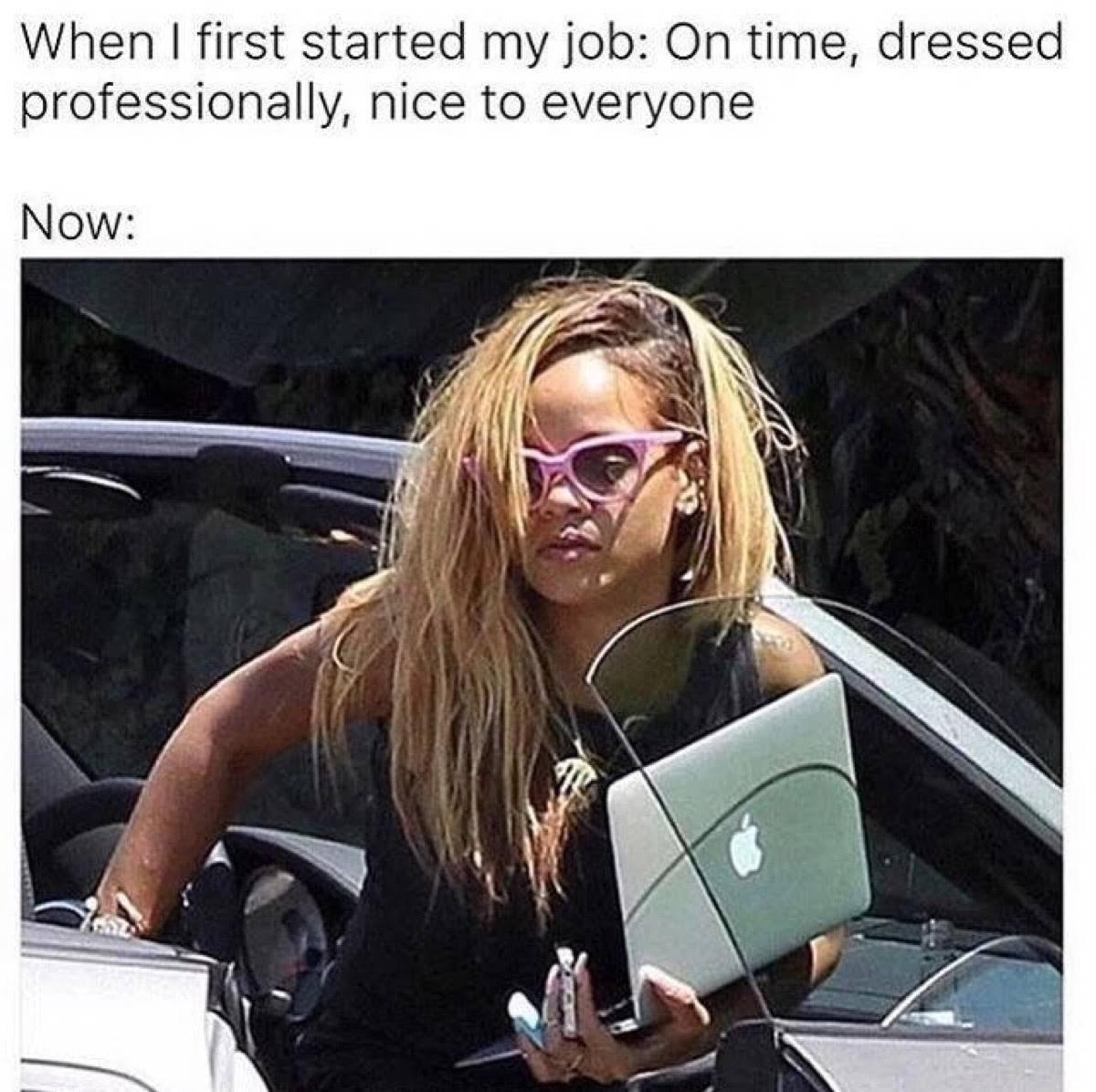 10. Let's be honest, this is every Monday morning.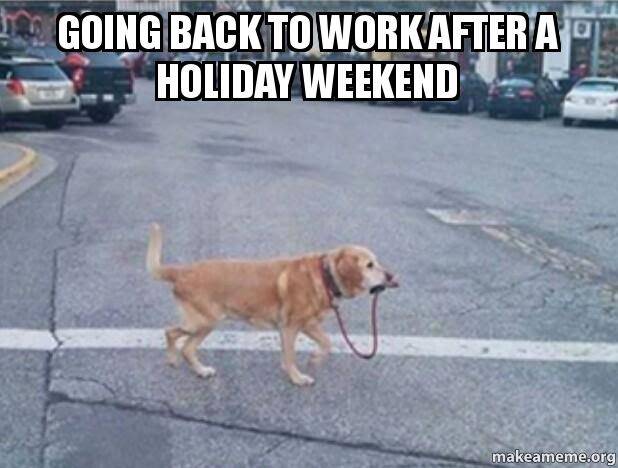 11. When you're expected to actually work again instead of binge-watching Survivor all day.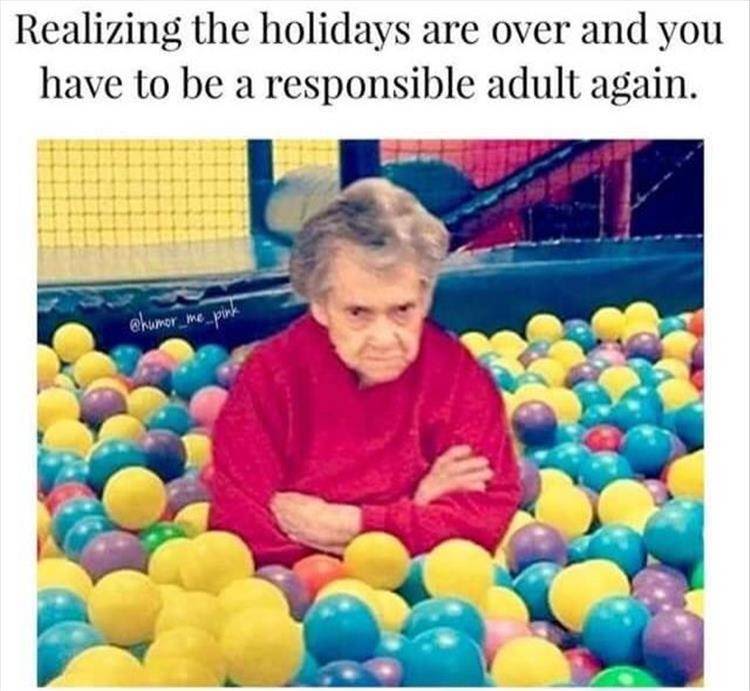 12. "Yes, hi, I'll take a Venti with seven extra espresso shots please."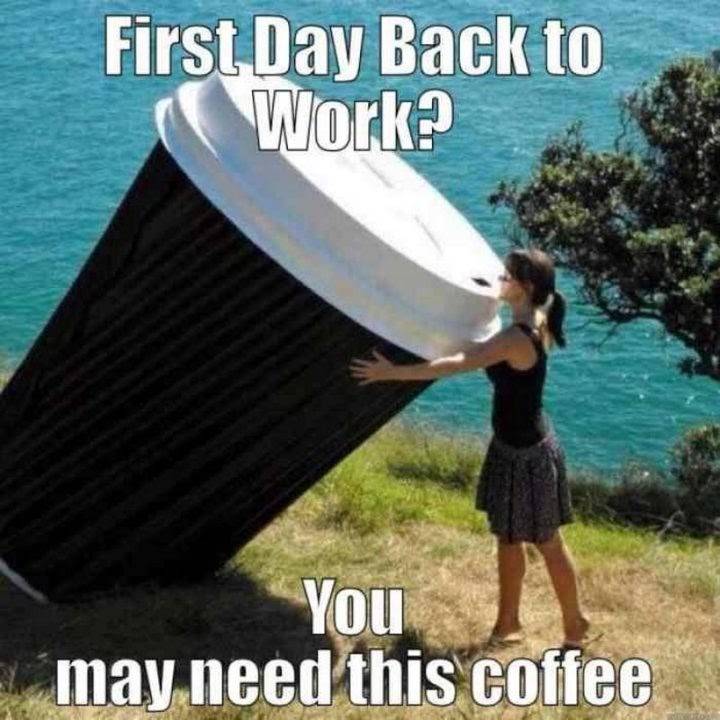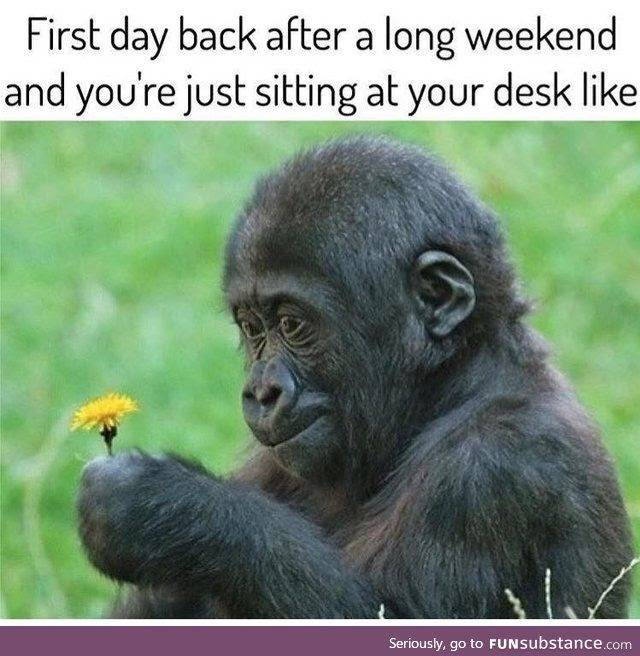 14. When you're still working on your resting I-hate-my-job face after a vacation.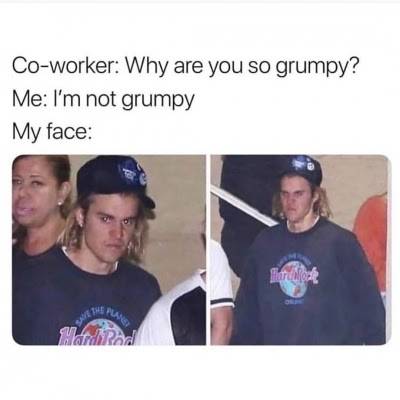 15. Don't ask any questions on Monday morning unless you want this look.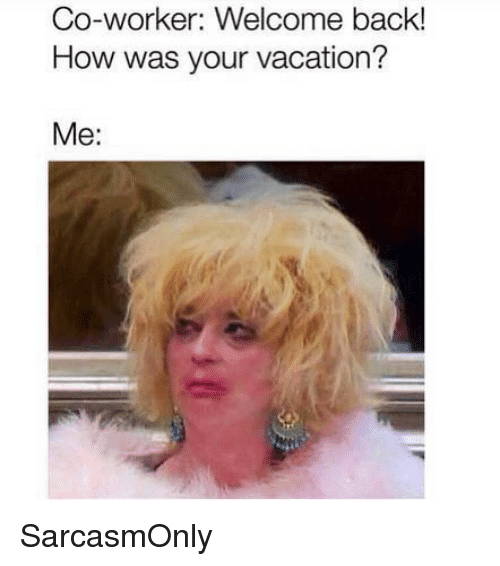 16. When you open your email and see 15 unread emails from the same client.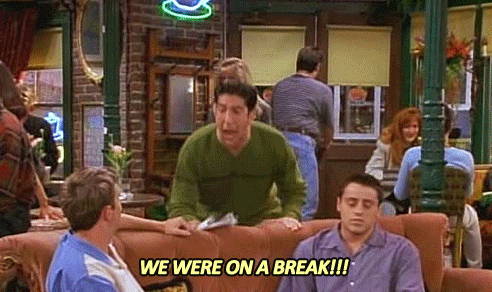 Read more: How to Write an Email Like the Professional You Are
17. Can IT help with this issue?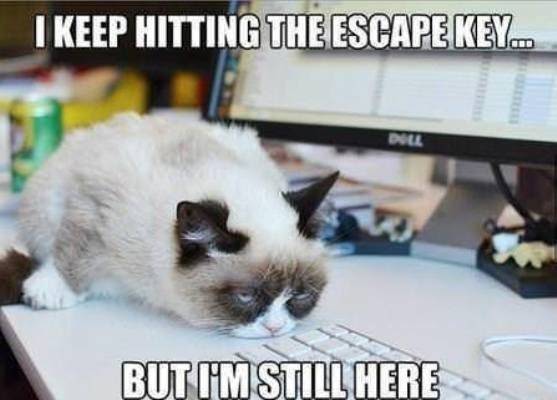 18. Reminiscing on waking up at noon...mid-8 a.m. meeting.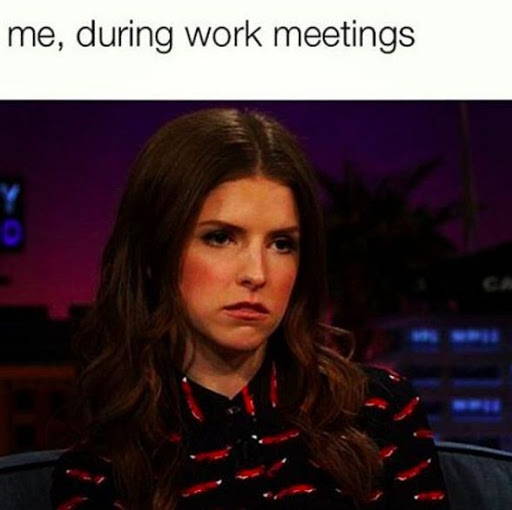 19. Honestly, it's a blessing if any work gets done the first day back after vacation.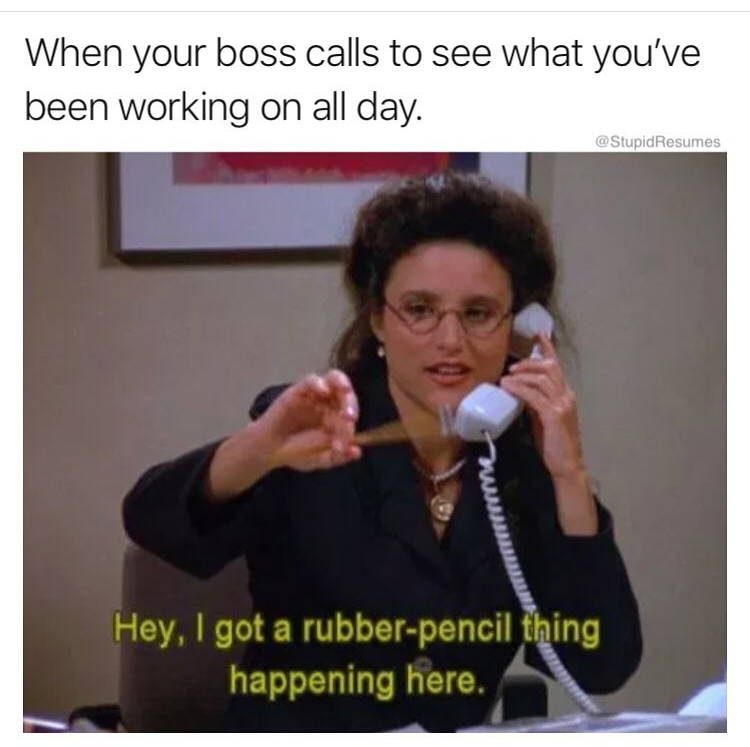 Read more: How to Be More Productive, 25 Minutes at a Time
20. Relax, Marsha, I'm still on vacation time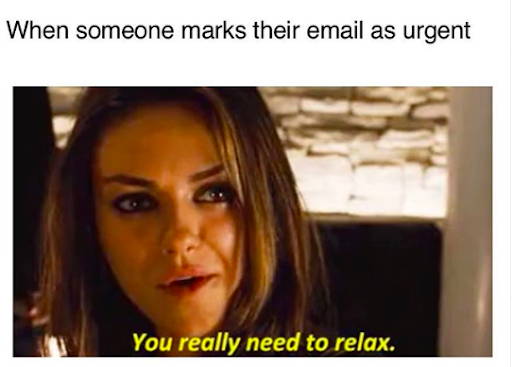 21. If I can read back through pre-vacation email threads, so can you.