It's illegal to ask many questions related to race, religion, sexual orientation, age, disability, marital status, and parental status in a job interview, the answers to which can be used to discriminate against candidates in the hiring process.
Of course, questions that reveal personal details about a candidate are not necessarily asked with nefarious intentions—sometimes these are asked to simply make conversation or connect with an interviewee.
Nevertheless, personal details not related to the position can influence a hiring decision, even if the questions weren't asked with bad intentions, even if the answers weren't intentionally used as a reason not to hire someone.
Because women are disproportionately discriminated against based on parental status, we wanted to understand how many women encounter questions that may be well-intentioned, but can lead to discrimination. The good news is, the majority of women say they haven't been asked these questions, which is encouraging. Still, about a quarter of women say they have been asked about their parental or marital status.
Twenty-five percent of women say they have been asked in an interview whether they have children.
A smaller percentage, just 14 percent, say they have been asked if they plan to have children.
Questions about marital status, especially for women of traditional childbearing age, may be asked to infer whether a woman has children or is planning on having them in the near future.
Twenty-eight percent say they've been asked about their marital status, while only 12 percent say they've been asked about their future plans for marriage.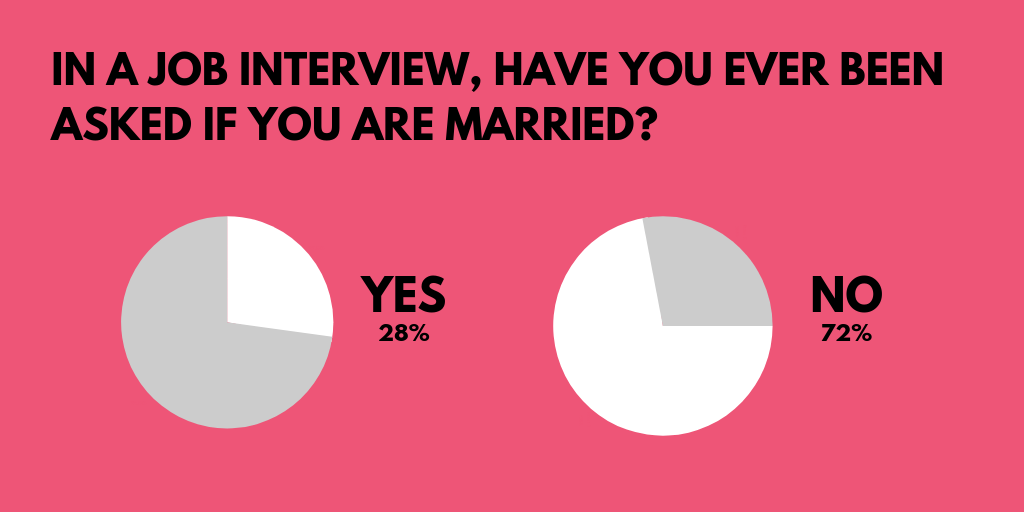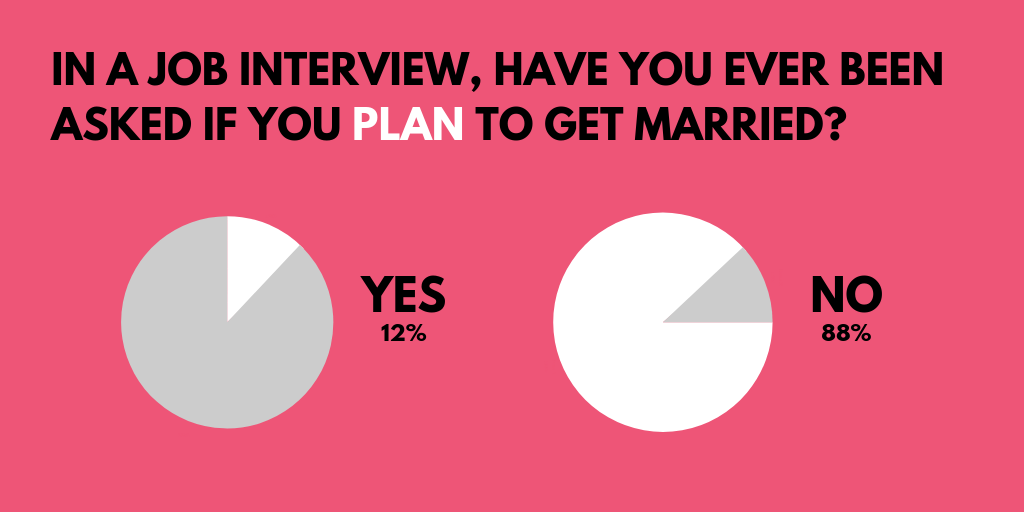 Methodology
Survey of 2,500 women conducted in August 2019.
InHerSight is a company ratings platform for women with ratings and reviews of more than 120K companies in the United States.