I don't know about you, but I'm feeling 22: fresh out of college, unsure of my career path, and standing beside a laminator I broke before everyone else got to the office. True story.
But while your career in your 20s might have a few mishaps, this decade is an exciting time for self-discovery, risk-taking, self-advocacy, creativity, and growth. It can also be a lot of fun.
For our Milestone series, InHerSight collected words of wisdom from career women in different decades of their lives. This is what women in their 20s have to say about finding the best company for you, knowing your strengths, connecting with coworkers, and letting it all sink in.
---
What is the most valuable lesson you've learned about work in your career thus far, and what advice would you give to women younger than you?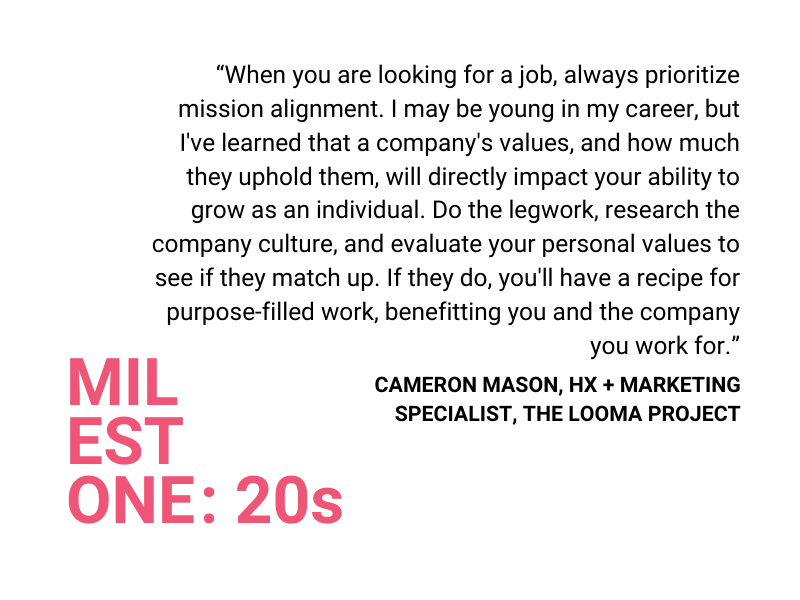 Her advice to younger women:
"Be a sponge and advocate for yourself. You'll never regret doing industry research or asking questions because it creates the habit of being a lifelong learner. Second, if you see an opportunity, speak up and have the confidence to test your abilities."
---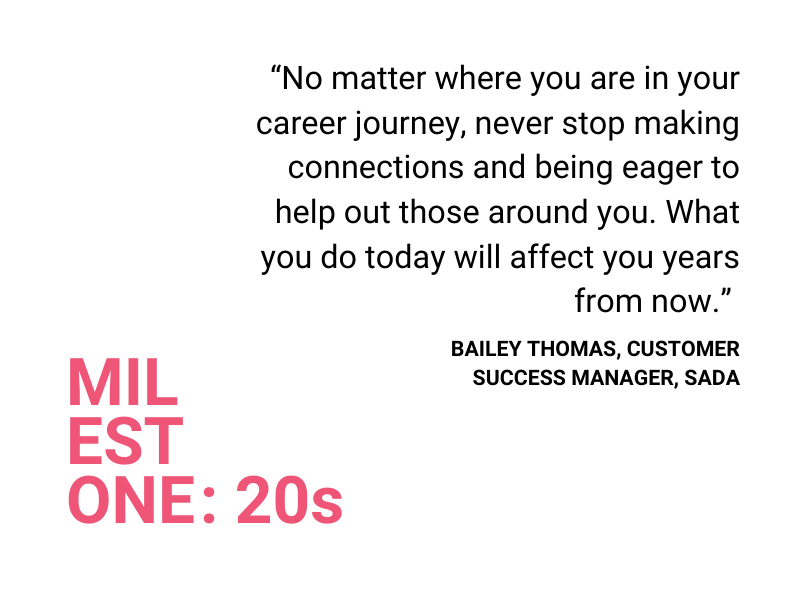 Her advice to younger women:
"Network, network, network! The people around you are a wealthy book of unexplored knowledge. Reach out to strangers in roles at companies you're interested in on LinkedIn, set time on someone's calendar that works in a different part of the business than you, attend meetups and conferences and never stop learning from others. You'll be amazed at the connections you make and the knowledge you'll gain from the start of one brave reach out."
---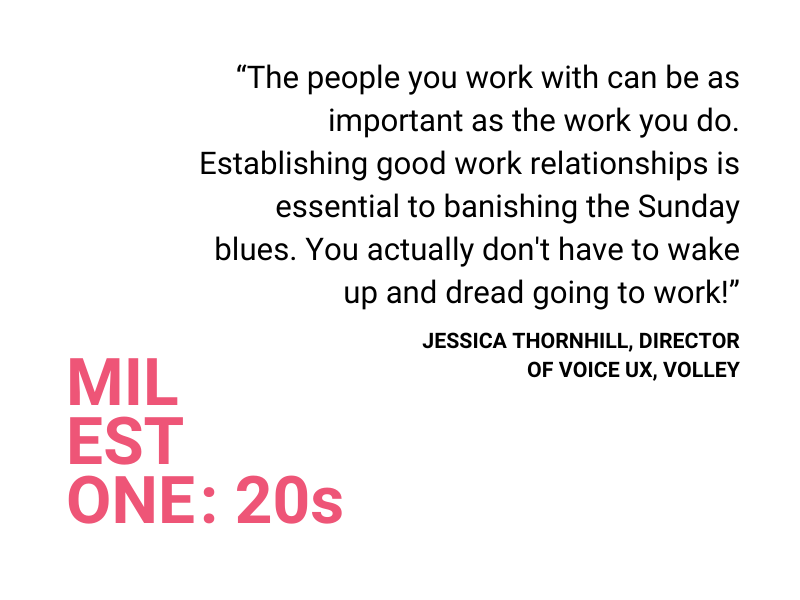 Her advice to younger women:
"Don't be afraid to leave a company that isn't serving you. Taking a sabbatical/time off does not have to disadvantage your career trajectory. Sometimes you might not see people like you at the top. Don't let that discourage you! Continue to make space for yourself so that those that come after you have more role models than you did."
---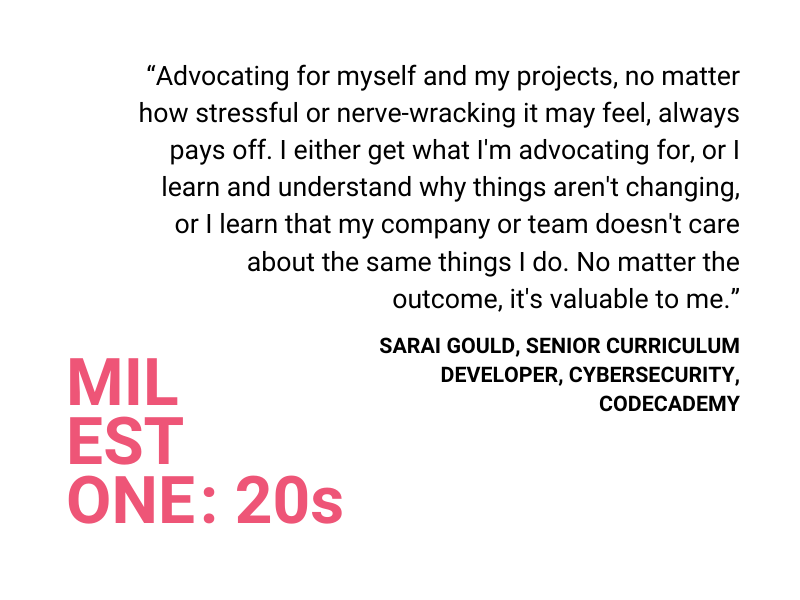 Her advice to younger women:
"Quit the jobs that aren't serving you; the ones are burning you out. Then, apply for jobs even if you're not sure you're qualified. Take care of yourself and be confident in yourself!"
---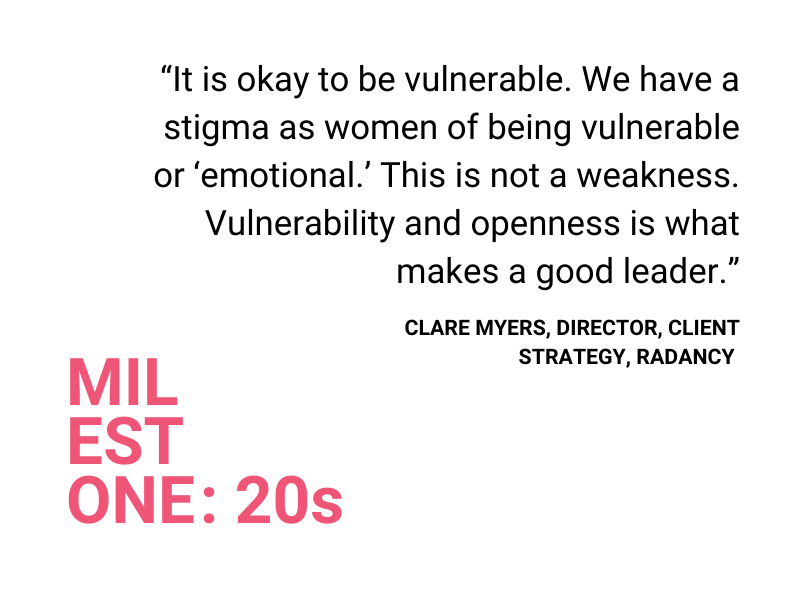 Her advice to younger women:
"Do not let your age get in the way. The combination of being you and a woman in a role that is client-facing is hard. Be confident and command their attention, and they won't think twice."
---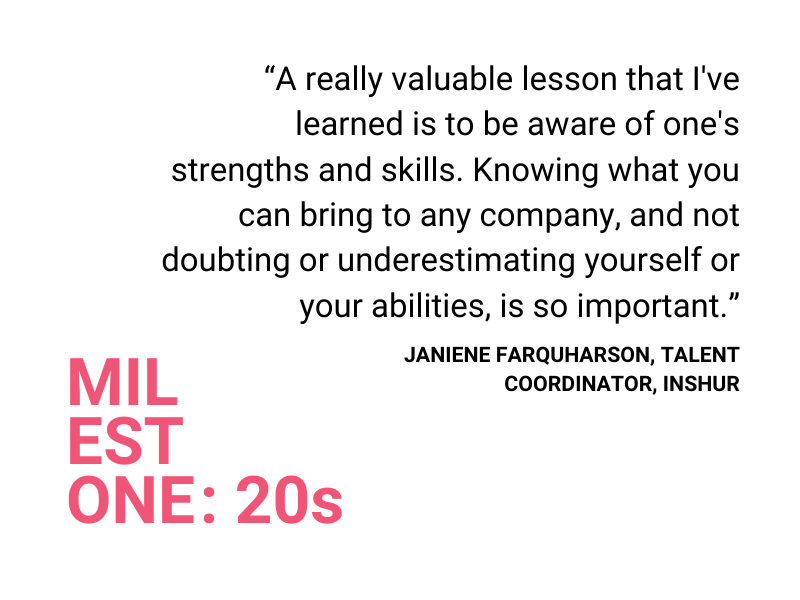 Her advice to younger women:
"Much like how the work you do meets the needs of your employer or business, work and how you work should also meet your needs. So, as much as possible, find a role that fits your personal needs—whatever they may be. Work is not a one-size-fits-all concept, and we all want and need different things from our employers and coworkers, and this should be accounted for."
---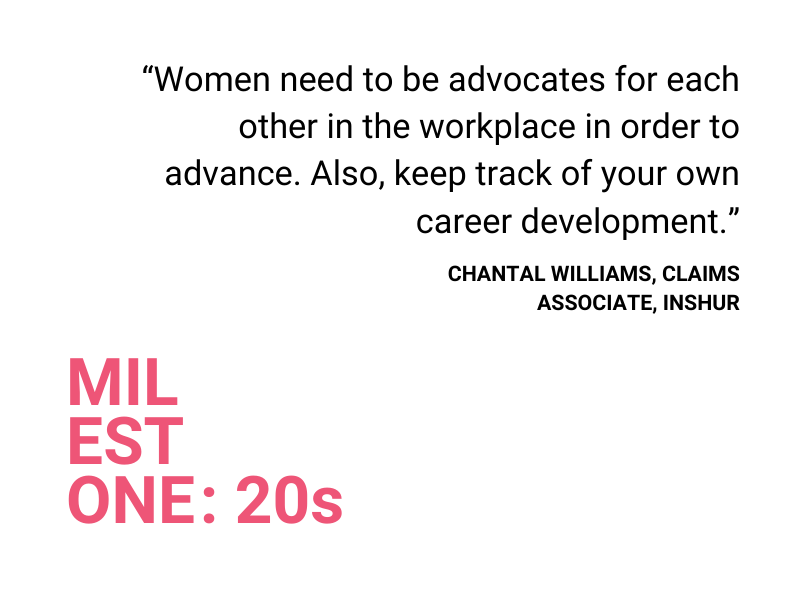 Her advice to younger women:
"Take risks and never sell yourself short. Try working for companies you wouldn't have imagined you could find your dream job if you like the salary and position. Don't low-ball your salary either. Let the company determine what they can pay you."
---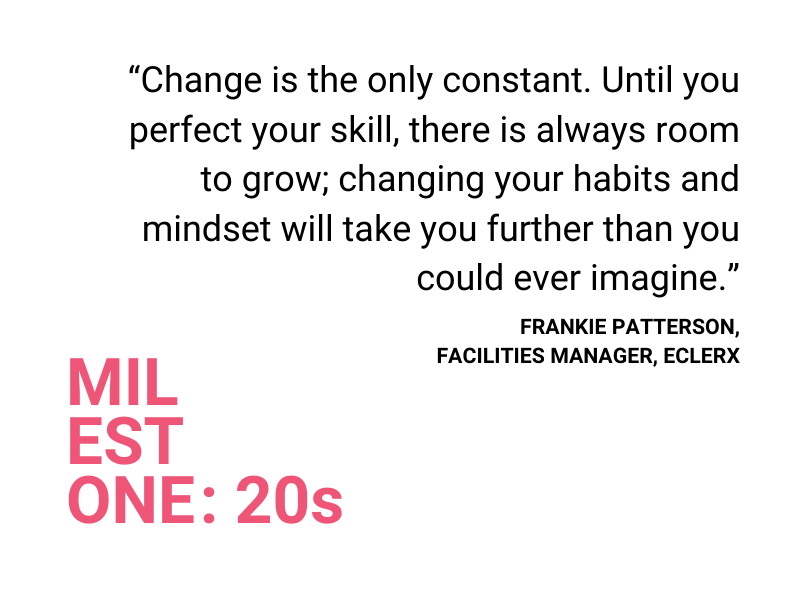 Her advice to younger women:
"It's better to be a sponge and absorb all that you can while in the role you are serving in."
---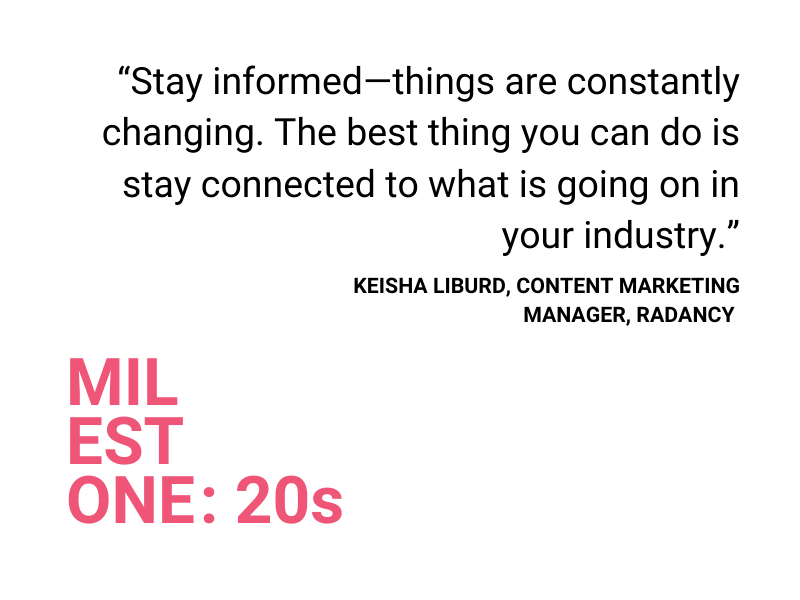 Her advice to younger women:
"Don't settle, sometimes what feels like the scariest move to make is the one that will take you where you dreamed of. Starting over can be worth it, if it means you're doing something that you are truly passionate about."
---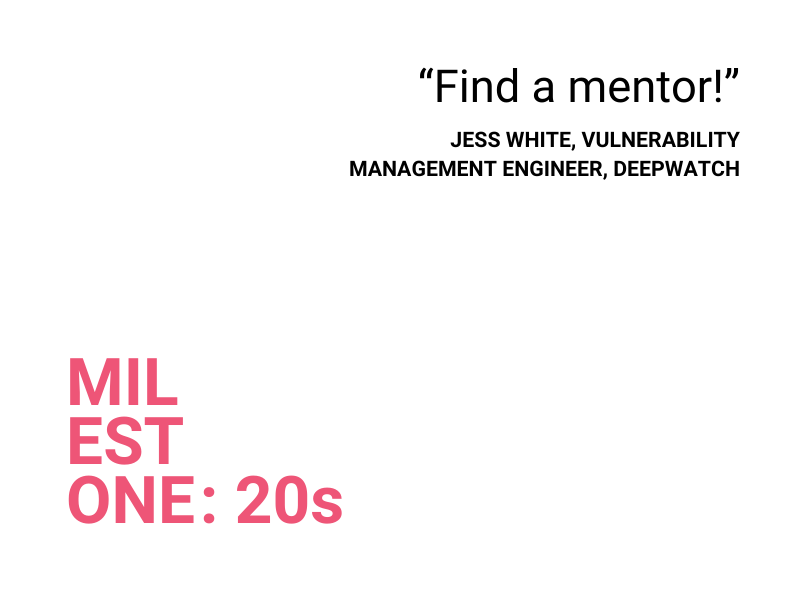 Her advice to younger women:
"Never skip an opportunity to learn something new at work. Take advantage of learning and development opportunities provided by your employer, but also take time to learn from the knowledge and experiences of your managers and colleagues."