For Mother's Day 2021, InHerSight asked working moms (dubbed "pandemic moms" by our team) for examples of ways their companies had supported them since the pandemic began. Now a year later, with COVID-19 still affecting school closures, vaccines still unavailable for many young children, and thousands of women who left the workforce to take care of their families hoping to return, it feels like many moms are still pandemic moms, in need of that same specific support from their employers in order to raise their families and pursue their careers.
So, for Mother's Day 2022, we asked working moms at our partner companies why their employers are so great. What's something about their company (benefits, politics, culture) or their coworkers that they're grateful for as a working parent?
No surprises here, flexibility reigned supreme. But the number of moms thankful to just have their kid on a Zoom call once in a while? Seems like the culture shifts of the pandemic mom era are here to stay.
Read more: 25 Best Jobs for Moms, As Rated by Working Moms (2022)
20 working moms on the benefits and company cultures that make their careers possible
---
What she's grateful for:
Emphasis on rest and putting people first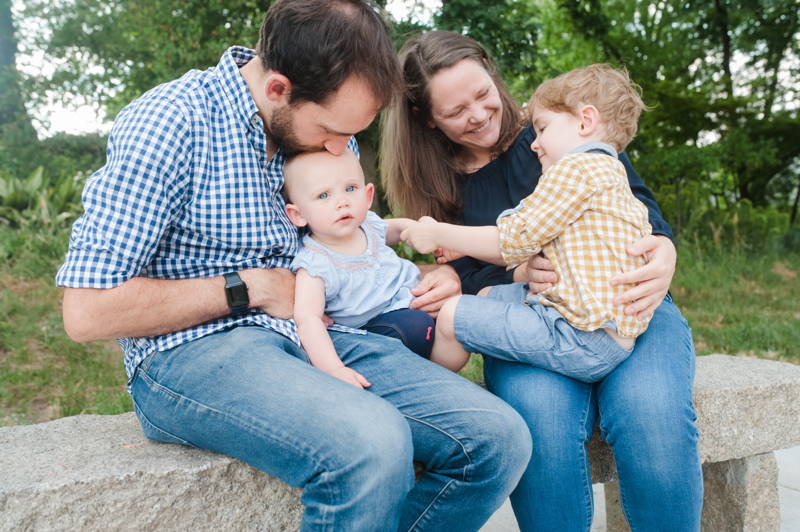 "Rest and creating space for team members to show up as a whole person—not just 'another employee'—are very important at Nugget. We are encouraged to use our PTO, set boundaries with work hours, and truly sign off from work when the day is done. Nugget increased PTO benefits during my first year here, and it just makes such a difference to have that flexibility and time to spend with my family. The culture is people-first, employee-second—people genuinely want to know how you're doing and get to know you— and I think that makes us a stronger team!"
—Allie Treske Ahearn, Content Manager, Nugget
---
What she's grateful for:
Flexibility and innovative benefits

"My company has been very flexible with the changing needs for parents over the last couple of years. It's not only the time offered for parents to change plans as school policies have changed, but also support for doctor's appointments, mental health, and the struggles we've all been facing recently."
—Jordan Remmes, Digital Analytics Consultant, InfoTrust
---
What she's grateful for:
Growing inclusivity and family-centered company celebrations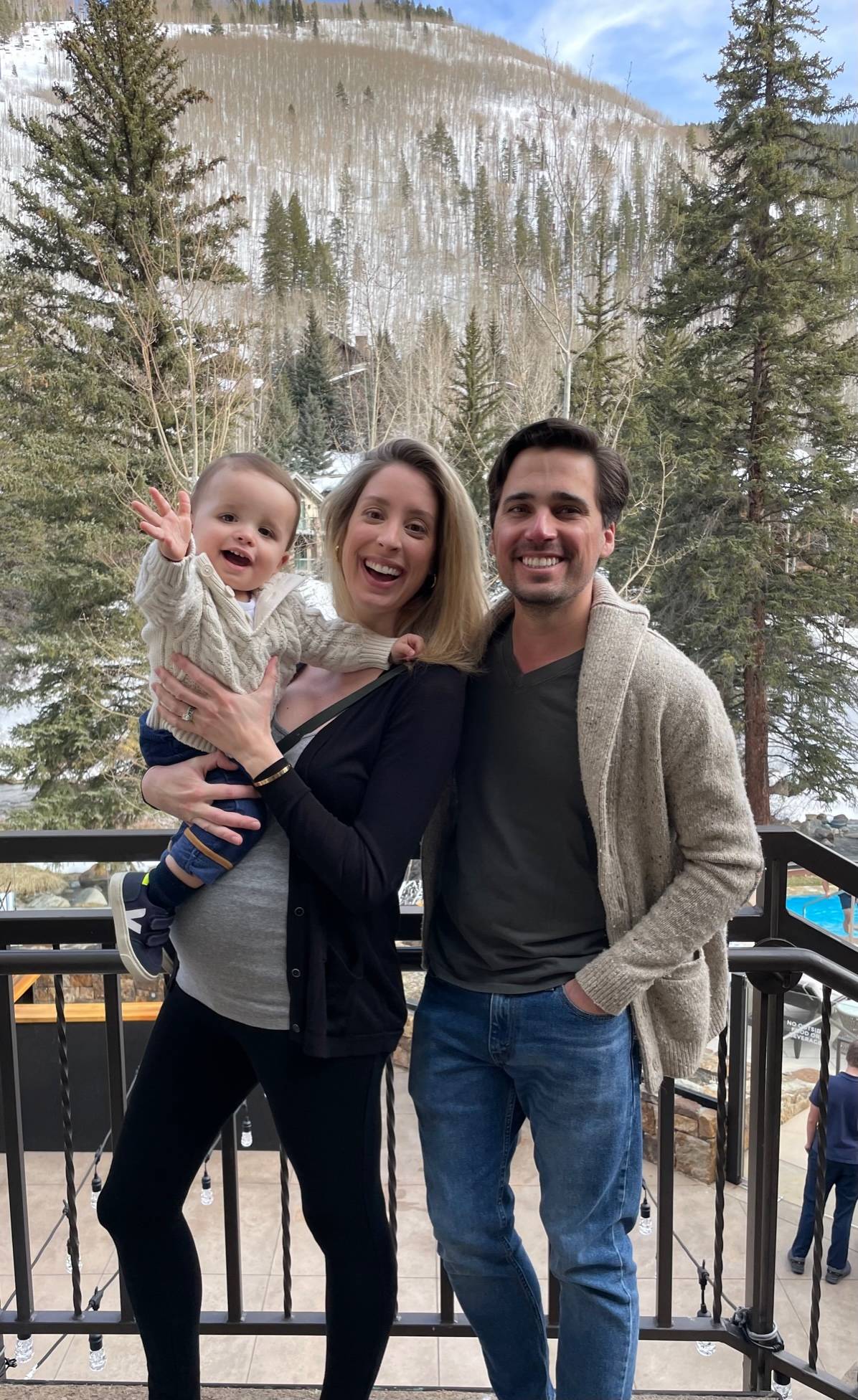 "Over 30 percent of Ursa Major are working parents! I've been incredibly fortunate to have had two pregnancies throughout my tenure at Ursa and have felt nothing but the most welcoming, accommodating, and exciting environment to thrive in and be successful. Between my two pregnancies, the company increased their maternal/paternal/adoptive leave policy from eight weeks to 12 weeks, which is just one sign that we are trying to be even more inclusive for working parents. We host family field days, have unlimited PTO (very handy for those pesky daycare bugs that infiltrate the home unexpectedly!), and love to celebrate new little Ursies that join the company in our Working Parents ERG!"
—Samantha Rondon, Talent Acquisition Lead, Ursa Major
---
What she's grateful for:
Innovative perks that support wellness holistically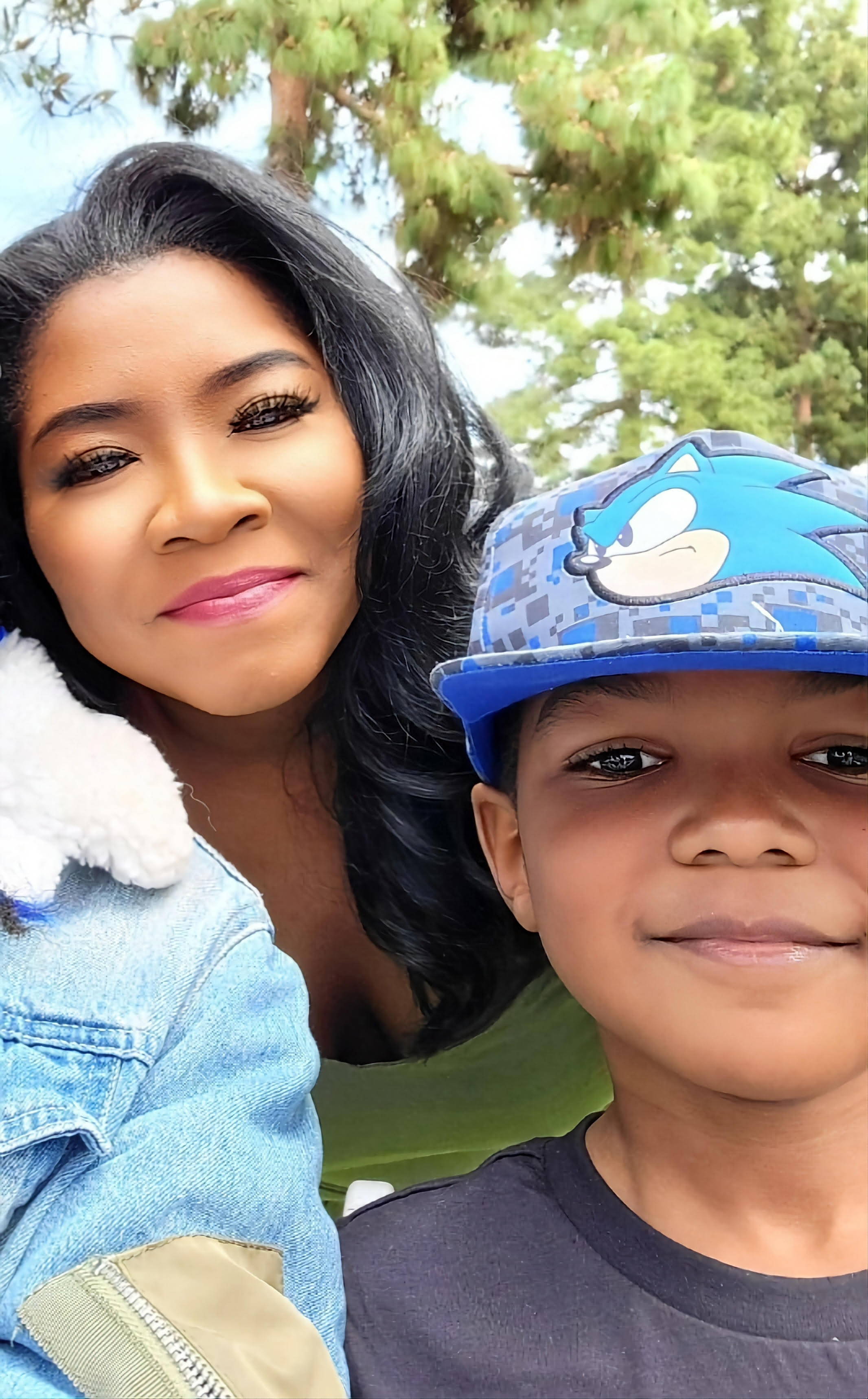 "Some of the great benefits that our company provides as a working parent are a generous, flexible PTO package, remote work, and my personal favorite, the 'Invest In You' program, which provides extra benefits to support overall wellness, health, and family support. Not only does it help financially, but mentally and physically. It prevents burnout, and I am a better employee and mom because of these great perks. Supernatural is a supportive, parent-friendly employer, and I couldn't be more grateful."
—Jocelyn Coleman, Payroll & Benefits Specialist, Supernatural
---
What she's grateful for:
Understanding coworkers and flexibility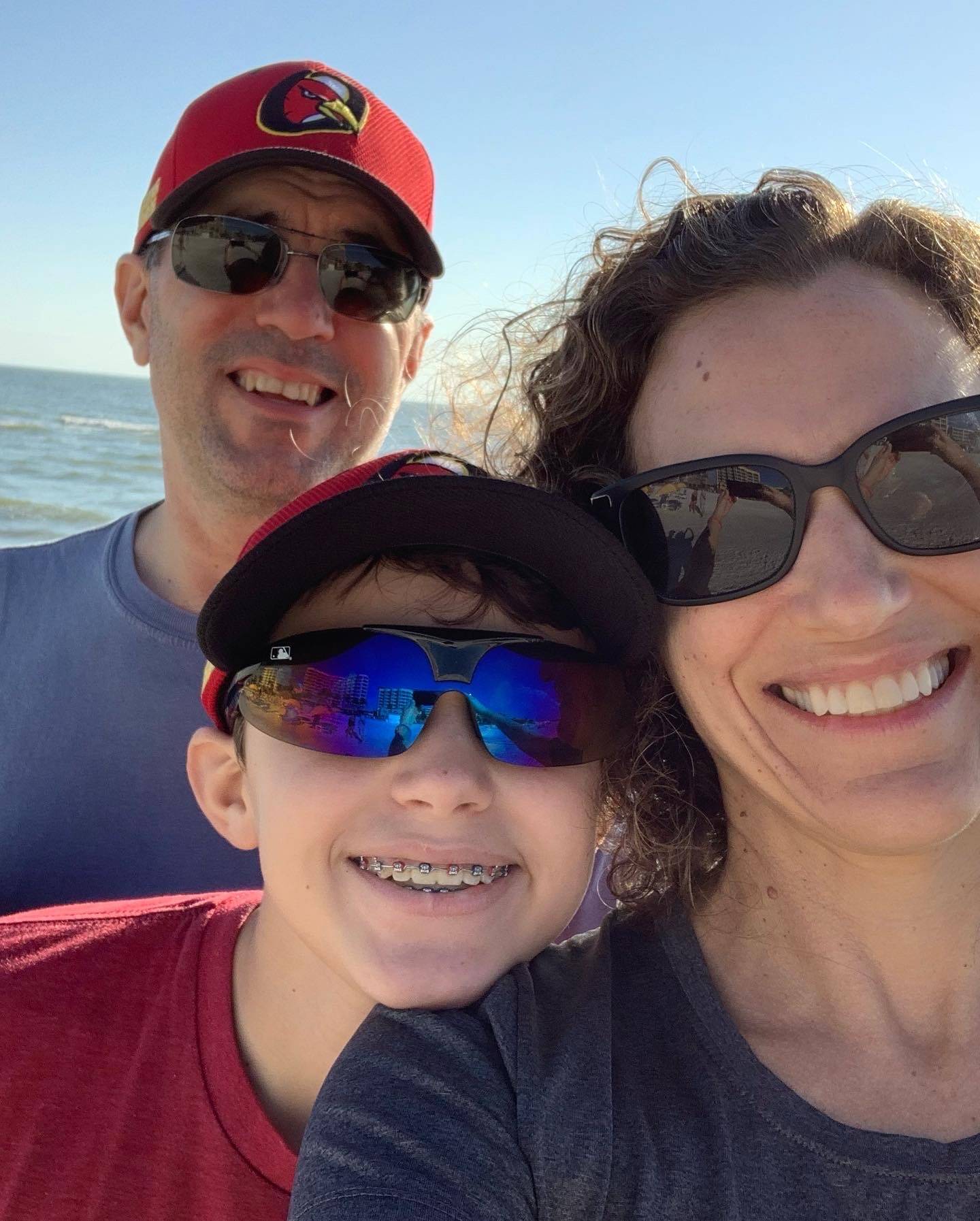 "I am grateful for the support and flexibility of the Reward Gateway culture. It is very clear when you join the company that personal wellbeing and family come first and it's okay to make choices that put these priorities ahead of work commitments. I know I have the understanding of my coworkers when I need to bow out of a meeting or change my schedule due to family needs, and I am so greatly appreciative of this flexibility and support."
—Rachel Weeks, Vice President of U.S. Growth Marketing, Reward Gateway
---
What she's grateful for:
Flexibility to return to work at her own pace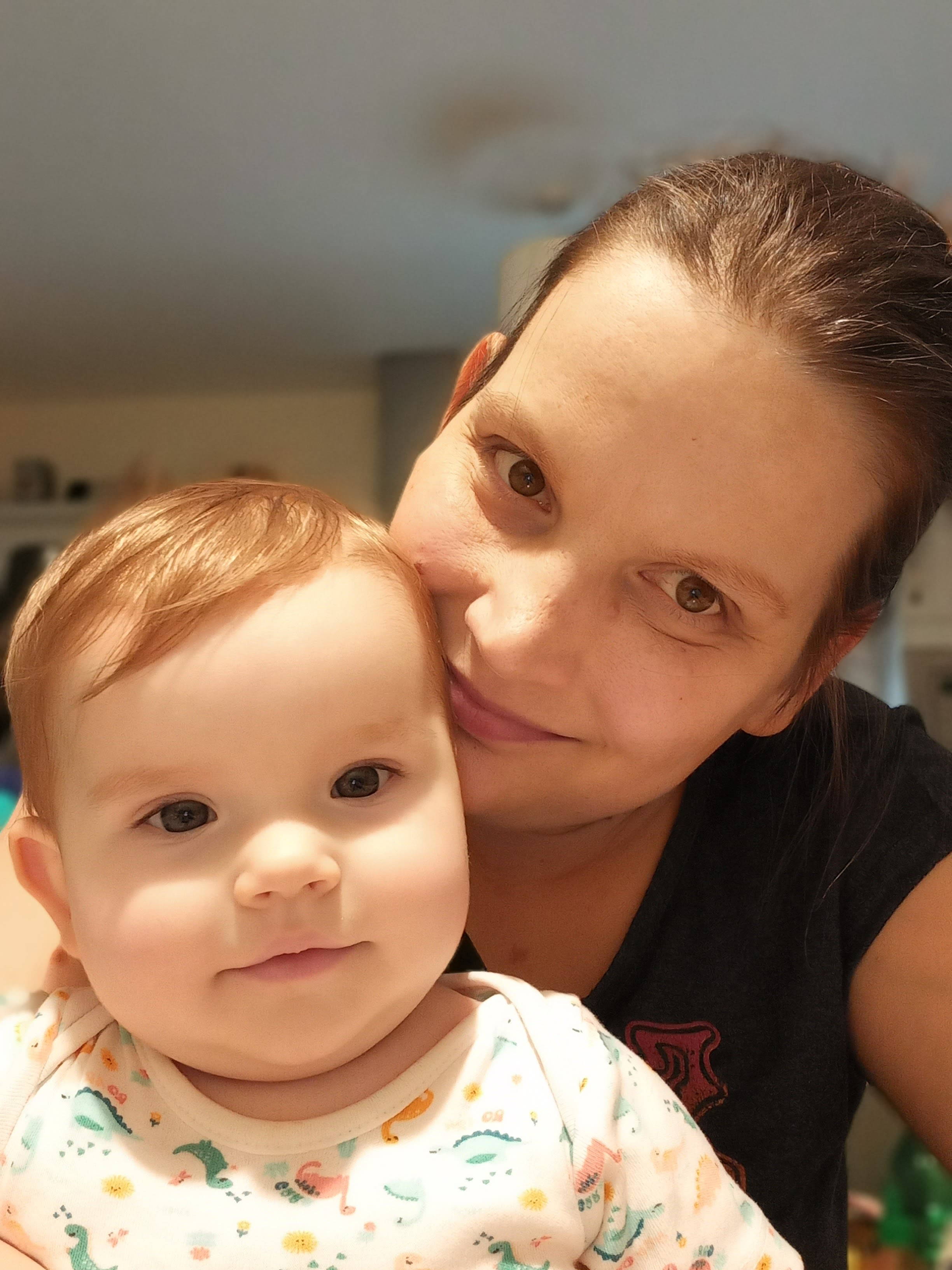 "Definitely for the flexibility. I just returned back from maternity leave a couple of months ago and the transition time was a huge help. I did not have to start full time, worked 50 and 75 percent of a working day for two weeks respectively. I can take flexible time off whenever I need it and can organize my working schedule around my child's needs (with the help of my team) and not the other way around."
—Bogi Bordas, Fullstack Engineer, Nitro
---
What she's grateful for:
A supportive team and flexible benefits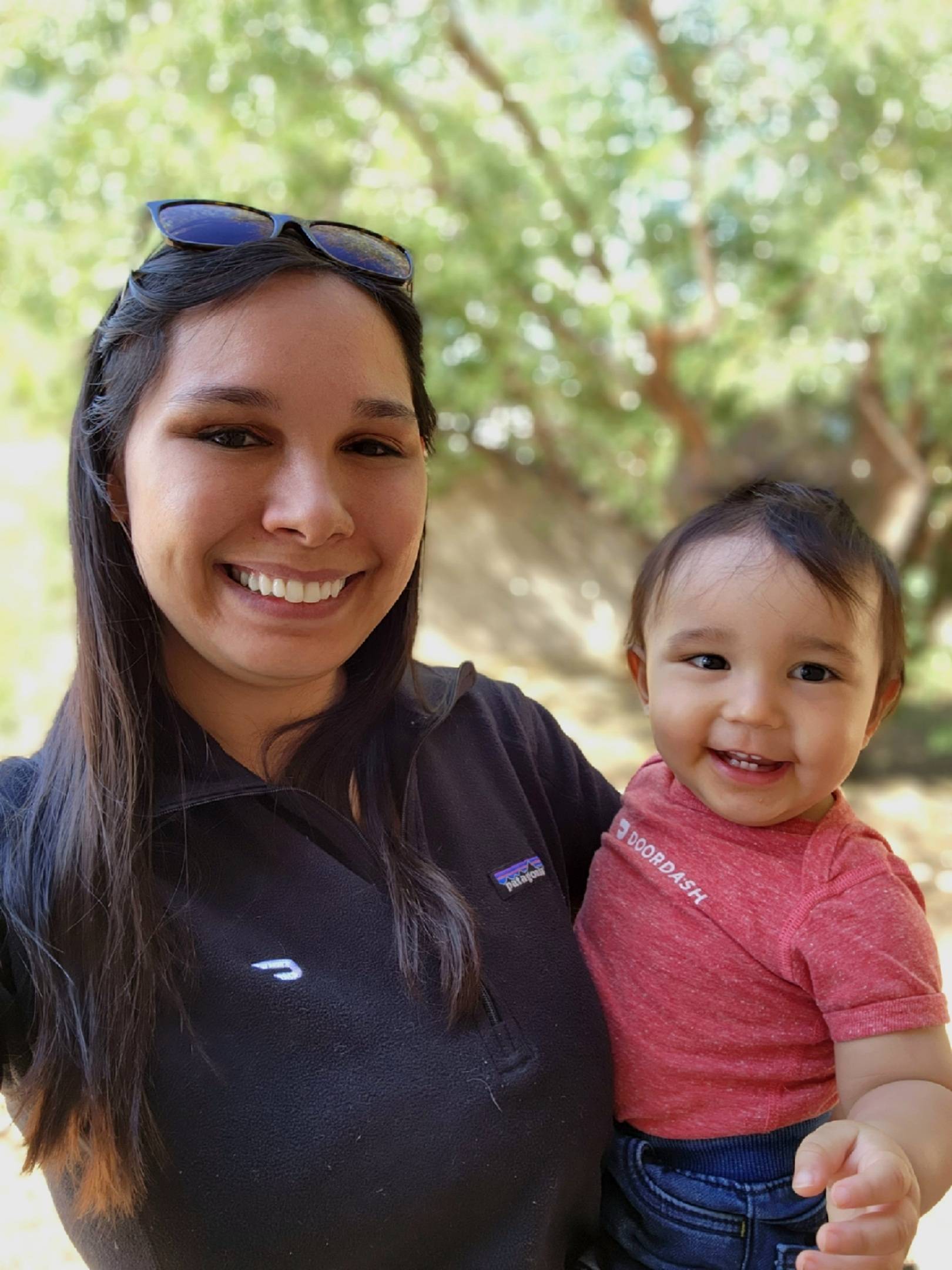 "I am beyond grateful that DoorDash supports you as a parent both through the benefits and the culture! As a first-time mom on a hyper-growth team, the initial thought of informing my team and taking leave was very daunting, but my manager and the HR team at DoorDash were there to welcome the news with open arms, full of congratulatory words and support. I ended up splitting my paid parental leave into two to enjoy the precious moments with my son at the beginning and then a few months later once he was a little older. During that time, I went through and received the promotion I was pushing for and returned to a culture that welcomed my son as a new 'mini integrations specialist' on the team. Overall, DoorDash has been fully supportive of my new venture in navigating the world as a working mom both as I prepared to start my journey and as I continue on it. I'm thankful for the amazing Parents ERG that is full of resources and other great folks at the company to connect with in addition to my team's flexibility and inclusivity where I feel the push on maintaining a work-life balance and even have a monthly 1-on-1 check-in with my manager where my son is welcome to join!"
—Ashley Kean, Senior Specialist, Integrations Growth Strategy & Operations, DoorDash
---
What she's grateful for:
Flexibility to achieve work-life balance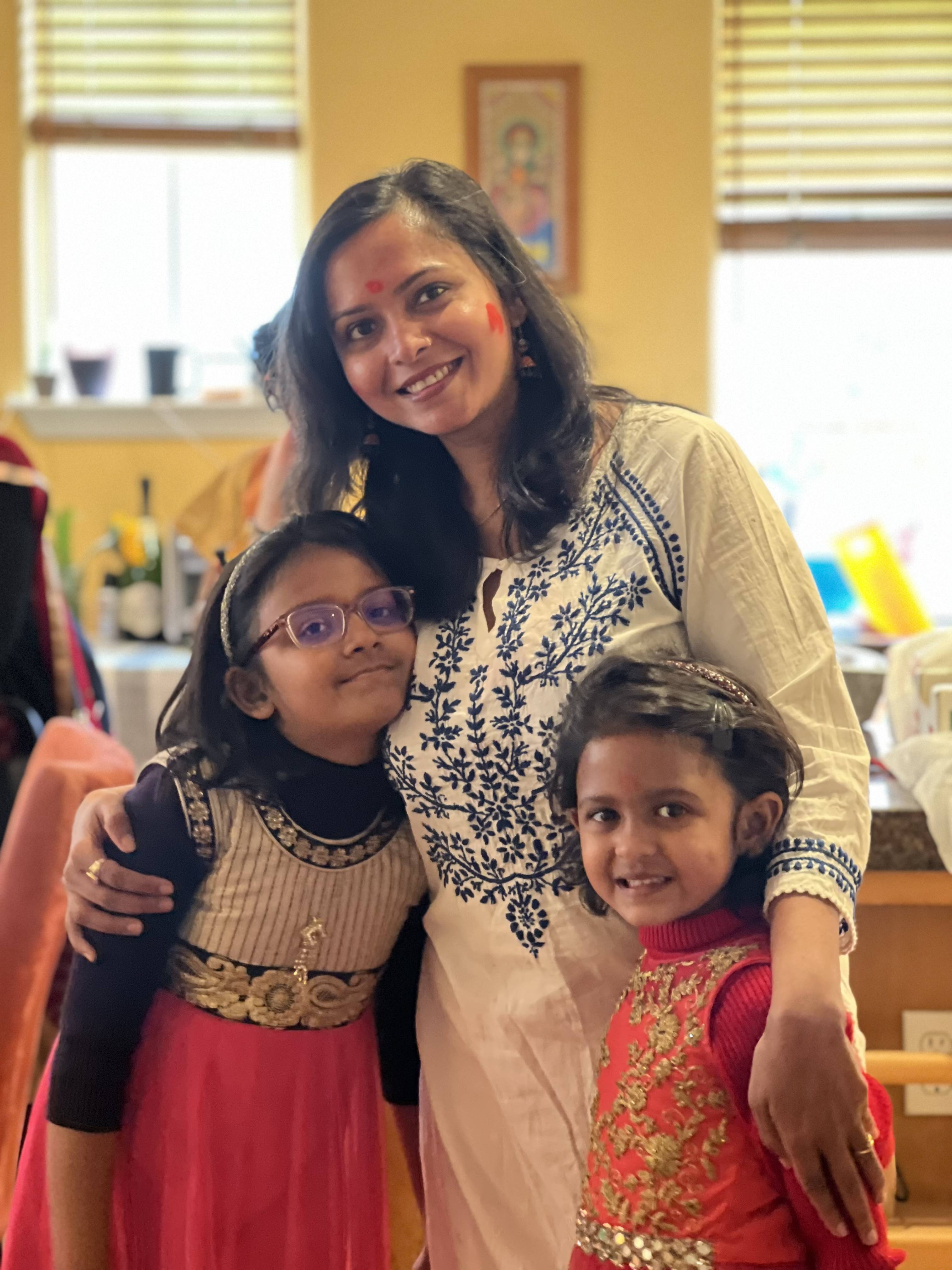 "I am proud of the work culture at my company. The flexibility that it provides to me is amazing. I recently traveled to India to meet my family back home. Buzzer let me work from home in another timezone for some time since I wanted to stay back longer in my home country. I am truly grateful for the flexibility at work that Buzzer gives me. This has definitely helped me be a better parent in terms of juggling work-life balance."
—Payal Sahay, Engineering, Buzzer
---
What she's grateful for:
Success measured by quality, not quantity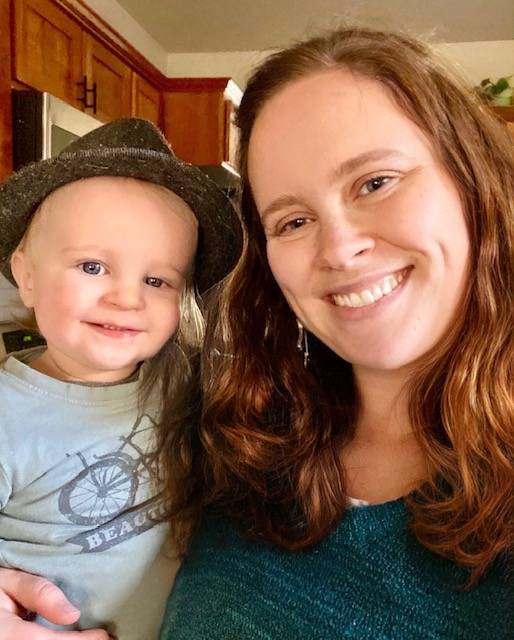 "I am so grateful for the flexibility that CrowdStrike offers me as a working parent. I can't imagine working somewhere where my success is measured in hours spent sitting at my computer rather than by the quality of work I produce. This flexibility is essential to me and helps me balance my family life with my work life in a way that makes me truly happy and fulfilled on both fronts. Being able to set my own schedule and work remotely has been such a huge quality-of-life improvement."
—Sam Hamilton, Sr. UX Designer Engineer, CrowdStrike
---
What she's grateful for:
A strong community of working parents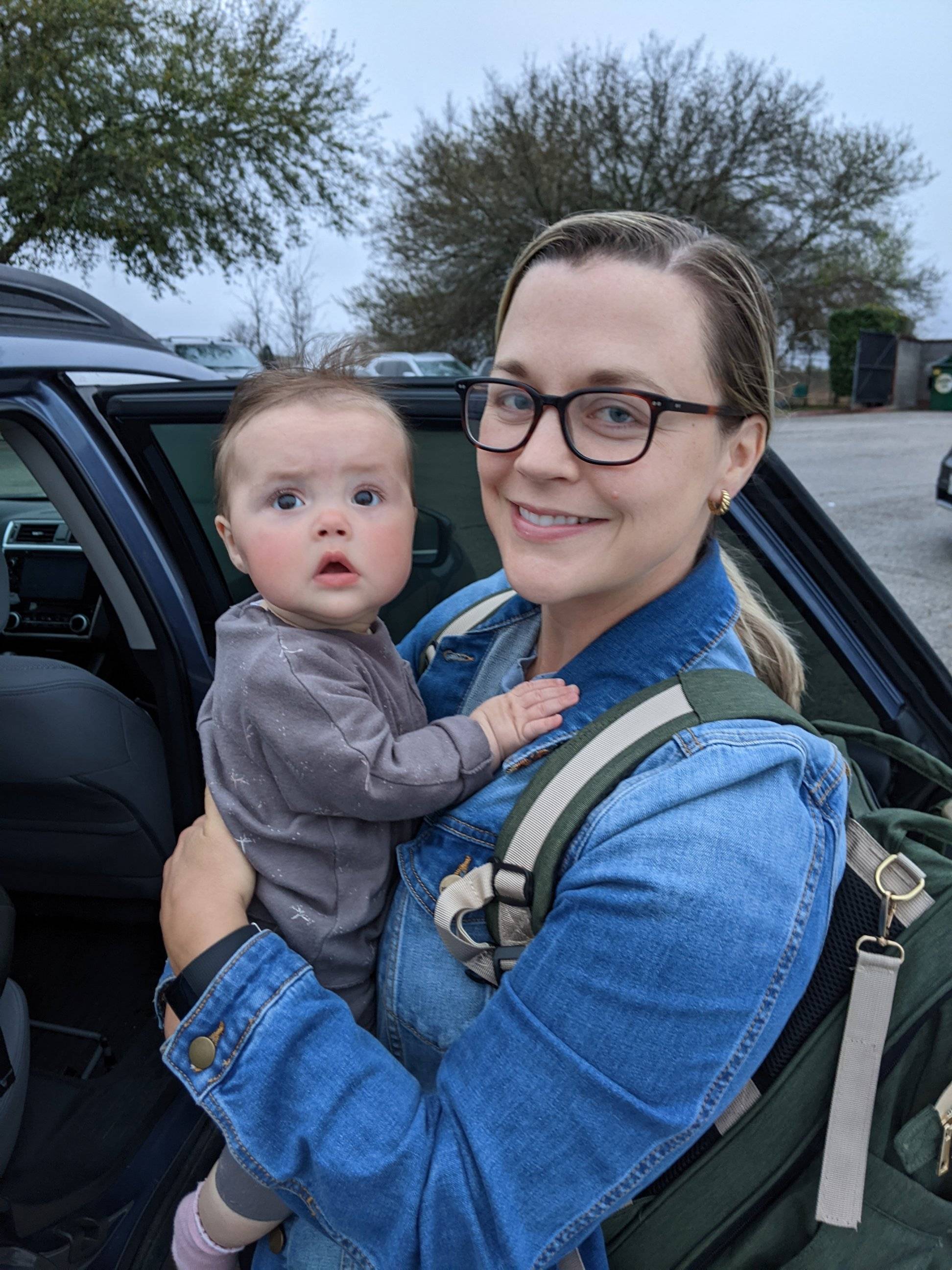 "I'm all about personal connections, and becoming a mom has allowed me to build even stronger relationships with my coworkers who are parents. Throughout the pandemic, I've missed connecting with coworkers in person (there's just no substitution!), so being able to bond over our kids' milestones during the first five minutes of a Zoom meeting makes my day!
Also, I am extremely grateful to be able to take care of my infant daughter without feeling the pressure to put work first. My team understands that family comes first, and I do not feel guilty moving a meeting if I have to pick up my daughter early from school or take her to a doctor's appointment. I will never accept another position that does not have this understanding and flexibility."
—Genivieve Glynn, Director, HR Programs, eClerx
---
What she's grateful for:
Parental leave and a parent-friendly culture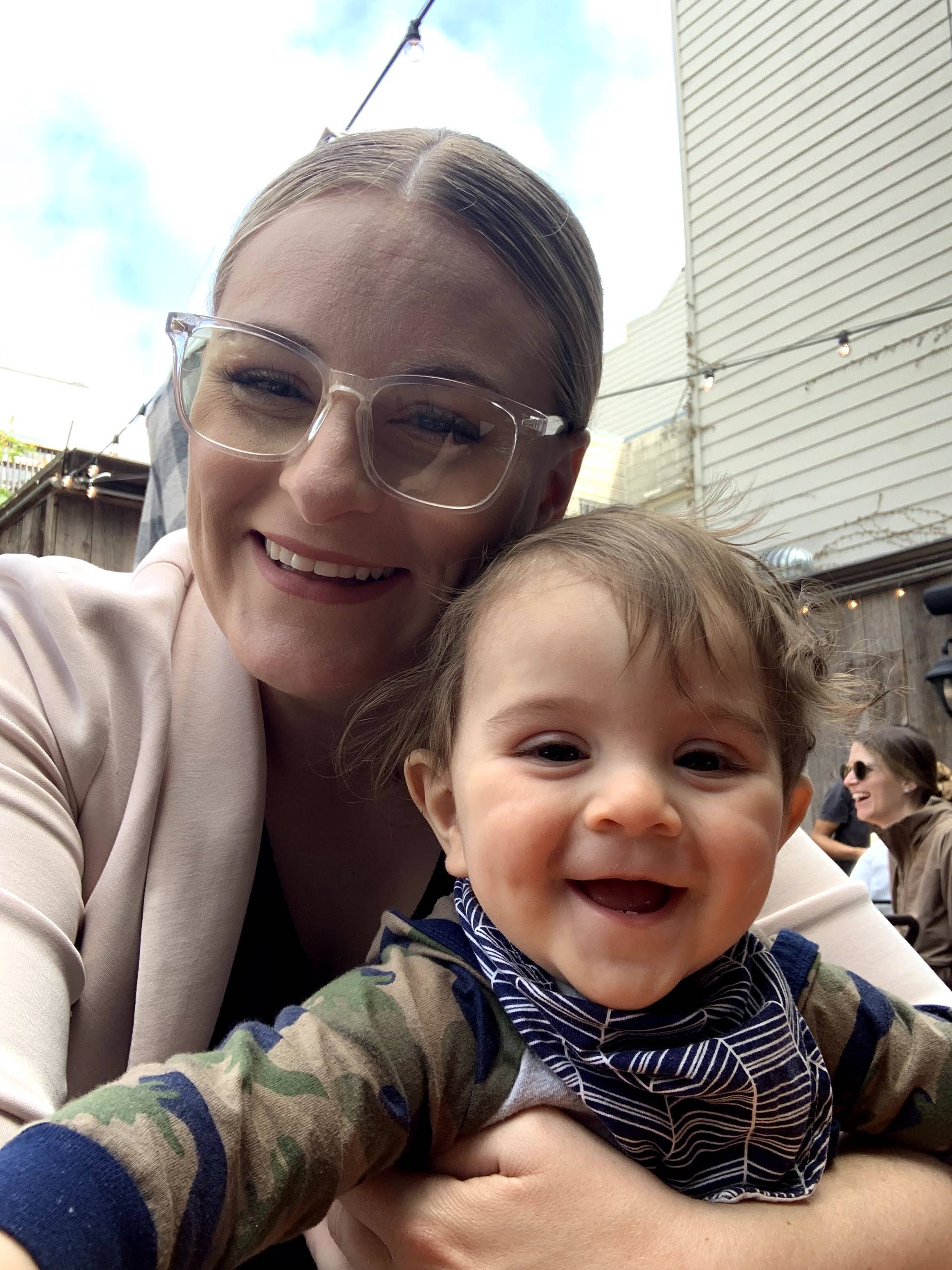 "Volley's incredible parental leave is a true testament to the supportive, parent-friendly culture we have here. When I had my son during the height of the pandemic, I couldn't possibly imagine going back to work right away. It's a relief to know that when I have another kid, I'll be able to take the time I need to spend with my family and new baby while having a great job to come back to when I'm ready."
—Rachel Deleon, Chief of Staff, Volley
---
What she's grateful for:
Money to support parenting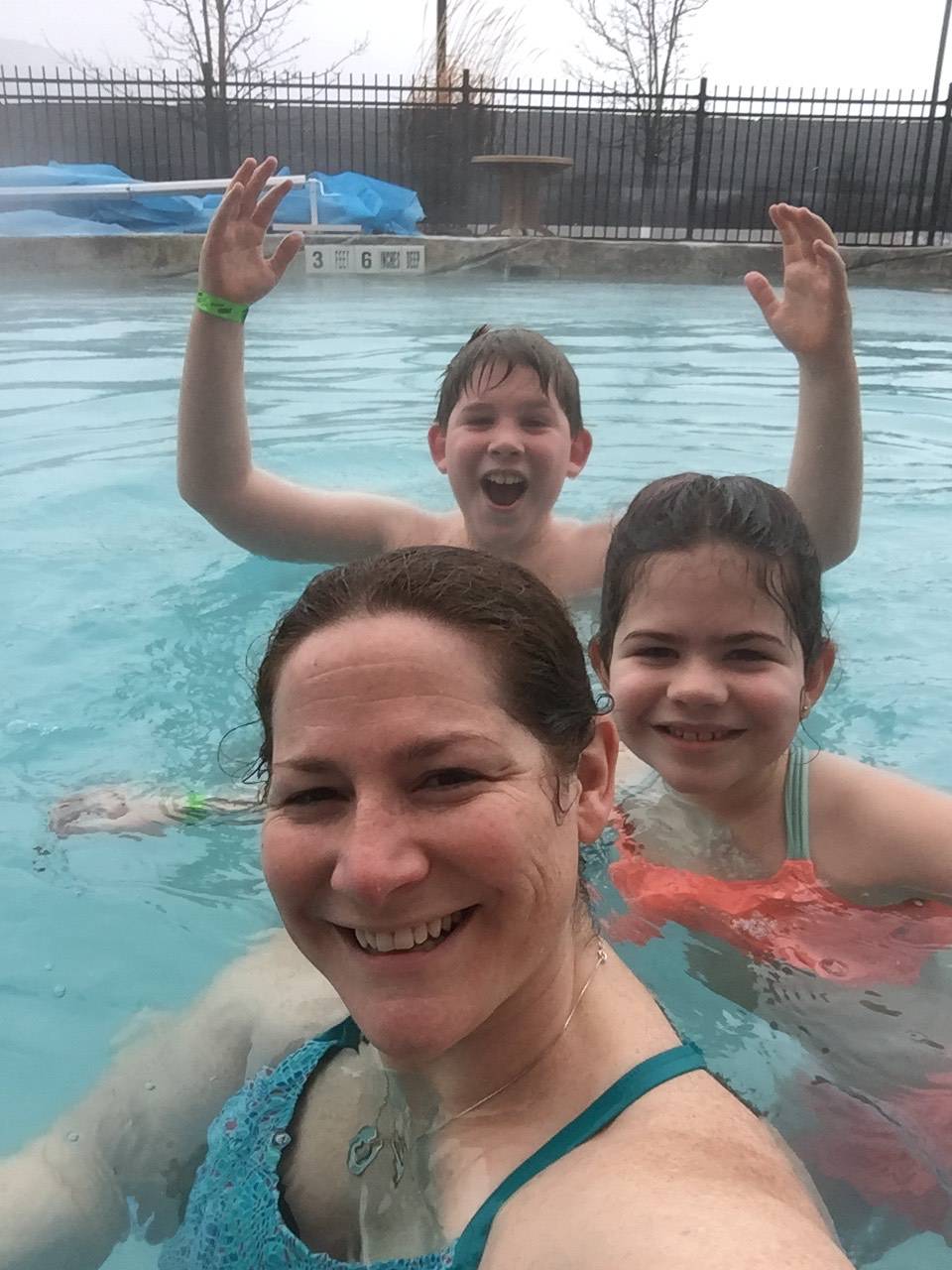 "A cash bonus of $750 paid two months before the due date to help prepare. Six months of leave at full salary for the primary carer and four weeks to the secondary carer. If the primary carer returns at six months, they get $1,000 a month for six months to help cover the cost of adjusting to being a working parent. Additionally, if your child interrupts a call or you need to cancel at the last minute, people are understanding. Our 'Be Human' value focuses on the need to be forgiving of others in these situations, and we really live it."
—Alex Powell, Director of Client Culture and Engagement, Reward Gateway
---
What she's grateful for:
A company that lives its values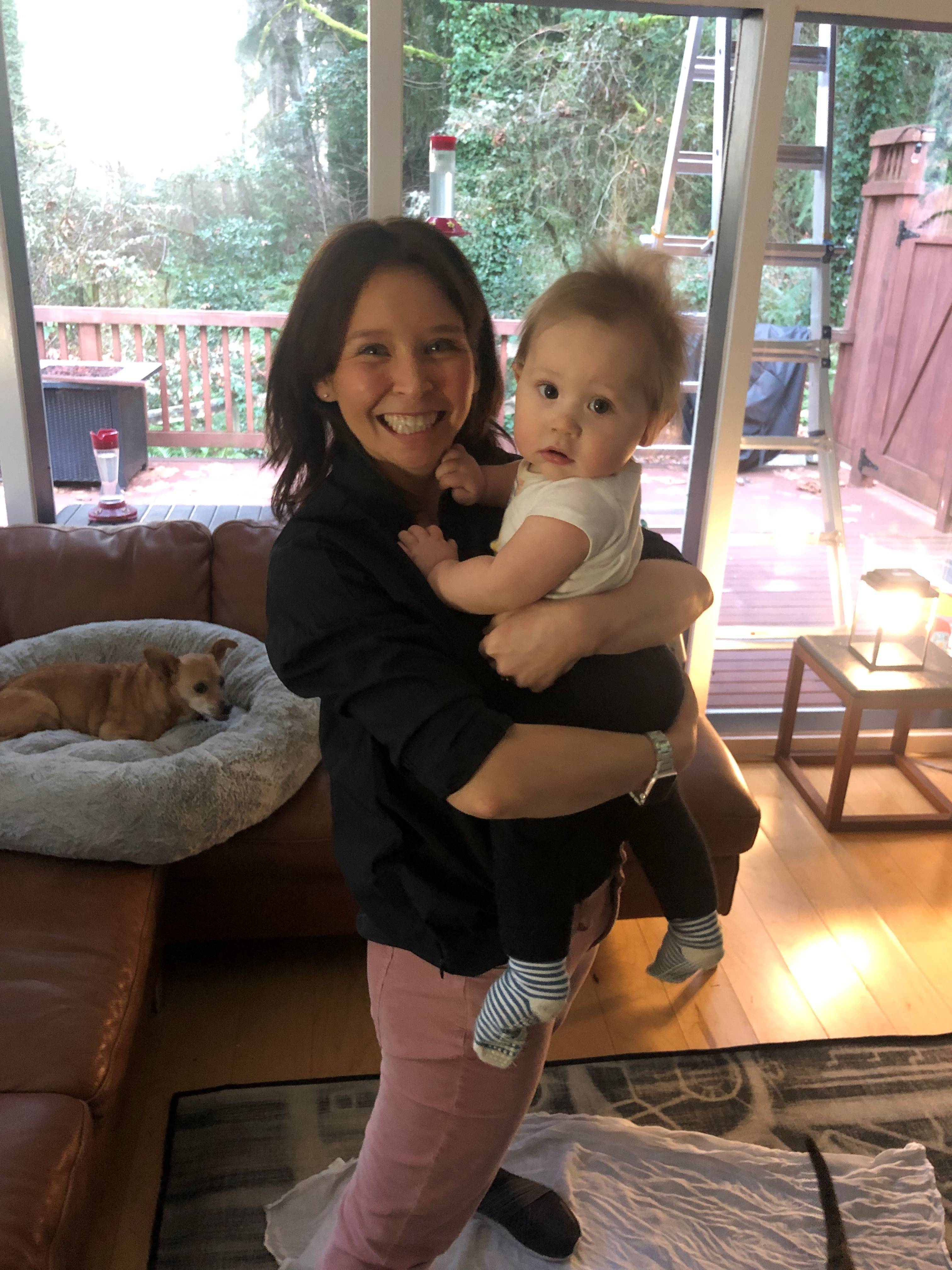 "I found Nitro through InHerSight by filtering for women in leadership, maternity leave, and work-life balance. The values of the company and its commitment to its employees exceeded my expectations. As a working parent, I have felt that being a mom is accepted, and it is through the culture, benefits, and leadership that I can bring my whole self to work."
—Sandra Snipper, Customer Account Executive, Nitro
---
What she's grateful for:
Remote flexibility and transparency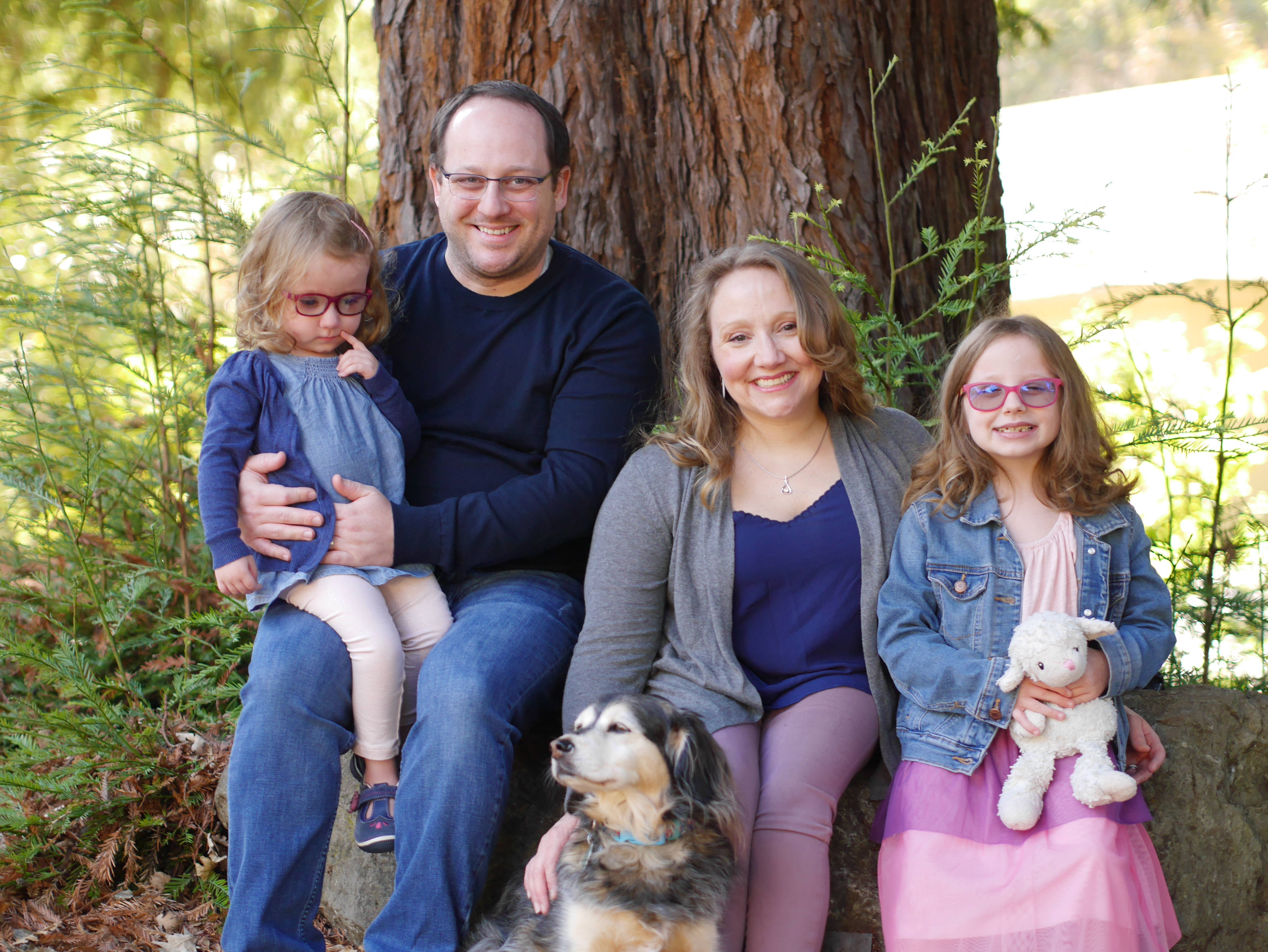 "The flexibility to work from home is huge as a working parent. I am thankful to work for a company and a team that values that flexibility. Too often, the juggle of parenting and working is behind the scenes and a heavy burden to carry alone, but at DoorDash, I can be loud and proud. I especially value the transparency of being able to share with my fellow working parents when the juggle is extra tough. Commiserating over the challenges or sharing small joys with my coworkers, even by Slack or Zoom, allows me to be my true self at work. Truth be told, sometimes mom life is so busy and nonstop and challenging that having work to add to the mix actually provides some balance. As busy and stressful as it can all be at times, I feel secure and supported by my coworkers and work environment."
—Megan Krat, Sr. Associate, Government Relations, DoorDash
---
What she's grateful for:
A team who has her back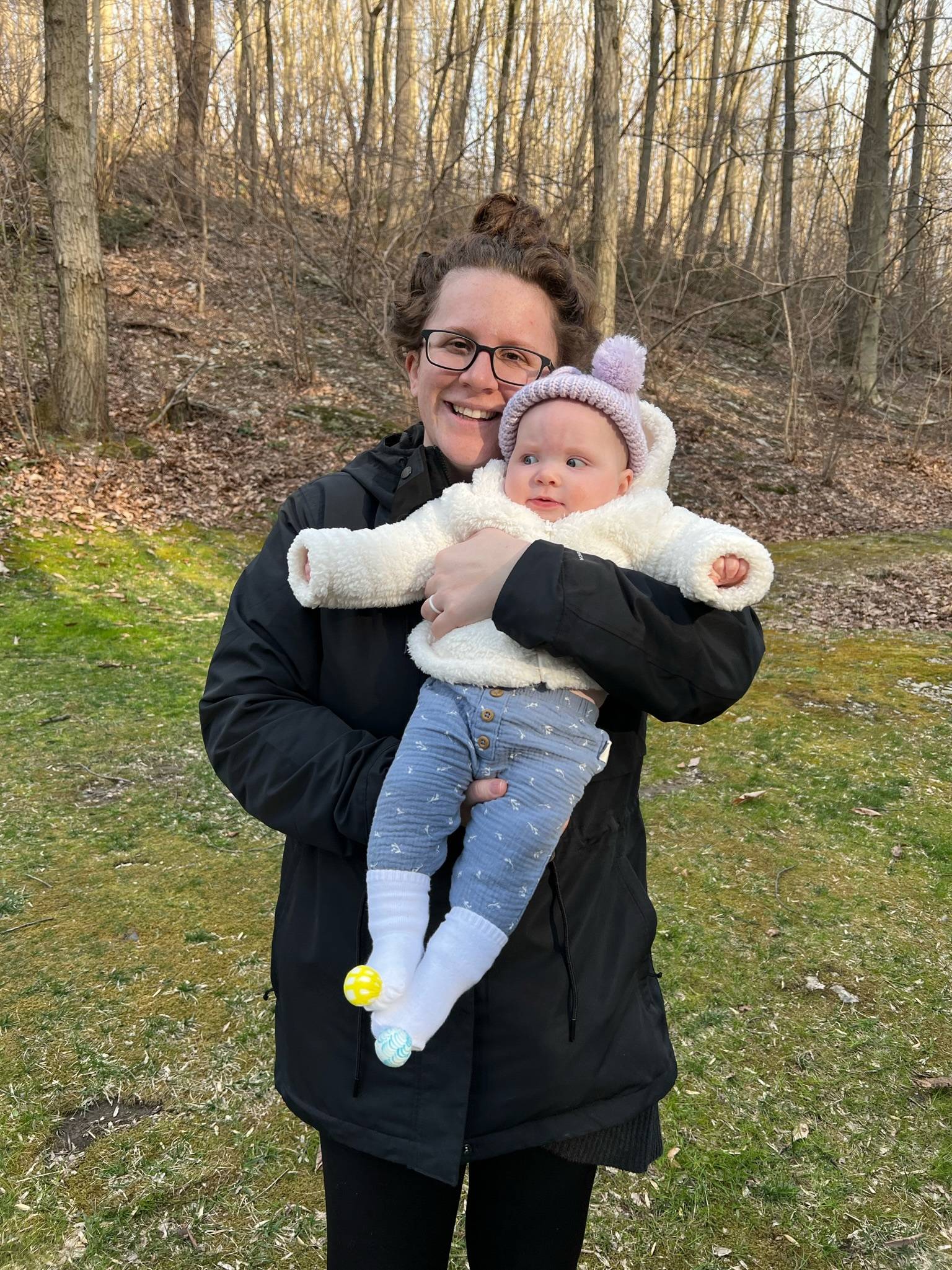 "I'm so grateful to have the support I need from my manager and my coworkers. It's tough to balance it all, and being able to ask for parenting advice or flexibility during a rough day is so important to me. My team understands that I am adjusting to being a new parent."
—Heather Jenkins, Group Product Manager, Player Accounts and Compliance, Penn Interactive Ventures
---
What she's grateful for:
Flexibility and working on her terms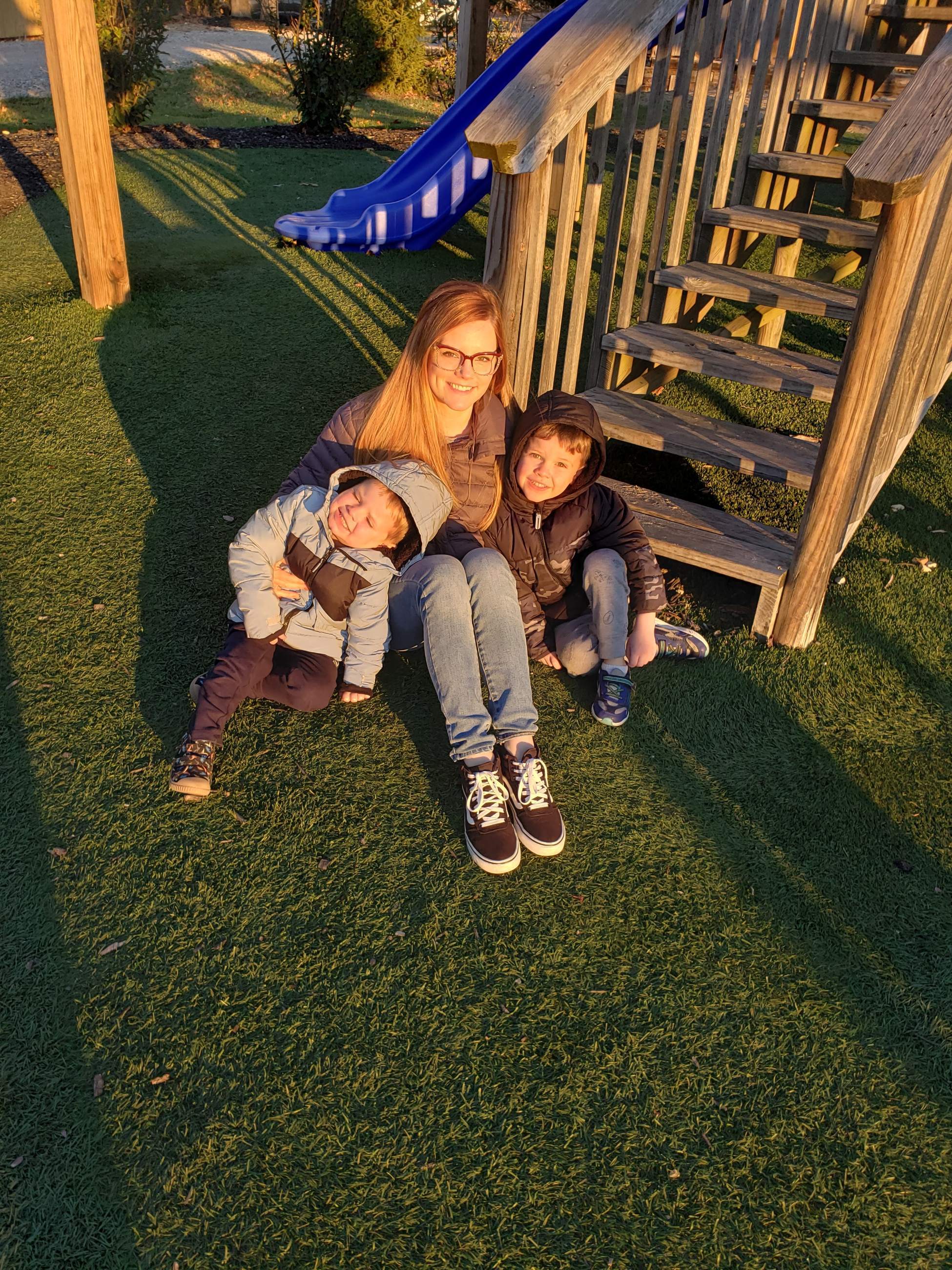 "I am so grateful that work-life balance at Buzzer is encouraged, and that we are fully remote. It's easier to find that balance when the two worlds of 'work' and 'life' are not always separate. This means that sometimes my kids are chasing the dogs in the background of my video calls, and I'm always on mute unless I am actively speaking because I never know if they will stay quiet. It also means that my 6-year-old knows that Python is a coding language, and that "Mom talks to robots on her com-pew-ter," and that my husband quietly brings me dinner in my office if I haven't emerged from the "code cave." It means I can take a lunch break with my 4-year-old without having to drive anywhere, and I'm able to get up in the morning and have breakfast with my family before walking 15 steps to my office. Working in the silence after the kids go to bed is definitely a thing, but I'm able to do this 10 feet away from them on my living room couch instead of in an office across town."
—McKenna Faber, Senior Data Engineer, Buzzer
---
What she's grateful for:
Flexibility during the pandemic
"Penn Interactive has been extremely flexible throughout the pandemic in regard to my schedule and children. Through countless daycare shutdowns and children in quarantine I have always been able to focus on my children while still completing my work. I have been able to rearrange my schedule to take meetings during nap time, sign off during the day in a moment's notice to tend to a child care issue, or complete work at odd hours so I could be present for my children.
Before the pandemic I was working in the office five days a week, now with sick kids or daycare closures I barely get into the office. Penn leaders have been very accommodating and understanding, which has allowed me to not have to choose between my children or my career."
—Karen Donoghue, Senior HR Business Partner, Penn Interactive Ventures
---
What she's grateful for:
A culture of love and support
"I love that Supernatural fosters a culture of love and support for each other and parenthood folds really nicely into that. I am able to work efficiently, effectively, and support my children' needs every week."
—Fharzana Elankumaran, Product Manager , Supernatural
---
What she's grateful for:
Flexibility to secure her own happiness
"I read a quote somewhere that we expect women to work like they don't have children and raise children as if they don't work. It's always stuck with me, as I've been in workplaces where that was the case. I felt that quote deeply. I am incredibly grateful to InfoTrust for offering flexible work schedules that allow me to be a productive employee and present parent. Having the ability to drop my daughter off at school and get her off the bus in the afternoon may seem small, but it makes a huge difference in my happiness and in my family."
—Stephanie Hering, Recruiter, InfoTrust
---
What she's grateful for:
An understanding team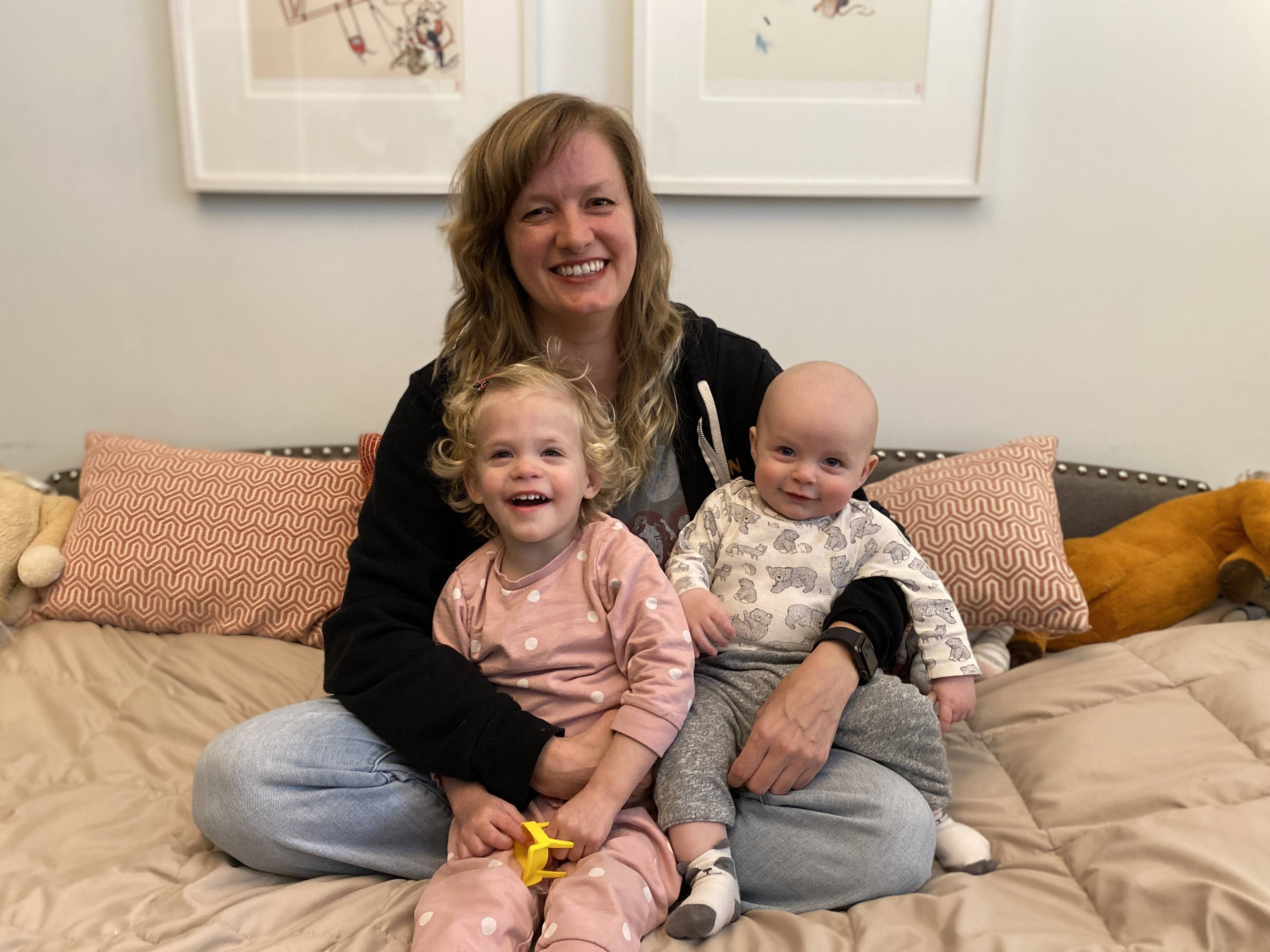 "The culture at Penn is very supportive of working parents. I'm grateful to people who understand what it's like when your kids get sick, schools close, or you need to pick them up from daycare. It's not uncommon to see either of my kids in meetings when they're at home."
—​​Angie Sanders, Sr. iOS Developer, Penn Interactive Ventures