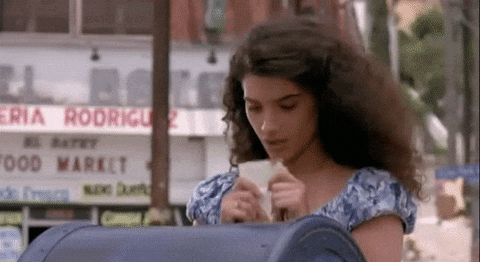 This is a quick and easy guide, so let's get right to it.
First, if you know the name of the hiring manager for the position you're applying for, you should address your cover letter to that person by their full name. Dear Sasha Fierce, for example.
If you don't know the hiring manager's name but do know the name of the recruiter, then address your letter to them.
If the job listing doesn't make it clear who will be reading your application or who the hiring manager is, do your research.
Check for the job listing in multiple locations—LinkedIn, InHerSight, Indeed, the company's own careers page. One of them may list a name or recipient.

The job posting may list the title of who this hire would report to (i.e., the digital marketing strategist will report to the VP of marketing). Once you know their title, search it on LinkedIn or look for them on the company's "team" page.

Google the email address where you are to send your application materials. This might help you find a name. Alternatively, there might be a name in the email address itself, gsmith@ACME.corp, for example, which you can use to find a full name with LinkedIn. Perhaps you find a recruiter at the company named Gretchen Smith—she might be the one.
Read more: How to Nail a Phone Interview
How to address your letter once you know the recipient's name
Address your cover letter using the recipient's full name.
Use a prefix like Ms. or Mr. only if you are certain about the person's gender / their preferred pronouns. Ms. Parker Posey, for example.
Ms., and Mr., are safe for women and men, respectively, as long as you can tick the boxes mentioned above; steer clear of Mrs., which assumes marital status

Doctor or Dr. is fine if you know they hold such a degree

Sergeant/Sgt., Lieutenant/Lt., Colonel/Col., etc., for military ranks

Professor/Prof. for our friends in academia, usually for those who do not hold a PhD. or M.D.
How to address your cover letter if you can't find a specific name
Sometimes you simply can't find the recipient's name, and that's okay. Here's how you should address your letter then:
Dear Hiring Manager,
Dear Marketing Team Hiring Manager,
Dear Recruiter,
Dear Recruiting Team,
Dear ACME Recruiting Team,
How you should never address a cover letter (oh, please don't do this)
There are plenty of acceptable ways to address your cover letter, but even more ways to mess it up.
Never, ever address your cover letter with:
Hi, hello, hey, hi there, yo, hey hey—You're not texting your Postmate

Dear HR professional—You're not a robot

To whom it may concern—This is not an open letter on HuffPost

Dear reader—You're not writing an advice column

Dear Sir or Madam—This is not Wuthering Heights (thank god)

Greetings and salutations—You're not an actor from the 16th century

Happy Monday/Tuesday/Wednesday—Easy, tiger

Dear all—All? Like, all of them?