According to the U.S. Department of Labor's Women's Bureau, women comprise only 15 percent of transportation and material moving occupations. Yet, the women who are a part of the transportation sector consistently share success stories that would make anyone want to consider exploring this male-dominated industry—upward mobility, engaging responsibilities, and supportive coworkers who want them to grow, among other exciting perks.
Take the careers of Rachel Amorose, Karlene Keene, Gina Mattern, and Mairy Hernandez (pictured, from left). These four women work for Siemens Mobility, a leader in the transportation industry and one of the most successful light rail manufacturers in the country. While they all got into transportation in different ways—through a mentorship program after college, career and industry changes, or temp jobs—they all say it's the people they've worked with who've made their careers in this industry so remarkable. And they say more women should follow their footsteps in moving the needle for gender representation in this sector.
All four women are attending the WTS International Annual Conference this week, a conference centered around diversity, equity, and inclusion of women in the transportation industry, on behalf of Siemens Mobility. In preparation for this exciting networking and development opportunity, we sat down with all four women to learn about their careers at Siemens Mobility and in the transportation industry. Read on to learn why this industry is too good to be ignored—and how companies like Siemens Mobility can support your growth in a male-dominated industry.
A transportation company like Siemens Mobility can have a variety of roles. What do you do?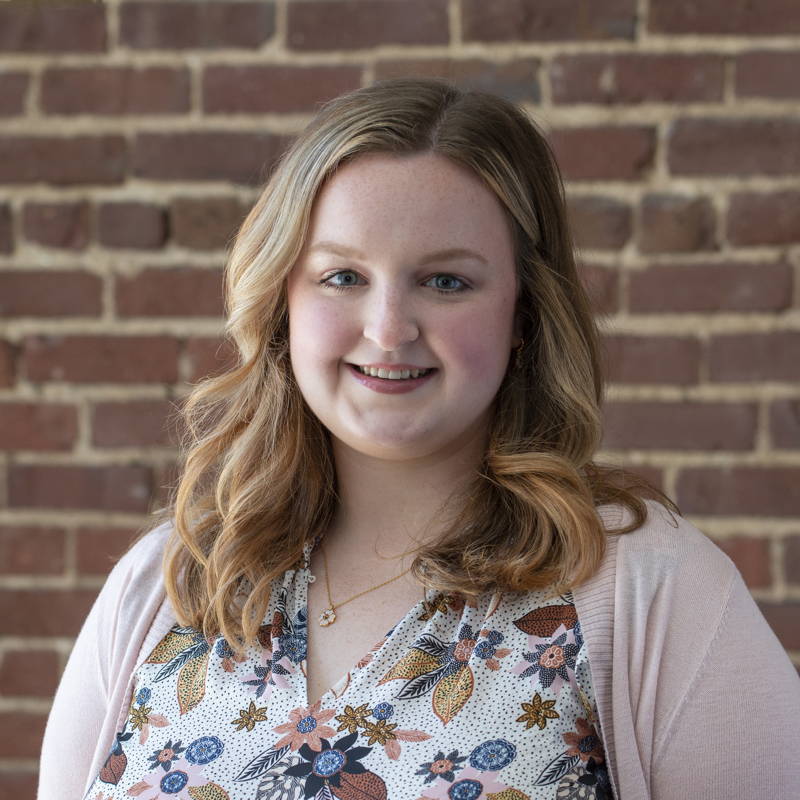 Rachel Amorose: "I am a system engineer in the Rail Infrastructure Onboard Group at Siemens Mobility. I sometimes consider this role to be sort of an engineering project management role, where I help coordinate all the different engineers on the project as well as having my own engineering work to do. I usually report directly to my project manager and help to make sure all the steps of the project are happening and all the different engineers are communicating together to solve whatever problem we have.
I've been in this role for almost 2 1/2 years now—four years at Siemens in total. Some of my current projects include working with the Chicago Transit Authority, the Kawasaki and Long Island Railroad, and with Metro North Railroad in New York."
---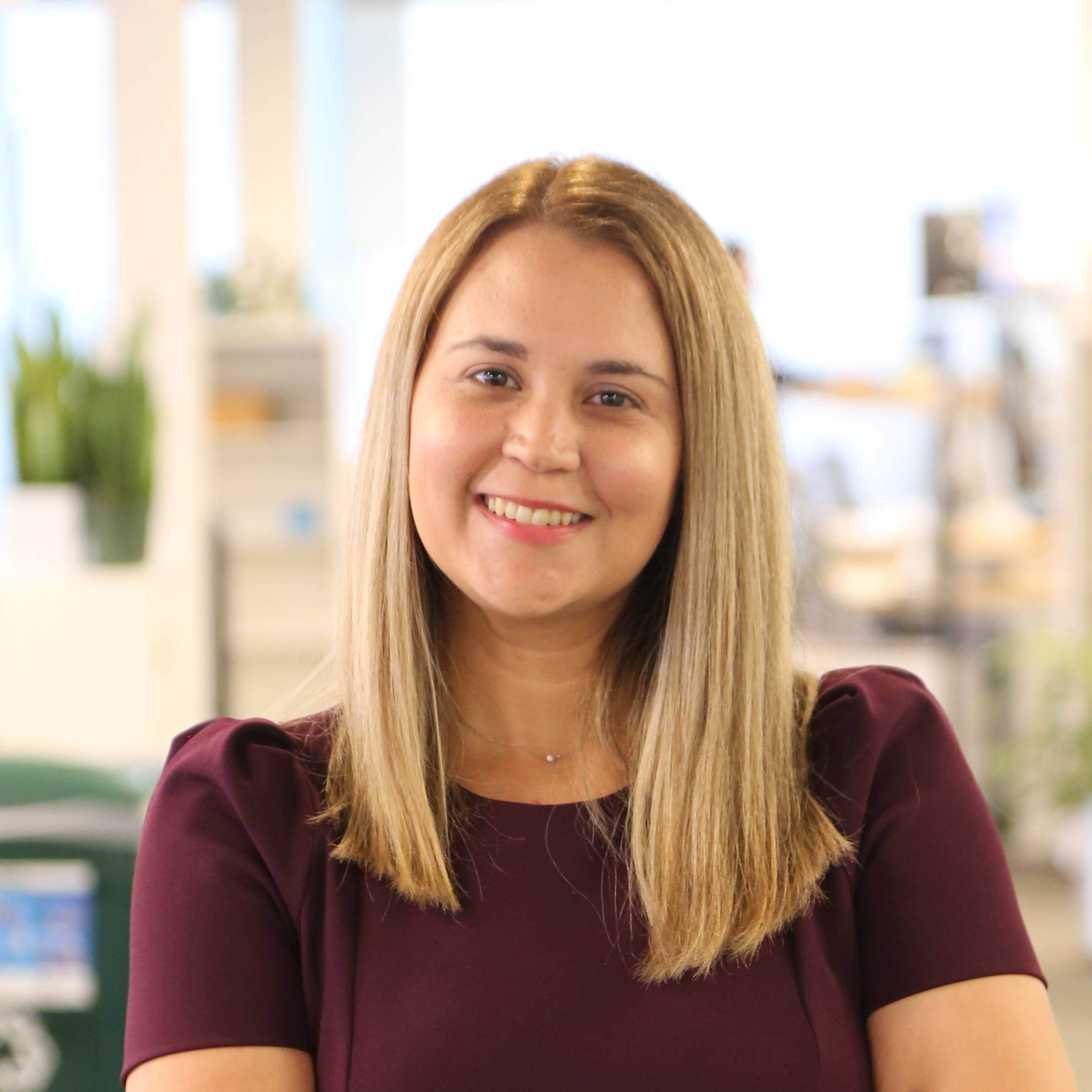 Mairy Hernandez: "I work as a talent management owner for Siemens Mobility North America and Latin America, meaning I handle anything related to advancing talent via ensuring they have the right skills, the right development, partnering with their managers to ensure that they are having meaningful conversations not only about the work that they do today, but what they aspire to be in the future."
---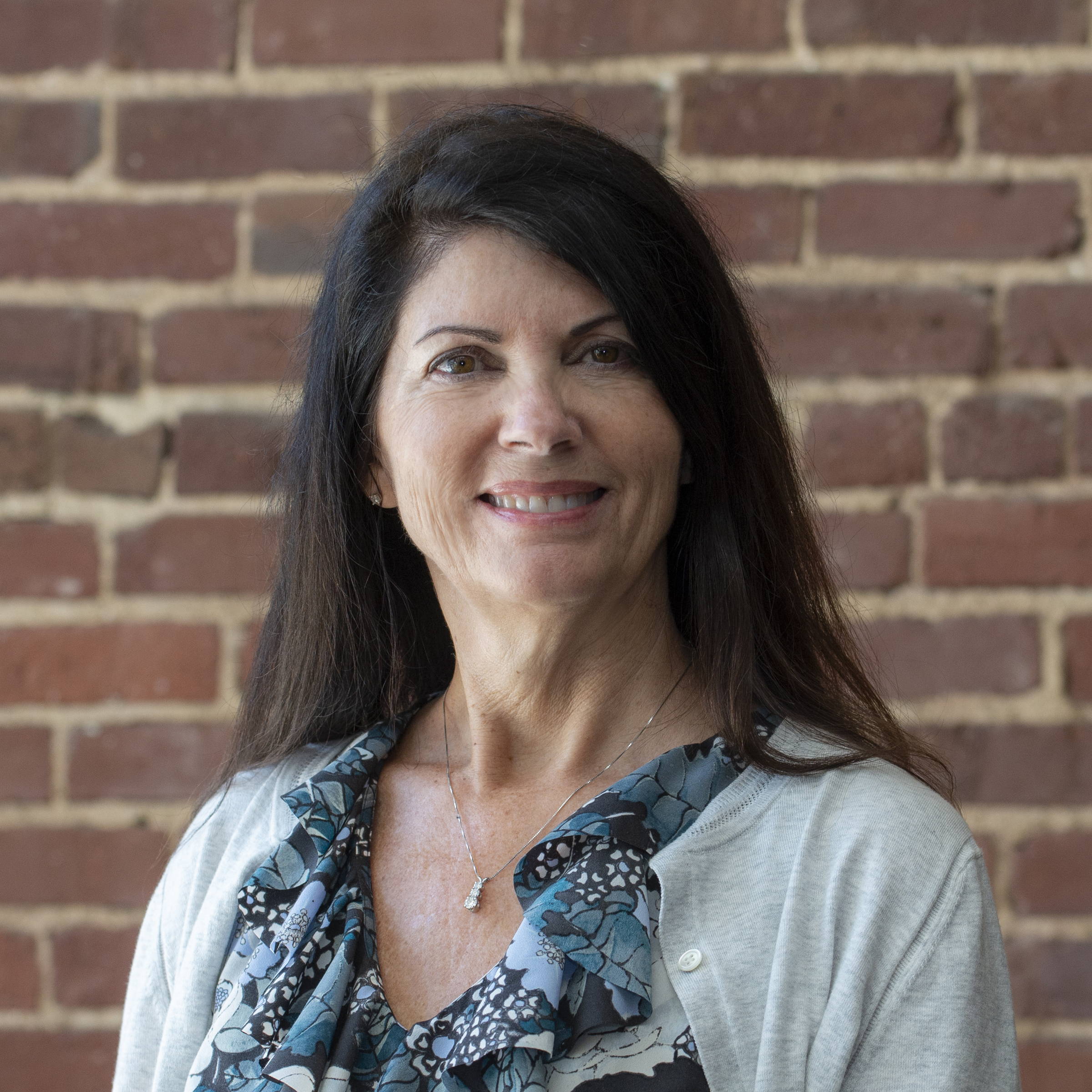 Gina Mattern: "I support all marketing activities, including trade show and customer event planning, while organizing and creating all marketing literature and assets. Internally, I support other departments with their various project requests, ensuring they are following the Siemens brand guidelines. I also oversee various internal activities such as; family day, holiday parties, and our annual calendar. Lastly, I work closely with the rolling stock sales team to provide adequate support for external customer activities and internal team events."
---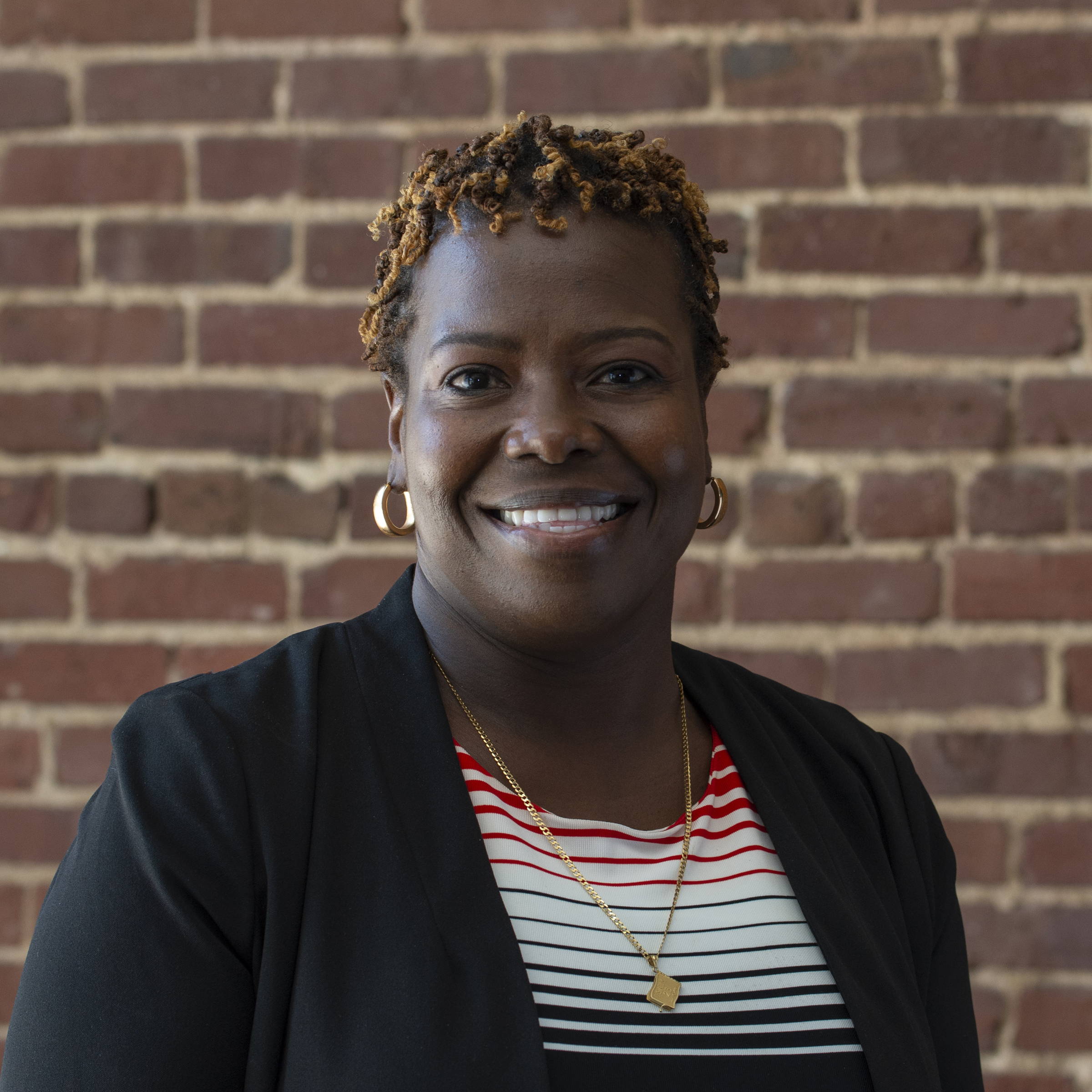 Karlene Keene: "I'm the commercial manager for rolling stock components—traction drives business of Siemens Mobility. It entails performance controlling for the business and the overseeing of everyday activities and issues that impact the finance side for our business and commercial project management for our projects."
How did you get into the transportation industry?
Rachel: "When I was in college in Erie, Pennsylvania, General Electric (GE) had a really big office and plant up there. A lot of our professors had worked at GE at some point or worked at GE while they were teaching us. We learned a lot about locomotives. Often, they would relate our course content to the work they'd done at GE. We could really see how our schooling was translatable to a real industry.
While in school, I interviewed for the Siemens Engineering Development Program (EDP), a two-year rotational program that allowed participants to be mentored and try different groups within the company before deciding on their exact path. I liked that I could discover what I liked before committing straight out of college. And after completing the EDP, I received a full-time system engineer role at Siemens!"
Mairy: "Working at Siemens Mobility is actually my first experience in the transportation industry! I actually started my career in staffing and have worked in the marketing industry, as well as the automation and manufacturing industry. I have worked for a startup before, so I've been exposed to different-sized companies and different types of industries.
I came across Siemens Mobility because I was searching for a more global and complex role than the one that I had previously, and I found this position in LinkedIn. The past eight months working here have been full of learning—but also familiarity.
Having worked in various industries in the past, there are so many things that are so similar when it comes to people. It doesn't matter what industry you're in, people still want to grow, and come to work and feel empowered. They want to come to work feeling like they have support from their leaders. And they want to make sure that their company is one that gives back to the community."
Gina: "I kind of fell into it accidentally. My son was 2 years old, and I was a stay-at-home mom. I wanted to reenter the workforce, but I wasn't quite sure what I wanted to do and was open to anything. I took a temp job with Siemens. I was literally just answering phones. At the time, the president of the company was Gunter Ernst, and his wife was head of HR. She happened to walk in one day, and I didn't know who she was. I must have made a good impression because she went back to the corporate office and told Robin Stimson (the VP of business development) that I was the right person for his open assistant position. I interviewed, they offered me the job, and I took it!
After that, I moved around a bit in the company and took some time off in 1998 when I had my second child. My first role back was a part-time position in market research. Since then, I've always worked in the marketing world. It's cool to think that my career grew with Siemens. When I joined, I think the employee number was around 130, and when I came back in 2000, there were probably around 600 employees. Now, some 20 years later, there are over 4,000 employees across the nation!"
Karlene: "I've been with Siemens for about 17 years. I started in corporate as a consultant accountant and initially; I didn't know what a consulting accountant was. Once I started, I learned that I would be the liaison whenever Siemens bought a company, and I would be responsible for the post-merger integration of those. This role was unique because, often, there would be so many different languages used in one call, and I was exposed to so many different cultures. I'm originally from Jamaica, and it was just one of the neatest things to see. It has helped me to appreciate different cultures.
I stayed in corporate until 2014, and my role evolved over time. There were so many different activities that needed a central project lead to coordinate mergers, and that was my role for a while. Then I became curious about understanding how businesses pitch and why.
In my last acquisition, an opportunity came up where I was able to go into the business side of things. Now I am learning strategically what work needs to happen to make a business successful. And that's pretty much how I ended up in Siemens Mobility, starting on the performance controlling side for the global headquarters."

Sponsored
Siemens Mobility
A leader in the transportation industry, Siemens Mobility touts top scores on InHerSight for Ability to Telecommute, Employer Responsiveness, and The People You Work With—all perfect 5.0 stars. The company also promotes employee wellness through their diverse benefits offerings, including their Be Well Reimbursement Program, which reimburses employees for eligible expenses, such as gym memberships, yoga classes, home gym equipment, and more. Click to learn more about careers and open roles at Siemens now!
Learn more ›
What kinds of support have been most valuable to you in your career?
Rachel: "Like I mentioned, I was in the EDP for two years at the start of my career. There, I was under the management of Carrie Webber. I think I would have had a good relationship with any manager, but Carrie was a particularly good fit—especially being a female manager in this industry. I also had a lot of mentors through the EDP. As a young engineer trying to grow in my career, I will forever be thankful for that opportunity and the support of people on my team who were really willing to help the EDP program as a whole, as well as my fellow EDP teammates, who created a sense of community throughout my rotations."
Mairy: "When I think of my career, it's all about the people that I have been so lucky to encounter on my journey. I feel very grateful that every job that I've had, I've found people to learn from, people who have been open to giving me feedback but also have given me opportunities to just show up and do a good job.
And I feel very lucky that from the moment I started at Siemens, the North American, Latin American and the global team, which are my core teams, have been amazing at just supporting me and being open to listening to new ideas again from somebody coming from not within the industry.
I'll add, too, that our company is very people-centric, and we're always looking for ways to make the work environment better and to ensure people continue to enter this industry. Interestingly, a lot of the projects that we do are long-term projects. They have long cycles. So we truly need to continuously develop our people, encouraging them to learn new things and to develop their skill sets to support the big projects that we manage. We have been very successful at retaining employees who have been here for 20 years, as an example, and I think that speaks volumes of the company."
Gina: "When I first started, it truly was a male-dominated industry. There weren't many women in the industry, and if there were, they were not front-facing. It has definitely changed over the last 30 years. You're seeing a lot more women in higher positions. Women are no longer secretaries or administrative assistants. Not just within Siemens, but in the transportation industry overall.
Siemens was very supportive early on, especially with me being a new mom, and continues to be now that I'm a single mom. My youngest son, 24, is autistic, and Siemens supports me if I ever need to take time off, leave work early, or work from home (prior to our hybrid schedule). They support work-life balance and provided the opportunity to grow my career."
Karlene: "The people I work with have been the most supportive and valuable thing. Coming from corporate, I felt out of place as the business world was just so new and different. I was trying to gain confidence coming from just looking at numbers to having to understand complicated products. The people within the organization helped me to get there, and I felt it was easy to ask them questions about anything."
What's the #1 reason a woman should consider the transportation industry?
Rachel: "It is very exciting! I didn't know much about trains when I first started, but since working here, I've learned so much. I think it's, you know, older technology, but it is still very advanced in many ways, and there's always something new to do."
Mairy: "If you like to problem solve, this is the industry to be in. And I think it's an industry that can highly benefit from diversity and gender diversity, so bringing more perspectives from not only women but also other diverse groups will be highly beneficial. When you think about the customers we serve, there is so much diversity among them. So bringing more women into this industry would be highly beneficial to the people who are receiving the services."
Gina: "Why not go into something that is not predominantly known for women being in the industry? Why not break that glass ceiling? Why not do something outside of the norm?
As a woman you can make a difference and offer new ideas. Don't be afraid to challenge yourself.
I think the U.S. as a whole is very car-centric, and I really do think that we need to get away from our cars. Going forward, we need to figure out how to make the world a better place, and with emissions from cars/trucks, we are really doing a disservice to our planet. I believe the best way to change that for our children and grandchildren is a more robust rail transportation network."
Karlene: "Although this is a male-dominated industry, I felt immediately welcomed as a woman because there was already a lot of women representation at Siemens Mobility when I joined eight years ago. I think there is still a gap when it comes to higher, more front-facing roles, but it is definitely closing, and entering a male dominated field as a woman will help with that."