Employee resource groups (ERGs) can be integral to helping employees find a sense of community and belonging at an organization, but creating a successful ERG requires clear expectations, meaningful actions, measurable results (aka a change in a company's benefits, culture, or policies), and feedback from members that they feel seen and heard. We asked our partner companies to share how one of their ERGs is moving the needle for equity at their organization. Here's a behind-the-scenes look at the Women's Leadership Network (WLN) group at Publicis Sapient.
Women's Leadership Network (WLN)
Publicis Sapient, or PS, is a consulting partner that helps brands evolve for a more digital future. Their WLN group is spread across the company's North America communities, with operational presence as both a national chapter and individual office chapters. There are five members on the national leadership team and 17 local office leads representing members in their individual locations.
It all began in 2012, when one of PS's most senior women leaders left the company—one who had informally mentored other women at the company. It highlighted the need for a more structured program to support women within the company and support their long-term career growth.
Through a grassroots effort led by a self-organized group of women, the group launched in late 2012. By the end of the year, there were WLN chapters across the U.S., followed by additional chapters in Europe and the Asia-Pacific region (APAC) by early 2013. Each chapter had 1-2 leads, and the executive sponsor was Publicis Sapient's COO, the most senior woman in the company at the time.
The group secured budget and resources to start running programs that focused on mentoring, networking, and skill-building, and the WLN was the first officially recognized and funded affinity group at PS, paving the way for other groups to form, such as their queer employee resource group, PRIDE, and HUE, their ERG for Black employees.
Expectation: Their goals
WLN exists in support of equitable advancement and inclusion of women in the Publicis Sapient workplace. They strive to support women employees through professional development, advocacy, and mentoring to help them achieve their greatest potential in an inclusive environment where all women can grow and thrive. There are three group pillars: professional development, recognition and advocacy, and mentorship.
Employee insight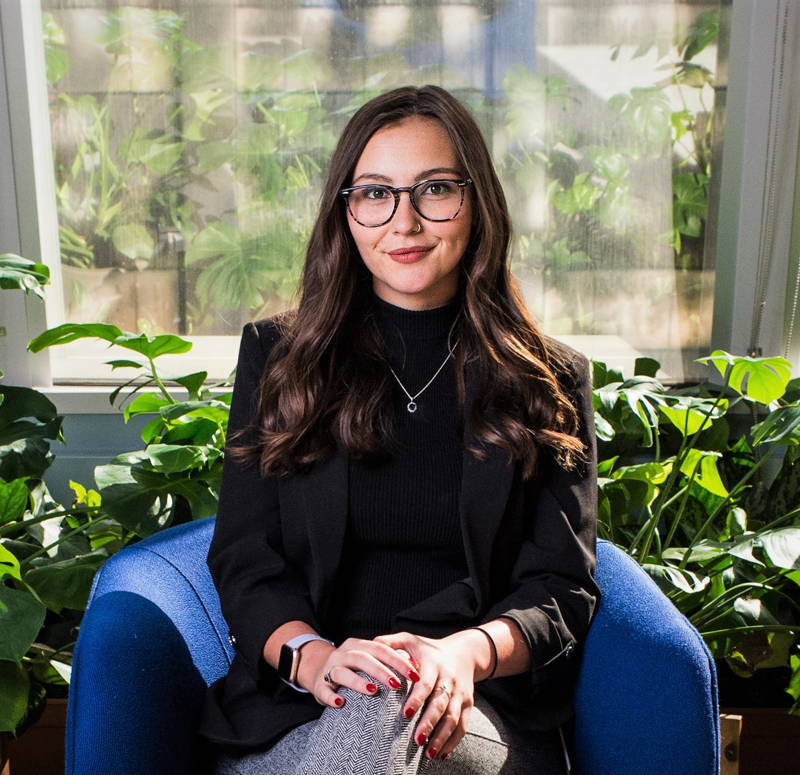 "When I joined PS, our workforce was predominantly still remote, so I did not know a lot of people at the company, especially in Chicago as my team is based in other cities across North America. I heard this same sentiment from many other new hires as well. Essentially, we were all looking for a sense of community at work. I started to get more involved with the Women's Leadership Network (WLN) in Chicago and voiced this concern where it was then welcomed with open arms, and even validated by others saying they had the same feelings.
So my group began planning in person programming each month to better welcome our members and give them this sense of community. I'm proud to say we have gained many new members in the last six months that all have ideas and ways to better connect and it has been such a fulfilling and exciting experience so far. I really felt that when I expressed my concerns it was heard by the WLN leads, who then empowered me to go out and create the community I was craving." —Ciera deCourcy, Senior Associate, Onboarding Facilitator
Action: Programming they offer
WLN North America offers a wide range of programming options including panel discussions, workshops, networking events, mentorship opportunities, and growth and development seminars. The goal is to create a supportive space for members of the WLN community to unite and share their experiences.
Some topics and events that WLN has covered and hosted recently include:
#IamRemarkable: A workshop series to develop self-advocacy for underrepresented groups

Allyship events: Events focused on learning how to be an ally to all who identify as women in the office

Intersectionality events: Events focused on the intersectionality of race and gender in the workplace

Mentorship: Programs to offer mentor matches between women leaders in the office with an emphasis on the importance of "paying it forward"

Mental wellbeing: Education in partnership with their mental health business resource group

Group support: Support for members and allies through societal and political disruption via open ended, facilitated discussions

Self-advocacy and negotiation: Panel discussions with internal and outside guest speakers

Personal and professional development: On-demand materials and live events and discussions
Employee insight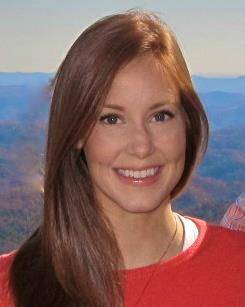 "I joined the WLN as an office lead last spring to replace a close colleague while she was out on maternity leave. I had always enjoyed WLN events but had not had the bandwidth to get closely involved between client work and the responsibilities with my young family.
Having just returned to a full-time role after being part-time for almost four years, I felt out of the loop and somewhat underqualified to lead anything. Truth be told, I felt like kind of a wimp for going part-time in the first place; there were so many women rockin' it full time with young kids.
In my first WLN planning meeting, I was introduced to more than 15 women across North America and was so impressed by how energized, empathetic, and inclusive everyone was when discussing ideas for upcoming events, themes, and activities. There was a commitment to ensure that every woman on her career journey was reflected in our planning, including— especially—working moms.
We discussed in great detail the necessity for and ways to normalize flex work environments while continuing to advance women's careers (even when part-time). It's been a continued conversation where folks are brimming with ideas. WLN NA has been an inspiring and affirming group doing really great work and I look forward to seeing some of the ideas come to fruition." —Liz Davis, Senior Associate Marketing Strategy & Analysis
Results: Progress they've made
The WLN is actively working on identifying areas where they can positively influence organizational policy as it pertains to their membership. They are constantly assessing measurable, impactful, achievable places to make a difference in Publicis Sapient's policies.
Based on the feedback they've received, they've been working toward creating a better experience for anyone going on leave (i.e. maternity leave) and improving employees' return and reintegration into the workforce. The company has also expanded their offerings to support reproductive and transgender benefits in keeping with regional and country-specific requirements.
Loving how Publicis Sapient empowers women throughout their career journeys? Learn more about the company's support for employees, their ratings, and open jobs here.