Career growth is influenced by a variety of factors—both personal and professional, people and policy. And at companies that truly prioritize growth, the combination of personal wants, professional goals, and such strong internal support can pave an extraordinary, and sometimes unexpected, path for employees.
Take Intuit, the global technology company behind TurboTax, QuickBooks, Mint, Credit Karma and Mailchimp. Their mission is to 'power prosperity around the world', and how they develop employees reflects that goal. In addition to supporting their physical, emotional, and financial well-being through the Well-being for Life Program, Intuit also helps employees pursue unconventional paths within the organization, offering them the ability to explore different teams, training, and projects in order to build careers that fit their life.
The result is a bevy of unique and inspiring stories of internal growth. For women like Danielle Roark, Intuit's global director of sponsorships, it means taking on a stretch project that becomes a career-defining experience. And for Ravyn Williams, a diversity, equity, and inclusion (DEI) sales event project manager, it's getting to try her hand at different occupations early on in her career.
We asked Roark and Williams to share more about how Intuit's growth-minded culture has shaped their career, as well as which benefits drive home the company's whole-person approach to employee support. Here's what makes a career growth trajectory at Intuit so exceptional.
Read more: 3 Reasons Women Employees Say Intuit Is Tech's Best Kept Secret
---
Danielle Roark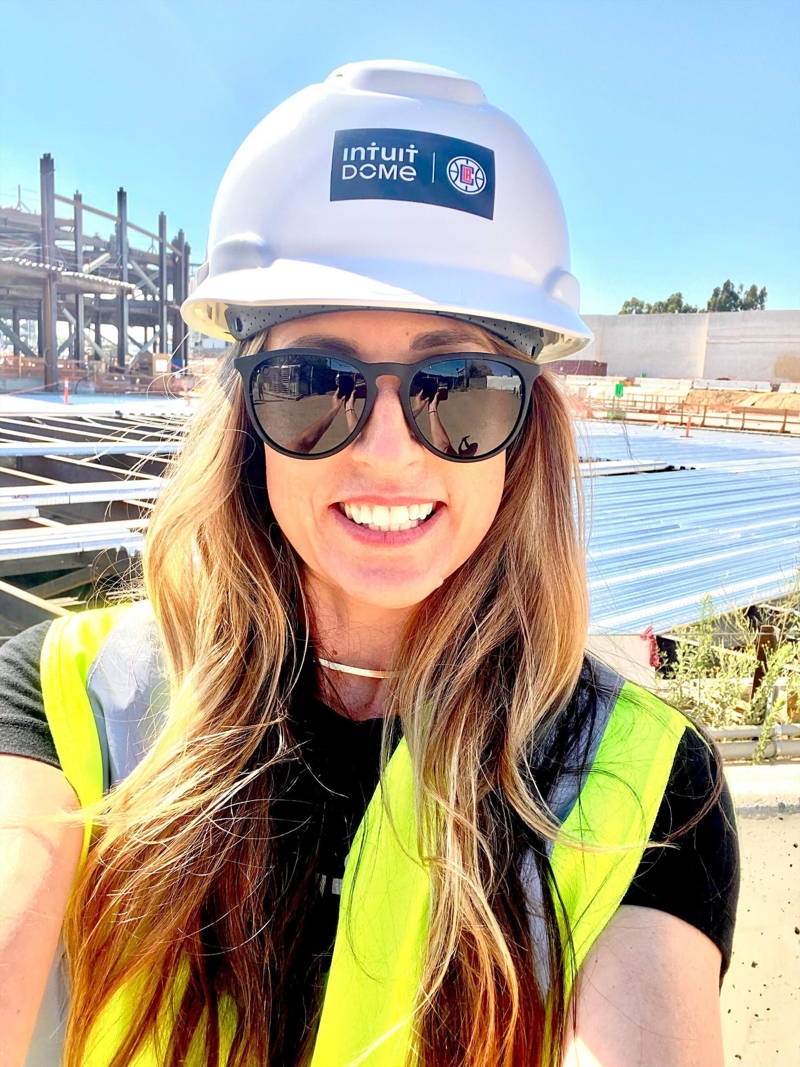 Intuit Global Director of Sponsorships
Her top three must-haves at work:
Equal Opportunities for Women and Men

Ability to Telecommute

The People You Work With
What she does:
"I have worked with Intuit for eight years, most of that time leading TurboTax brand strategy, advertising, and activation. Earlier this year, I made a mobility move to take on the exciting role of building Intuit's newly formed brand/sponsorship team. Our team is focused on supporting our company mission to 'power prosperity around the world' by increasing awareness, familiarity, and understanding of Intuit and its ecosystem, which are the key elements that have been proven, quantitatively, to strengthen reputation for Intuit and increase purchase intent for our great products: TurboTax, QuickBooks, Credit Karma, Mint and Mailchimp. Through brand sponsorships, including with the NFL, the Los Angeles Clippers, and Intuit Dome, our activations reflect Intuit's innovation, integrate our products and services, and serve as a high-reach platform to accelerate our corporate responsibility initiatives, including financial education, job readiness, and environmental sustainability."
---
Ravyn Williams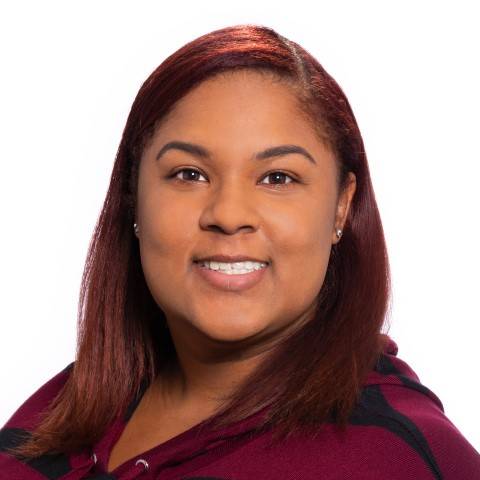 DEI Sales Event Project Manager
Her top three must-haves at work:
Learning Opportunities

Wellness Initiatives

The People You Work With
What she does:
"I support our sales organization, Intuit's diversity, equity, and inclusion (DEI) team, and one of Intuit's 14 employee resource groups (ERG):
Sales organization: My role in the sales organization is to 'power prosperity' by strengthening the sales culture: boosting morale, building trust/rapport, and ensuring inclusivity, all to improve business performance. I do this by creating quarterly engagement experiences for all 750+ U.S. sales employees.

DEI: Regarding our Intuit DEI team, my primary role is to be an early adopter of the programs that enables us to live the Intuit DEI strategy. I play various roles in partnering with our Tech Women @ Intuit team as well as our employee resource groups to help build capabilities that create an inclusive environment, ultimately driving engagement and retention with our employees.

Employee resource group: I am the global events manager for Intuit's African Ancestry Network (IAAN). My main focuses are to help inspire, grow, and connect the 600+ members in the network through large and mid-scale events that we host for cultural moments in time such as Black History Month, Black Business Month, Juneteenth, and many more."

One of our Best Companies to Work For, Intuit is rated most highly for Maternity and Adoptive Leave, Family Growth Support, and Support for Diversity, and their benefits back up their stellar reviews for those metrics. A returnship program, fertility support, and numerous employee resource groups make up some of that top-tier support. Explore more ratings and benefits, not to mention open jobs, at the link below.
Learn more ›
How did you end up in your role?
Danielle Roark: "As part of our TurboTax brand transformation, my team and I conceived our first mass-scale NFL sponsorship. TurboTax needed a way to stand out in a cluttered environment where competitors were constantly trying to copy our every move. Upon considering an NFL partnership, and understanding the objectives of other business segments, I quickly identified the incremental impact an NFL sponsorship could have across all of our brands. We then established a 'One-Intuit' NFL partnership to provide rights and benefits to all the brands in our portfolio, which for the past four years has successfully supported our products and services and provided a platform to showcase the good that Intuit does. When Intuit declared a bold goal of doubling customers and building a best-in-class reputation by 2025, I was tapped to explore how sponsorships could expand to achieve this.
One of our latest partnerships, which my team investigated and executed, was a 23-year deal with the Los Angeles Clippers to build Intuit Dome as the most technologically advanced arena experience in the world with a commitment to giving back to the community, and an opportunity to bring Intuit's innovative products and services to life throughout the arena experience, year-round. Through leading the project as a stretch assignment for over a year, I identified the opportunity to lead and build a dedicated brand sponsorships team to support these initiatives and accelerate our brand strategy globally."
Ravyn Williams: "My career journey at Intuit has been absolutely amazing. When I started at Intuit back in September 2016, I was in the very early stages of my career. Intuit has allowed me to explore different occupations such as operations, risk management, DEI, strategy within the sales org, which ultimately lead me into my current role as a project manager who focuses on DEI within the events we execute in sales. I was able to do this by networking, participating in mentee/mentor programs, as well as being candid about my passions and where I would like my career to go."
In your experience, how has Intuit defied expectations as an employer?
DR: "Intuit is a mission-based and values-driven company. Our mission is to 'power prosperity around the world,' and we effectively do this through the 120M+ customers we serve worldwide. Our values (Integrity Without Compromise, Courage, Customer Obsession, Stronger Together, and We Care and Give Back) drive everything we do, from the way that we work, to the products we build, to who we hire and partner with, and the go-to-market-plans we execute. I find Intuit to be best-in-class as a leading company in innovative products and services, corporate responsibility, and people and workplace. Intuit culture is the #1 reason top talent desires to work for our company, and I can personally say I've had the great pleasure to do the best work of my life while working for Intuit."
RW: "Since I started at Intuit in my very early career stages, Intuit has definitely defied expectations for me. I think the simplicity of being able to network and have mentors who are managers/VPs/SVPs of the company has really allowed me to go after what I want and not be afraid of what it takes to get to my career goals."
How does Intuit support you, your life, your career, or all of the above?
DR: "Over the past eight years, I've had the opportunity to expand my craft skills, develop exceptional, principle-based leadership and decision-making skills, and deliver impact well beyond what was defined as my designated role. With leadership's support, my initiative has paved the way for me to grow, build high-performing teams, and deliver outcomes that have quantifiably made a transformative impact on our business. This opportunity exists for every single employee at Intuit, and I'm so proud to see this consistently achieved across the organization, including with my own team.
On a more personal note, I'm a proud mom of two (ages 5 and 2), both of whom I was blessed with while working at Intuit. I always knew that I wanted to be a working mom and that it wouldn't be easy. However, the support I've received from Intuit leadership and my peers, including the network of moms and parents at Intuit has been incredible. I was able to take generous maternity leave and never felt that held me back from growing my career at Intuit. In fact, the two maternity leaves that I took empowered the growth of my teams, enabled me to return with elevated responsibilities, and provided opportunities for me to take on stretch assignments, like Intuit Dome, which opened up an entirely new career pathway for me.
I'd also add that working at Intuit throughout the pandemic has been a transformative experience. For working parents, kids became stuck at home, and many parents suddenly had to become full-time caregivers and school teachers while also having to get their full-time jobs done. Every Intuit employee around the world was impacted by loss in one way or another. I couldn't be more proud of and grateful for how Intuit immediately embraced a culture of increased empathy, trust, and understanding. I truly believe the pandemic made Intuit's community become stronger together. I saw so many parents and peers hit a new stride and realize if they could get through this, they could do anything. I believe the combination of Intuit's approach to the remote, and now hybrid, work environment, along with the incredible will of our employees, has increased tenacity, efficiency, and authenticity—and I can't wait for what we will achieve together, next!"
RW: "To elaborate one of my top three must-haves at work, Intuit has an amazing benefits package. I know when most folks think of benefits, they think of health and dental, (which are amazing at Intuit) but Intuit also provides a yearly incentive called the Well-Being for Life Program. Intuit has made it very clear that the company wants its employees to be healthy in all aspects of our lives. With this said, each full-time employee is eligible to receive up to $1,300 per fiscal year to help defray the cost of expenses related to well-being for you and your family. Because of this program, I have been able to purchase hiking equipment, as well as national park entry tickets in addition to other items that have assisted in not only my emotional wellness, but my physical well-being.
Beyond that, my education is important in ensuring I reach my career growth goals. Intuit offers multiple development experiences within a platform called Degreed. You are able to build a profile that best fits your focus areas and highlights your achievements. I refer to this tool daily. In addition to the Degreed platform, Intuit has allowed me to participate in career growth/networking conferences such as AfroTech as well as learning cohorts like Strive."