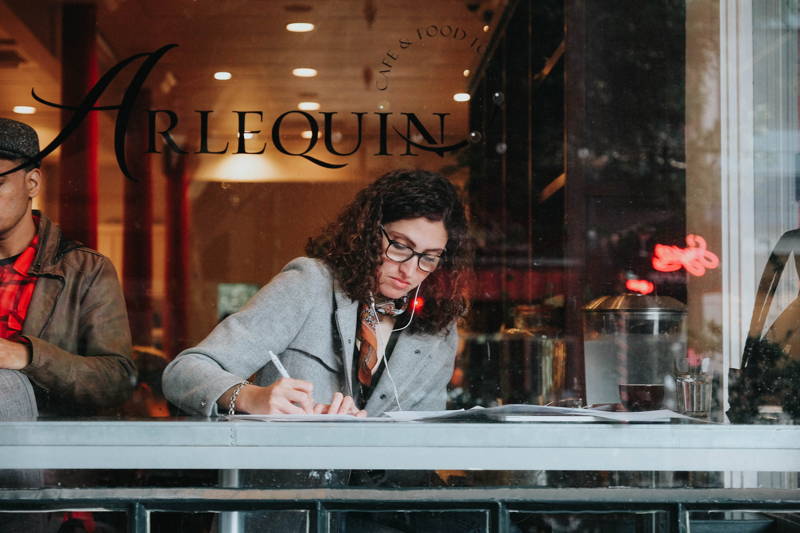 By Abbey Slattery
If you're in the midst of the job application process, odds are you'll need a solid list of references, and the right connections and recommendations can potentially make or break your chance at the job. In fact, eight out of 10 HR reps report checking references, and some hiring managers estimate that they eliminate 20 percent of candidates based on their professional references!
Who are the right connections to ask and how do you go about asking them? From broaching the subject to including the right materials, here's everything you need to know about securing your professional references.
Who should you ask to be your professional reference?
Your family members or friends from college might sing your praises, but that's not exactly what a future employer is looking for. While personal or character references certainly aren't bad to have on hand, professional references are the real bread and butter.
Former employer
One of the best recommendations that you can add to your portfolio is a strong recommendation from a former employer that not only speaks to your skills, but also shows that you're able to maintain a friendly relationship even after you've left a position.
Read more: How to Give Two-Weeks Notice: Letter Examples & Leaving on Good Terms
Colleague
It might not seem as important as a letter from your boss, but a good word from someone you've worked with can speak to a different—but still vital—set of skills, like how you work in a team and how you contribute to company culture.
Teacher or professor
Fresh out of college or a recent grad? If there's a specific teacher or professor you connected with or was heavily involved with your major and related to the job you're applying for, they'll be able to speak to how you handle your work and learn new skills.
Supervisor
A supervisor doesn't have to be work-related. Have you spent time volunteering? Done an internship on the side at any point? Participated in a pertinent extracurricular activity? A supervisor who worked with you in any of these capacities can not only speak to your work ethic, but also bring light to some of your passions, painting you as a three-dimensional candidate.
Read more: The Complete Guide to Getting a Job (Whether You're On Your First or Fifth)
The dos and don'ts of asking for a professional reference
Once you've narrowed whom you're going to ask, it's time for the tricky part: how to ask. It might feel a little awkward or intimidating at first, but once you know how to do it correctly, it's no sweat.
Do: Word your request carefully. After all, you want your reference to say positive things about you, so make sure your letter is cordial.
Don't: Make it seem like they have no choice, but instead ask if they would be willing to be a professional reference.
Do: Give plenty of notice before you need to submit your application, otherwise you'll risk coming across as underprepared or unprofessional.
Don't: Forget to provide a recent copy of your resume and a general description of the positions you're applying for. If they do end up getting a call from your potential employer, they'll know exactly what to say about your relevant skills.
Do: Keep it short, sweet, and grammatically perfect. Your potential reference won't want to read a novel or sift through spelling errors. Respect their time.
Don't: Ghost your reference after they've helped you out. Send them a little note to thank them for being willing—especially if you got the job!
Read more: How to Use Your Network Without Being Annoying
A reference request example
Hi Sam,

I hope life has been treating you well since the last time we last talked! I'm currently on the job hunt, and I was hoping you'd be willing to serve as a professional reference for me.

The skills and experience I while working at ACME would greatly enhance my current application, and having worked with you for three years, I'd love your permission to list you as a positive reference.

Please let me know if you have any questions. I've attached my latest resume and contact information, and would be more than happy to send along any further materials.

Thank you for your consideration, and don't hesitate to ask for anything else you might need.

Best,

Abbey