At InHerSight, our goal is to give you the insights you need to make the best decisions for your life and career, and our ratings data and scorecards for 65,000+ companies are a key piece of that equation. In this series, we're supplementing our cultural insights with answers to the important (and sometimes difficult to ask) questions women want answers to during the interview process.
This week we're talking to Brunswick Corporation, a nearly 175-year-old company that creates recreation products in the marine, fitness, and billiards industries. Brunswick is as committed to serving the environment as it is to its customers; Mercury Marine, a division of the corporation, was recently awarded the Wisconsin Business Friend of the Environment Award for the second time in four years. But, Brunswick is also a friend to women, with its people-first approach and offerings of flexible work hours and paid parental leave.
Brunswick Corporation
Interviewee: Brenna Preisser, Chief Human Resources Officer
Headquarters: Lake Forest, IL
Industry: Marine, fitness, and billiards products
Size: 10,000+ employees
InHerSight:
Can you start by telling us a little bit about Brunswick?
Brenna:
Brunswick Corporation is a leading manufacturer of marine engines, pleasure boats and fitness equipment, which includes brands like Mercury Marine, Boston Whaler, Lund Boats and Life Fitness. Infused throughout our Company's DNA is a genuine care for our employees. We have a deeply-rooted passion for our products, people, and customers, drawn upon decades of experience in the industry and inspired by the diverse talents and contributions of our teams.
Our nearly 175-year legacy continues to thrive because of the dedication from our 15,000 employees around the world. In recognition of our team's commitment to developing world-class products, we support career advancement and create a rewarding environment for them to learn, grow, and perform at their best.
InHerSight:
What are your favorite company values and what are some of the ways you exemplify them?
Brenna:
Working across many of our divisions and businesses over my career with Brunswick, three values have been consistent – genuine passion for our products and customers resulting in high accountability, leadership courage to "do the right thing" and an environment which supports innovation and well-being.
These values guide many of my decisions and how I approach work each day. I show up eager to make a difference for the 15,000 employees and millions of customers who share their lives with us. It's a great responsibility and an awesome opportunity for a positive impact.
Within the organization, these values are exemplified through our leadership development initiatives, new business models and product innovation, as well as the environments in which we work. As part of our efforts, we recently relocated and redesigned our corporate headquarters to facilitate more collaboration, energy and workplace flexibility.
It's the people within our Brunswick community who have always made work meaningful for me, and making a difference for them is what I find most rewarding.
InHerSight:
What would you tell prospective female employees about why your company is a great place to work?
Brenna:
At Brunswick, you are on a winning team and our goal is to help you achieve your full potential. Brunswick inspires a supportive and diverse workplace that empowers women to define and develop their career paths, while enhancing their skill sets and leadership abilities.
In addition, while we are leaders in the industries we compete in, we must continue to adapt and evolve to lead in the future. More women in critical roles of leadership and influence are key to leading in the future.
Recognizing this, not only is diversity prioritized, but we have also taken steps to promote a healthy work-life balance for all employees with such company-wide initiatives as paid parental leave and flexible work schedules. It's no surprise that Forbes has selected Brunswick as one of "America's Best 500 Midsize Employers for 2018."
InHerSight:
How does your company view diversity and seek to develop it?
Brenna:
The diversity of the organization, which sparks innovation and pulls the business into the future, will set our trajectory on growth and determine ultimate sustainability. Diversity is core to our future.
Diversity is the focus of many talent initiatives as we seek to hire and strengthen our succession pipeline with diverse talent. Brunswick is also committed to promoting diversity of thought to drive personal and professional growth. We believe that a more diverse future begins with educational opportunities and, for this reason, we promote professional development for our employees through our tuition reimbursement program. Brunswick also offers all our employees free access to Brunswick University, an online platform to learn new skills and develop professionally at any time.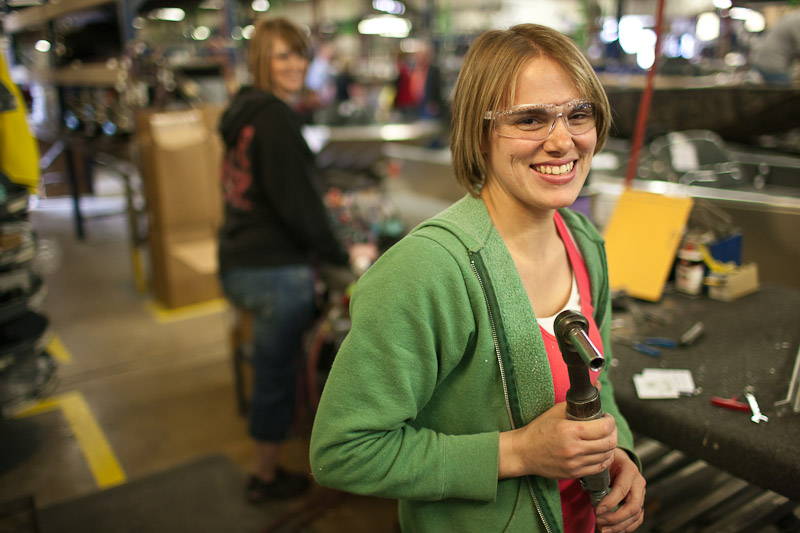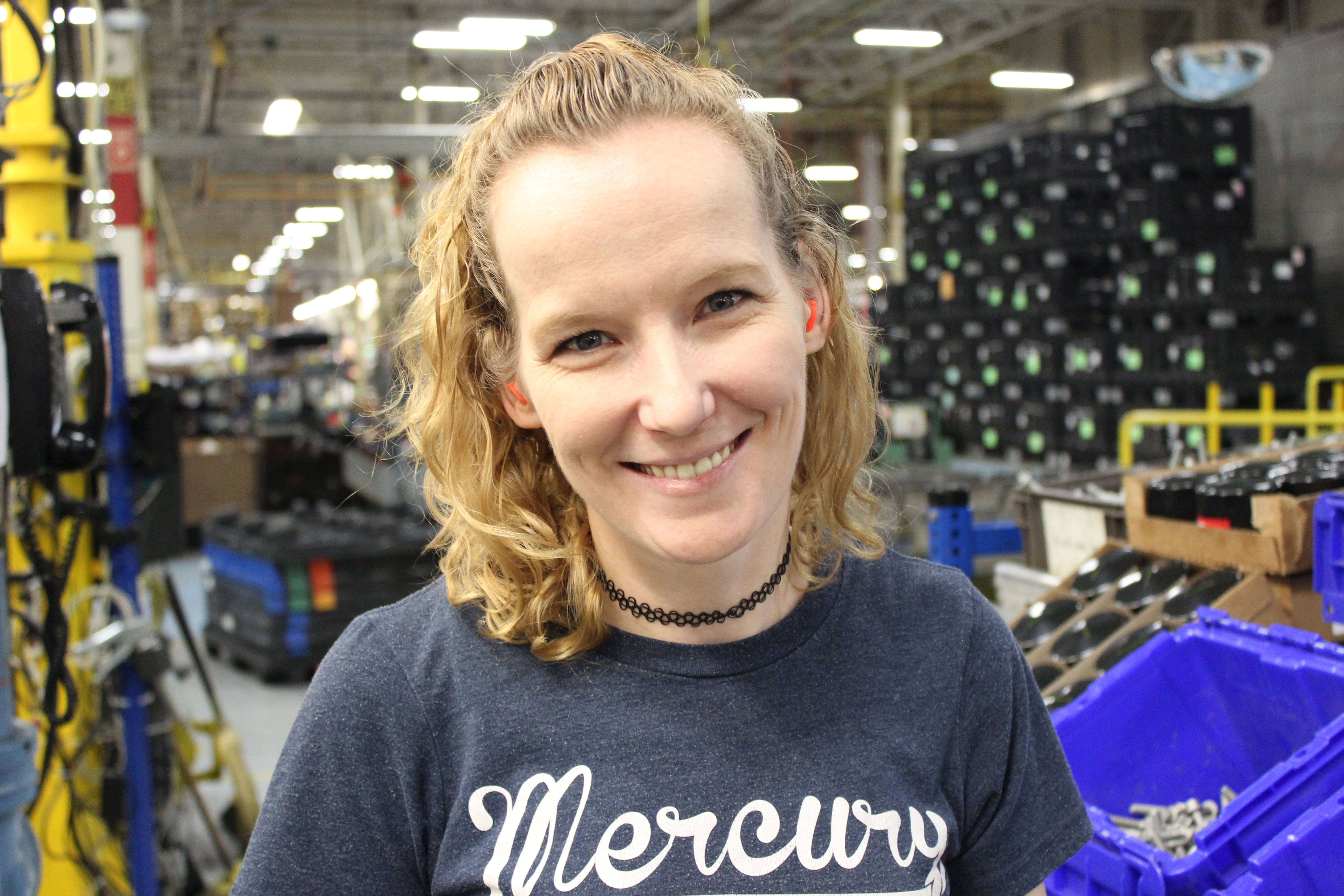 InHerSight:
Are there initiatives or support structures in place for minority groups?
Brenna:
We value diverse groups and perspectives throughout our organization, including our continuous efforts to grow and nurture women leaders. With more than 100 members, our Women's Leadership Council (WLC) was established in 2011 to connect, encourage and support Brunswick's women leaders and leverage their talents across the company. The WLC offers leadership development training programs and educational sessions hosted by Brunswick's senior leaders to learn about our business units and functional areas. In addition to annual meetings for our members, we host events throughout the year so that our female leaders can better connect with their peers and the communities in which they live and work.
InHerSight:
Does your company have executive level support for diversity?
Brenna:
As a member of the executive team, we understand that our company's diversity initiatives start from the top with strong leadership commitment. The executive team strives to elevate our diverse workforce at all levels–from the frontlines to middle management to senior leadership.
Brunswick's leaders have the power to champion diversity by example, and often sponsor such programs as the Women's Leadership Council. Our Board of Directors also values diversity in the company's boardroom composition by selecting individuals with a variety of backgrounds and perspectives and ensuring to have at least three diverse members.
Our executive leadership team supports initiatives to hire, develop and retain more female employees and represent women equally at all levels, which is achieved through deliberate planning, development of current talent, and outreach within our communities.
InHerSight:
What channels do you have in place for escalating issues like sexual harassment and how does the company ensure it is creating a safe work environment for all employees?
Brenna:
The safety of our employees is our number one priority, which is why we have robust policies in place preventing issues in the workplace, including an anti-harassment policy, as well as our Code of Conduct. We also have multiple avenues for addressing an issue or concern, which can include reporting incidents anonymously through our Ethics Program online, or by calling Brunswick's designated hotline. Employees can also report concerns directly to supervisors, human resources or local ethics counselors.
InHerSight:
Nearly 40% of women leave the workforce when they have children. How does your company support working moms?
Brenna:
In our growing efforts to better support working mothers and families, we recently announced our enhanced paid parental leave policy, which provides 12 weeks of leave for birthing mothers paid at 100%, inclusive of 2 weeks paid parental leave. Brunswick also accommodates flexible work schedules whenever possible to promote work-life balance for employees and their families. We recognize the important roles that family plays in our careers, as well as the expenditures involved with raising children.That is why we offer dependent care flexible spending accounts to provide financial support for such costs as daycare and before- and after-school care programs.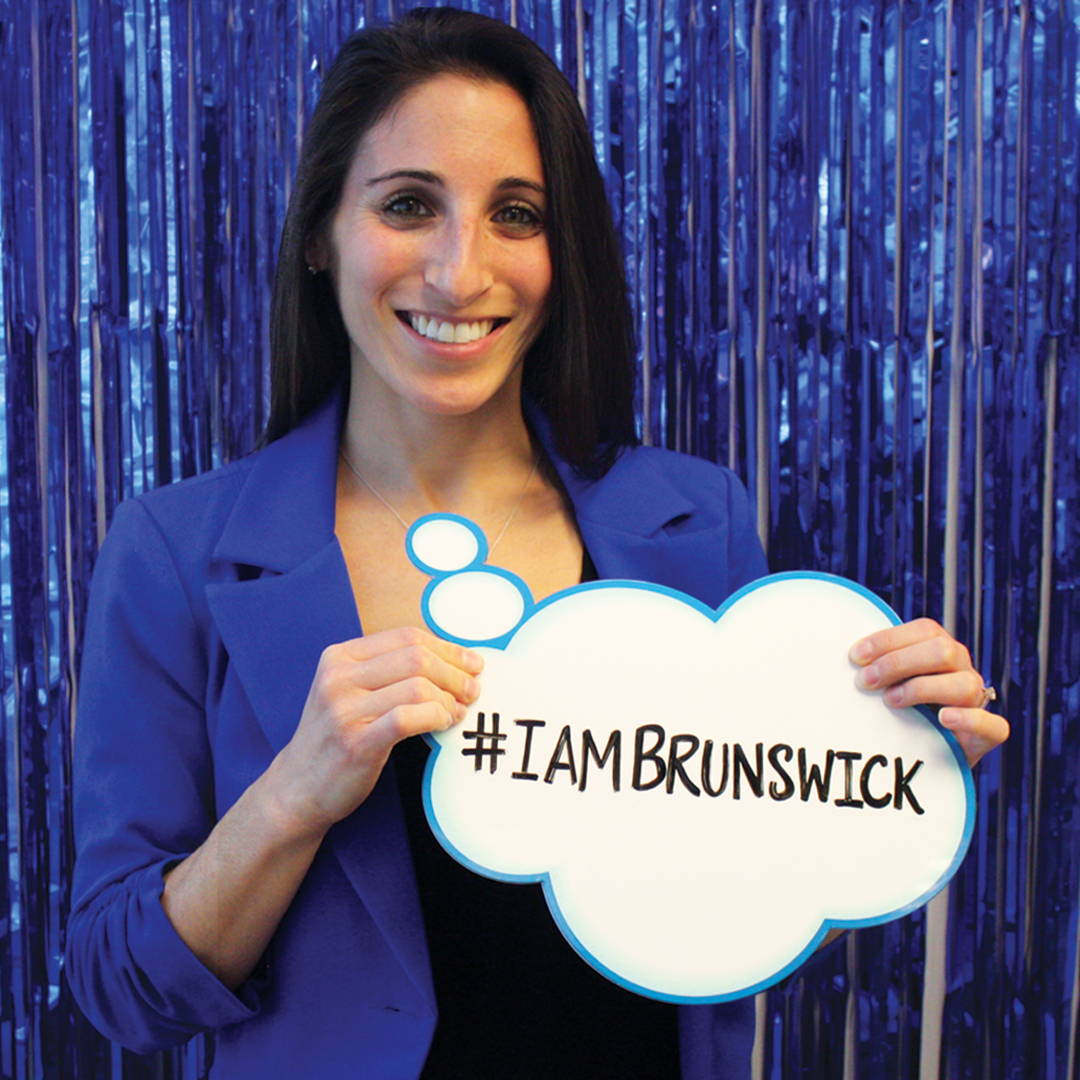 InHerSight:
What diversity, inclusion, and cultural competence training have your managers had?
Brenna:
Brunswick's ethics compliance program establishes standards and procedures to ensure a safe and inclusive workplace by providing managers and all employees with training on harassment and diversity. Everyone in the organization is also required to complete our code of conduct training that features a section on diversity in the workplace to promote ethical decision-making across the company.
InHerSight:
How do your company's recruiting efforts support a diverse workforce?
Brenna:
Led by Tammy Leisses, we pride ourselves in having a diverse talent acquisition team tasked with recruiting candidates they feel would fit our culture and support our diversity efforts. By targeting specific online job platforms and attending college career fairs, we are connecting with diverse communities and growing our talent pool with new perspectives and ideas.
Tammy and her recruiting team are dedicated to positioning Brunswick as an employer of choice, and ensuring a positive experience for hiring teams and candidates as they engage with our organization. We also invite teams across our divisions and brands to assist us in supporting a diverse workforce through our internal employee referral programs, which gives us the ability to connect with a wider pool of candidates reflective of the broader community.
---
Thank you, Brenna, for answering our questions! If you're interested in learning more, check out Brunswick Corporation's open positions, read about their benefits, and see ratings from the women who work there on the company's InHerSight profile .
Want your company to do a reverse interview? Send us an email at hello@inhersight or use our contact form to let us know.