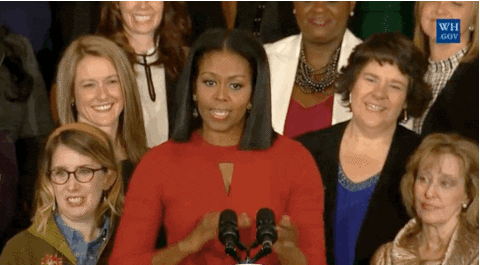 As InHerSight's thorough coverage of the gender pay gap will tell you, the difference between men's and women's salaries is a huge problem, and it's a problem that's not likely to end any time soon.
Pay transparency, or sharing all pay information with employees, can help. Research suggests that when companies disclose how much they pay employees, the wage gap decreases by 7 percent (at least in Denmark, where that study took place), and multiple studies on pay transparency have demonstrated its positive effects on productivity, motivation, and general employee performance. It's also good business sense: Companies that are more transparent are perceived to be more credible. With all those positives, why wouldn't you tell employees what their coworkers are making?
That's mainly a culture issue, and you'll see how it's addressed in the companies we've featured below. Government jobs excluded, this is why some businesses have decided to disclose 100 percent of their pay—and how that decision is helping them make workplaces better for all.
Read more: These Companies Rank Highly for Partial Pay Transparency
Whole Foods Market was ahead of the game in 1986 as the first American company to instate a policy of full pay transparency. Co-CEO John Mackey introduced this not in an attempt to close the pay gap, but rather to encourage employees to perform better and advance in the company. His philosophy was that knowledge of opportunities to earn higher pay would motivate employees in low-level positions to develop similar expertise and achievement. Mackey has also said he believes this policy improves trust by creating a unified mindset among employees. Without secrets, the playing field is leveled—somewhat. Whether this is reflected in a smaller or nonexistent pay gap is difficult to say, as individual pay information is only available to employees.
Read more: Understanding What the Gender Pay Gap Really Means
Buffer is a social media management tool that allows users to schedule social media posts on several platforms in advance. (Full disclosure: We use it here at InHerSight.) Buffer first began publishing salary information in 2013 in an effort to cultivate a positive team mindset. According to its website, "Transparency breeds trust, and trust is the foundation of great teamwork." But Buffer takes transparency one step further than telling employees what others make. Its "Open Salaries" tool and public spreadsheet of employee salaries allows anyone to access pay history. Buffer's goal is to be an entirely "Open Company," and keeping with that philosophy, for the past two years, they have also released a transparent pay analysis comparing how the company's male and female employees are paid.
Read more: The Size of the Gender Pay Gap Varies Across Industries
Based in New York, SumAll is a marketing analytics company that enables users to track business and social media metrics through data. CEO Dane Atkinson has said publicly that prior to SumAll, he owned another company and his hiring practices were focused entirely on saving money. There, he paid employees as little as he could negotiate, even if that meant paying one employee more for the same role. He realized the error of his ways when he witnessed how degrading it was when employees learned about the disparity. He has since referred to it as an "abusive system," and when he started SumAll in 2011, he did so with full salary transparency. People at SumAll are paid based on merit, and those with concerns about inequality are free to voice them and negotiate. The result is a high retention rate with low turnover. Similar to Whole Foods, salary information is primarily open to employees, so it's tough to find specific pay gap information. But according to customer experience manage Mahssa Mostajabi, SumAll "is transparent and therefore suffers no wage gap."
Read more: Companies: What Does and Doesn't Help Close the Gender Pay Gap
This article is part of InHerSight's month-long coverage of equal pay. Timed with Equal Pay Day, the series looks at how the pay gap affects women of all backgrounds and in all industries.