Megan Hageman is a Columbus-based freelance writer specializing in social media and content marketing.
Despite the fact that artists have always existed in all forms, culture has largely praised the work of men—the Pablo Picassos, the Vincent Van Goghs, the Andy Warhols—to the exclusion and overshadowing of female artists.
We love Frida Kahlo and Georgia O'Keefe, but there are so many highly skilled female artists whose names are unlikely to have appeared in your history books. Here are eight of them that you should know.

Night Creatures, Lee Krasner 1965. Photo by G. Starke via Flickr.
Lee Krasner
It is hard enough to stand out in the art community, but imagine if your husband was the artist overshadowing you. Lee Krasner began work and found her talent as an abstract expressionist painter eight years before meeting her future husband, Jackson Pollock.
Born in Brooklyn to Jewish family who emigrated from Russia, Krasner pulled away from artistic tradition of her day and focused notably on creating collages, which she would cut and assemble from her previous drawings and paintings. She believed art was an "expression of the inner self," and while she didn't consider herself a feminist, her work greatly influenced the feminist art movement.

Photo via Wikimedia Commons
Esther Eng
Cantonese-American filmmaker Ng Kam-ha, known by the name Esther Eng, defied societal norms of the early 1900s, and not just in her career as an artist.
Eng spent her early years in San Francisco, then began directing films in Hong Kong in 1936. A few years later, Eng became the first female director to direct Chinese-language films in the United States.
Eng's films were centered around women, with one even featuring an all-female cast, and crossed cultural boundaries of the day by depicting interracial relationships. The filmmaker identified as lesbian, but fortunately, was largely kept from discrimination of the time, at least in the artistic community, as her sexual orientation was accepted by the Cantonese opera with which she was connected.
Betsy Z. Casañas
This Latina artist is making a difference on a large scale…literally. Betsy Casañas has been creating influential murals worldwide for 25 years. After growing up in North Philadelphia in a community of color, Casañas has dedicated her artistic talents to amplify the voices to similar communities around the world.
The skilled muralist aims to shine a light on people portrayed as'second-class citizens' and wants to create a safer and more accepting world for everyone. In 2007, Casañas began the Semilla Arts Initiative to unite communities and empower individuals through artistic collaborations.
Sister Rosetta Tharpe
You know Elvis Presley and Johnny Cash and Jerry Lee Lewis, but do you know the woman who preceded these men and inspired generations of musicians after them?
Sister Rosetta Tharpe began her career as a singer, songwriter, and guitarist in 1938, and in 1945 recorded "Strange Things Happen Every Day"(listen to it here), the first gospel song to cross over into the R&B charts and served as one of the earliest models of rock & roll. Tharpe's style was simple and effervescent: a woman and a guitar and the songs she wrote, belted out with her powerful voice.
Tharpe crossed more than just boundaries of genre: a queer black woman, though her sexual orientation was not known very widely, she set the standard for what became the music made famous mostly by white, cisgender, heterosexual men.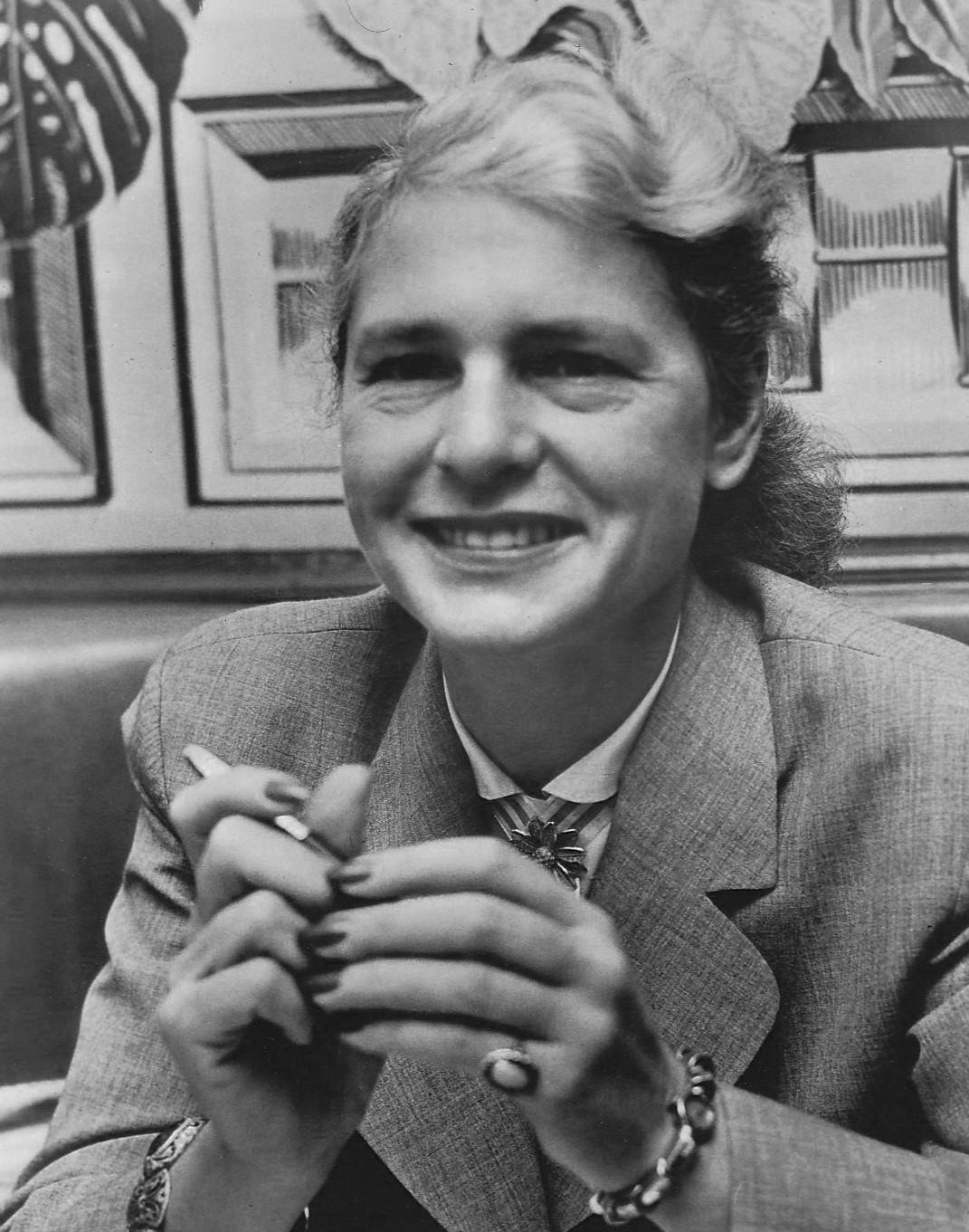 Photo via Wikimedia Commons
Margaret Bourke-White
American photojournalist Margaret Bourke-White broke down barriers with a list of firsts, not just for women, but for the entire photography industry. Her career first took off while working for Fortune magazine, where she became the first foreign photographer to capture images of industry in the Soviet Union in the 1930s.
Bourke-White later transferred her talent to Life magazine where she captured images of the Dust Bowl, the effects of The Great Depression, and even photographed Mahatma Ghandi just hours before his assassination. Her work brought to new eyes the stories of humanity and struggle around the world.

Old Arrow Maker, Edmonia Lewis 1872. Photo via Wikimedia Commons.
Edmonia Lewis
As a woman of both Native American and African-American descent in the 1800s, Edmonia Lewis's accomplishments as a sculptor were unprecedented.
Lewis was raised in upstate New York by family after her parents died when she was young. She was admitted to Oberlin College in 1859, but faced discrimination that prevented her from graduating, so Lewis decided to join a great number of other artists in traveling to Italy in hope of finding success.
Inspired by the sculptors whose work she experienced in Italy, Lewis began carving her masterpieces in a neoclassical style using Native American and abolitionist themes. Some of this female artist's most popular pieces can now be seen in various museums from the Smithsonian to the Metropolitan Museum of Art.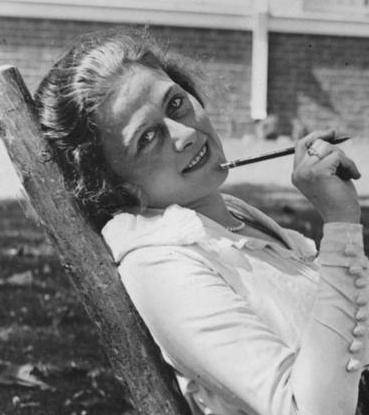 Photo via Wikimedia Commons
Frances Marion
Early in her career, the writer Frances Marion tried her hand at different forms, from a position as a writing assistant with film house Lois Weber Productions to a combat correspondent during World War I, before dedicating her time to Hollywood screenwriting, and eventually to film direction.
While working with Cosmopolitan Productions, Marion became the first film writer, male or female, to win two Academy Awards for her writing on the films The Big House and The Champ. During her many years in the industry, Marion wrote more than 300 films and became one of the most respected names in Hollywood.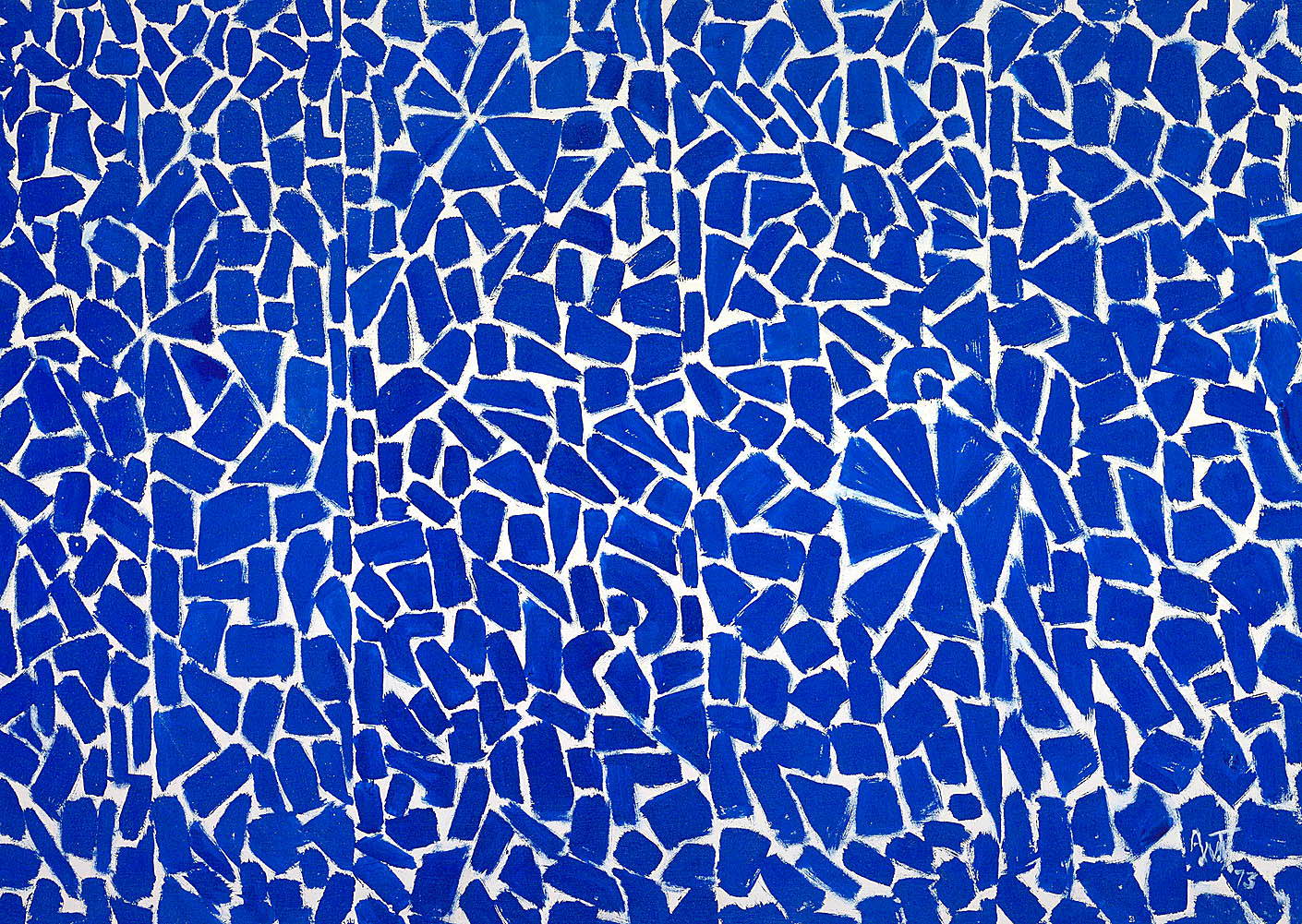 Elysian Fields, Alma Thomas 1973. Photo by Gandalf's Gallery via Flickr.
Alma Thomas
Alma Thomas' s painting career didn't fully take off until 1960, when she retired from a teaching career at almost 70 years old. Thomas's work focused mostly on colorful paintings inspired by pointillism and abstract expressionism.
While protest art was on the rise in the late mid-century, Thomas's work is distinguished by its emphasis on individualistic pieces focused on the beauty of objects and events around her. In 1972, this female artist became the first African-American woman to have her work recognized in a solo show at the Whitney Museum of American Art.