In a survey of 1,500 working women, InHerSight found that 54.1 percent say they have worked at a company with a "boys' club" culture.
A boys' club culture is one that is run and dominated by men to the detriment, exclusion, or abuse of women and minorities. In boys' clubs, women do not exist at the highest levels of leadership. They may be excluded from business decisions and office activities and their voices and opinions ignored; women may be passed over for promotions and raises in favor of male colleagues (often less qualified ones), and they might experience discrimination based on appearance, parental status, or pregnancy. While women experience these things in all types of work environments, boys' clubs condone and perpetuate these practices from the top down in the form of all- or nearly all–male executive and leadership teams.
Boys' club cultures stem from the antiquated notion that the office is a man's domain, and the home a woman's, so when women step out of what is believed to be their domain and into that of men, they are ostracized, harassed, and discriminated against.
While most women are fully aware of whether they work in a boys' club culture, they may not know the extent to which they are being discriminated against or missing out on professional opportunities. By nature, boys' clubs thrive in an environment of secrecy, with decisions often being made behind closed doors.
InHerSight surveyed working women about their experience in boys' club environments.
More than one in three women say they have missed out on a professional opportunity because the conversation took place during an out-of-office activity.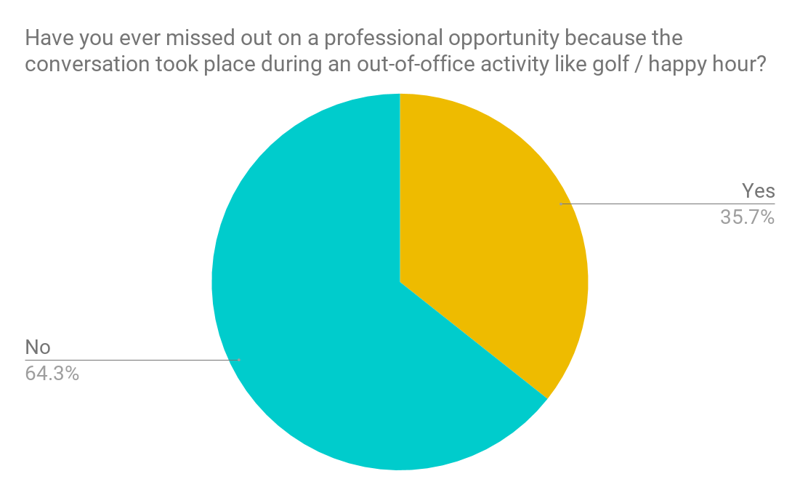 Thirty-seven percent say they have been passed over for a promotion because of their gender.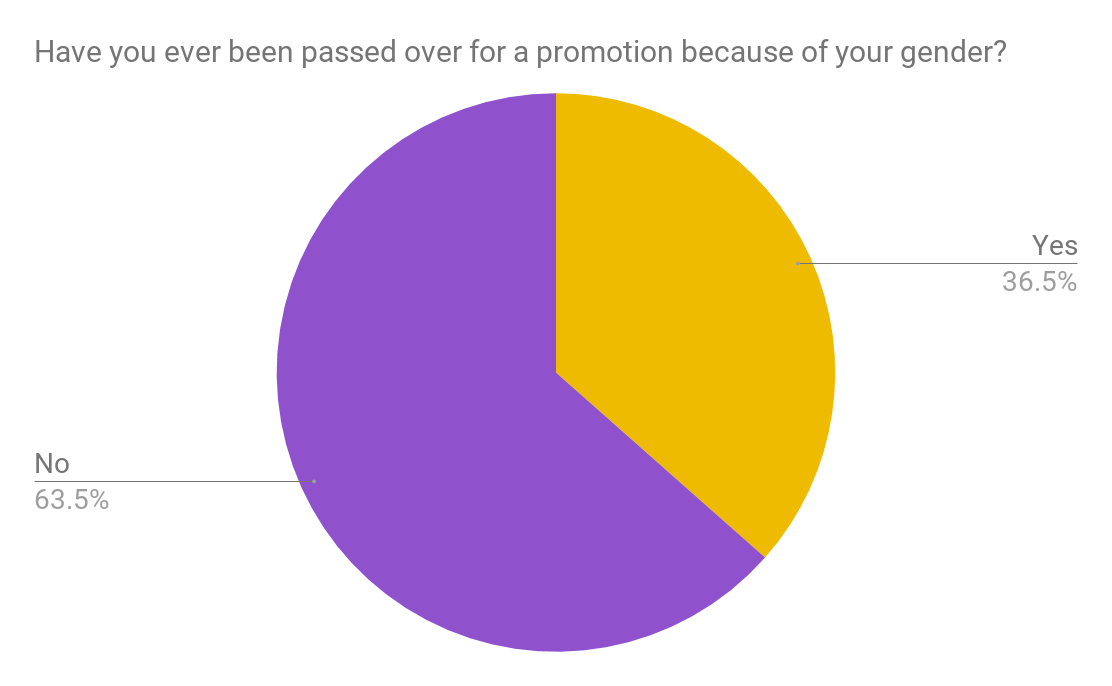 And nearly 50 percent of all survey respondents say they have discovered that a subordinate male colleague makes more money than they do.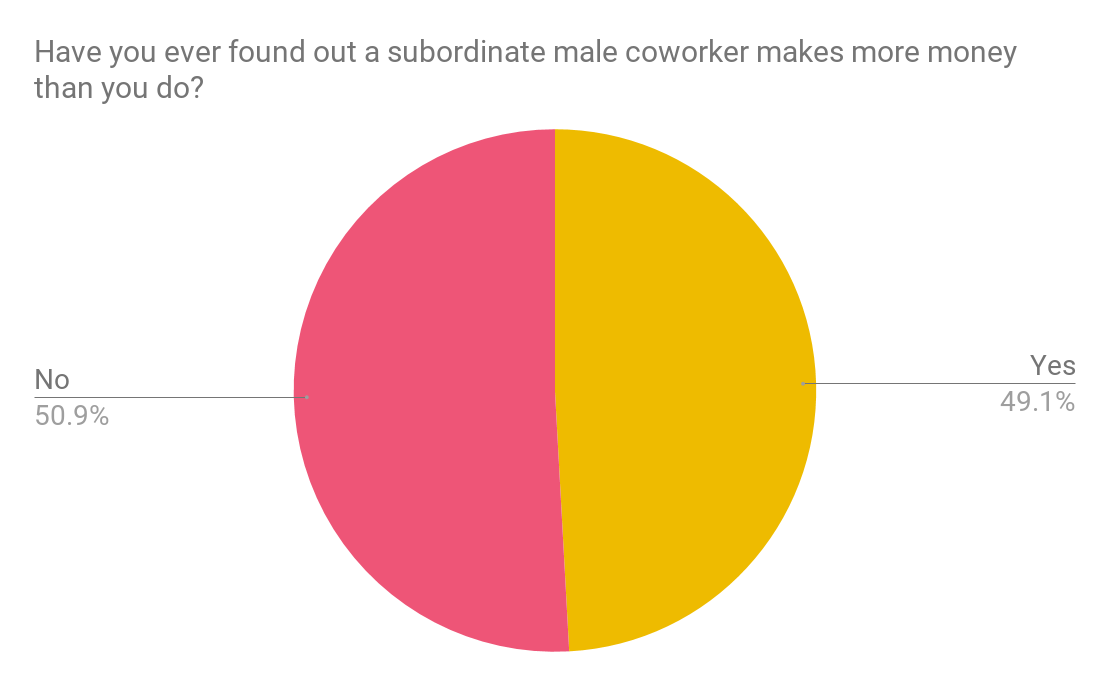 What can companies do to end the boys' club culture? Create gender-balanced workforces.
Ensuring women are hired and promoted to the highest levels in an organization is key to fighting damaging boys' club culture. And equality in leadership is also good for business. Companies with female representation on boards have higher productivity, says MSCI. And according to McKinsey, gender-diverse executive teams are 21 percent more likely to experience above-average profitability than are non-gender-diverse executive teams.
Equal gender representation in leadership prevents a boys' club culture from trickling down from the top, but no organization is immune. Companies should take care to hire women and men in equal numbers at all levels in an organization. This creates a culture of equality from top to bottom and discourages gender stereotypes from forming.
This, too, is good for business: A study by MIT found that moving from single-gender teams to ones split evenly along gender lines can increase revenue by roughly 41 percent.
Methodology
Boys club culture: Survey of 1,500 InHerSight users in June 2019.
Professional opportunity: Survey of 1,638 InHerSight users in June 2019.
Passed over for promotion: Survey of 1,544 InHerSight users in June 2019.
Male coworker: Survey of 2,017 InHerSight users in June 2019.
InHerSight has ratings and reviews by working women on more than 100,000 companies in the United States.