"We need more women in tech!" That's the rallying cry we've heard in diversity, equity, and inclusion (DEI) spaces for more than a decade, yet despite some progress, the number of women in technical roles amounts to just 28 percent. The number of women in senior leadership and CEO positions in tech is even smaller: only 10.9 percent of tech leaders are women.
Hiring more women to grow those numbers is the obvious solution, right? Actually, hiring is just the beginning.
In order to retain and advance women in tech, company cultures need to be hospitable to women employees. Factors like on-the-job learning opportunities, DEI initiatives, strategic career growth opportunities, and company benefits need to evolve to support a diverse range of wants and needs.
Plenty of companies nowadays are taking steps to figure out those new must-haves, but we wanted a glimpse of the future: What does a career look like at a company that's moved beyond the hiring stage and is advancing and supporting the careers of women leaders in tech?
InHerSight spoke to five women leaders in tech at Amazon to find out how the company supports them and to learn more about the greatest influences on their careers thus far. These five takeaways from those conversations are what we deem to be major must-haves for supporting women leaders in tech—and eventually boosting that 28 percent to a solid 50.

Big companies offer big benefits. Most highly rated for Equal Opportunities for Women and Men, Maternity and Adoptive Leave, and Management Opportunities, Amazon offers up to 20 weeks of paid parental leave for birthing parents, gender transition support, and has made a $700 million commitment to upskilling. Click to explore Amazon's ratings, benefits, and open roles now!
Learn more ›
5 things women leaders in tech need to thrive
1. Opportunities for growth
"Opportunity is a workplace must-have," says Andrea Bahr, a software development manager (SDM) who is accountable for the customer experience, project prioritization, and software quality produced by her team as well as the career growth of those who report to her. "I believe in learning through experience, and that challenging yourself in those experiences is where you truly grow. Sometimes we all need a nudge to go outside our comfort zone, and having a work environment that encourages that will expedite your career trajectory."
Bahr experienced this firsthand. "When I was given the opportunity to try out a management role, I was thrown into a role scoped at a level above my current one," she says. "It's the type of role you would never apply to because you wouldn't think you're qualified. However, that opportunity set me up to quickly learn and my network here at Amazon was beyond supportive along the way. It was a challenge, and there were definitely days I doubted myself. Being a perpetual student, I tend to find motivation in the idea that, 'It's not that I can't do it, I just haven't learned enough yet to do as well as I'd like.' That drive kept me going and ultimately the opportunity helped expedite my career growth!"
Fellow SDM and people manager Dharinee Gupta says these opportunities are imperative for creating a gender equitable leadership pipeline. "Not having enough women in leadership is not a problem that can be solved overnight," she says. "We must invest in identifying talent and providing them opportunities to grow into those roles."
2. Support at work and at home
Senior Technical Program Manager Priya Santhanam says one of the most important workplace must-haves to her at this stage in her career is support on all fronts—at home and at work.
"As a dual career family with two small children, the support from our family was monumental in helping me drive my career while growing my family," she says, as are the the mentors and sponsors who can "speak for me in rooms where I am not present."
Mahalakshmi Venkataraman agrees. A director of software development, she's in charge of the team that creates new technology to recruit top talent to Amazon, and she attributes her rise in the tech world to the support she received early on. "The one fundamental reason for why I am where I am today is the unconditional support I received from my father in my formative years," Venkataraman says. "In a society that had so many opinionated views around what a woman should and should not do, my dad was my biggest cheerleader and encouraged me to see the limitless potential I had. I lost him nine years ago, but his words will always stay with me and cheer me on during my successes, and the memories of his warm teddy bear hugs will take me through hard times as well."
That feeling of support is maintained now through things like company culture, which Venkataraman considers to be one of her top must-haves. "A culture that openly cares and values diversity, equity, and inclusion creates an environment where it is safe for you to bring your entire self," she says.
Gupta adds that access to support through mentorships at Amazon has been plentiful, which has encouraged her career. "I am grateful to Amazon for providing an environment where I could learn and grow," she says. "I have had access to very resourceful mentors over the years who have helped me navigate various problems—be they technical or organizational. For example, a few years back I had frequent manager changes, and my mentor helped me make sure that it didn't negatively impact my career growth. In another example, I got an opportunity to transition from being a senior software development engineer to software development manager. My manager helped identify my strengths and coached me to deliver my best as a software development manager."
3. Drive for education and innovation
Senior Software Development Manager Joy Fan heads the Amazon team that optimizes company resources to help lower infrastructure costs. Their challenge: Do more with less.
This goal illustrates Fan's career path. "Exposing myself to new technologies and ideas helped me get into the high-tech industry and navigate through multiple platform shifts," she says. "Taking classes, participating in events, reading papers, learning from colleagues and mentors helped me shape my career path."
In addition to the opportunity to work with many inspiring technical leaders throughout her career, Fan says innovation is always encouraged and nurtured on her team at Amazon, which drives growth. "We often have healthy debates on big ideas to come up with new solutions to deliver for our customers. The atmosphere at work naturally pushes me to put forth my best, and I've learned so much on the journey."
Gupta and Bahr, too, have advanced thanks to striving for new knowledge. "My ability to overcome challenges and the zeal to learn and grow has gotten me this far," Gupta says. "Working at Amazon has given me the opportunity to learn from some peers who I absolutely look up to. Having this support system and an ocean of knowledge around me equipped me to navigate all challenges."
"Whether it is closing a knowledge gap, asking the why behind the what, challenging myself to develop a new skill, or staying ahead on the latest in my industry, I genuinely enjoy learning and growing!" Bahr says. "Leaders drive change. Get comfortable with being uncomfortable by finding ways to challenge yourself."
4. Workplace flexibility
One common hurdle for women in leadership roles is balancing family with career aspirations. About the time that women begin to advance, they also start thinking of having children. To pursue both, flexibility at work is key.
"There are great 'mom days' and great 'program manager days'—and both rarely happen at the same time in life!" Santhanam says. "Amazon gives me the flexibility to show up and take charge of whichever of the two is critical at the time, and I love that flexibility. This flexibility is the backbone for our growth as parents and professionals."
But beyond parenting, there are so many other reasons that flexibility bolsters women's careers. Venkataraman, who is a mom of teenagers who are heading off to college, says she'll need flexibility in the future, "I have an aging parent to be the caregiver for," she says. "So having some amount of flexibility to be there to support those people in my life will be key."
And Gupta's perspective is about harmonizing the two: "A lot is said about work-life balance but I believe 'work' and 'life' are integrated. One affects the other. A couple of things that help bring the best out of me are, first, flexible work hours—different schedules work for different individuals. With a shift toward hybrid work and more cross-time zone collaboration, it is very important to figure out a schedule that gives my team the flexibility they need, but also gives everyone enough opportunity to collaborate."
5. A sense of belonging
In tech spaces, it's not uncommon for a woman to be the only woman on a team, and that lack of shared experiences can make navigating a workplace and building confidence tricky.
Venkataraman says the intentional diversity on her team helped her avoid this pitfall. "My team at Amazon is a very diverse group across various dimensions—gender, religion, race, marital status, ethnicity, parental status, age, education, geographic location, occupation, language, and many such components. And we have never hesitated to bring our entire self into most conversations."
During a recent staff meeting, her team went around the table sharing their goals for 2023—professional and personal. "Most individuals found it incredibly safe to be able to share their personal goals," Venkataraman says. "In fact, many preferred to discuss personal goals over professional goals. Goals included anything from writing their first book, to achieving their personal best in golf, to venturing outside of their comfort zone to travel solo. Some people were comfortable to share their fears about achieving these goals, and others leaned in to offer support based on their own experiences. Having this sense of belonging and security is a key factor that influences my overall wellbeing and happiness at work."
Meet Amazon's tech leaders: What is one piece of advice you'd give to yourself 10 years ago?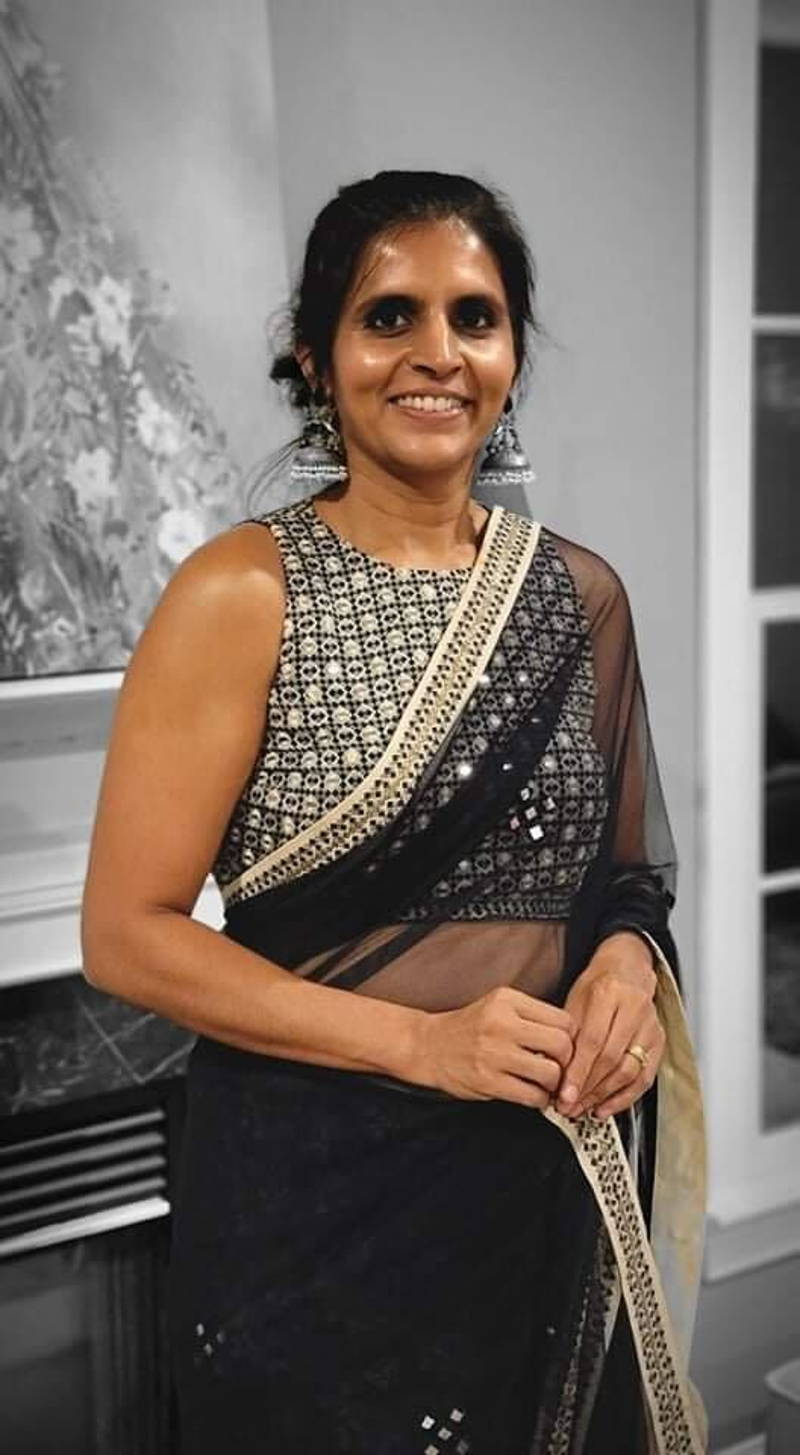 "Mindfulness. Mindfulness. Mindfulness. As responsibilities grow in life—both professional and personal—it is critical to find various coping mechanisms to stay centered and not burn out. What has helped me time and again is the intentionality of setting aside time for self-care. Be it my one-hour workouts, or 20 mins of time every morning just to simply focus on my breath. I wasn't this rigorous with my self-care regimen 10 years ago, and I definitely felt like I was carrying a much heavier weight on my shoulders than I do today." —Mahalakshmi Venkataraman
---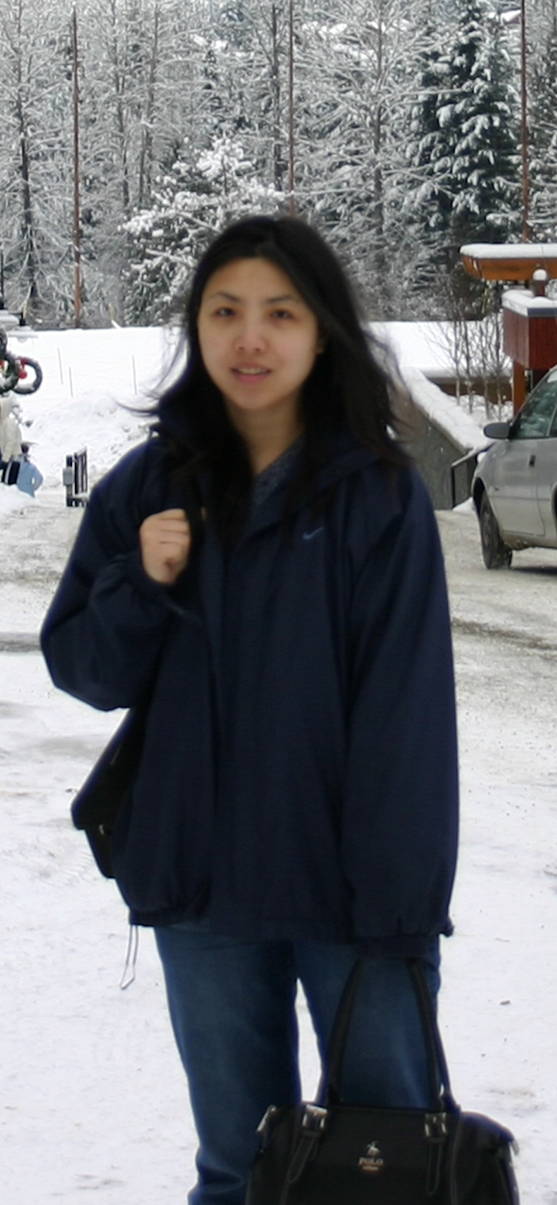 "Don't be afraid to follow your dreams, do what you love, and success will follow. If you're not happy, make a change and don't be afraid to fail or worry about short-term setbacks. The most important thing is to be able to reflect back on your life without regret." —Joy Fan
---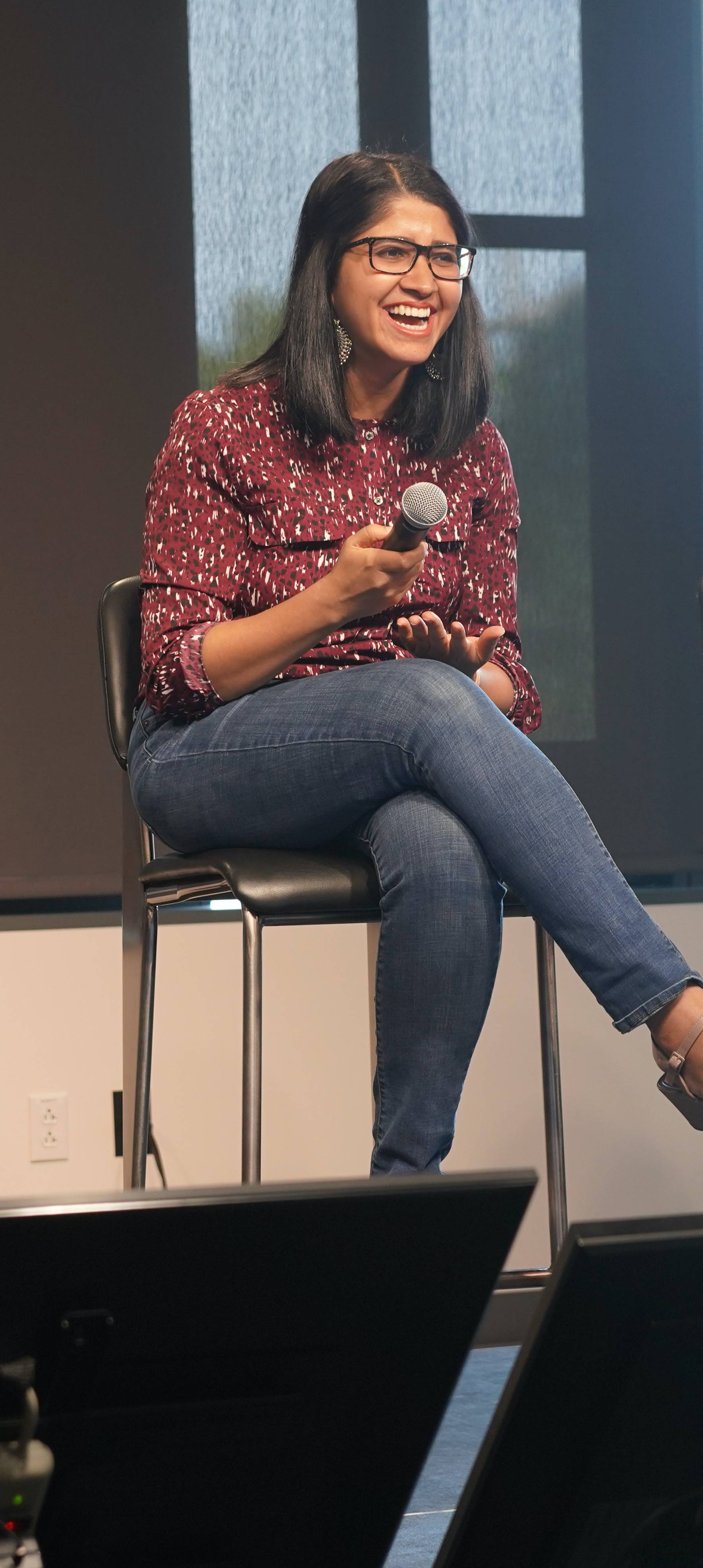 "Speak up and be brave, your opinion matters!" —Priya Santhanam
---
"Be more confident. When I started working at Amazon as a software development engineer, I had a classic case of imposter syndrome. Over the years, this has changed. I learned to not doubt my abilities and to use my deliverables to build confidence. A few books, plus connecting with engineers with similar experiences has helped. Additionally, after mentoring multiple other people, I noticed that imposter syndrome is much more common among women. If I could give my past self some advice, it would be to approach problems more confidently and to trust my abilities." —Dharinee Gupta
---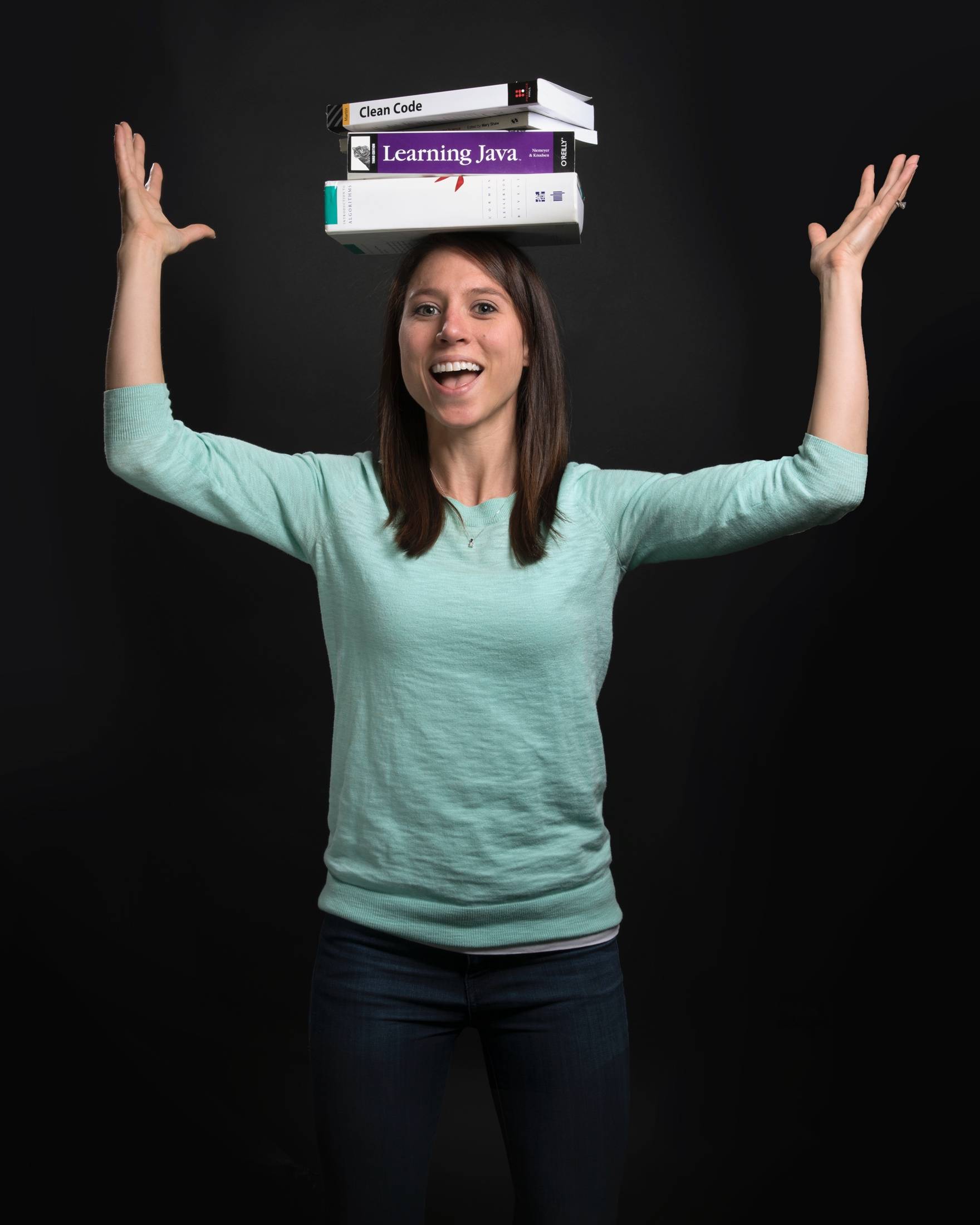 "The most important skill is being able to break down large ambiguous problems into smaller more manageable ones. There is stress in every role and at every level. You have to take each challenge day by day, find ways to break things into small, manageable chunks, prioritize and execute accordingly." —Andrea Bahr