Women make up about 50 percent of the workforce, but in male-dominated industries, that number is considerably reduced, some industries more so than others. In tech, for instance, women now amount to about 30 percent of the workforce. In industries like electrical construction, electrical infrastructure, and renewable energy, that number is only around 20 percent.
Sound like there's a lot of work to be done to advance gender representation in these fields? Of course there is. But there also a lot of hope and opportunity for women in these industries, and that comes in form of employers like MYR Group, a Colorado-based electrical construction company recently named #2 on the Top 50 Firms in Electrical on Engineering News-Records with this to say about recruiting a diverse team and fostering a welcoming environment: "We believe that building a truly inclusive culture is essential for all our employees to experience a sense of belonging and support, so they can bring their authentic, whole selves to work each day."
Mindie McIff, one of their VPs, has worked her way up through MYR Group. We asked to share what her industry was like when she first started and how it's evolved over the years. Read on to learn more about the ways MYR Group supports employees while also forging a path to a more diverse future.
---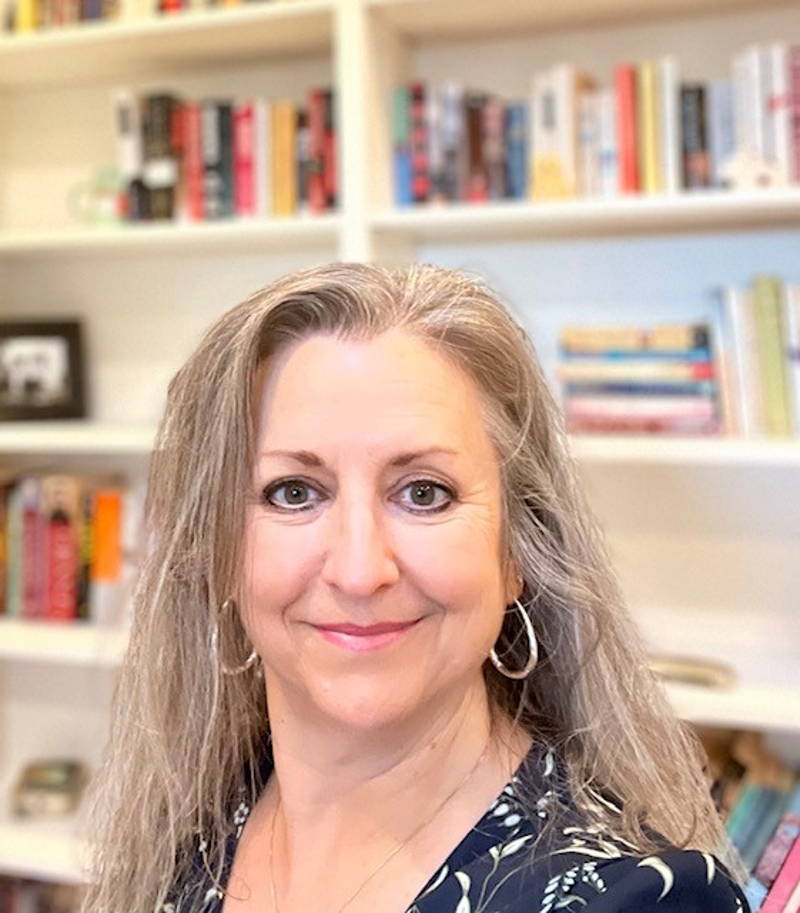 Mindie McIff
Regional VP T&D West, VP Corporate Estimating at MYR Group
Top three must-haves at work:
Equal Opportunities for Women and Men
Management Opportunities
The People You Work With
Tell us first about your role at MYR Group. What are your responsibilities and what is your day to day like?
As a Regional VP of T&D West, I have oversight of three districts: SLC District, which covers Utah, Wyoming, Idaho, and Nevada; the Portland District, which covers Oregon, Washington, Northern California, and Western Montana; and the Alaska District. My day to day is supporting the management and personnel in those districts, assisting with any help they may need from estimating, working with internal MYR departments, financial reporting, and client relations. I do try and physically fill in for my managers while they are on vacation, as well as visit job sites when I can. With my other hat as VP of Corporate Estimating, I oversee the corporate estimating group and help with training, corporate bid reviews, the MYR Estimator Trainee Program, and overall management of the department. I sit on various MYR internal committees as well as short term initiative groups.
You've been in the transmission and distribution industry for nearly 30 years. How did you end up working in this role and industry?
You could say line work was in my blood. My father was a journeyman lineman and four of his five brothers were in the business as well. My dad worked his way up to a manager level and eventually the company he worked for was bought by L.E. Myers. Fast forward to 22 years later, and I was a new college graduate and his office was looking for a payroll clerk so I put in my resume, with some trepidation, and was hired.
That was how I started in the industry; the trepidation was my anxiety over being the boss' daughter. I always worked twice as hard to prove I was "worthy"; the role is another story. I worked for about nine years as a payroll, accounts payable, and billing clerk, but I was eager to do more with myself. I started helping the estimator in the office, and he started teaching me how to estimate. I really loved estimating and became very passionate about the work, even though it was really intimidating going to pre-bids with a lot of men who didn't think I had what it took to be successful.
My dad retired and the manager who took over for him had a ton of faith in me and really thought I should continue to expand my role in the district. I owe a lot to him because my dad was old school and never would have given "a girl" the same opportunities. The new manager sat down with me and wrote out a plan of what his expectations were of me and how, if I progressed, I could become a full-time estimator and even a project manager.
I worked extremely hard, lots of long hours and weekends, to learn and prove to myself and others that I could be successful, was not being "handed" anything, and was understanding the work. Our district was awarded multiple very large contracts in consecutive years that I had a large role in, and the learning curve really revved up because of the pace that was demanded. The district did very well, and my hard work was not unnoticed. I was promoted to operations manager, district manager, VP, then Regional VP.
Along the way, I was encouraged by our current CEO, Richard S. Swartz, to take over our Corporate Estimating Department. During this time, we have established the Estimator Training Program, Estimating Committee, bid database, and many other initiatives to help educate and assist our estimating personnel throughout the company.
Rated most highly for The People You Work With, Learning Opportunities, and Sense of Belonging, MYR Group invests heavily in educational support programs, including tuition assistance, and support for job-related certifications or licenses. They also have an internal leadership training program and project management development program. Click the link to explore open opportunities at this women-friendly employer!
Learn more ›
How has the industry changed for women throughout your career?
I used to go into meetings, internal and external, and be the only woman. At first, that was intimidating, but eventually, it was second nature. I didn't expect anything different. In the last five to 10 years, I go to meetings and there is usually at least one other woman. That may not seem like much, but even if its just one more, that is a 50 percent increase!
When I first started going to job walks, it was not unusual for one of the men attending to ask if I needed help walking around a substation, or they would point out something that was obvious and speak slow and loud to me to make sure I was getting it! Times have changed. Now, no one bats an eye when a woman shows up at a job site or a job walk. People are getting more agreeable to seeing women in what were once male-dominated roles. Women in turn are getting more confident and comfortable being in those roles because they see other women as examples. The industry in general is much more willing to look at what once was considered "non-traditional personnel" to fill positions that were once male-dominated.
I was the only female T&D estimator for a lot of years, but currently, we have 10 female estimators and/or trainees. These women are positioned to become the next generation of managers and executives in the MYR family.
Despite being in a male-dominated industry, what are some ways the culture at MYR Group supports women employees and fosters a welcoming environment?
Honestly, I would not be where I am today with out the support I received from men at MYR Group in positions that could make decisions. Yes, I worked extremely hard and sacrificed a lot, but all of that would have been for naught if people like our current CEO had not had the faith and confidence in me that I could break down some of those "old school" walls and help the company succeed and grow. I have always been encouraged by MYR Group to grow, have always felt challenged, and have never felt there was an invisible ceiling keeping me down.
What advice would you give women thinking of pursuing a career in your field?
Confidence! Confidence! Confidence! Don't doubt yourself, have faith in yourself. Know that with hard work and dedication you can learn the technical and contractual side of electrical construction. Don't be intimidated, don't worry about what others think of you, apply yourself, and you will be successful! If you enjoy multi-tasking, working under pressure, learning new things, challenging yourself, and going out to jobs to see work getting done, grab your PPE and get started!