​​Employee resource groups (ERGs) can be integral to helping employees find a sense of community and belonging at an organization, but creating a successful ERG requires clear expectations, meaningful actions, measurable results (aka a change in a company's benefits, culture, or policies), and feedback from members that they feel seen and heard. We asked our partner companies to share how one of their ERGs is moving the needle for equity at their organization. Here's a behind-the-scenes look at the Black Employees' Resource Group (BERG) group at Crunchbase.
Crunchbase's Black Employees' Resource Group
As part of their ongoing diversity, equity, and inclusion (DEI) commitments and anti-racism action plan, Crunchbase recently launched their ERG program. The founding members of BERG were the first to apply; they'd met among themselves to decide on the group's leadership and member structure, mission, vision, values, and more.
Now, as the company's first official ERG, BERG offers programming and support that prioritizes education, inclusion, and growth for Black employees as well as allies. In their words, that means, "specifically and intentionally supporting the professional lives and spirit of all Black employees of African descent at Crunchbase" while also aiding in the company's efforts to prioritize DEI.
Expectation: Their goals
Since their recent founding, BERG has created three main goals to drive diversity and growth and build community:
To support overall Crunchbase efforts in hiring Black people. In collaboration with the recruitment team, they're aiming to create and develop a recruitment pipeline specific to Black employees. The end goal is for their team to reflect the diversity of Crunchbase's customers.

To raise awareness of Black culture at the company and in the overall DEI strategy. Crunchbase says that some of BERG's members are also a part of the Culture and Belonging team, where they collaborate on cultural activities to celebrate diversity each month. That crossover will help BERG achieve his goal.

To uphold the purpose and mission of Crunchbase's DEI strategy by creating a safe space for employees to feel included and welcomed, so they can really thrive being themselves. BERG is made up of employees from various backgrounds, including sales, recruiting, and finance—this allows them to work cross-functionally, rallying around shared, exciting, and transparent goals to help increase career development for Black employees. And when colleagues are able to be their authentic, genuines selves, BERG—and Crunchbase as a whole—can focus more fully on setting measurable and ambitious goals for each quarter.
Employee insight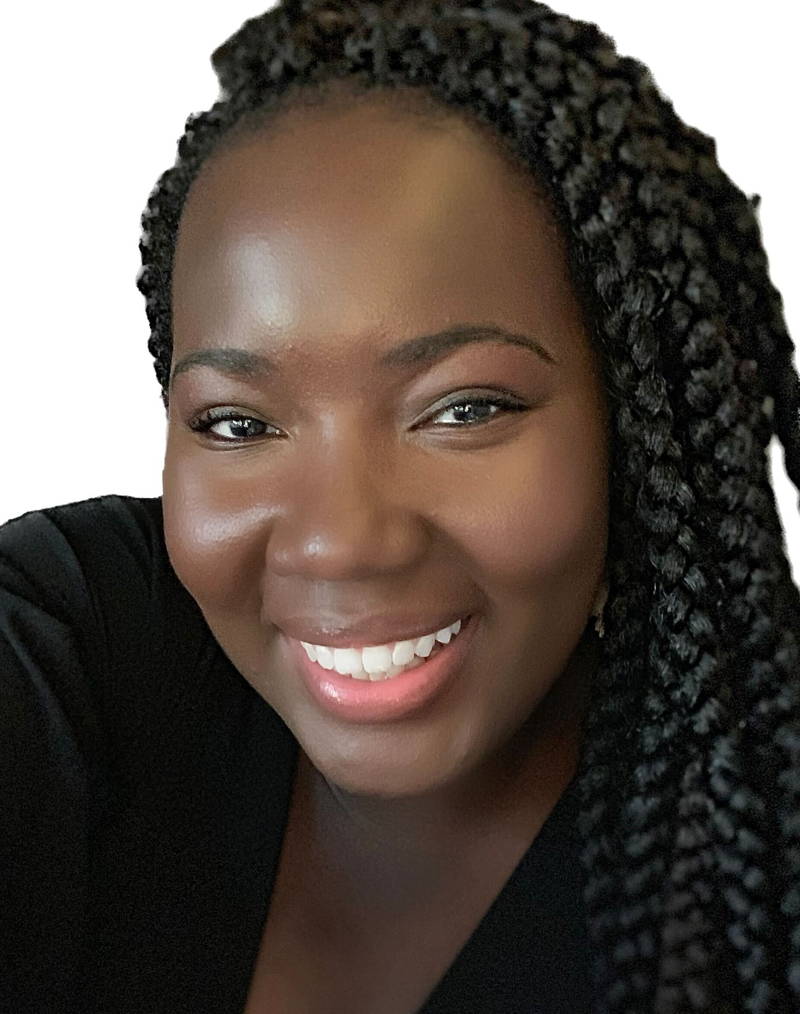 "Although our ERG is still very new and we are still in the beginning stages, as a founding member, I was grateful that Crunchbase quickly provided guidance when we requested that an ERG be formed for Black employees. We have been provided with resources to ensure that our ERG succeeds and serves as a safe space and resource for those within the group as well as allies. This gives me a sense of belonging in that my perspective and experience is valued, and I am able to be among those who look like me." —Brionna Eslamiamiabadi, Data Quality Specialist
Action: Programming they offer
In addition to supporting recruitment efforts, BERG also provides support by:
Hosting one BERG event per quarter. They held an informal meet and greet in August and a virtual recruitment event in October. Q3 and Q4, complete!

Establishing and releasing one BERG newsletter edition per quarter. Distributed internally within the BERG group and posted to the Crunchbase's ERG intranet page, these newsletters include general information about the group, as well as member shoutouts, recruitment highlights, upcoming events, professional development resources, and more.
Results: Progress they've made
Thus far, members of BERG have been vital in helping to plan and educate during Black History Month and Juneteenth, and about the various social injustices in current events. Currently, BERG is also working with Crunchbase's talent team to ensure the company's hiring process is inclusive and is assisting in expanding their pipeline of Black candidates.
Excited about how Crunchbase plans to recruit and support Black employees? Learn more about the company's support for employees, their ratings, and open jobs here.