"Life begins at 40," right? That depends on what you mean by life, exactly. While Vera Wang didn't open her first bridal boutique until she was 40, and Viola Davis didn't land her breakthrough role until 42, the decades that led to these turning points were likely the definition of "life": messy, entertaining, unpredictable, and empowering.
Life, it seems, doesn't begin at 40—it gets better, because you've put in the time and effort to figure out who you are and how the world works. (And you're a tad more successful.) As part of our Milestones series, InHerSight asked women in their 40s to share what they've learned throughout their careers and what advice they'd give younger women. Learn why relationships, boundaries, and continuing to dream big are key to your success.
Read more: The 50 Best Places to Work
---
What is the most valuable lesson you've learned about work in your career thus far, and what advice would you give women younger than you?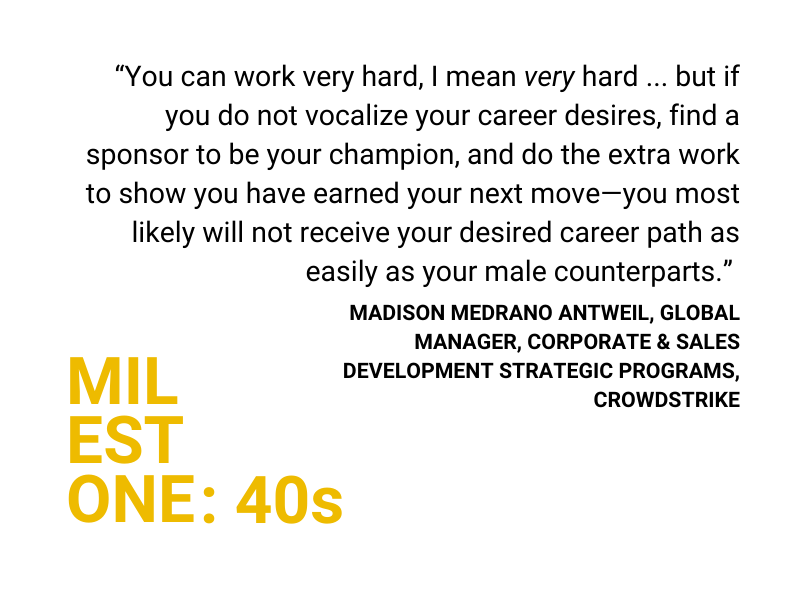 Her advice to younger women:
"Work hard, be curious, and use your voice professionally. You are your greatest champion, you drive your career desires, and do not shy away from humbly bragging on what you have accomplished."
---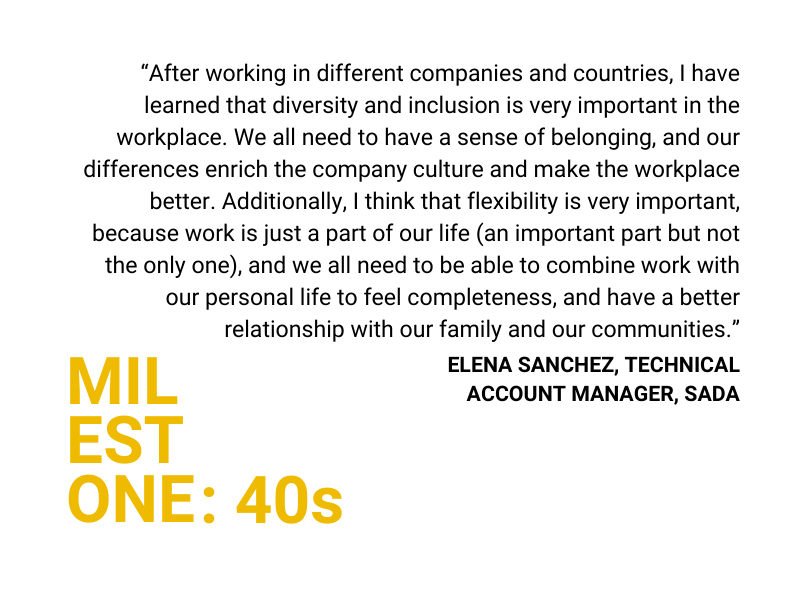 Her advice to younger women:
"I think it's important to speak up and talk about your feelings with managers, coworkers, or your community. It's important to lose the fear of speaking. Also, it's very important to help each other and look for other women who can mentor us or enrich us with their own experiences. I also think it's important to practice self-care, so you don't feel stressed. And do not forget your dreams. Do not abandon your dreams for anything or anyone."
---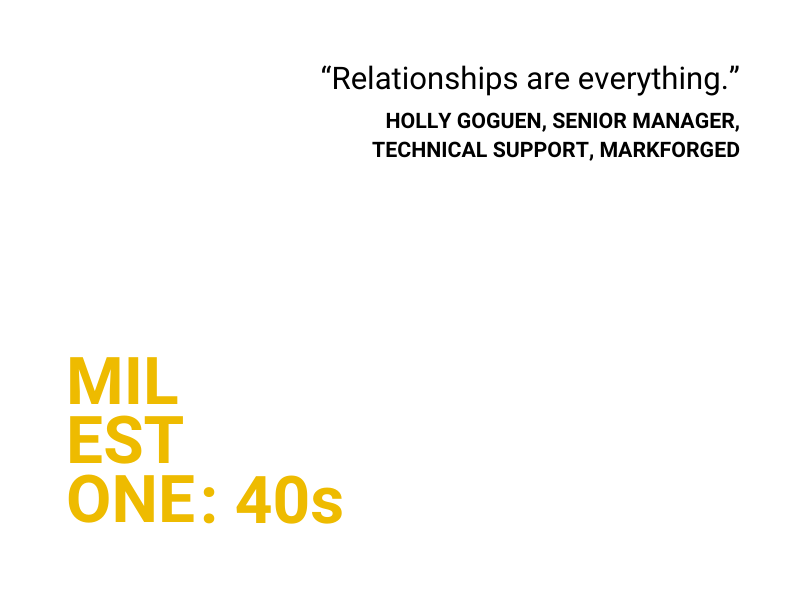 Her advice to younger women:
"You are in charge of your career. If you want to make a change, talk to the people you trust, and talk to your manager about things that interest you, that energize you. If those things aren't on your current team, that's great! Work together with your manager to determine a path to get there."
---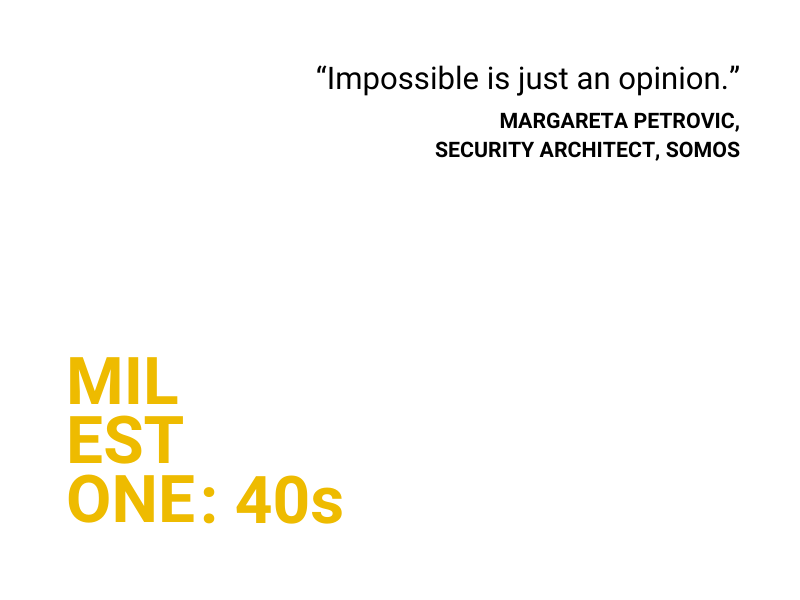 Her advice to younger women:
"Opportunities have a shelf life, so take every single one and run with it."
---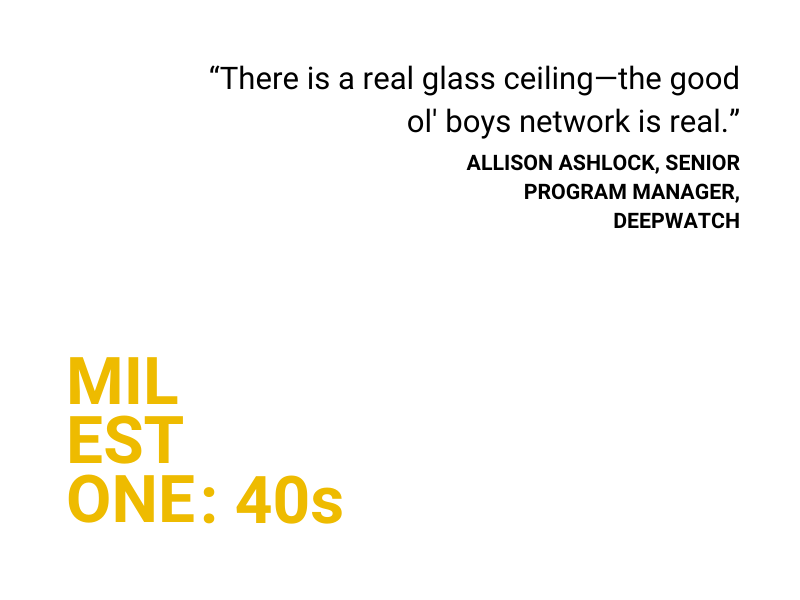 Her advice to younger women:
"If you are not being considered for advancement opportunities, own your destiny. Do not stay in a position out of 'loyalty' and 'I promise you are next for promotion.' Those never happen. Leave if the company is not supporting your growth in a similar way that your male peers are being supported."
---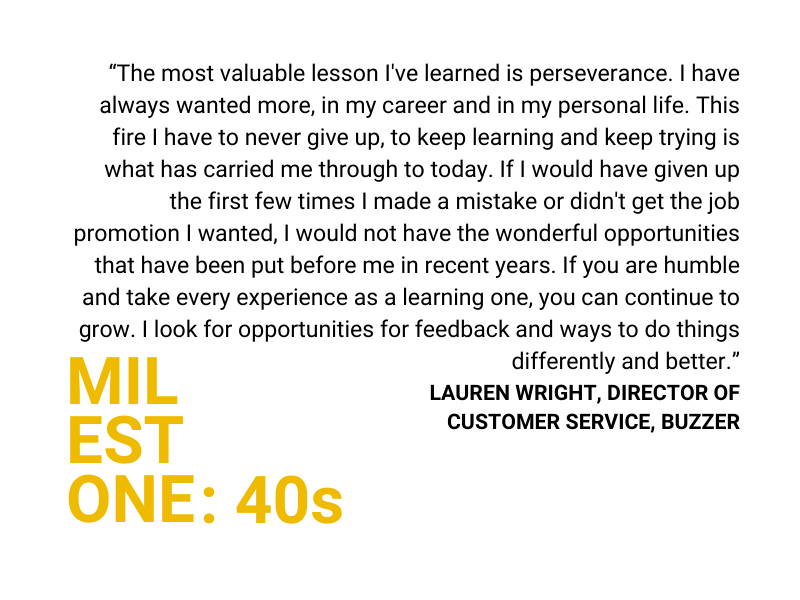 Her advice to younger women:
"The biggest advice I would give is to be a great peer and team player. You need a great network of people around you. Everyone brings something different to the table, and if you can be confident and share your strengths, but without ego, learn from those around you that might be better at other things, it will only make you better in the long run. You can't do it all by yourself, and you will get further by building a great team than you will solo. I have had the privilege of working with amazing people throughout my career. I've learned so much but also feel I've been able to give back where I excel."
---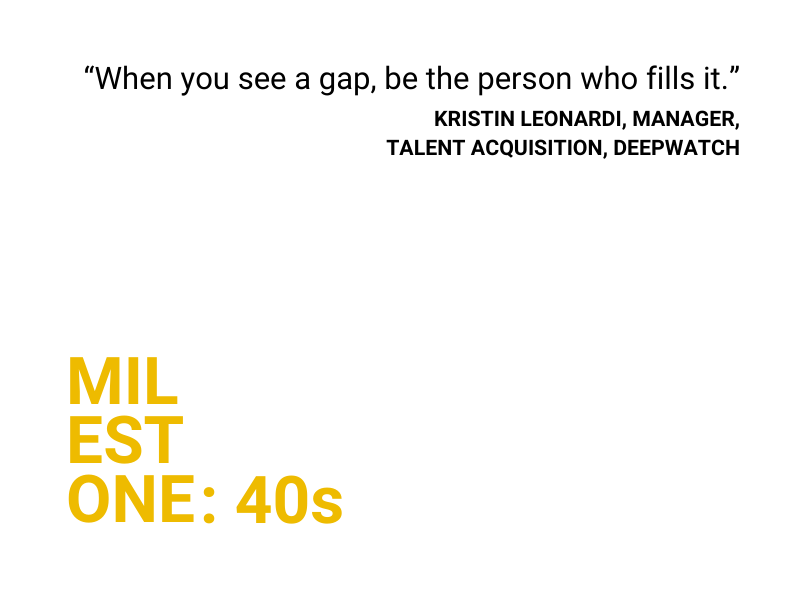 Her advice to younger women:
"It's never too late to find your passion. Find a good mentor and ask questions, be willing to humble yourself and continually learn."
---
Her advice to younger women:
"Put yourself in other people's shoes. You know your perspective and bias, but what about the person you are talking to? Everyone has their view of the world, and they create behaviors and patterns from that view, not yours."
---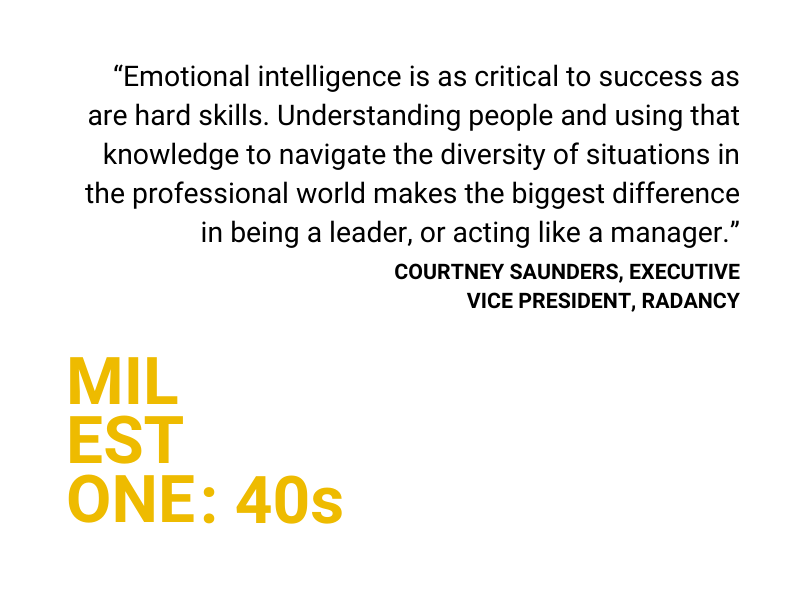 Her advice to younger women:
"Know what you want and pursue it, but with an eye open to the opportunities life presents you. Especially today with industries evolving rapidly, the career you have 10 years from now may not exist. No matter your desired path—CEO, small business operator, stay-at-home mom with a side gig—it's all possible, but there will be many different ways to get there and they won't always be obvious."
---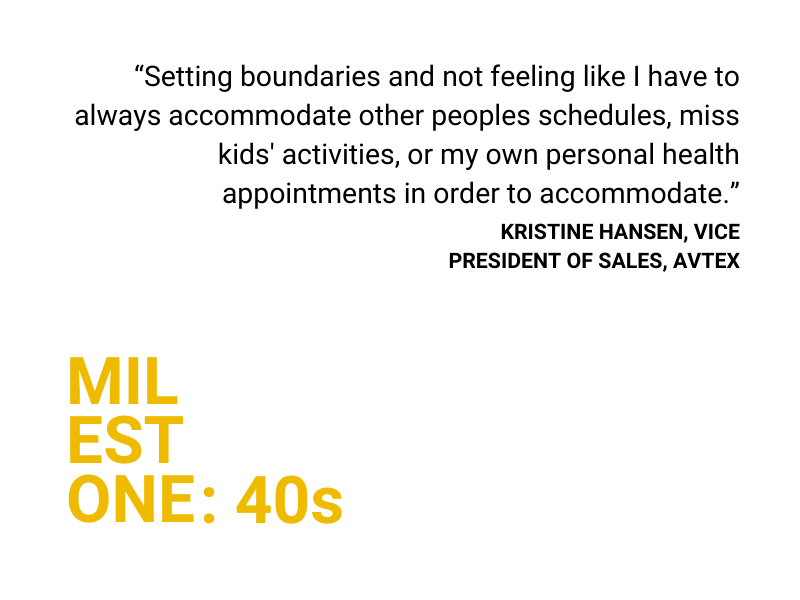 Her advice to younger women:
"Embrace your story that got you where you are today and always remember you do have a voice and you should feel empowered to (respectfully or sometimes assertively) share it."
---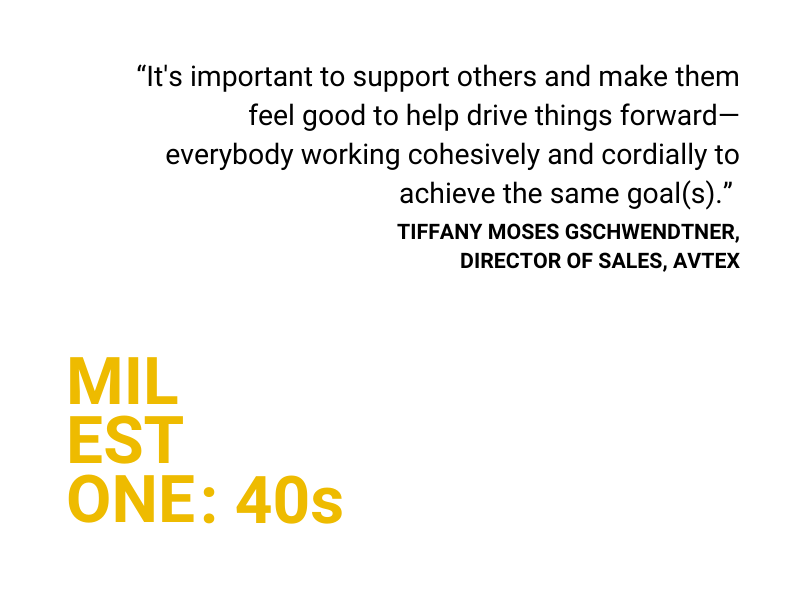 Her advice to younger women:
"Take risks and be excited about new challenges. Learn what you can from all people in your industry and even people in different roles, as understanding all of the different "contributors" to an organization, project, etc. will help you have a better understanding of the big picture and ultimately where you can create an impact. Ask questions if you don't understand something!"