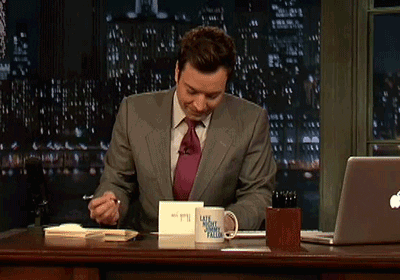 Following up with a quick thank-you email after a phone interview can keep you on an employer's radar, but done incorrectly—it can turn them off.
A phone interview or phone screening is typically a first step in the interview process, so it's a great time to show them your interest and professionalism. If you're still interested in the position after the call, you should send a thank-you email.
We'll start off with a few tips for thanking your interviewer and then get into email examples.
Tips for sending a thank-you email after a phone interview
Wait about a day, but no more than two, to send the email
There's no need to send an email while you're still top of mind—you want to use it as a chance to keep yourself on their radar. One to two days is a good rule of thumb when following up after a phone interview. Any longer and it'll feel like you forgot.
Reference the call specifically
Your interviewer will likely have talked to other candidates the same day, so make it easy for them to identify you. For example, Thanks for taking the time to talk to me on Tuesday morning.
Use the same email you've been using for all communications
This should be the one that's on your resume. Keep things consistent; make it easy for them to find you in an email inbox. Use an email address that has your name it in—thematic email addresses like californiamarketer@gmail will make it harder for them to find you.
Tell them why you're interested
As we'll see in some examples, you'll want to give them a specific indication of why you're interested in the position. For example, I'm glad we got to discuss the new products the team is developing—that kind of customer-focused attention to detail gets me excited about the position.
Read more: 2 Ways to Answer: Why Do You Want to Work Here?
Write a descriptive subject line that references the title you're interviewing for
For example, Re: Accounting lead position or Re: Data analyst position candidate. Consider ways they may search in their inbox to find applicants.
Keep it short. Recruiters and hiring managers are short on time. A thank-you email after a phone interview should be no more than 100 words.
Make good use of your email signature. Your email signature should include your name, area of expertise (and relevant certifications or titles, like CPA), phone number and a link to your online portfolio, if you have one.
For example:
Emily McCrary-Ruiz-Esparza
Writer and editor
212.555.3434
Thank-you email examples
Example #1
Dear [Interviewer Name],
I wanted to thank you for taking the time to talk with me on Monday afternoon.
I'm glad we got the chance to discuss the team's goals for the upcoming year. I'm looking for a company that's as data-driven as yours, and my background in statistics would serve you well.
I look forward to hearing from you soon.
Best,
[Your Name]

Example #2
[Interviewer Name],
Thank you again for chatting with me about the [job title] position at [Company Name] on Wednesday morning.
I was so impressed by what the company has accomplished in the last six months. I'd love the chance to continue discussing the position with you.
I look forward to hearing back from you next week.
Cheers,
[Your Name]
Example #3
Hi [Interviewer Name],
Following up to say thank you after our call on Tuesday afternoon. I so enjoyed hearing more about the [job title] position, and I'm very interested in continuing the discussion.
I believe my four years of experience in marketing software as a service would serve [Company Name] well—I come with a ready rolodex of contacts to expand your reach.
I hope to hear from you soon.
Sincerely,
[Your Name]
Read more: What to Do When You Haven't Heard Back: 6 Do's and Don'ts of Interview Follow-Ups