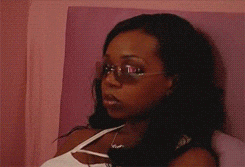 Job hunting can be tedious, and waiting to hear back after submitting an application for your dream job is perhaps the most agonizing part. The hiring process does take time and you may not hear back right away, but there are acceptable ways to follow up in order to check the status of your application.
On average, how long does it take to hear back after a job application?
Per a 2018 report by Jobvite, job seekers (im)patiently wait for an average of 38 days to hear back after submitting an application.
But that's not a hard and fast rule—the average time between submitting and application and hearing back varies by industry, company size, number of applicants, whether they have a recruiter helping out in the search, how quickly they need to fill the role, and a myriad factors that don't necessarily have to do with your qualifications.
Read more: The 12 Questions You Should Be Asking Recruiters
When and how should you follow up after applying?
Generally speaking, one week after submitting your application is an appropriate amount of time to wait before contacting the hiring manager or recruiter. In terms of how often you can follow up, abide by the 3x3 rule: Follow up a maximum of three times at least three days apart after that initial week of waiting time.
But keep this in mind: If the company site or job description asked that you not follow up to check on the status of your application, it's best not to.
Otherwise, here are a few tips for following up after applying:
If you're applying for a lot of positions, it can help to keep a spreadsheet that tracks all of your applications with the company, job description, date you submitted the application, and notes about follow-up instructions (or a request to not follow up).

Keep your follow-up short and sweet. I.e., I'm writing to follow up on my application for the market researcher position. I'm very interested in the position and would love the opportunity to discuss.

Don't go trolling LinkedIn for a contact that's not listed in the job description. Going over a recruiter directly to the hiring manager can come off as irritating—and you might not get the right contact.
Read more: What to Do When You Haven't Heard Back: 6 Dos and Don'ts of Interview Follow-Ups