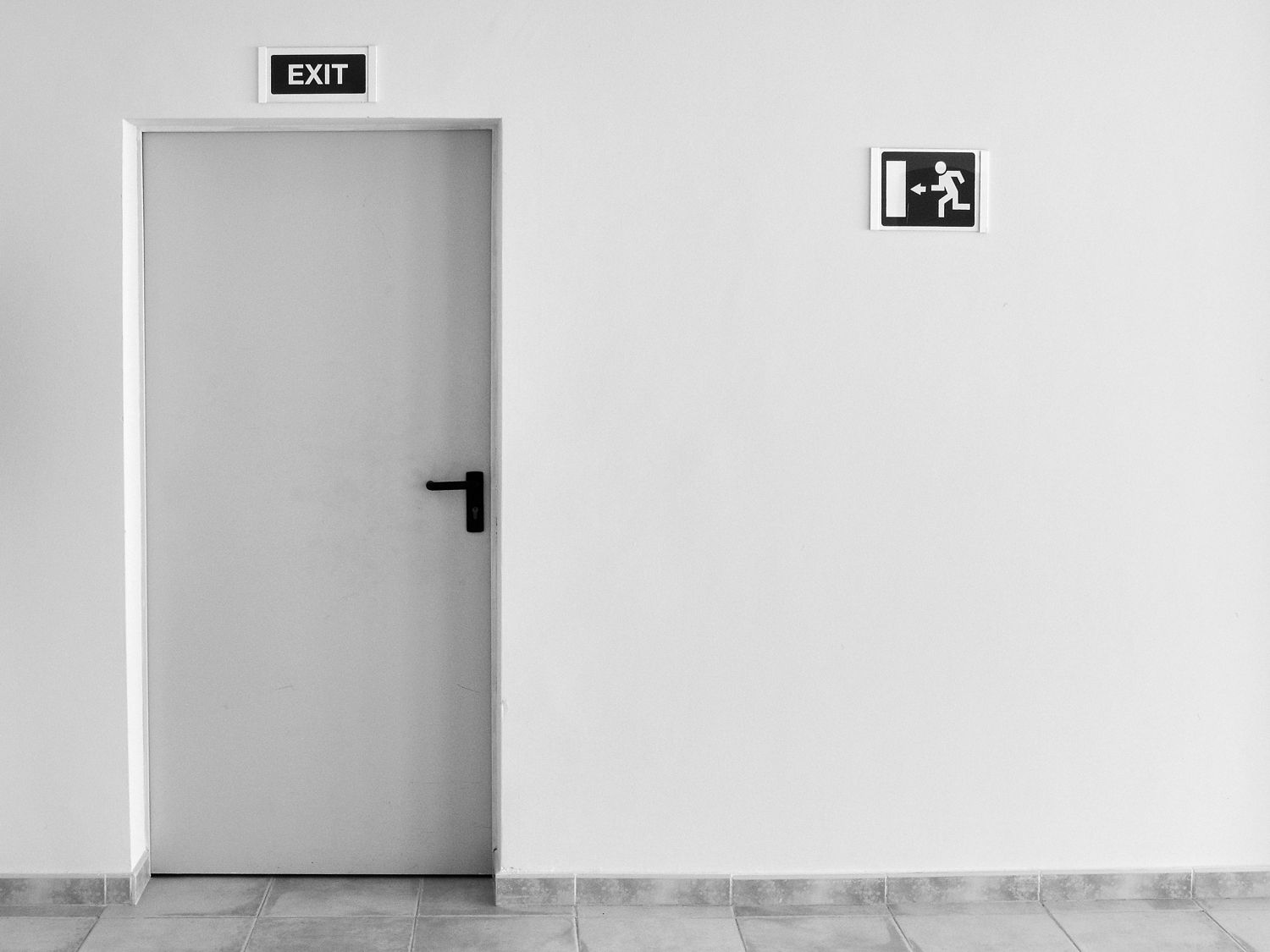 Explaining the reasons for leaving your job can be tricky. For both off-boarding and interviewing, how you'll explain your decision-making process needs to be well thought out.
First and foremost, it's important to maintain good ties with your soon-to-be previous employer if you can. Whether you loved your company or you've forgotten what love feels like because it sucked out your soul (kidding, obviously), you want to frame the reason you're leaving in a positive light.
Then, focus on what you'll say to a hiring manager. When they ask, "Why did you leave your previous job?" you do need to answer, but you don't need to be as frank as you might want to be. Your positivity speaks volumes about your professionalism.
Here are some of the good and bad reasons for leaving your job, plus a few pointers about how to maintain a business-friendly relationship when you leave.
Read more: The Complete Guide to Getting a Job (Whether You're on Your First or Fifth)
Good reasons for leaving a job
Of the legitimate reasons for leaving a job, accepting a new position is one of the most common. Below, you'll find a few others. For all of them, it's important to write a resignation letter that highlights all you've learned at the company, and how you're excited to take those skills into your future career.
You got a new job: I've accepted a new position at another company. Although I'm sad to leave this one, I'm excited to take what I've learned here and apply it in my new role.

You're making a career change: I've decided to pursue a career in a different industry. I've truly enjoyed working with everyone here, and I know the skills I've developed here will help me thrive in my newfound passion.

You want more career growth: I believe I've learned everything I can from my current role and have decided to pursue other opportunities that will advance my career.

You want more education: I've decided to go back to school. I'm very excited to dive into my career in a new way and hope to maintain my ties here as I do so.
There was a company restructure: The company's recent restructure wasn't what I anticipated when I took the role, and the adjustment has been hard for me. It's time for me to explore new options.

You're overworked: My team's workload has grown faster than we can handle, and we aren't getting enough support to keep up. I enjoy what I do and have learned a lot here, but I want to look for a role that isn't as high-stress as this one.

You or someone in your family is sick: I need to take some time away from work to deal with my/a family health issue. I'm sad to leave you all, but I know this will be best for me in the long run.

You're moving: My partner accepted a new position in another city/state/country, so I won't be able to continue this role. If needed, I'm happy to help train my replacement or do work remotely during the transition period.

You need more flexibility: Since having children, I've realized that I need a job that offers more flexibility.

You're retiring: I'm ready to enter the next chapter of my life!
How to talk about your reasons for leaving a job—when interviewing for a new role
For many of these reasons for leaving your job, there's an easy way to spin your message when you interview or take a new position, even if something out of your control happened, like downsizing or your company folding:
The benefits your company offers are exactly what I'm looking for.

I'm excited about the opportunities for growth I see in your company.

I look at this position as the next step in my career.

Now that I've taken some time off for my family, I'm excited to work for a company that values work-life balance and employee happiness.

When my department was downsized, I used it as an opportunity to look for a job I really love. I believe it's this one.

When I looked at where I wanted to be financially in five or 10 years, I decided to pursue opportunities that would get me there.
Whatever you say, keep it positive and succinct. Interviews are highlight reels, not extended editions.
Bad reasons for leaving a job—and how to make them sound good
Chances are, you won't have a spotless record at every company that employs you. And if that means you got fired or you quit suddenly because your boss was less than stellar, you have to think about how you'll explain that to a hiring manager. In general, it's best to be honest but focus on the good you took away from the experience. Even if you were in the right, this is not the time for bad-mouthing.
You were fired: Yes, at my last job, I was let go. But I've thought about what happened and realized I should have been more proactive about the problem. I hope to take what I've learned from that experience and apply it to what I'll do here.

You hated your boss or coworkers: Now that I've had more experience in different offices, I've decided to be really strategic in looking for a company culture that matches my values, and yours seems like the right fit.

You didn't like the schedule: As my priorities have shifted, PTO and flexible work hours have become really important to me. I'm looking for a position that will help me achieve work-life balance.

The job was too difficult: I'm looking for a more collaborative work environment where we can all pitch in and learn from one another.

You were let go for harassment/tardiness/substance abuse: I made some mistakes in my last job and was let go because of them. I'm not proud of them, but I'm hoping for a fresh start here. I know I'd be able to do better given the opportunity.

You were passed over for a promotion: I see opportunities for growth in your company, and that's exciting to me.

You were bored at work: I decided to shift gears to find my passion. I really want to be involved in the work your company does.

You didn't want to work as many hours: Work-life balance is really important to me, and I know that's something your company values.

You were going through a messy divorce / life crisis: I had a few major changes in my personal life and wanted to take time to reset my priorities before I reentered the workforce.

The company was terrible: I learned a lot while working there, but I wanted to find a workplace I truly loved, and that meant looking thoughtfully at my own values and what I want from my career moving forward.
Before you disclose anything in your interview, make a plan for the way you will talk about your former employer. But transparency is key: If you were fired because of something you did, tell the truth. Your story needs to line up with that of your previous employer.
Oh, and one more thing...
Anyone who Googles "reasons for leaving a job" is thinking about making a change, but before you do, it's important to understand why you're unhappy. If you got a new position somewhere or are considering a career change, that's great. But if you're thinking of flipping your desk and walking out the door? Pump the breaks.
No job is perfect, and leaving your job won't necessarily fix the problem. (You could get into another office and find, say, you still really hate data entry.) So before you rearrange the office furniture, think through what's upsetting you and whether there's something proactive you can do to make a change. Are you tired of working overtime and never making a dent in your work? Talk to your boss about your workload. Are you doing the same projects over and over again and feel like your career has stalled? Ask to attend a conference or look for internal mentorship opportunities that can drive other aspects of your growth.
If you find you've ruled out ways you can make a chance and still want to leave your job, then do it tactfully: Apply for other jobs or make a plan for what you'll do with your newfound freedom, then write a thoughtful and professional resignation letter. After that, go find a job you love.