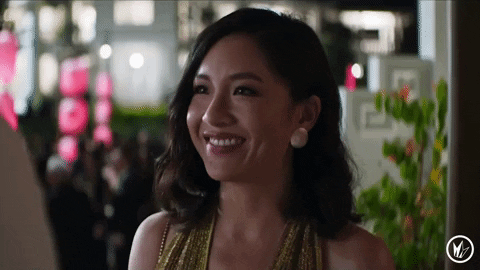 Strong movie characters can give us hope and confidence and inspire us to be our own heroes. And luckily, Hollywood is getting better at telling stories of strong women.
Let's take a look at just a small sample of strong female characters from a variety of genres, both young and old—all exhibiting strength in their own unique fashions.
1. To Kill A Mockingbird: Scout Finch
Scout is curious, courageous, and observant. It's through Scout's young eyes that we see, as if for the first time, evil and hatred, but also morality and the strength of humanity.
2. Ratatouille: Colette Tatou
In the male-dominated restaurant industry, Colette's tough demeanor and top-notch cooking abilities defy gender barriers and land her a spot in one of Paris' finest restaurants.
3. Freedom Writers: Erin Gruwell
Mrs. Gruwell shows poise, compassion, and adaptability as she navigates a world full of violence, discrimination, and flawed systems to give her students an escape in writing.
4. A League of Their Own: Dottie Hinson and Kit Keller
The talented sister duo joins the first ever All-American Girls Professional Baseball League in the midst of World War II, breaking down gender barriers, gaining admiration and respect, and looking good while doing it!
5. Hairspray: Tracy Turnblad
Up against a world filled with discrimination, Tracy leverages her new spot on a dance TV show to make a difference while being unapologetically herself.
6. Juno: Juno MacGuff
With wit and clarity beyond her years, 16-year-old pregnant Juno fights social norms and makes the brave decision to give her baby up for adoption.
7. The Imitation Game: Joan Clarke
A code breaker during World War II, Joan saves many lives in a time when a woman's intellect was considered dangerous.
Read More: 4 Women in Tech You Should Know
8. Mamma Mia: Donna Sheridan
Donna is a hard-working hotel manager who sacrifices everything and puts her adventures on hold to be a mother (and belt out some killer vocals).
9. Matilda: Matilda Wormwood
Matilda was born with extraordinary gifts and extreme bravery, which she uses to put her cruel principal and negligent parents in their places.
10. Interstellar: Murph
With a thirst for exploration and incredible intelligence, Murph is ultimately responsible for saving humanity, all while her father's fate is up in the air (literally).
Read More: 8 Women Working to Make the Earth a Better Place
11. Wild: Cheryl Strayed
After her mother's death and the disintegration of her marriage, Cheryl embarks on a 1,000-mile solo hike to pull herself out of a self-destructive spiral and ultimately find herself again.
12. The Color Purple: Shug Avery
Shug's sense of self-worth and confidence never falters, even amid discrimination, hatred, and negative perceptions, inspiring and empowering of the women in her life.
13. Crazy Rich Asians: Rachel Chu
NYU economics professor Rachel Chu proves her strength by standing up to her boyfriend's pretentious family and never apologizing for her roots.
14. Jurassic World: Claire Dearing
Owen Grady might steal much of the spotlight, but Claire's impressive career and courageous role in protecting her nephews and guests at the park deserves recognition. Not just anyone can stare down a T-Rex.
15. Lilo & Stitch: Nani Pelekai
At just 18 years old, Nani is the primary caregiver for her younger sister, placing her own life and dreams on hold to provide and be a role model.
16. The Help: Eugenia 'Skeeter' Phelan
Skeeter, an educated and bold young lady, dedicates her writing skills to telling the stories of Black women in her community while refusing to succumb to the social and sexist pressures of the time.
17. Me Before You: Louisa Clark
Louisa works to help support her family, but her true colors and selflessness become apparent as she cares for a disabled man, learning more about herself in the process and showing us you can do anything with an amazing pair of striped tights.
Read More: 10 Girl Power Movies To Queue Up for Your Next Family Movie Night