With only 25 female CEOs at Fortune 500 companies right now, it can be hard to find a powerful woman at the top to look up to. That's why we're setting our sights on Sansa Stark, the underrated Game of Thrones CEO in waiting. Some of her...tactics...might not fly in corporate America, but these are the reasons we'd gladly put her in the C-suite.
1. She isn't afraid to speak her mind
Just because Daenerys is gunning to be queen of the Seven Kingdoms now doesn't mean Sansa is backing down from her beliefs. She's been very vocal with Jon Snow about her disapproval of his decision to support Daenerys' reign, and tactfully so. She even spoke up to Daenerys herself about how the North should be its own kingdom. A boss woman who advocates for what she believes in? Hired.
2. She's level-headed
Sure, Daenerys wants to be respected as a queen, but killing Randyll and Dickon Tarly because they refused to kneel before her? Sansa never would have done that. Despite her suffering, she's shown herself to be both resilient and even-keeled. Instead of making rash decisions, she weighs the options, which leaves room for, say, understanding that loyal subjects *might not* be so open initially to an upstart queen.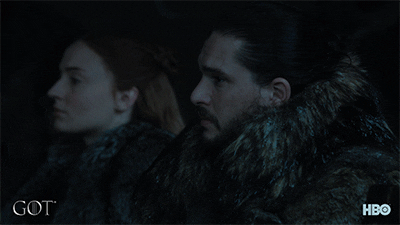 3. She knows her brand
It's The North.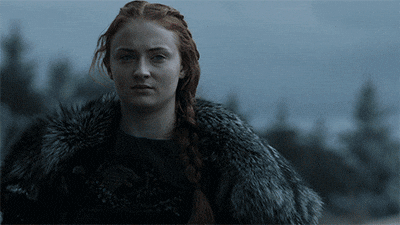 4. She's strategic
In order to save Winterfell from Lord Bolton, Sansa seeks help from the Vale without Jon's knowledge. In discussions prior to the battle, Sansa told Jon they needed more men before taking on the Boltons, but he wanted to strike as soon as possible, even if he didn't have enough men. Sansa's decision ends up saving the day in Battle of the Bastards, and it shows how important it is for leaders to follow their instincts.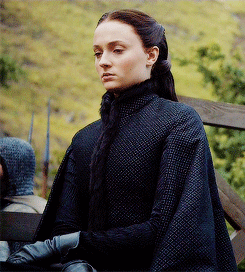 5. She's mastered the art of being powerful and poised
So many working women are told that good leadership means acting more like men in the office, and while that's often an impossible line to walk (being yourself vs. carefully navigating male-dominated work cultures), Sansa strikes the balance perfectly. She leads the way she wants to lead, regardless of gender stereotypes.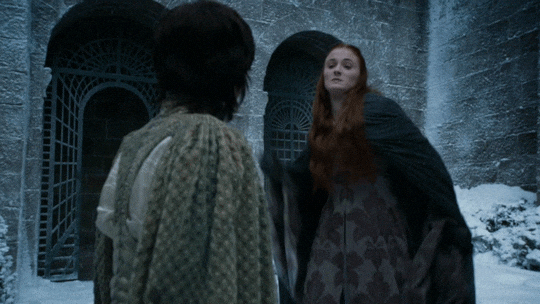 6. She knows what it's like to be underestimated—and rise above it
Tyrion said it best: "Many underestimated you. Many of them are dead now." To everyone else in Westeros, Sansa seems like a naive, silly girl. But she hasn't survived this long because she killed people or had dragons. She survived because she's cunning, intelligent, and can read people like a book.
7. She values mentorship in whatever form it comes
Okay, so Sansa's not meeting Brienne for coffee, but she does pay attention and learn from others: her mother and father, of course, but also Cersei, Lord Baelish, and even that psychopath of an ex-husband Lord Bolton. Good or bad, she's been able to grow because of all of these people.
8. She can swim with the sharks
We all know work life is not *occupational bliss* every day, but Sansa has a knack for dealing with the mean girls of the office. Cersei. Myranda. Regina George.
9. She knows how to pick her battles
Even when things aren't going her way, Sansa plays it cool. Granted, that means she had to stay married to Tyrion until she could escape (hopefully, this would not happen in your office), and she had to pretend to be into Joffrey after he had her dad killed (again, not an ideal work environment). But knowing when to make your next move is key to surviving, well, anywhere.
10. She learns from her mistakes
Speaking of Sansa's dad, that was a big learning moment for Sansa. She never should have told Cersei her family was leaving King's Landing, but because of what happened after (her father's death), she's become a more cunning and tactful leader and is also more careful about who she trusts.
11. She doesn't fall for petty politics or games
Remember that time Lord Baelish tried to turn Arya and Sansa against each other? Yeah, she would have shut that water cooler chat down in the office.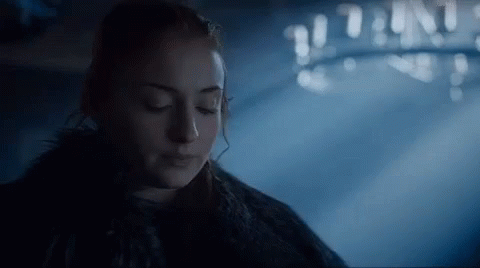 12. She will literally feed you to your own dogs and look fabulous doing it
Um, maybe not in the office.