Interviewing for a new job can be stressful — there's no two ways about it. On the one hand, you're hyper-focused on trying to leave liked and respected enough to get an offer. On the other hand, you know the interview process is a critical opportunity to ask the tough questions to determine whether you like and respect the company enough to work for them.
At InHerSight, our goal is to give you the insights you need to make the best decisions for your life and career, and our ratings data and scorecards for 65,000+ companies are a key piece of that equation. In this series, we're supplementing our cultural insights with answers to the important (and sometimes difficult to ask) questions women want answers to during the interview process.
This week we're talking to Dell, a company that has managed to continue to innovate when it comes to supporting women and diversity even as it has reached massive scale. The company has been very focused on and effective at building programs and policies that support flexible work schedules, remote work, and returnship, three things we love to see at InHerSight.
Dell
Interviewee: Jenn Koiter, Social Media & Brand Engagement
Headquarters: Round Rock, TX
Industry: Information Technology and Services
Size: 10,000+
InHerSight:
Can you start by telling us a little bit about Dell?
Jenn:
Dell is a collective of customer-obsessed, industry-leading visionaries. At our core is a commitment to diversity, sustainability and our communities. We offer unparalleled growth and development opportunities for our team members. We believe that technology is essential for driving human progress, and we're committed to providing that technology to people and organizations everywhere, so they can transform the way they work and live.
Dell's team members come from all backgrounds, religions, nationalities, gender orientations and races. Dell's global business footprint includes operations in 180 countries, manufacturing in 25 locations, more than 40 distribution and configuration centers, and more than 1,800 service centers.
InHerSight:
What would you tell prospective female employees about why Dell is a great place to work?
Jenn:
Flexible and remote work is an important value at Dell. Our goal is that 50 percent of our workforce will work remotely on either a full-time or part-time basis by 2020.
InHerSight:
Can you share data on your company's diversity?
Jenn:
As of FY17, 28% of Dell's workforce is women. 23% of people managers are women, and 27% of US workforce are people of color. 20% of people managers in the US are people of color.
InHerSight:
How does your company view diversity and seek to develop it?
Jenn:
There are several ways Dell develops and supports diversity:
Currently, more than 34,000 team members participate in Dell's 14 ERGs. Dell has more than 300 chapters in 60 countries around the world, and has been recognized by Diversity Inc for the strength of this program.
In 2017, Michael Dell signed the Catalyst CEO Champions for Change initiative along with more than 40 other industry leaders and CEOs. This is both a personal and an organizational commitment to accelerate gender equality and inclusion in the workplace. Michael Dell also serves on the board of the Catalyst organization.
For the past 6 years, Dell has spent more than $3 billion dollars with certified women-owned, minority-owned suppliers and small businesses. Dell is currently one of 28 companies in the Fortune 500 to be part of the Billion Dollar Roundtable, which recognizes and celebrates corporations that achieved spending of at least $1B with minority and woman-owned suppliers.
We sponsor programs for under-represented groups that provide a path forward and new ways to belong.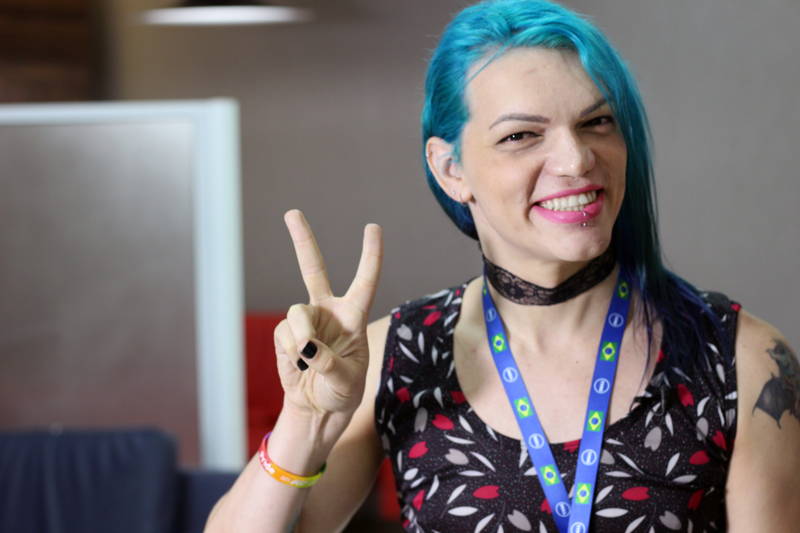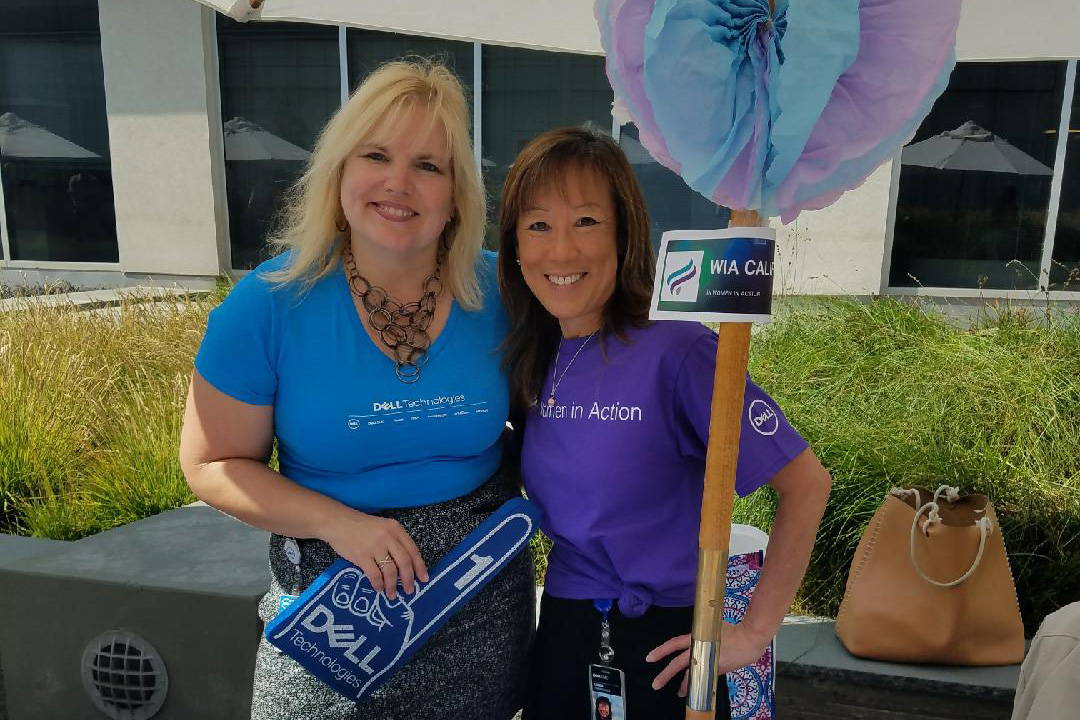 InHerSight:
Are there initiatives or support structures in place for minority groups?
Jenn:
Our Employee Resource Groups (ERGs) foster support for women, persons with disabilities, LGBTQ team members, and ethnic minorities, among others.
InHerSight:
Does Dell have executive level support around diversity?
Jenn:
Dell's most senior leaders serve as executive sponsors for its ERGs. Chairman and CEO, Michael Dell, chairs Dell's Global Diversity Council. Our Chief Diversity Officer is Brian Reaves.
InHerSight:
Nearly 40% of women leave the workforce when they have children. How does your company support working moms?
Jenn:
Our focus on flexible work is a boon to working moms and caregivers. Some locations provide childcare.
InHerSight:
What diversity, inclusion, and cultural competence training have your managers had?
Jenn:
Dell was the first IT company to participate in the Catalyst program Many Advocating Real Change (MARC) and it has committed to 100 percent executive participation by the end of FY19 (January 31, 2019). This program engages leaders in candid conversations about the role of gender and diversity in the workplace as well as topics such as unconscious bias.
---
Thank you, Jenn, for answering our questions! If you're interested in learning more, check out Dell's open positions, read about their benefits, and see ratings from the women who work there on the company's InHerSight profile .
Want your company to do a reverse interview? Send us an email at hello@inhersight or use our contact form to let us know.