At InHerSight, our goal is to provide you with the insights you need to make the best decisions for your life and career, and our ratings data and scorecards for 65,000+ companies are a key piece of that equation. In this series, we're supplementing our cultural insights with answers to the important (and sometimes hard to ask) questions women want answers to during the interview process.
This week, we're talking with Affirm, Inc., a financial company that uses modern technology to provide easy, safe, and secure financial products. Created by PayPal co-founder Max Levchin, Affirm focuses on honesty in its consumer credit options that extends behinds the scenes. Affirm's company culture contributes substantially to its success with unlimited paid time off and sick leave, strong parental leave, flexible hours, and paid holidays.
Affirm, Inc.
Interviewee: Ragini Holloway, Head of Talent
Headquarters: San Francisco, CA
Industry: Financial Services
Size: 201-500 employees
InHerSight:


Can you start by telling us a little bit about Affirm?

Ragini:
Affirm is a financial technology company focused on delivering honest financial products, starting with payment alternatives to traditional credit cards. Founded by PayPal co-founder Max Levchin in 2012, Affirm gives shoppers a transparent way to pay for purchases via checkout on the websites of the merchants we partner with, or anywhere you shop via the Affirm app. Consumers can apply for credit via Affirm and pay over time in fixed installments. Unlike other credit options, your exact cost is displayed up front; there are no hidden fees or compounding interest.

Affirm has nearly 450 employees in its San Francisco headquarters and recently opened an office in New York. At Affirm, I lead our recruiting, employer brand, and diversity and inclusion initiatives. I'm a huge advocate for collaborative hiring practices and am heavily focused on building diverse teams.
InHerSight:


What are your favorite company values, and what are some of the ways you exemplify them?

Ragini:
Affirm's mission is rooted in five company values that are a part of the work we do each day, from our engineering team to hiring to business development. They include "It's on us," "Simpler is better," "No fine print," and "Push the envelope." The fifth value, "People come first," has always resonated with me the most, because it speaks to my personal desire to ground all aspects of my life from a sense of empathy. This extends from my home and my community all the way through my workplace. I am motivated every day by my coworkers, and the way they stay focused on our mission of improving lives through honest financial products. My team is responsible for hiring the right talent and making sure they also bring a sense of empathy to their roles. It's pretty amazing and very fulfilling for me!
InHerSight:


What would you tell prospective female employees about why your company is a great place to work?

Ragini:
The women at Affirm are extremely supportive of each other's growth. Since we launched our diversity & inclusion initiative last year, employees joined together to form our Women@Affirm and Parents@Affirm employee resource groups (ERGs). Specifically, our Women@ ERG has well over 80 members, including many of our senior women leaders and allies. In just our second meeting, we had a very open conversation about the #MeToo movement. Shortly thereafter, I was joined by other women leaders at Affirm on a panel where we candidly discussed our own experiences with the whole company. It was a powerful moment for us as a company.

We also want women to know that Affirm is a place that not only celebrates women leaders, but also wants to create opportunities for women earlier in their careers to be given pathways to grow and be promoted internally. I'm very excited to share that as of January of this year, Affirm's women representation on our leadership team increased from 23% to 30% in just that first quarter! We are at or ahead of the curve when it comes to numbers of women in leadership and management roles compared to much of the tech community, and we're continuing to push for parity, both by hiring but also by creating opportunities for young women to advance their careers internally.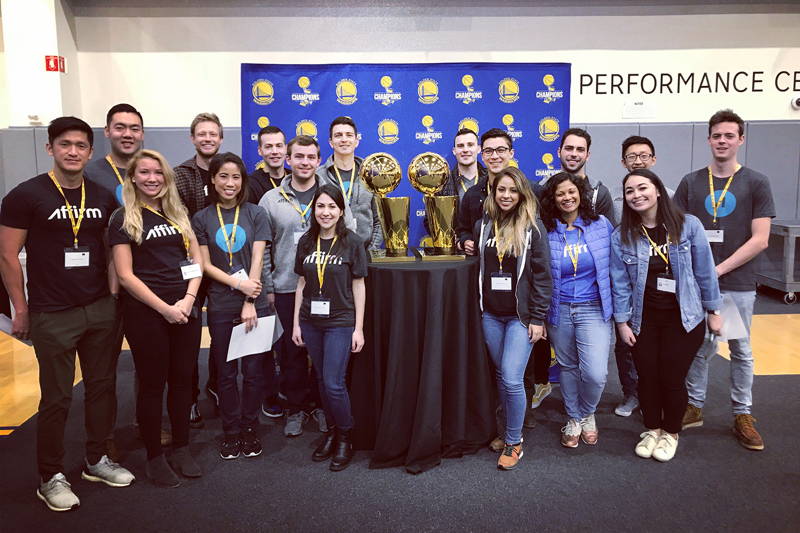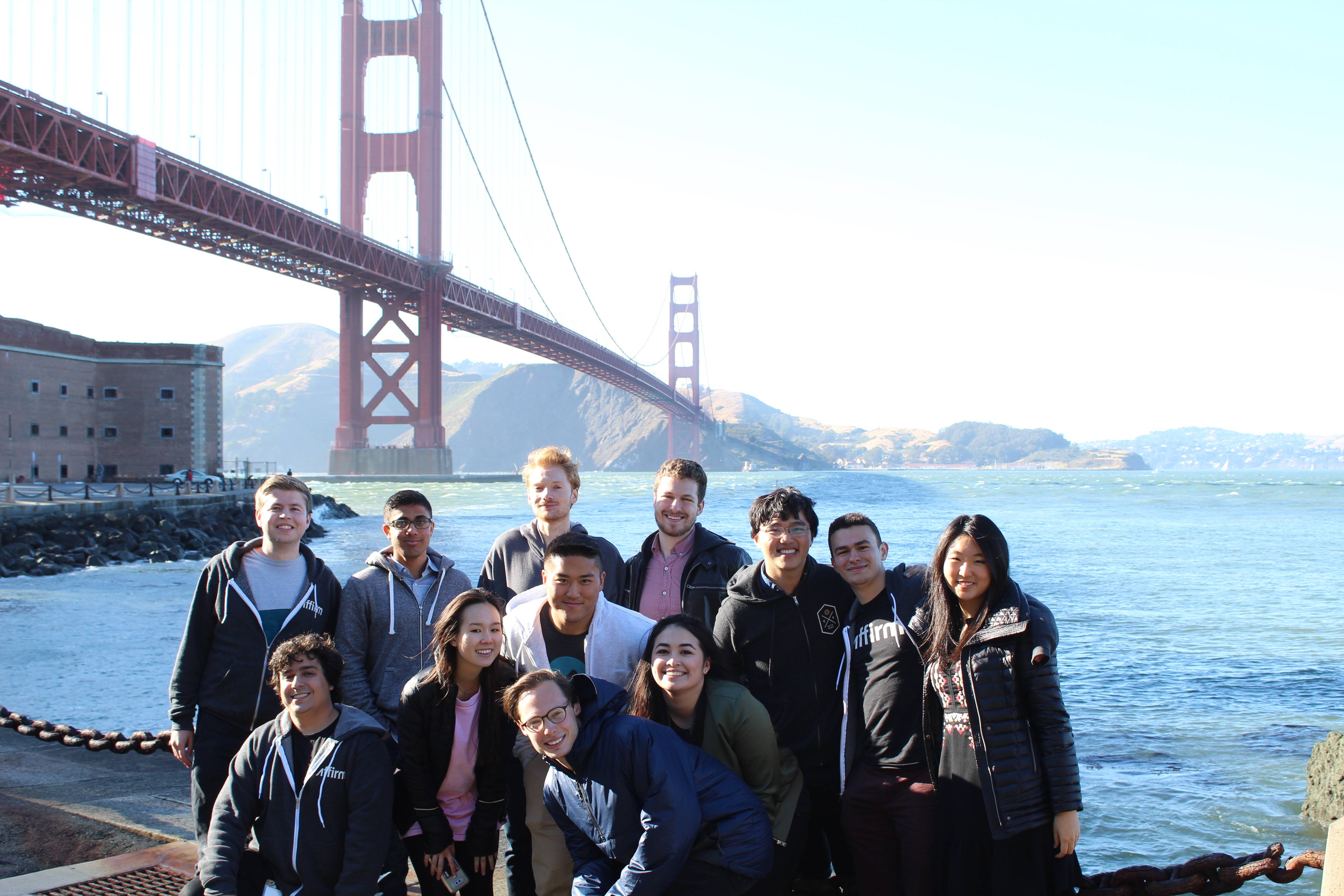 InHerSight:


How does your company view diversity and seek to develop it?

Ragini:
At Affirm, we believe every person has equal value, which is why we work so hard to expand equal access to credit for our customers and to welcome every kind of person and idea into our company. Our D&I Council combats discrimination and promotes respect, inclusion, opportunity, and community in our workplace. As a council, we advise on four key areas including messaging and metrics, attraction and recruitment, inclusion and retention, and community partnerships. We currently have over 40 dedicated Affirmers on our council!

Affirm has committed to being transparent about sharing our diversity data externally and our CEO, Max Levchin, frequently speaks publicly about the importance of diversity in our company. We are so proud that at our size and stage we have already released our first Diversity & Inclusion (D&I) report, published this past January. You can read it along with information about our 2017 D&I efforts on our D&I webpage. Our goal is to share our learnings about what has helped us increase diversity with the greater tech community.
InHerSight:


Are there initiatives or support structures in place for minority groups?

Ragini:
It's important to note that we do not refer to any underrepresented groups (URGs) as minority groups. In fact, we should avoid referring to underrepresented or marginalized people as "minorities" as many passionately feel (including myself) that this denotes lack of power and status with the majority.

We have initiatives and support structures in place for employees who identify with what are considered URGs. Last year, our D&I Council designed a framework and developed a dedicated budget for Affirmers to be empowered to build out ERGs, especially those that highlight these underrepresented groups. We currently have 13 ERGs, which are all employee-led and driven: Amigxs, Asian and Pacific Islander, Black, Chinese Language and Culture, Immigrants, Jewish Community, Korean Culture Club, LGBTQ+, Mental Wellness, Parents, South Asians, Veterans, and Women@ Affirm. The D&I council's framework also gives employees identifying in groups outside of existing ERGs to start their own, with full support from the company.
InHerSight:


Does your company have executive level support for diversity?

Ragini:
Absolutely, and they sponsor and show up in many different ways! We have two members of our executive team on our D&I Council, another few that sponsor ERGs, a dedicated budget for our initiative, and hiring goals in place. As I mentioned, Max is also a very visible champion of our efforts in the tech community and in the media. Additionally, events sponsored by our ERGs are well attended by our executive team, showing employees that this is an important company priority.
InHerSight:


What channels do you have in place for escalating issues like sexual harassment and how does the company ensure it is creating a safe work environment for all employees?

Ragini:
We educate all employees on their rights in the workplace, including company-wide Sexual Harassment and Discrimination Prevention training. We have a variety of ways employees can engage with us beyond reporting to a people manager, including confidential discussions with HR Business Partners or any other member of the People team. When issues are escalated, the People team immediately evaluates the situation and looks into the concerns.

We also have a confidential survey (eNPS) that enables employees to provide feedback into a variety of areas, including the company's leadership, their manager, their development, and their sense of belonging.
InHerSight:


Nearly 40% of women leave the workforce when they have children. How does your company support working moms?

Ragini:
Creating a supportive culture for parents of children of all ages is an important priority at Affirm. We offer generous paid parental leave and offer flexibility as they come back to work after their leave. We totally understand that being a parent is top priority, and we want to provide the support needed to our employees (our Parents@ ERG is an important part of our support system). It especially helps that our execs also model the right behavior by taking advantage of our parental leave benefit and actively supporting each other as parents.
InHerSight:


What diversity, inclusion, and cultural competence training have your managers had?

Ragini:
We have offered unconscious bias training to our employees in the past, and are rolling it out as mandatory training. This training is especially valuable when it comes to removing bias from the hiring process to make sure we're transparent and thoughtful throughout the interview and recruiting process.

Additionally, our management team is required to go through Sexual Harassment & Discrimination Prevention training. We have opened this up to the full organization. We want employees to be fully aware of their rights and the ways that they are protected as employees. We also incorporate these concepts into existing employee training, as we believe these should be embedded within all company activities that have a meaningful impact on employee development or growth. For example, we educate managers on why the gender pay gap exists, how to make fair pay decisions, and how the company's compensation structure and audit process works to prevent pay equity issues.
InHerSight:


How do your company's recruiting efforts support a diverse workforce?

Ragini:
At Affirm, we source diverse candidates from varied backgrounds and create fair hiring processes and goals that reduce bias in order to provide all candidates an equal opportunity to demonstrate their capacity and abilities.

There are many ways our recruiting efforts support a diverse workforce, including but not limited to:
A semi-annual analysis of our top-of-funnel recruiting efforts conducted by our D&I Council to ensure that we have equal distribution, of applied, sourced, and referred candidates across all demographics, with a focus on our underrepresented groups.
Partnerships with several organizations to diversify our recruiting pipeline and educate our team on supporting individuals from unique backgrounds including Grace Hopper and Shift Military Fellows Program (of which I am also a formal advisor).
An Affirm-designed university recruiting strategy focused on visiting new schools to reach students of different backgrounds. Max Levchin and members of our team travel across the country on a university tech tour every year. Last year, Max personally met with leaders of diversity & inclusion clubs at Caltech, including the Society of Women Engineers, Black Students of the California Institute of Technology, and the Caltech Latino Association. Most recently during Affirm's university tech tour, Max met with leaders of Eta Kappa Nu (HKN), Institute of Electrical and Electronics Engineers (IEEE), and Women in EECS at MIT.
---
Thank you, Ragini, for answering our questions! If you're interested in learning more, check out Affirm's open positions, read about their benefits, and see ratings from the women who work there on the company's InHerSight profile .
Want your company to do a reverse interview? Send us an email at hello@inhersight or use our contact form to let us know.