What's the biggest perk of working for a company centered around fitness? Endorphins. So many endorphins.
Supernatural, a high-energy and motivational virtual reality fitness app, encourages their employees to put whole-body wellness first. Mental, emotional, and physical wellbeing are at the heart of what they do (again, endorphins), and they believe in order to deliver that message to users, they need to embrace it themselves.
Tilly McPherson, a senior technical program manager at Supernatural for three years, has experienced this wellness support firsthand. Discover how Supernatural's benefits and culture have enriched her life and, dare we say it, made her happy to log into work every day.
---
Tilly McPherson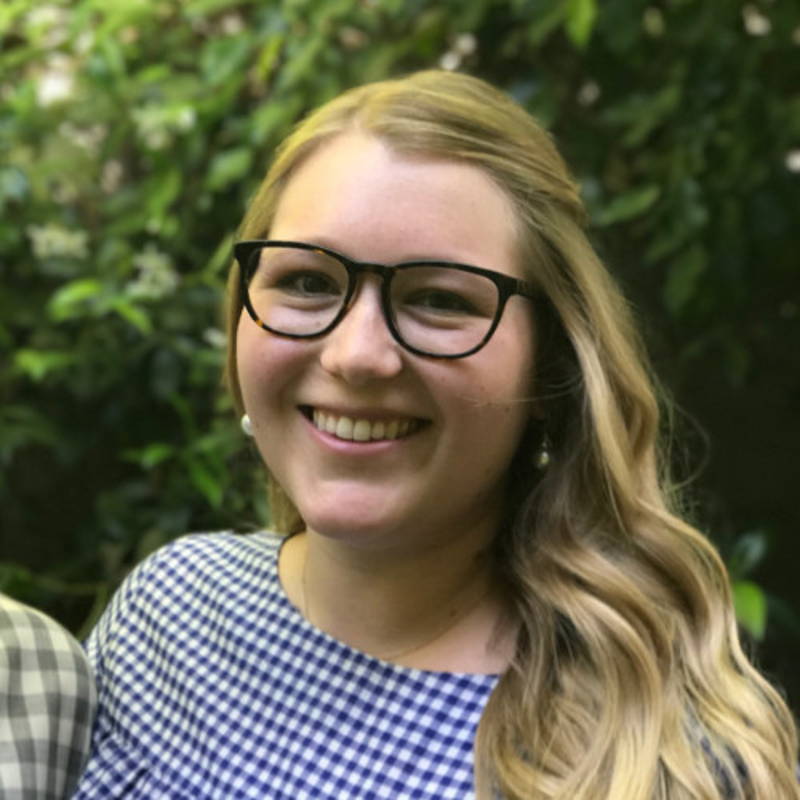 Senior Technical Program Manager at Supernatural for three years
Her top three must-haves at work:
Women in Leadership

Maternity and Adoptive Leave

The People You Work With
First, tell us what you do at Supernatural. What are you responsible for and how do you make an impact on the team?
I'm a senior program manager on our engineering team. Long story short, I'm responsible for keeping our teams moving toward our goals as efficiently as possible. Sometimes my role requires me to be in the weeds on individual projects and features, and sometimes it allows me the opportunity to be part of larger conversations around organizational planning or cross-departmental processes. Regardless of how big or small a task may be, I always try to advocate for creative solutions and respectful communication. And fun—fun's important too!

Wellness is not only central to Supernatural's brand (they run a virtual reality fitness up), but also their employee experience. In addition to enjoying a free Calm meditation app subscription, employees can expense fitness, mental wellness, self-care, family support, and treatment programs for reimbursement every month. Supernatural's top metrics are Ability to Telecommute, Employer Responsiveness, and Paid Time Off. Click to explore Supernatural's profile, reviews, and open positions now!
Learn more ›
Supernatural's approach to fitness feels unique for the industry in that it focuses on helping people achieve their goals while maintaining their sense of self. Beyond fitness, how does that attitude translate to Supernatural's work culture?
Something I really love about Supernatural's approach to fitness is that it's a no-judgment zone. We've become a place where people might be finding joy in movement and exercise for the first time in their lives because it's not as scary as joining a gym or going to a big in-person class. We invite them to bring their full selves to the experience, and I think we try to do the same internally. We have such a diverse group of people with different backgrounds and interests, and we invite people to share those things in a variety of ways. My favorite might be the Slack channels we've created for people to share special food they are making or eating, thoughts on the movies they've been watching, parenting resources, photos of their pets, etc. The conversations never stop! Getting to share more about our whole selves—especially in a remote work world—has been such a great opportunity to appreciate each individual, their uniqueness and what they bring to the larger team.
In what ways is that culture supported through Supernatural's employee benefits? In other words, which benefits do you think best represent what it's like to work at Supernatural?
Helping our users live full, healthy lives is so critical to our mission here at Supernatural, and I know our people operations team does everything in their power to make sure our employees can do the same. As a new mom, I recently had the opportunity to take advantage of our generous family leave. Our team has been so supportive as I transition back into working full time. and our "Invest in You" program—where employees submit expenses for fitness, mental wellness, self-care, and family support and treatment programs every month—has served as a reminder to continue to take care of my own physical and mental health.
How do you think joining Supernatural has impacted your career trajectory or your attitude toward work?
I joined Supernatural before we'd even decided on the name Supernatural. Getting to be part of this team over the last three years has been a highlight for me both professionally and personally. I'm proud of the work we get to put out into the world, but even more proud of the team we've built and our culture of appreciation and respect for one another.
What advice would you give women thinking of joining your company?
Come meet the team and trust your gut! There are no tips or tricks here—it's important to find a team you're excited to join regardless of the company.