Hitachi Energy is mission-driven inside and out. As a global technology leader with 38,000 employees in 90 countries, they're advancing a sustainable energy future for all. And as an InHerSight partner, they're prioritizing diversity, equity, and inclusion (DEI) through a gender equity lens, ensuring women have the opportunity to thrive in their male-dominated industry.
Cady Bond, who's worked at Hitachi Energy for 13 years, joined the company as an engineering graduate and has worked her way up. She says she's felt supported throughout her tenure here: "I am encouraged to challenge the status quo and strive for excellence for our customers, other employees, and of course, myself." Learn how Bond's career has been uniquely shaped by opportunities at Hitachi—and why this company might be a good fit for you!
---
Cady Bond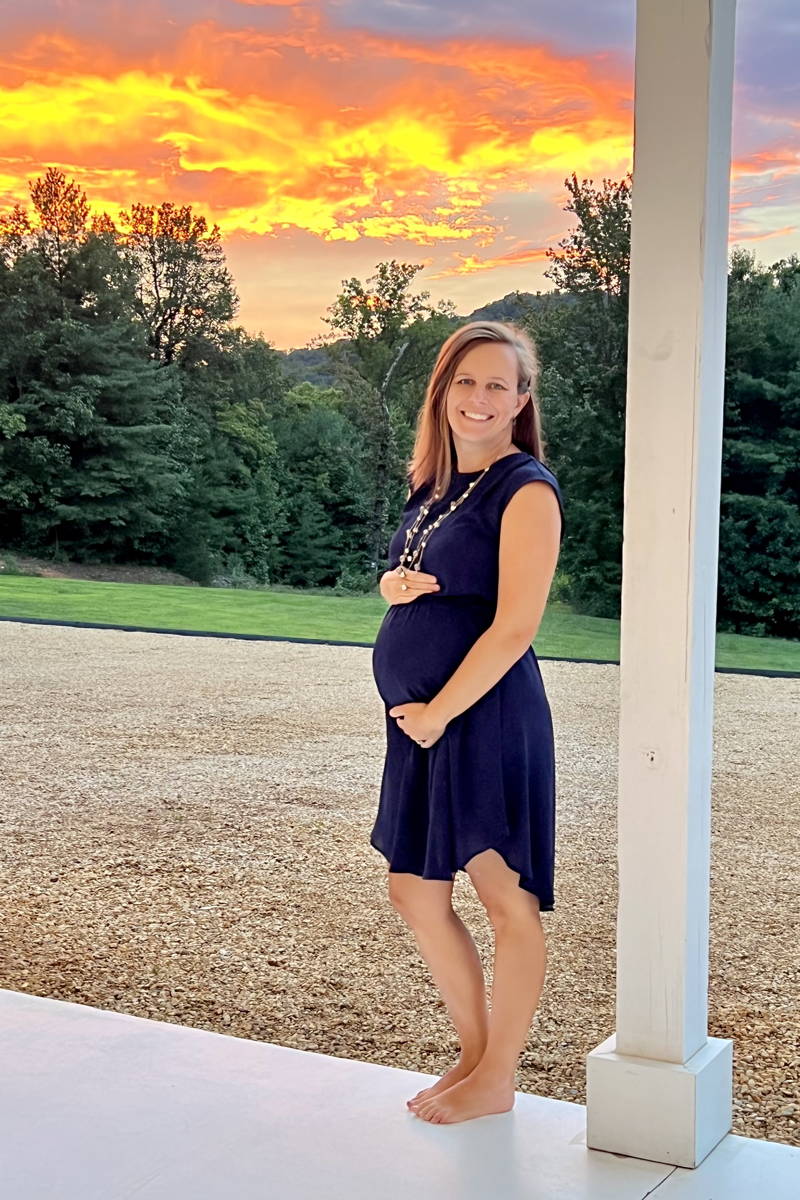 Integrated Transformer Management System Leader (Continuous Improvement) at Hitachi Energy for 13 years
Top three must-haves at work:
Learning Opportunities

The People You Work With

Sense of Belonging
First, tell us who you are. What's your background, how did you end up at Hitachi Energy, and what do you do at the company?
I first joined the company as a Power & Automation Leader, a two-year rotational program for engineering graduates, which has been replaced by the Power+ Program. I had earned a mechanical engineering degree from Virginia Tech and wasn't quite sure where I wanted to take my newfound education. A rotational program allowed me to learn different areas of the business and encouraged a diverse set of roles, allowing me to experiment with the best organizational fit. I found myself with a home in the marketing and sales group and began traversing various roles within that function including inside sales, marketing communications, technical sales engineer, regional marketing manager, commercial operations manager, then finally continuous improvement. My experience in the various marketing and sales roles is unique, allowing me to have a broad view of the complete function, along with the interactions between the overall value stream. Currently, I am an Integrated Transformer Management (ITM) system leader for the North American Transformers business managing continuous improvement projects within the marketing and sales organization.
Sustainability champion Hitachi Energy earns top scores for Ability to Telecommute, Learning Opportunities, and The People You Work With, all perfect or near perfect ratings. One very satisfied rater says: "Hitachi Energy continues to put DE&I at the front of everything we do. I am proud to work for a company that supports the unique backgrounds of their employees and allows you to bring your full self to work." Explore employee ratings, company benefits, and open opportunities at Hitachi Energy now!
Learn more ›
Hitachi Energy has four Leadership Pillars. Describe how you as a leader use them to advance the company's diversity, equity, and inclusion efforts, whether through culture-building, hiring, leading by example, or otherwise.
Hitachi Energy embodies four Leadership Pillars: People to Purpose, People to People, People to Performance, and People to Potential. Speaking to me the most is People to Potential because it focuses on how we develop our people. I believe the role of a leader in Hitachi Energy, or any organization, should be to enable others for success. As an ITM leader, we lead by example and role model the right leader behaviors by engaging all associates.
As an example, a continuous improvement idea is driven from frontline operators up to team leads and supervisors and then up to management. Essential to building our culture is ensuring the role of leaders is enabling and empowering the frontline operators to improve each day.
In your experience, how successful is Hitachi Energy at amplifying the voices of different demographics within the organization? Provide a few examples of events or programming that you think embody the company's success and explain why.
One of Hitachi Energy's main objectives is sustainable and profitable growth. A key enabler of that goal, and an example of amplifying inclusion, is Diversity 360. The focus of Diversity 360 is to embrace a variety of thought built by variations of creativity, competence, culture, age, experience, ethnicity, and gender that are essential for our long-term business success and is defined by four main workstreams: our Leadership Pillars, female acceleration, live diversity and inclusion, and to attract and grow people by being the Employer of Choice.
Another example of the company's efforts toward embracing different demographics for success are employee resource groups (ERGs). We are fortunate to have a few of these voluntary and employee-led groups already started, including Women in Energy, Young Professionals Network, and Military & Allies. The ERGs are built upon a shared identity or experience as well as allyship—this is important to help build an inclusive workplace.
So much of what job seekers see is surface-level. For women interested in joining Hitachi Energy, what are some areas of opportunity at the company that aren't immediately visible to an outsider looking in?
Hitachi Energy is an inclusive company that allows you to have a successful career without sacrificing the much-coveted work-life balance. Advancement opportunities are abundant within Hitachi Energy and progression is encouraged for those that are interested. Also important to me are opportunities for networking, mentorship, and professional development.
Lastly, what inspires you at Hitachi Energy?
I find working at Hitachi Energy very rewarding with the winning combination of both results- and people-oriented goals. It helps create a true sense of belonging. I love to be a go-to person based on my experience and willingness to lean into opportunities for improvement. As a Hitachi Energy employee, I am encouraged to challenge the status quo and strive for excellence for our customers, other employees, and of course, myself.