Depending on who you are and where you grew up, Walker Advertising might or might not have been a household name—but it should be. Founded in 1984 by a woman of color, the mission-driven company began as a way to bridge the gap between law firms and underserved communities. Since then, they've grown to a national network of more than 200 law firms, and their legal brands have impacted millions. Their Los Defensores brand, for instance, is the #1 trusted legal brand in the Latino community and has connected millions of consumers to experienced attorneys. And, their general market brands, including 1-800-THE-LAW2, Vocate Legal, and FindLegal.com are growing in influence and impact across the country.
All that to say, this company's mission is cool and unique for the InHerSight platform, and their ratings from women employees, top notch: a 4.9-star rating overall and perfect 5.0 stars for Management Opportunities, Flexible Work Hours, and Equal Opportunities for Women and Men.
As for their benefits? Well, Walker has been focusing on expanding paid time off to ensure all employees, salaried and hourly, feel rested, and they're prioritizing employees' mindset in other ways too. But don't take our word for it. Hear from the CEO of Walker himself why this company is one to watch.
---
Ben Henderson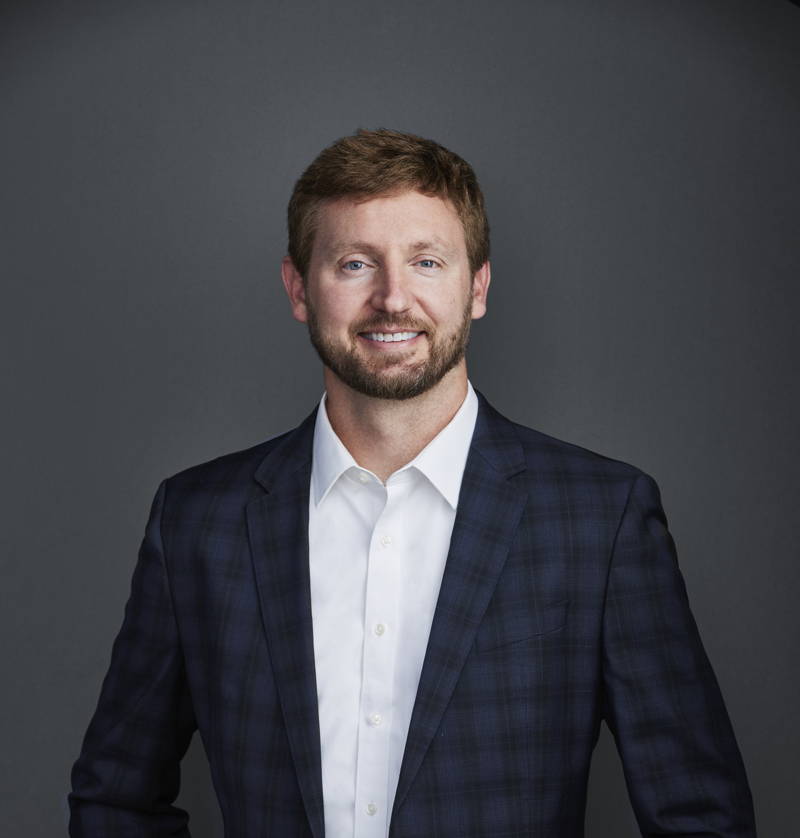 Chief Executive Officer at Walker Advertising for three years
His top three must-haves at work:
Equal Opportunities for Women and Men

Ability to Telecommute

Learning Opportunities
First, tell us who you are and what led you to Walker Advertising.
I'm Ben Henderson, the CEO of Walker Advertising. I took this role after spending 13 years in a succession of executive leadership roles at marketing services and lead generation firm Clearlink. I have a bachelor's in accounting and a J.D. in law from BYU, so naturally I was excited about the prospect of joining Walker and growing and strengthening the company's core California businesses, as well as continuing to take Walker and its collection of consumer brands to more consumers in need of legal representation across the country. Extending our reach is a core part of our mission-driven work.
Providing more paid time off to employees has been a recent priority for the company. How did that discussion come about? Why PTO, and why now for your company?
Since Walker Advertising's founding, we have fostered a sense of community inside and outside of the organization, and our success is predicated on our ability to care for the business, our clients, and each other. Being this close-knit and connected, I was immediately aware of the individual issues our employees faced during the pandemic.
In response, we held to our values. We already maintained a high trust culture and could quickly pivot to a remote work environment, which we have since made permanent. But I knew we needed to do more, and as we scanned through new benefits being offered across the country, we were immediately interested in unlimited paid time off. Upon further review, however, we learned that this model did not work as often as we would have liked and, in many instances, led to employees taking less time off. When we reflected on our people, we believed the right call was to raise the minimum time off for all employees to three weeks per year.

Sponsored
Walker Advertising
Founded by a woman of color, mission-driven Walker Advertising helps people get legal access when they need it most. Their top metrics, all of which have perfect 5.0 ratings, are Management Opportunities, Flexible Work Hours, and Equal Opportunities for Women and Men, the company offers wellness perks such as morning meditations, emotional support services, and discounts on meal plans and travel. Click to explore their company page and browse their latest remote roles!
Learn more ›
Paid family leave has been a huge topic of conversation nationwide this fall. How, if at all, does this ongoing discussion impact Walker Advertising's decisions around PTO?
We have certainly been tracking the conversations in Washington and recognize that more and more states are trying to figure out ways to support working parents. Walker is no less committed to the idea, and we just implemented our own policy granting three weeks of paid parental leave for hourly and salaried employees.
What are some challenges about shifting the PTO policy for an organization like yours?
Like so many other organizations, we noticed that a number of employees did not take time off during the pandemic. For many, travel was not an option and minor illnesses did not necessarily require a sick day in a remote work environment. Not surprisingly, we knew working parents, in particular, were still being stretched more than ever before. We recognized that we needed to do more than offer time off and encourage people to take it, so we began modifying our internal communications to speak directly to the issues our people were facing.
We are also diving deeper into the employee experience and creating more engaging, and remote, team-building activities that create a greater sense of community, break down isolation, and give us the chance to recognize our people for the amazing contributions they make every day. We are also rebuilding every aspect of our people operations to foster a greater sense of belonging. New hires will receive wellness kits before starting with the company, and we are modifying performance management to shift away from the annual review, to more regular and less formal check-ins where we also assess how each team member fosters a supportive, and results-oriented culture.
What other benefits do you think reflect the values and culture of Walker Advertising? Choose three and walk us through how each is indicative of the environment women work in.
Permanent remote work: We've built a high-trust culture supported by people who value a great work environment as much as they value their work. We recognize the importance of giving people the peace of mind that comes from a permanent arrangement, and we're continually improving the way we support and engage employees who can log in from anywhere.

Morning meditations: It's not enough for us to simply tell people to take care of their mental health. We wanted to make sure we built time in for them to take it, which is why we offer 20-minute guided meditations three mornings a week. We also purchased subscriptions for each member of our team to reinforce the importance of their wellbeing at work and home.

Paid parental leave: In addition to three weeks of PTO, new parents can take an additional three weeks of leave or combine this leave with their state disability program to extend time off while keeping their paychecks 100 percent whole.