Standard office temperatures haven't changed since the 1960s—the era of the male-dominated workforce—when an "empirical thermal comfort model" based on the average metabolic rate of men set office temperatures somewhere below 70 degrees Fahrenheit. Women have a different average metabolic rate, one much lower. This means that most offices are set at a temperature that's comfortable for men, but often too cold for women.
Fifty years later, women compose almost half of the American labor force, and we still haven't touched the thermostat.
Beyond half of the workforce being uncomfortable, temperature can affect employee performance. A study by the USC Marshall School of Business found that female cognitive performance is best in environments between 70 and 80 degrees, while male cognitive performance is best in environments sub-70 degrees.
The story on office temperature and how it relates to comfort and performance among women and men made its media run earlier this year, with outlets like The New York Times, NPR, the L.A. Times, TIME, The New Yorker, The Washington Post, and Scientific American picking up the story. We now know that office temperature practices accommodate only half the workforce, but has that changed anything?
We asked women whether they have complained about the temperature in their office and if management has addressed their concerns.
Fifty-three percent of women—say they have complained to higher-ups about the temperature in their office, and even more than that—64 percent—say that nothing has been done about it.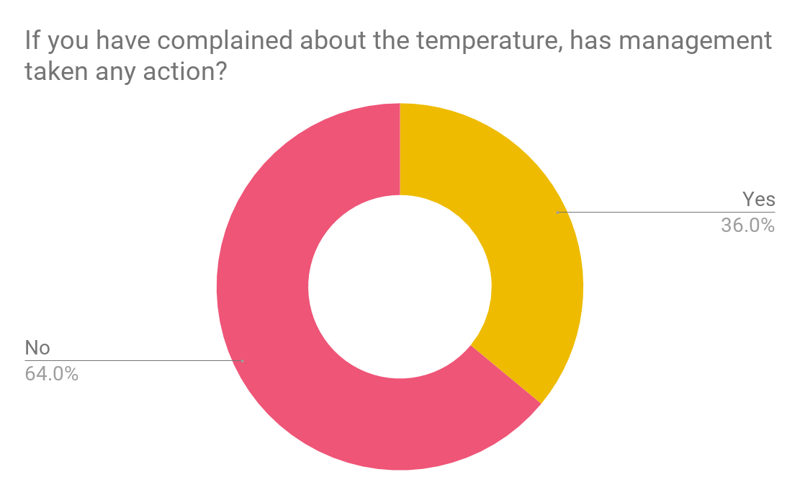 To adapt, most women change the way they dress and keep warmer clothes or a blanket at work. For those who dress for the indoor temperature, summertime commutes can be stifling, especially for women who walk or ride public transportation to work.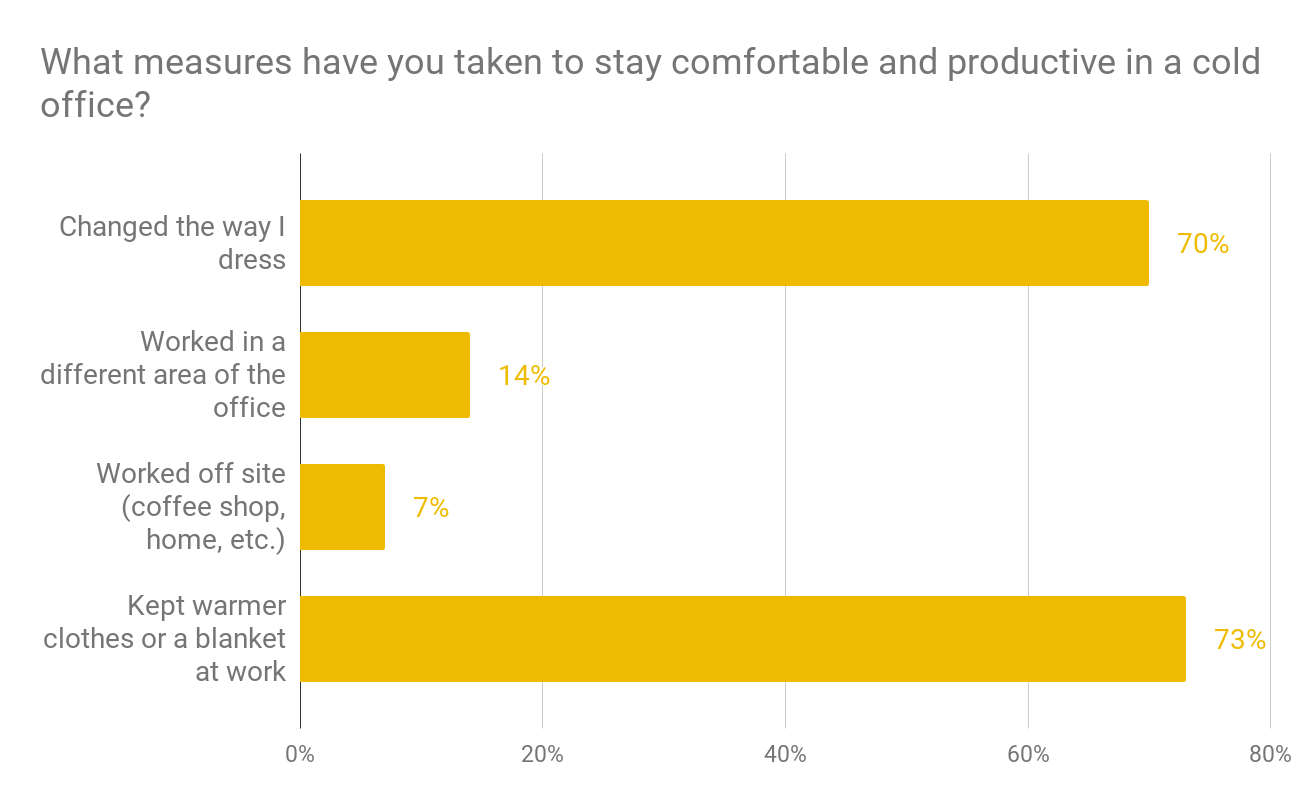 Methodology
Survey conducted in July 2019.
InHerSight is a company ratings platform for women with ratings and reviews of more than 100K companies in the United States.